Beautiful during every season, the Water's Edge Inn in Old Forge, NY provides the perfect backdrop for your Adirondack vacation. Located right on the lake, the Adirondack hotel features standard rooms & luxurious suites.
Open year-round, the hotel provides comfort and relaxation during each and every season and offers an ideal atmosphere for all types of visitors to the Old Forge, NY area. We welcome families, singles, couples and business travelers. Whether you're planning a romantic get-away, a family vacation, a company meeting, your wedding, shower, reunion or retreat, the Water's Edge Inn offers the everything you need:
Private Balconies
Complimentary Continental Breakfast
Heated Indoor Pool and Dry Sauna
Lakeview Great Room with Fireplace and Library
Free Wireless High-Speed Internet
Fitness Center
Arcade
Guest Laundry
Boat Docking
Check Availability Online
Directly Across the Street from the Enchanted Forest/Water Safari
Weekday Stay 'N Play Packages with Water Safari
Meetings & Events
Discounted Year Round Packages
100% Smoke-Free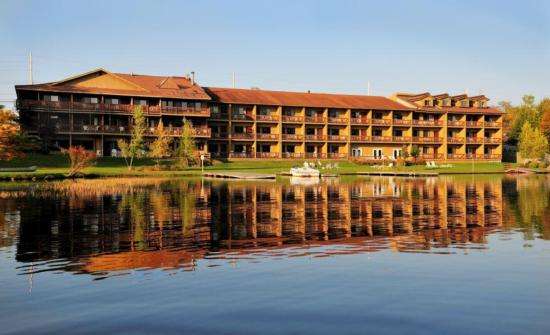 Click on the thumbnail images to see the larger version













When: Fri, May 27, 2016 until Mon, May 30, 2016 at 8:00 AM to 10:00 PM
Where: Water's Edge Inn, Old Forge, NY, and around Old Forge
The Red, White & Blue Spring Into Summer Memorial Day Celebration is a town-wide event taking place over the entire Memorial Day weekend in Old Forge.
Always get confirmation of the business location.