Carthage, NY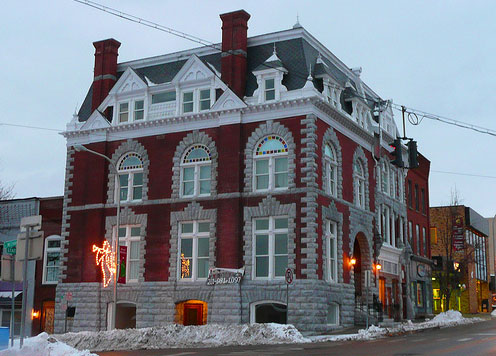 Flickr Photo by Army.Arch
Northwest of the Adirondacks, just outside Watertown is the village of Carthage NY. Located along the "Mighty Black River", Carthage NY has had a storied history rife with fire. Since 1861 the village has seen three devastating blazes wreak havoc on its people and structures. But each time the village has rebuilt stronger.
Although when you visit Carthage you can still see remnants of these fires, what will catch your attention first is the scenic beauty that surrounds the area. If you make it to the village in the summertime, you will have your choice of charter fishing companies that are happy to take you on exciting excursions on Lake Ontario. If it is Winter when you make your journey to Carthage, check out the local Winter Festival. With snowmobile and snowshoe competitions, and a terrific soup cook-off, you'll be able to work up an appetite and fill that hunger all at the same place.
We're sorry...
There are currently no businesses in the category.
Would you like to see your business here?
Click here to see our advertising options!