Chateaugay, NY
When you take your vacation up to the northern Adirondacks, make sure to include a day in Chateaugay NY. And take note that a camera is an absolute must for you to bring as you visit this town up against the Canadian border.
Chateaugay and the surrounding area are known for extraordinarily beautiful natural structures, including the Chateaugay Lakes, High Falls, and Chateaugay Chasm. Right in the middle of town runs the Chateaugay River. A local fish hatchery also allows you to get a glimpse of some of the wildlife in the area before they are released.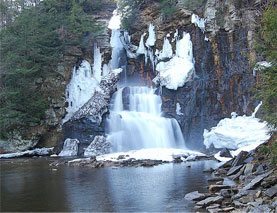 Flickr Photo by Nissanman2009
We're sorry...
There are currently no businesses in the category.
Would you like to see your business here?
Click here to see our advertising options!