Lake Desolation, NY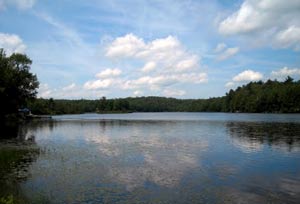 Panoramio Photo by Torrey.Joshua
Lake Desolation NY is located in the foothills of the Adirondacks in Saratoga County. Its location offers the best of both worlds: a wide range of outdoor activities, just minutes from a premier a shopping and dining experience.
The area offers a number of recreational opportunities for the outdoor enthusiast including hiking, biking, swimming, fishing and boating (canoes & kayaks only.)
In the winter, due to the elevation, the lake is one of the first to freeze in the area -making Lake Desolation a popular choice for snowmobiling and ice skating.
Lake Desolation is located only minutes from Saratoga Springs! Enjoy shopping, dining, entertainment and events just a short trip away from town.
We're sorry...
There are currently no businesses in the category.
Would you like to see your business here?
Click here to see our advertising options!