Keene, NY
Keene NY is in Essex County and sits along the East Branch of the Au Sable River. Keene is also home to Mt Marcy, the highest point in all the Adirondacks and New York State. This recognition is not lost on Keene as the town is also where some of the most breathtaking views in the Adirondacks can be seen.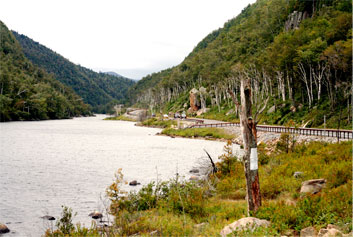 From Hulls Falls to mountainscapes there are beautiful natural scenes for you to lay eyes on during your next trip to Keene- so make sure you bring your camera to capture the cascading waters and swirling pools!
Natural beauty isn't just a spectator sport in Keene NY. There is tremendous trout fishing in the local waters, over 100 hiking trails within the town, snowshoeing in the Winter months and rock climbing for thrill seekers. Almost any outdoor activity you can imagine doing can take place in Keene.
When it's time to relax, there are a variety of lodging and dining options to choose from. You can lay down in a secluded B&B, or take up in a casual, comfortable lodge. And when hunger strikes there's the opportunity to taste local cuisines at a local tavern or a casual restaurant. Whichever the case you're sure to have a smile on your face.
| | |
| --- | --- |
| | Allen Mountain is the 26th highest mountain in New York State, with an elevation of 4,340 feet. |
| | |
| --- | --- |
| | Armstrong Mountain is the 22nd highest mountain in New York State, with an elevation of 4,400 ft. |
| | |
| --- | --- |
| | Basin Mountain is the 9th highest mountain in New York State with an elevation of 4,827 ft. |
| | |
| --- | --- |
| | Blake Peak is the 43rd-highest of New York's High Peaks, with an elevation of 3,960 ft. |
| | |
| --- | --- |
| | This large and picturesque cascading waterfall drops over 100 feet from Cascade Mountain. |
| | |
| --- | --- |
| | Cascade Mountain is the 36th-highest of New York's High Peaks, with an elevation of 4,098 ft. |
| | |
| --- | --- |
| | Dial Mountain is the 41st-highest of New York's High Peaks, with an elevation of 4,020 ft. |
| | |
| --- | --- |
| | This 90 foot high staircase cascade is located on Gill Brook, upstream from Artists Falls. |
| | |
| --- | --- |
| | Giant Mountain is the 12th highest mountain in New York State with an elevation of 4,627 ft. |
| | |
| --- | --- |
| | Gray Peak is the 7th highest mountain in New York State, with en elevation of 4,840 ft. |
| | |
| --- | --- |
| | Lower Wolf Jaw Mountain is the 30th-highest of New York's High Peaks, with an elevation of 4,175 ft. |
| | |
| --- | --- |
| | Mount Colden is the 11th highest peak in New York State, with an elevation of 4,714 ft. |
| | |
| --- | --- |
| | Mount Colvin is the 39th-highest of New York's High Peaks, with an elevation of 4,057 ft. |
| | |
| --- | --- |
| | Mount Haystack is the third highest peak in New York State with an elevation of 4,960 ft. |
| | |
| --- | --- |
| | Mount Marcy is the highest peak in New York State, with an elevation of 5,344 ft. |
| | |
| --- | --- |
| | Mount Redfield is the 15th highest mountain in New York State, with an elevation of 4,606 ft. |
| | |
| --- | --- |
| | Pitchoff Mountain tops out at 3,600' and is the 80th-highest peak in the Adirondack Park. It is situated in the Sentinel Range adjacent to Cascade Pass and the Cascade Lakes. |
| | |
| --- | --- |
| | Porter Mountain is the 38th-highest of New York's High Peaks, with an elevation of 4,059 ft. |
| | |
| --- | --- |
| | Rocky Peak Ridge is the 20th highest mountain in New York State, with an elevation of 4,420 ft. |
| | |
| --- | --- |
| | Saddleback Mountain is the 17th highest peak in New York State with an elevation of 4,515 ft. |
| | |
| --- | --- |
| | Upper Wolf Jaw Mountain is the 29th highest mountain in New York State, with an elevation of 4,185 ft. |
| | |
| --- | --- |
| | The Keene Farmers' Market is from June until October on Saturdays, 9:30 a.m. until 2:00 p.m. Located on Route 73, Marcy Airfield. |