Paul Smiths, NY
Deep in the Adirondacks near Lower St. Regis Lake, Paul Smiths continues to be a haven for outdoor adventure seekers. Surrounded by mountains, lakes, and forests as far as the eye can see, this gem of the Adirondacks was founded to ease the hunger of wilderness lovers more than 150 years ago.
Paul Smiths' access to various water and terrain configurations gives visitors countless options when deciding on the itinerary for the day. A typical late spring day may include an early morning kayak trip to fish for northern pike followed by a guided bird watching tour (if you stop by in June lookout for the Great Adirondack Bird Celebration). After a quick picnic to satisfy the well-earned appetite, you take a hike up one of the nearby mountains, and once at the top, are rewarded with a breathtaking view of all the Adirondacks has to offer.
If the cooler weather is more to your liking, Paul Smiths has plenty of great winter activities to keep the energy flowing, including hiking, skiing, snowshoeing, and snowmobiling. There are also 11 lean-tos in the area. Many guests come back each February to take part in the grand celebration of everything cold with the nearby Saranac Lake Winter Carnival.
With all Paul Smiths has to offer, it may be best to set aside more than a few days to enjoy all of the wilderness.
Flickr Photo by Melanieburger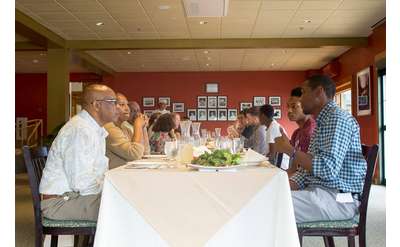 Dining at Paul Smith's College
Paul Smiths, NY
Paul Smith's College offers three options for your dining pleasure, including a full service restaurant, cafe and bakery.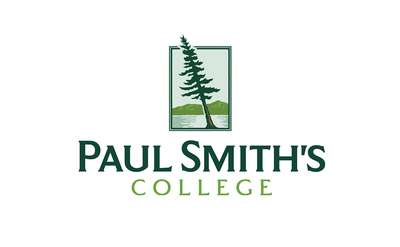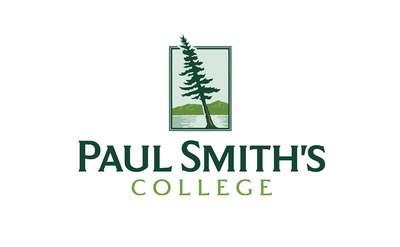 Paul Smith's College Activites
Paul Smiths, NY
The extraordinary lakeside campus at Paul Smith's College is the ideal place to learn and play! Make time for yourself to join a guided trek or learn a new skill. Our peaks, woods, and waters are home to a variety of experiences everyone can enjoy!