Rock City Falls, NY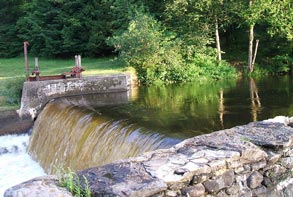 Flickr Photo by Dennieorson
Located on the Kayaderosseras Creek, Rock City Falls NY gained fame in 1862 when George West, the inventor of the folding paper bag, established the Empire Mill.
This fueled the growth of the town and West went on to build the Excelsior Mill next door in 1866 and a mansion across the street.
Today, the mills are no longer operating and the town is largely residential. The mansion is still intact and now home to the The Mansion Inn, a local bed and breakfast.
Rock City Falls is located along Route 29 in Saratoga County. The town is located just miles outside of Saratoga Springs and a short trip from the Adirondacks and all the outdoor activities they offer.
We're sorry...
There are currently no businesses in the category.
Would you like to see your business here?
Click here to see our advertising options!