St. Regis Falls, NY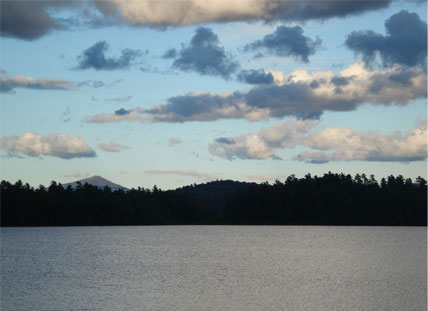 Looking to make a getaway to a place that has kept its old time charm and appeal through the years? Overlooking the St. Lawrence River, St. Regis Falls is a unique village in the northern foothills of the Adirondacks. In this old logging town you'll find lodging and dining that will take you back fifty years or more, while the scenery will take you back even further.
The St. Regis River runs close by, and between bends and turns manages to create beautiful waterfalls. With a quick hike up one of the nearby mountains, you will be rewarded with a gorgeous view of the Adirondack High Peaks.
In close proximity to Lake Placid, there is no shortage of outdoor fun to be had while visiting St. Regis. Golfing, hunting, skiing, and a variety of summer and winter sports are all just a short drive away. With a great many local trails to choose from, many visitors choose hiking as the activity to cap a great day in the Adirondack wilderness.
Flickr Photo by Melanieburger
St Regis Falls, NY Listings
We're sorry...
There are currently no businesses in the category.
Would you like to see your business here?
Click here to see our advertising options!