Whitehall, NY
With stunning views from land and water, you will definitely need your camera when you visit Whitehall NY. Just outside the Adirondacks on the NY / Vermont border, this the little town's location on Lake Champlain with ample lookout points in nearby mountains allowed it to become the 'birthplace of the US Navy.'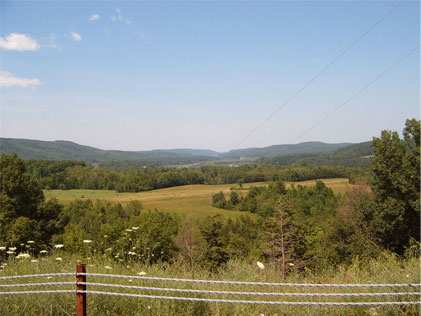 Flickr Photo by Heatkernel
Formally named Skenesborough, today Whitehall NY also takes advantage of its location by giving visitors a tremendous visual experience. If you are in the mood for a boat cruise, jump aboard one of the ships that launch from Whitehall and offers tours around Lake Champlain. You'll enjoy the soft breeze off the lake and the majestic views the landscape has to offer, while learning a little bit about the region.
Looking for a more active experience in Whitehall? Take a trip up to The Skene Manor, affectionately known as 'Whitehall's Castle on the Mountain.' This symbol of turn-of-the-century wealth overlooks the harbor and offers additional views of the region that can be missed at lower elevations.
And if you are lucky enough to make it to Whitehall in the Summer, keep an eye out for the Music in the Park Series. This local tradition showcases some of the best musical artists the region has to offer.