Carl Heilman - An Adirondack Photographer
With the acute and discriminating eye of an artist, professional photographer Carl Heilman has been capturing the exquisite essence of the Adirondack Mountains in Upstate New York for fourty years. His photographs depict silent, snow covered forest trails, breathtaking panoramic visions of Adirondack High Peaks, and the delicate, ever-present insects and creatures of the forest that share this steep and rugged environment.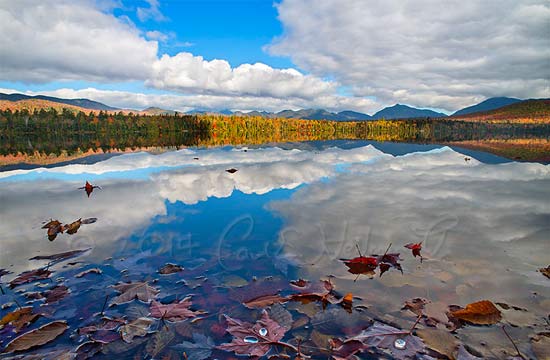 Carl has a keen ability to balance the overwhelming strength of the rugged mountains with the elusive appearance of the most fragile woodland plants. The Adirondacks are the perfect place to photograph, as he says:
"Here in the Adirondacks, we have it all: beautiful waterways lying at the foot of rugged mountains, plus the changes and wonders of the four seasons. We don't have an ocean coastline, but can get some big waves and wild conditions along the shores of Lake Champlain and Lake George. I can easily satisfy my need for open space on an above timberline mountaintop or while paddling one of the backcountry waterways - and you only need to walk off the road a couple hundred feet most places to have the feeling of wildness, especially when wandering along one of the thousands of small streams and rarely seen waterfalls and cascades."
Through the eye of his camera, late fall and winter mountain views from the High Peaks are spectacular testaments to the remarkable presence of Mother Nature in upstate New York. Photos of icy burbling brooks and winter deer foraging for feed are tempered by the vivid colors of the tiny salamander and the wondrous, fleeting colors of wildflowers.
Carl especially enjoys photographing from mountains in the Great Range, Haystack, Marcy, and Algonquin. However, he just enjoys having a camera in hand at any moment he is in the Adirondack backcountry.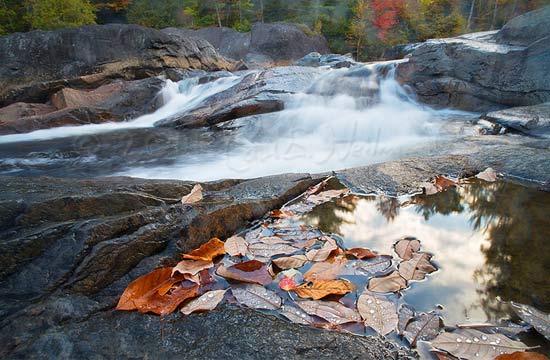 A consummate winter-lover, the same skill and attention to detail in Carl's photos is equally evident in his passion for snowshoeing. His commitment to the sport and his enthusiasm for it has resulted in the authoring of several articles on the subject, as well as conducting snowshoeing workshops and a snowshoeing clinic for Mountainfest in Keene Valley each year.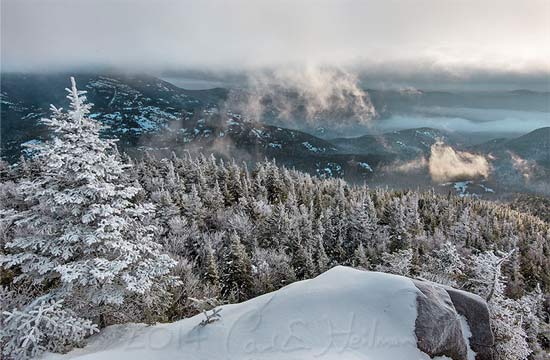 His love of nature and everything Adirondack has taken him on a journey whose outcome has been a successful career in professional nature photography. Eager to share his success, Carl combines his talents as photographer and teacher to guide and help fellow photographers in his many workshops. His work speaks for itself as an agent for protecting the wilderness and making certain that others have the opportunity to appreciate it in its most pristine and unspoiled form.
Want a tip from Carl himself? "Location is not necessarily as important as the lighting conditions and the eye of the photographer for picking out the details to photograph. The goal is to be able to capture a really good photograph in most any location. There are so many locations throughout the park that have their own unique beauty."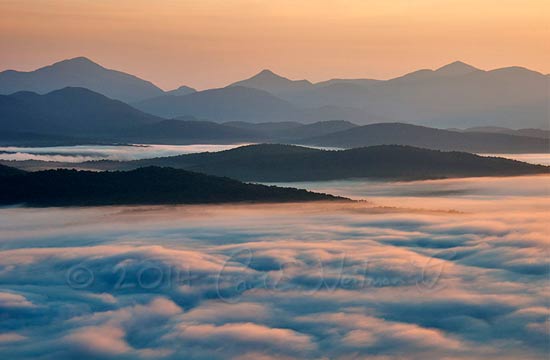 Well-known already from the Adirondacks to the Capital Region as a photographer, Carl also is an author. He published his first book Adirondacks: Views of An American Wilderness in 1999, and then released two books in the Spring of 2013: Photographing the Adirondacks: Where to Find Perfect Shots and How to Take Them and 101 Top Tips for Digital Landscape Photography. He has also done books on NY State and the Coast of Maine.
Wondering what Carl's interests are outside of photography? "My wife, Meg, and I both enjoy camping, hiking, canoeing, snowshoeing, and traveling. We enjoy most all backcountry outdoor activities, and enjoy wandering and exploring the wilderness whenever we get a chance."
Check out more of Carl Heilman's Photos of the Adirondacks
Check out Carl Heilman's Blog, "The Adirondack Viewfinder" »