The 46 Adirondack High Peaks

Hiking the 46 Adirondack High Peaks is recognized as one of the greatest challenges in the Adirondack Park. People come from all around to tackle these impressive mountains, and there is a select group that has climbed all 46 - the Adirondack 46ers.
If you are interested in taking on the 46 peaks, then make sure you review our High Peaks FAQs for rules, regulations, and all the info you need to know to get started.
Please note: The difficulty levels and typical hike times are estimates, and will vary depending on the individual, the weather, and other conditions.
Other Hikes:
Read our High Peaks FAQs for rules, regulations & more »
For more information on Adirondack hiking, check out our Hiking Main Page »

Learn About The Adirondack 46ers »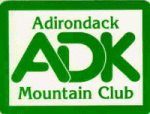 Visit The Adirondack Mountain Club »