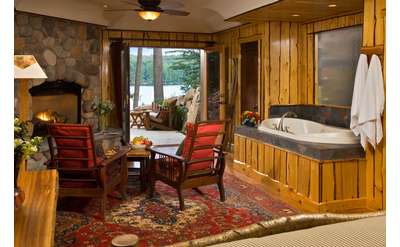 The Fern Lodge
Chestertown, NY
In the midst of the Adirondacks, overlooking pristine Friends Lake, there stands a wondrous guesthouse where luxurious lodging, sumptuous beds, indulgent baths & unforgettable breakfasts join an atmosphere of rustic elegance & lakeside living.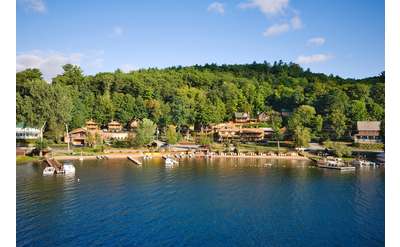 Trout House Village Resort
Hague, NY
Located on the peaceful northern shores of Lake George, Trout House Village Resort features exquisite handcrafted log cabins, cottages, and a 9 Bedroom Country Inn. Our 400' sandy beach offers rowboats, canoes, kayaks, paddleboats, and sailboats.
Friends Lake Inn
Chestertown, NY
Friends Lake Inn in Chestertown, NY, is a charming Adirondack boutique hotel that offers a variety of lodging options and amenities, including steam showers, jacuzzi tubs, private balconies, and roaring fireplaces.