Fort Ticonderoga
Ticonderoga, NY
Fort Ticonderoga is a must-visit military landmark, museum, and family destination offering endless adventures! The historic site features exciting exhibits, beautiful gardens, tours, boat cruises, weapon demos, and more.
Natural Stone Bridge and Caves
Pottersville, NY
Summer: Hike self-guided tour & explore LARGEST cave entrance in East, waterfalls, gorge, caves. Also guided adventure tours, gemstone mining, disc golf, climbing walls, dino dig, simulated mines, & extensive rock shop. Winter: snowshoe trails/tour.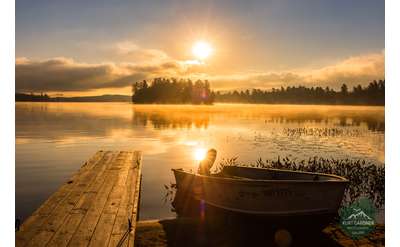 Kurt Gardner Photography Gallery
Old Forge, NY
Kurt Gardner Photography Gallery features and sells a large selection of photographs of the Adirondack Park. You can purchase HD quality metal prints, matted prints, and photos with custom wooden frames from their shop in Old Forge and online store.
Adirondack Experience
Blue Mountain Lake, NY
Adirondack Experience, The Museum on Blue Mountain Lake features exhibitions about the Adirondacks in 24 modern galleries and historic buildings. You can explore topics ranging from logging to boating as well as enjoy hands-on activities.