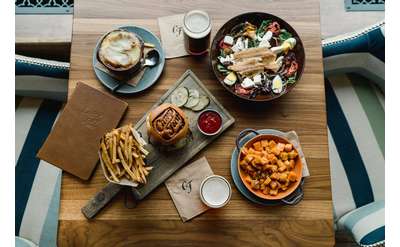 Campfire Adirondack Grill + Bar at Hotel Saranac
Come to Campfire Adirondack Grill + Bar after a day of Adirondack activities - or fuel up before you head out skiing, hiking, or otherwise enjoying the Park. This restaurant at Hotel Saranac serves up high-quality comfort fare to write home about.
The Log House Restaurant at Garnet Hill Lodge
Scratch-made dishes, authentic ingredients, and meals created with passion - that's what you can expect at The Log House Restaurant at Garnet Hill Lodge. Come for the great food, stay for the warm fireplace.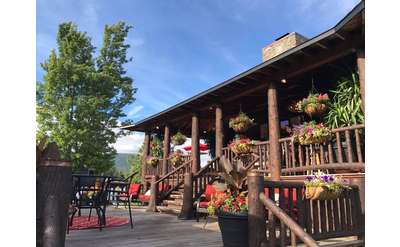 Whiteface Club & Resort's Moose Lodge Boathouse Restaurant
Located at Whiteface Club & Resort on the scenic shores of Lake Placid, the Moose Lodge Boathouse Restaurant offers a casual, family-friendly dining experience. Relax on their spacious deck and take in the incredible views of the lake and mountains.
Hey Days 267
Known for offering some of the best pizza in Gore Mountain area, Hey Days 267 in North Creek, NY, is a must-visit restaurant. Enjoy delicious specialty pizzas, hot sandwiches, dinners, desserts, and more.
Foster the Plant Cafe
Located in Potsdam, NY, Foster the Plant Cafe is a plant-based cafe that supports local businesses and farms. Their menu of plant-based food includes soup and salads, toasts and wraps, breakfast, smoothie bowls, and more.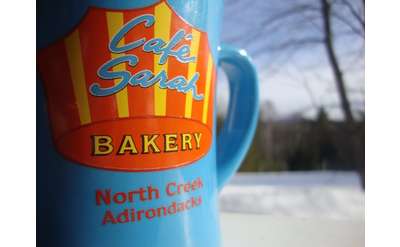 Cafe Sarah
Cafe Sarah in North Creek is known for their breakfast burritos, cinnamon rolls, pies, sandwiches, and more. And, they're right across the street from the North Creek Mosaic Project!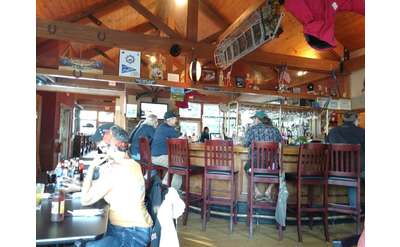 Basil & Wick's
Basil & Wick's is a restaurant and bar in North Creek, NY, not far from Gore Mountain, hiking trails, and kayaking opportunities. Stop in for good, hearty fare and a nice cold drink. They specialize in traditional American comfort food.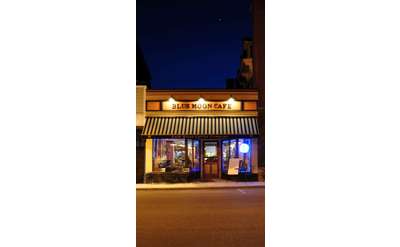 Blue Moon Cafe
Great food and superb service is what you'll get from Blue Moon Cafe in Saranac Lake. Proudly serving Saranac Lake and the surrounding area since 1998.
Chrissy's Cafe
Choose Chrissy's Cafe in North Creek for breakfast or lunch when you're vacationing in the Adirondacks or skiing at Gore. They have the great food, friendly service, and perfect prices you're looking for.
becks TAVERN
Check out German-inspired cuisine and make use of the full bar at becks TAVERN, located at Gore Mountain Lodge, minutes from Gore Mountain in North Creek, NY.
The 'Dack Shack
The 'Dack Shack in Lake Placid is known for their lobster rolls, clam rolls, sweet potato fries, poutine fries, burgers, mac and cheese, tacos, and much more.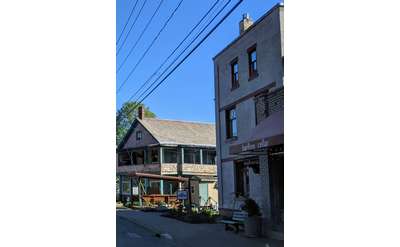 barVino
barVino is under new ownership! They're offering takeout and dine-in - check their Facebook page for the latest hours.
Marsha's Family Restaurant
Come to Marsha's Family Restaurant for a delicious breakfast and to find out the latest scoop with what's happening in the Adirondacks. Patrons love the homecooked-style fare, the prices, and the welcoming atmosphere.