7 Reasons Why Spring is a Great Time for Skiing at Gore Mountain
Sponsored by Gore Mountain
You may think of spring as the period when flowers bloom, but skiers celebrate the season for a different reason. The warmer weather and sunnier days lead to soft snow on ski slopes in the Adirondacks. These conditions are ideal for kids, beginners, and skiers of all skill levels as they offer a more accessible skiing experience.
Interested in seeing what spring skiing is all about? Here are our 7 reasons why you'll fall in love with the activity at Gore Mountain in North Creek.
Soft Spring Snow is Perfect for Beginners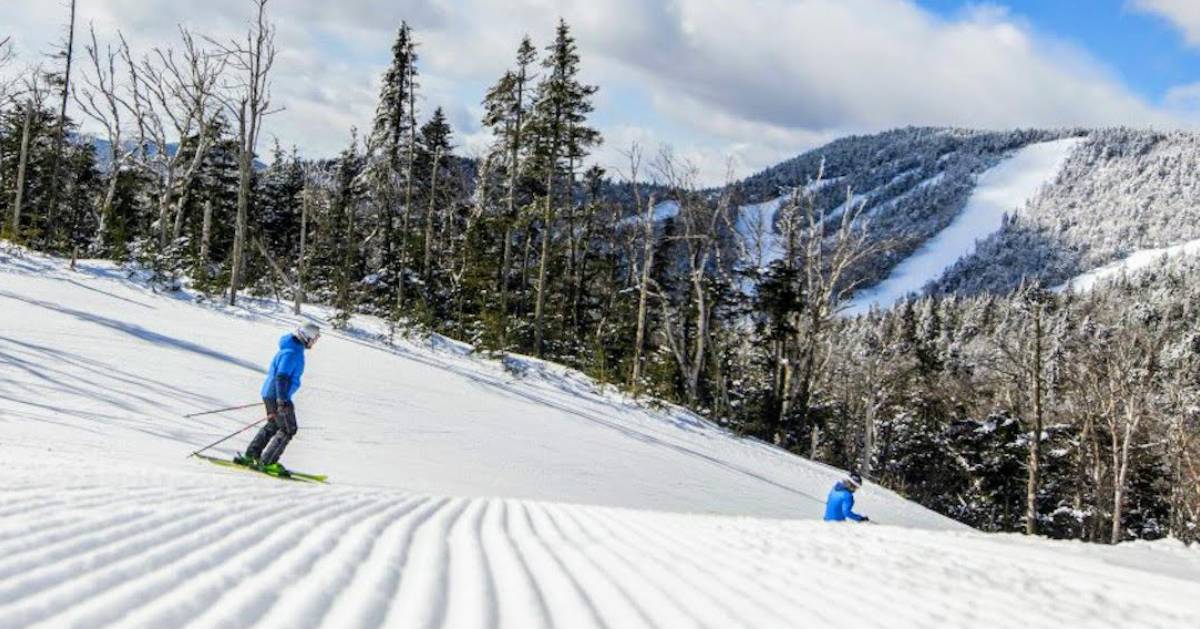 During cold winters, you can expect to encounter hard, packed snow on alpine ski trails in the Northeast. However, as temperatures rise in spring, the snow on the trails typically becomes soft, providing easy turns and a cushiony surface.
The soft snow is also great for beginners because it helps your edges grip, making it easier to maintain your balance as you descend the mountain. It's an excellent opportunity to practice your turns and build confidence in your skiing and snowboarding skills. Best of all, at Gore Mountain, the grooming team is top-notch, freshening up the trails every night.
Bask in the Warm Sun on the Slopes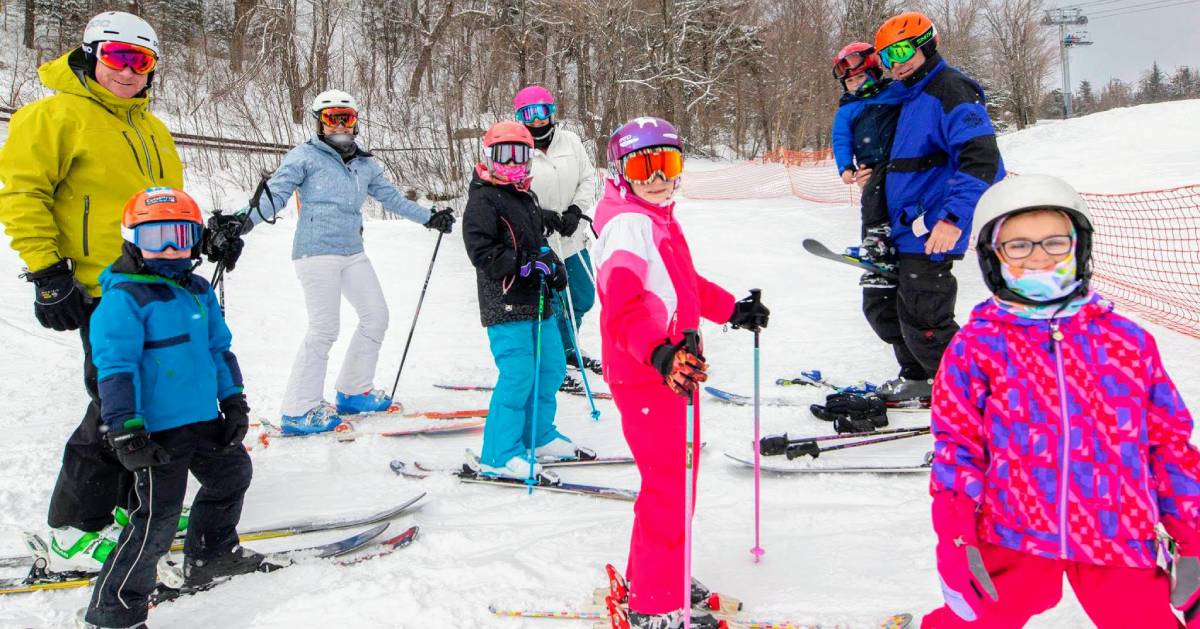 When spring arrives, we can finally say goodbye to the bitter winter winds and subzero temperatures that force us to bundle up with tons of layers. Yes, you still need to wear proper clothing and ski gear while on the slopes, but spring skiing and snowboarding can be extremely enjoyable when your fingers and toes aren't frozen.
Parents may even be able to convince their kids to ski with them if the forecast calls for warm and sunny weather. Just remember to bring your sunglasses and goggles, helmet, and adventurous spirit.
Longer Days Mean More Time to Ski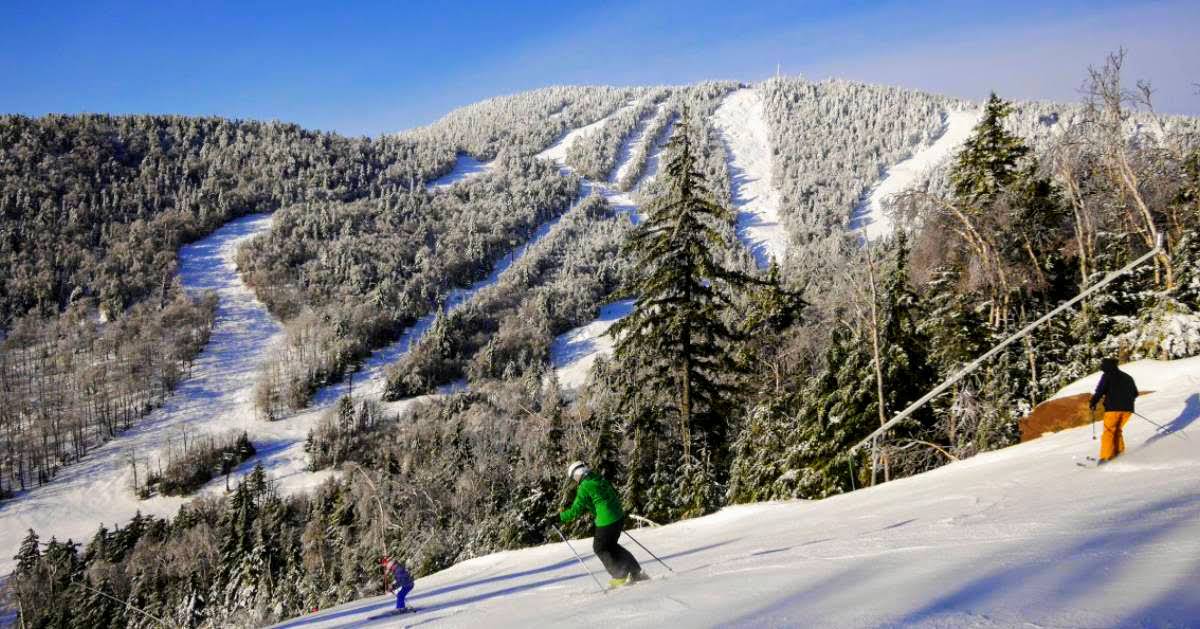 Although March 20th is the official first day of spring, the start of Daylight Savings is when it feels like the season really kicks off. That additional hour of sunlight in the evenings allows you to spend more time skiing or snowboarding on the mountain.
With the bright sun shining down, you don't have to worry about dim trails in the late afternoon cutting your visit short. Plus, the extra sunlight helps keep the snow soft longer into the day, so beginner skiers (and everyone else) can hit the slopes at their leisure.
Take Advantage of the Shorter Lines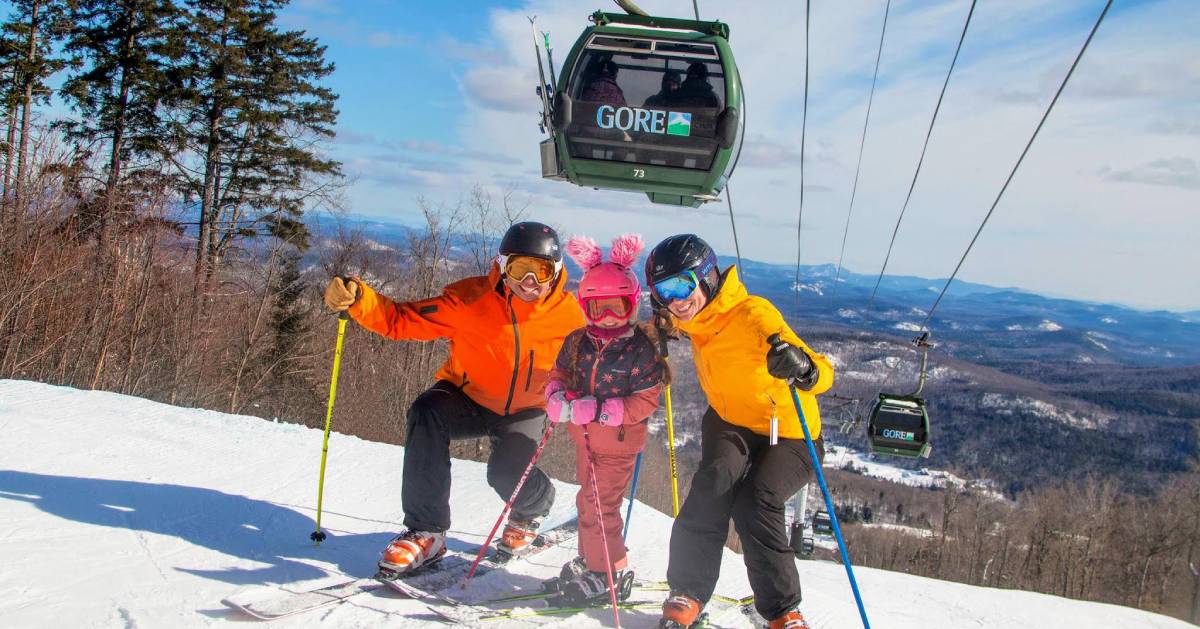 No one enjoys waiting around, and while Gore Mountain features 14 lifts, it can get busy in the heart of winter ski season. However, this spring, you can look forward to having an easy and relaxed trip from beginning to end. You'll be able to get tickets and rentals quickly, the lift/gondola lines will be shorter, and the trails won't seem crowded. Overall, you'll feel less stressed as you test your skills on the trails.
Adventures Await at the Nearby Nordic Center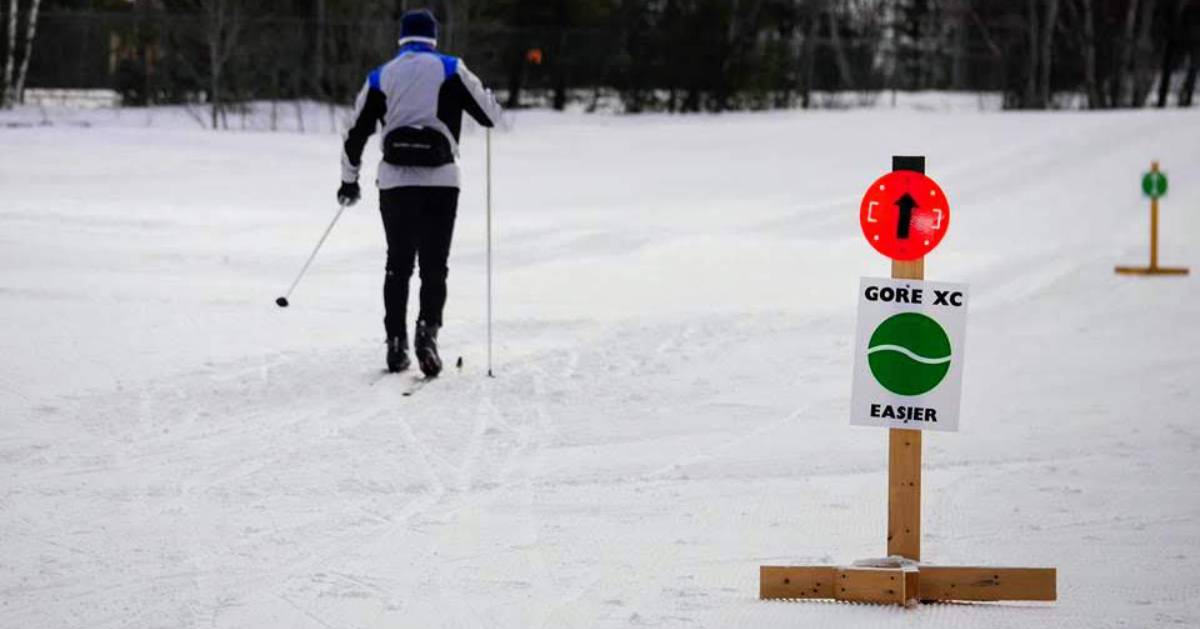 Downhill skiing isn't the only type of skiing you can do in spring. For some of us, cross-country skiing is the preferred winter sport, and as long as there's snow on the ground, you can explore these Nordic trails through March and early April.
Strap on your cross-country skis and get ready to have a memorable adventure this season at Gore's Nordic Center, located at the adjacent North Creek Ski Bowl. This cross-country ski destination is home to a groomed, lighted, and scenic trail network.
Celebrate a Successful Day with Après Ski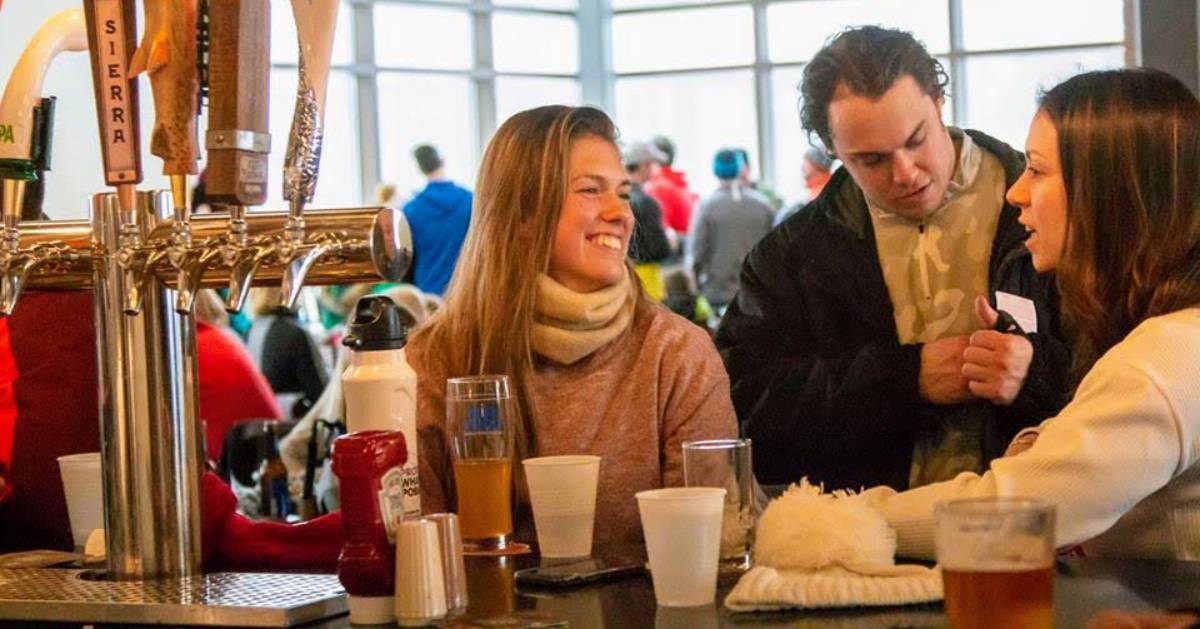 Looking to wind down after a fun day skiing or snowboarding? Stick around Gore Mountain for a fantastic après ski experience. The mountain's base lodge features a large food court and the Tannery Pub & Restaurant, a popular spot for post-skiing food, drinks, and entertainment.
On a warm and sunny spring afternoon, there's nothing better than hanging out with your fellow skiers and new friends. You can sit out on the restaurant's spacious deck, or step inside and check out their full-service menu and beer/drink selection. The Tannery even hosts live music on certain days in winter and spring.
Enjoy Events & Entertainment Throughout the Season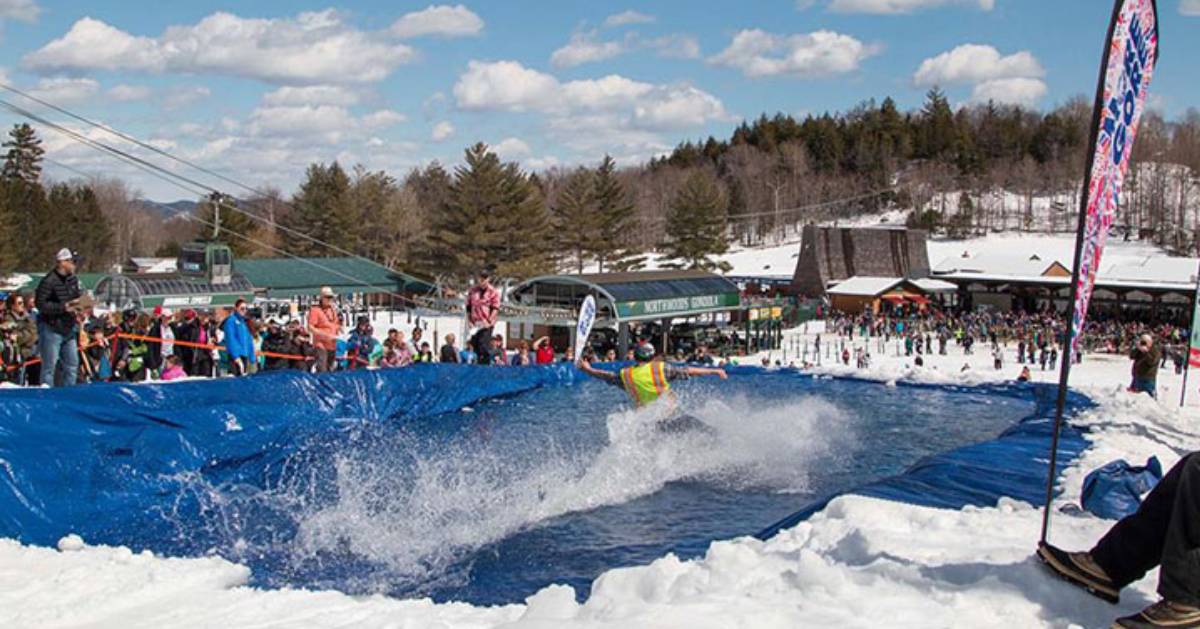 Music isn't the only event that takes place at Gore Mountain during spring. Some of the ski resort's best events happen in March and April, such as the Magical Leprechaun Race, Maple Day, Straight Brook Saturday, and the hilarious Pond Skimming Contest.
Rather than be out on the slopes all day long, you can break up your trip by attending one of these top events. It's a great way for skiers and their families to have a little fun together.
Are you excited to experience spring skiing in the Adirondacks? Learn more about Gore Mountain, buy your tickets, and gear up for the perfect ski adventure!