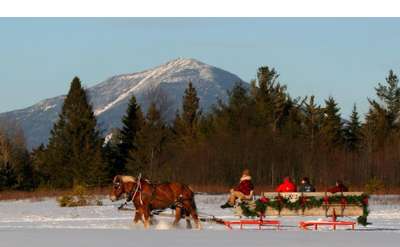 Country Dreams Farm and Adirondack Sleigh Rides
Plattsburgh and Lake Placid, NY
Treat yourself to an authentic Adirondack Sleigh Ride in Lake Placid at the historic John Brown Farm. Our majestic Belgian Draft Horses will lead the way through the winding wood and some "dashing through the snow!" Hot cocoa and blankets provided.
Lake Placid Sleigh Rides
Lake Placid, NY
Luxury sleigh rides at the Olympic Village of Lake Placid, NY with options for both a group sleigh ride and a one-horse open sleigh ride for a more intimate mountain experience.