12 Things You Can Do in the Adirondacks That You Can't Do in Most Places
Editor's Note: Please follow the DEC and CDC guidelines at this time to adhere to social distancing. DEC-controlled fire towers are closed at this time.
Learn what it means to recreate local »
Most people know about some of the great activities the Adirondacks has to offer, like hiking, biking, and rafting, but there is so much more to do that makes the Adirondacks an incredibly unique destination!
On your next trip to the ADKs, be sure to do these 12 unique things that set the Adirondacks apart from other regions:
1) Go Inside a Historic Fire Tower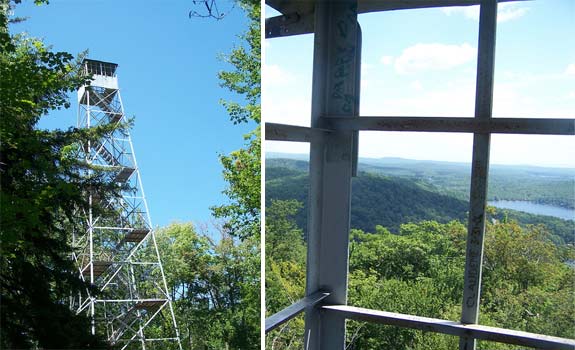 Photo Credit: Kane Mountain Tower and Out Firetower Windows via photopin (license)
The Adirondack Park was initially home to almost 60 fire towers, built in the early 1900s as a means of spotting fires throughout the region. As aircraft grew in popularity, though, many of the towers and their accompanying cabins fell into disrepair and were torn down. Only about two dozen of these unique historic relics are still standing throughout the Park today, and some are open to the public!
2) Tour Old Lighthouses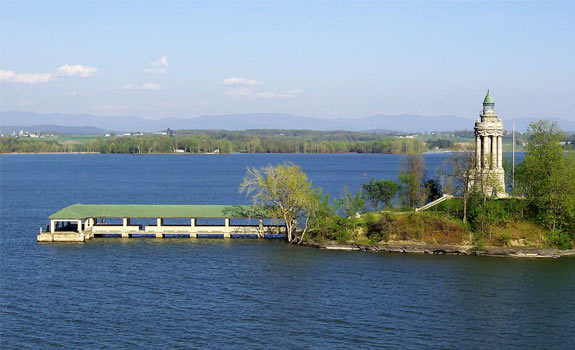 Normally, you have to visit a coastal town in order to see lighthouses, but the Adirondacks is home to many of these. While you're in the region, check out the Split Rock Lighthouse in Essex, NY and the Crown Point Lighthouse on Lake Champlain (pictured above).
3) Go on a Guided Horseback Riding Tour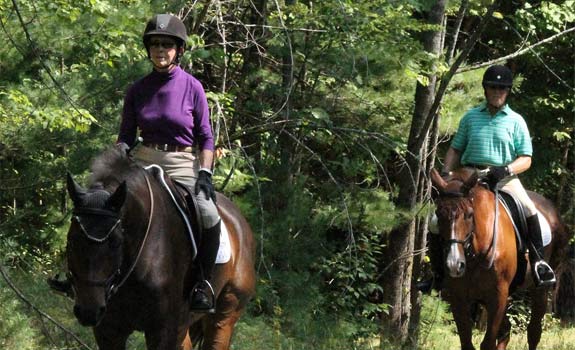 Horseback riding is a relatively popular attraction, but have you ever ridden a horse through a winding trail in the Adirondacks? There are a number of different ranches that can take you on guided tours of the Lake George Region and the Adirondacks!
4) Take an Epic Seaplane Ride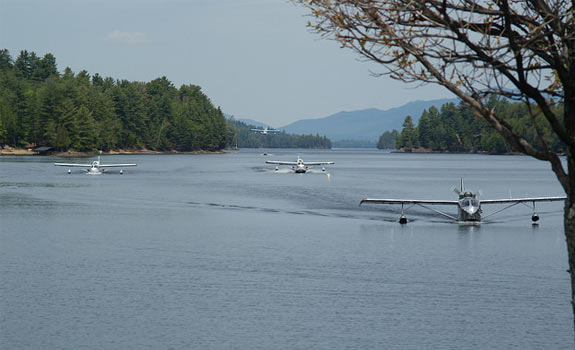 What could be better than experiencing the beauty of the Adirondacks from above?! Seaplanes can land on many of the lakes in the region, like Long Lake pictured above. Contact groups like the Long Lake Tourism Association or a seaplane-friendly lodging destination, like the Big Moose Inn on Eagle Bay, to arrange your seaplane ride.
5) Explore a Remarkable Cave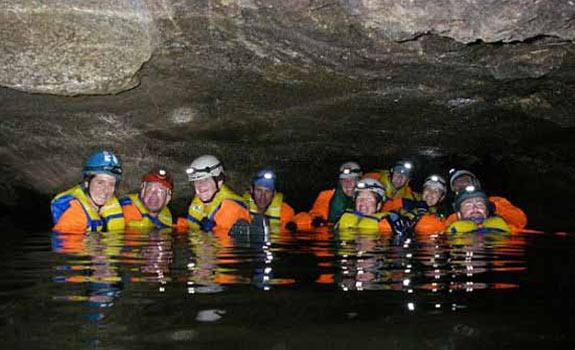 Natural Stone Bridge and Caves is one of the coolest Adirondack destinations all year round! They have self-guided tours, snowshoe hikes, hands-on activities for all ages, and guided adventure tours, like the Garnet Cave expedition pictured above.
6) Jump Off a Cliff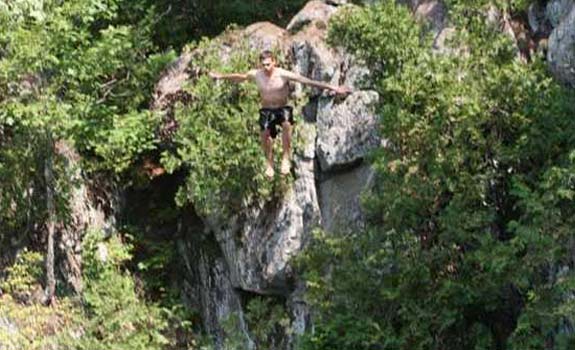 There are tons of great locations on Lake George where you can jump off a cliff...and land in the water, of course! Check out Calves Pen, West Dollar Island, and Burgess Island to start. Note: Cliff jumping is dangerous and only you know your physical abilities and limitations. You jump at your own risk. Providing this information does not mean we condone or promote this activity.
7) Float Through A Chasm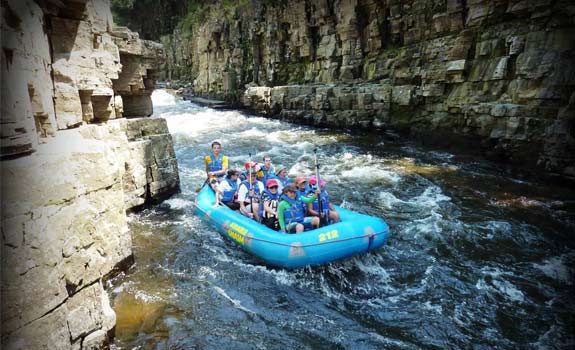 Ausable Chasm is a breathtaking destination in and of itself, but imagine floating through the Chasm in a guided raft or drifting through in an innertube! Both scenic float tours and tube rides (for the more adventurous members of your group) are available.
8) Take a Hot Air Balloon Ride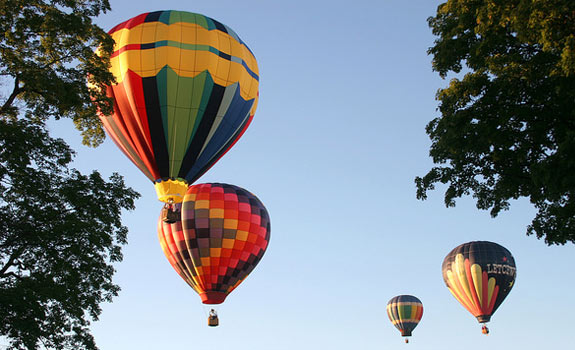 The Adirondack Balloon Festival is one of the most popular annual events in the region, and it is awe-inspiring for adults and children alike! Some flights and tethered rides will be available as part of the festival, or you could call Adirondack Balloon Flights to book one based on your schedule.
9) Visit the Site of an Olympic Miracle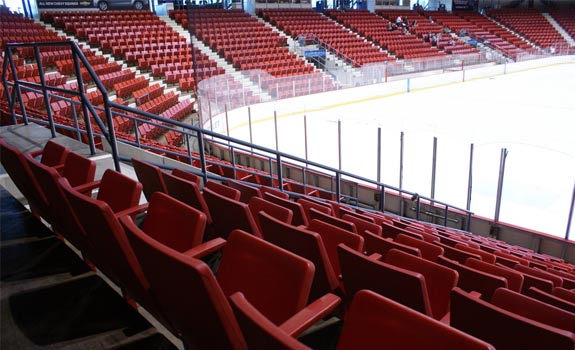 Photo Credit: Kezee via photopin (license)
Lake Placid became home to the "Miracle on Ice" in 1980 when the US National Hockey Team defeated the heavily favored Soviet Union en route to winning the gold medal. While you're in town, be sure to check out other olympic venues too!
10) Tour Dozens of Picturesque Waterfalls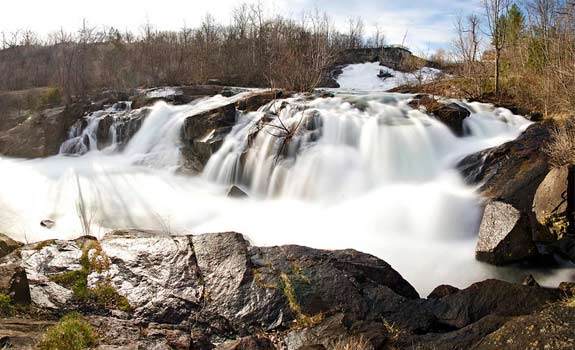 Photo Credit: Luke Dow
The Adirondack Park is full of waterfalls that are definitely worth visiting! The falls vary from small to large and from easily accessible to more challenging, so there is truly a waterfall for every adventurer!
11) Enjoy a Dog Sled Ride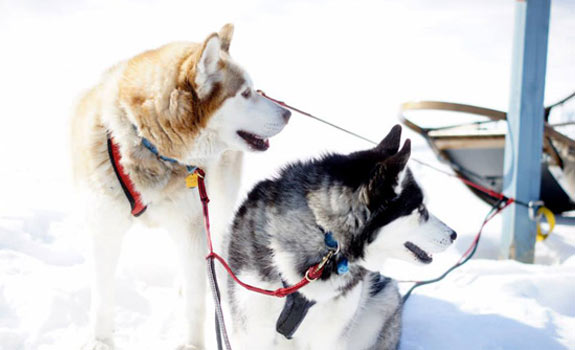 Dog sledding is an incredibly fun and unique activity that you have to try while you're in the Adirondacks. There are many local companies, like >Run By Dogs and Thunder Mountain Dog Sled Tours, that would love to take you for a ride! Some even offer rides on wheeled sleds in the warmer months.
12) Get a Million-Dollar View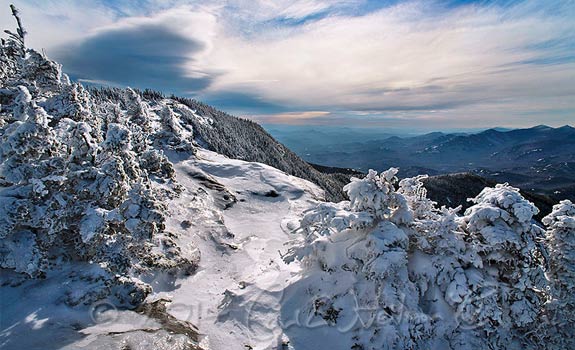 Photo Credit: Carl Heilman II
Whether you hike up a mountain, take a seaplane or helicopter ride, or visit a body of water, you won't be disappointed by all the breathtaking views the Adirondacks has to offer. Regardless of what activity you're doing, make sure you bring your camera!