Eagle Bay, NY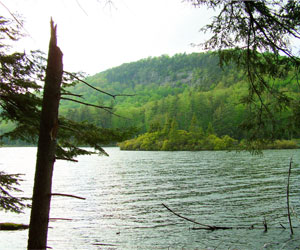 If you're looking for a relaxing experience in the Adirondacks, look no further than Eagle Bay. Sightseeing is what the area is known for, but trail biking is also available for those looking to get in a little exercise.
After you wake up at one of the local bed and breakfasts, prepare to take a tour on the Stillwater Reservoir. As you are floating along, be sure to soak in the natural beauty of the area along with the wildlife that is active year round. In the afternoon you can take a trip over to Thendara and hitch a ride on the Adirondack Scenic Railroad for a train tour around the region (they offer different length tours, from hour long to daylong).
To take in even more of the beauty of the region, you have your choice of bike trails. Each one goes around one of the local lakes, and each offers a unique glimpse of the area. Depending on which lake you choose, your bike ride could last from an hour to an entire afternoon.
Flickr Photo by SteveADK1