Thendara, NY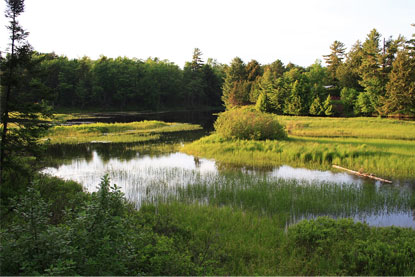 Flickr Photo by jmenard48
Thendara offers visitors a variety of different ways to see and enjoy the Adirondacks. And as a key location on one of the most scenic paths in all of America, Route 28, you may find yourself yearning to try each way.
Driving to Thendara along Route 28 is an ideal way to not only see the Adirondacks, but to also reach Thendara and enjoy what the town has to offer. While driving this route you will see mountains, lakes and forests the way nature intended them to look.
Although an integral part of Route 28, Thendara is primarily known for being the home office for the Adirondack Scenic Railroad. As a central station on this magnificent passageway, Thendara has distinguished itself with some great local restaurants, Adirondack craft stores and cozy cottages to spend the night. As you plan your trip to this region of the Adirondacks, keep an eye out for special events like evening BBQs put on by local vendors and the Adirondack Railroad's Bike & Rail. By signing up for this you not only explore the Adirondacks by train, you also get off the train and hop on your bike for a tour around some of the most beautiful parts of the region.
| | |
| --- | --- |
| | Nestled in the heart of NY, the Adirondack Scenic railroad begins in Utica and travels north through the Adirondacks through Thendara station (Old Forge) to Big Moose Station or you can ride between Saranac Lake and Lake Placid stations. |