2023 Fall Festivals & Events in the Adirondacks
Fall is a wonderful time of year to get outdoors and celebrate the bright colors of the season. The Adirondack Park is full of events and activities where you can make the most of this time of year. Add some of these upcoming fall events to your to-do list!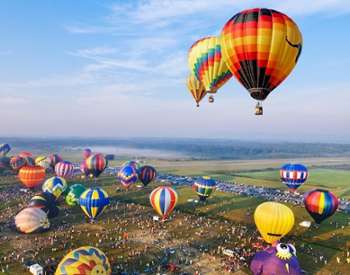 Thu, Sep 21 until Sun, Sep 24
See Event Details For Dates & Times
50th Annual Adirondack Balloon Festival 2023
A major highlight of the Lake George/Glens Falls region each fall - don't miss the Adirondack Balloon Festival, celebrating it's 50th anniversary in 2023!
Glens Falls, Queensbury, ,NY 12804