Bloomingdale, NY
Bloomingdale is a hamlet of the town of St. Armand in Essex County, NY. It is located on the Saranac River and within close proximity to Moose Pond, Rainbow Lake, McKenzie Mountain, and the Adirondack Regional Airport.
Photo by Mwanner, CC BY-SA 3.0
In the late 19th Century, Bloomingdale was at the center of the thriving lumber business in the Adirondacks. When the Park became protected and new laws were written placing restrictions on logging, the entire lumber industry began to decline. Bloomingdale's location relative to surrounding roads (namely NY 3), and the Saranac River helped the community remain active.
Bloomingdale is home to an elementary school, general store, antique shop, restaurant and one of the oldest golf courses in Essex County.
Bloomingdale, NY Listings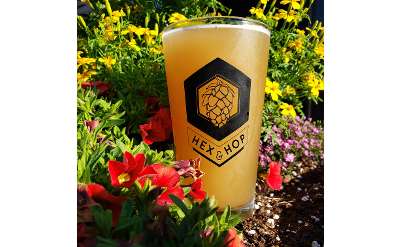 Hex and Hop, Inc.
Bloomingdale, NY
Hex & Hop describes itself as "a fusion of brewery and meadery." Nestled in the heart of the Adirondacks, Hex and Hop is an essential part of your ADK experience. Stop in for a beer on tap or to go. Family friendly and best pizza in Bloomingdale!
Ed Kanze
Bloomingdale, NY
Ed Kanze leads nature walks, field trips, and forest bathing excursions in the Adirondacks. Contact him today for rates and more information.