Experience The Rural Charm Of Salem, NY
Although the original enterprises from the 18th and 19th centuries are long gone, the colonial-style buildings in Salem are still in use, housing restaurants, antique centers, gift shops, and art galleries.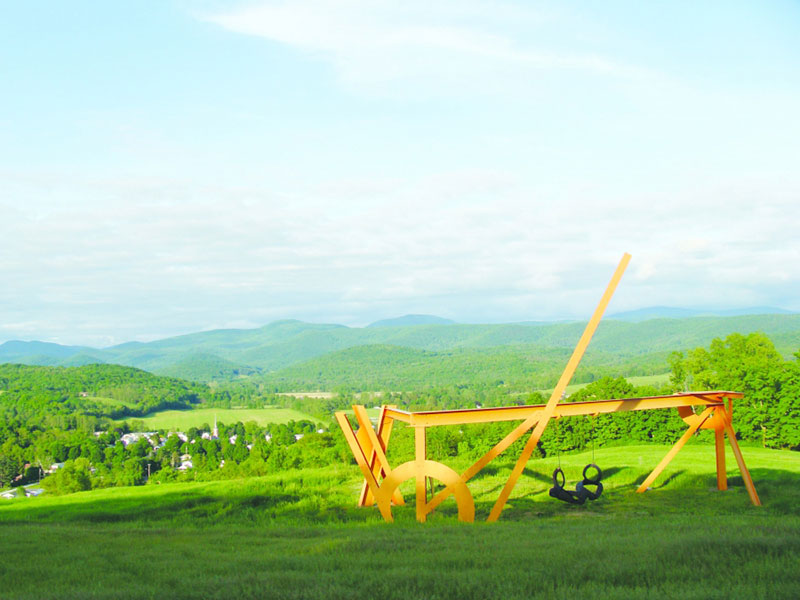 "For Euler" Mark di Suvero 1997, Photo provided by Salem Art Works' Cary Hill Sculpture Park
Agriculture continues to be popular in the area, as farmers produce dairy products, potatoes, and sheep, among other goods. Visitors and residents can take advantage of the local farm stands that pop up in town each season. Cultural opportunities also abound at a number of local theaters that cater to both adults and children. The whole family can enjoy a day exploring the artworks at Cary Hill Sculpture Park.
There are three historic covered bridges in the area that attract the attention of tourists. All three cross the Battenkill River and are free to be visited by the public.
Family-friendly recreational opportunities are also widely available in and around Salem in the form of swimming, boating, hiking, camping, and fishing.