Olmstedville, NY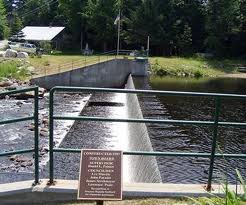 A hamlet town in Minerva in New York, Olmstedville is a little place that has grown enough to have its own post office and a High School. There are many ways to enjoy Olmstedville.

The 'Gore Mountain" is an alpine ski resort which is located in the Adirondack Mountains. A favorite winter destination, the resort attracts skiers from all over the east of the nation. The "Old Gore" was improvised by the addition of the "New Gore" resort in 1964. The Gore Mountain has 94 trails and 14 lifts and together they cater to alpine skiers of all levels.

The massive natural stone bridge and caves are a great attraction just near Olmstedville. Dominated by a huge stone bridge arch, this outstanding display of Adirondack geology has had visitors since 200 years. To navigate the marble caves, take along with you walking sticks, maps and camera. One can see many unique rock features like the marble gorge, potholes and grottos and many waterfalls. For those who don't mind getting a little dusty and grimy, there is the "adventure tour" which explores more caves.

A brand new attraction which opened out in July 2011 is the Railroads on Parade. This is a 5,000 sq. space showing train models and trolleys, animations, computer lighting and backdrops. Some of the attractions here are The Station, 1939 World's Fai, Park Ave and Hell Gate Bridge. Seasonal passes are popular and are easily available.

Middle Earth Expeditions is a wonderful place to discover the value of wilderness and the enriching forest life. Climbing, backpacking, canoeing, hunting, rafting and observing the flora and the fauna and learning the culture and history of the region is of great value and interest to those who like the "back to basics" kind of living.

Situated in the Adirondack Mountains, is the neat, quiet family retreat place called Pottersville. This place makes it possible for tourists to go to the Trout Brook and Schroon River. There is a very easy route to the Schroon Lake through boat.

Another interesting campground is the Eagle Point State campground. This is located near the spectacular Schroon Lake and offers a variety of recreational activities like canoeing, hiking, boating, fishing and bicycling. Many amenities like fishing, boat launches and pet friendly facilities are offered by this place. Wheelchairs are also accessible for those who need them.
We're sorry...
There are currently no businesses in the category.
Would you like to see your business here?
Click here to see our advertising options!