Severance, NY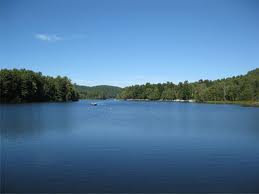 Severance, New York is a small town in upstate New York located near the Vermont border and Schroon Airport. It is right on the edge of Schroon Lake The town which Severance is associated with is Schroon, and together these two areas are usually just referred to as Schroon Lake. The year 2000 census put the population of Severance at just around 1,759 people.

The entire area of Schroon Lake is a year round tourist destination where thousands come each year to enjoy golfing, boating, fishing and much more during the summer and snowmobiling, skiing, snowboarding and ice fishing during the winter months. In the fall and spring many people come out to the area for its great hiking trails and hunting. Every year at the beginning of September hundreds and even thousands of runners compete in the Adirondack Marathon which starts at one side of the lake and ends right in downtown Schroon Lake.

The main street running through Severance, New York is US-9. This street is lined with local bars, restaurants and some great places to shop.

Looking for Mount Severance? This popular and easy hiking trail is located nearby and provides spectacular views of Schroon Lake, Paradox Lake, and Pharaoh Mountain.