Buy New Boots for Your ADK Hike? Break Them In First!
So you bought new hiking boots for your upcoming nature excursion. While it may be tempting to break in your kicks while embarking on a hike, it probably won't be a great experience for you or your feet. Remember, just like everything else, it takes time and effort to get the results you're looking for when it comes to hiking boots.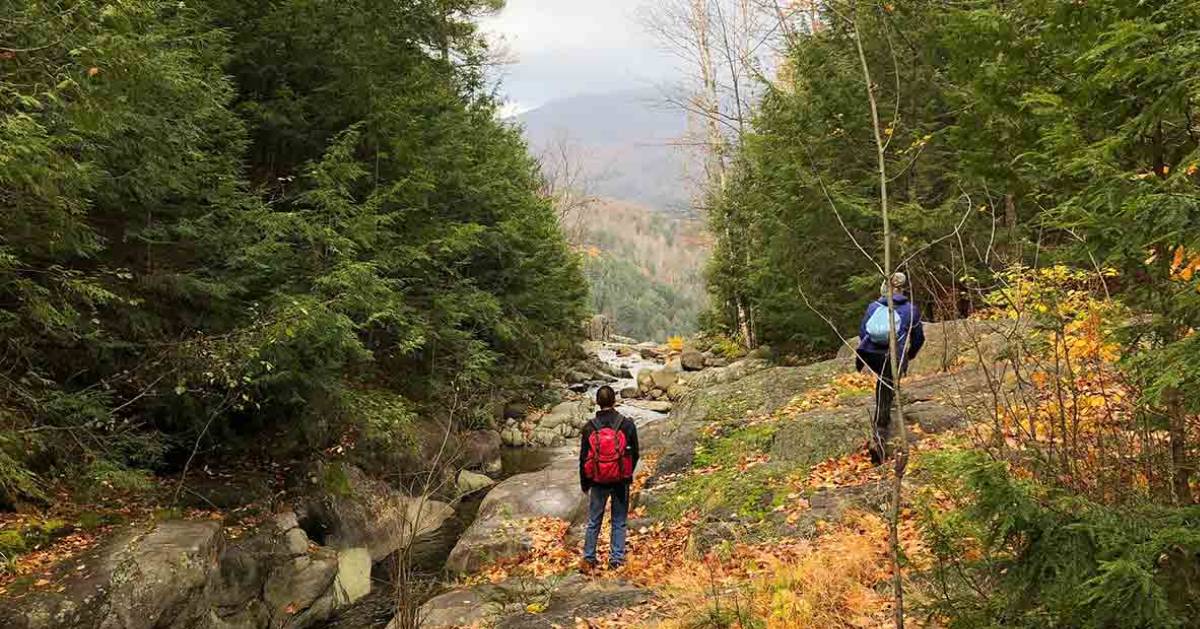 We're Going to Boot Camp (Literally)
We're going to break in these new boots close to home. Actually, in the home! Put on the socks and insoles you plan on wearing for future hikes and lace up your boots. Make sure everything feels snug and comfortable before walking around the house for a bit. The boots might feel a little stiff to walk in at first, but that's why we're breaking them in before hitting the trails.
After you've done some laps around the house, it's time to take a walk around a larger area such as a downtown or neighborhood. You may want to bring your daypack with you so you get a feel for what it will be like on your hike. Make sure that you are still feeling comfortable in the boots.
You won't want to jump right into hiking Mount Marcy quite yet. Instead, work on some relaxed nature trails first. Some ideal trails in the Adirondacks to test out are Amy's Park, Cobble Lookout, Cougar Hill Nature Trails, and Bloomingdale Bog Hiking Trail.
Respect Your Feet
We hope that you won't experience any foot pain with your new boots which is why it's important to break them in the right way. However, if you do feel any pain or pinching in your feet, it's important to respect them enough to stop and understand the problem. Small problems can turn into larger problems quickly. You may need a different pair of boots or just need to use a boot-stretching device to solve the issue.
When You Can Hit the More Experienced Trails
It's imperative that you put in the time to break in your new boots and work up to the more challenging hikes. According to a blog post on the Gore-Tex website, after you've done several beginner and intermediate hikes, your newly broken in boots should feel like they are "an extension of your foot" and you won't want to take them off. When you feel that way, you'll know it's time to hit the High Peaks!
Sources:
https://www.rei.com/learn/expert-advice/breaking-in-hiking-boots.html
https://www.gore-tex.com/blog/how-to-break-in-hiking-boots