Which Adirondack Hike Is Right For You?
Need Help Choosing A Hike? Let This Flowchart Help You Out!
Are you ready to take on an Adirondack hike, but have no idea where to start? Whether you're looking for a quick hike with the kids or an overnight adventure, you're sure to find the perfect hike here in the Adirondacks! Simply answer a few questions, and you'll be on your way to hiking the perfect mountain for you. Check out this infographic below to help you determine exactly Which Hike is Right for YOU!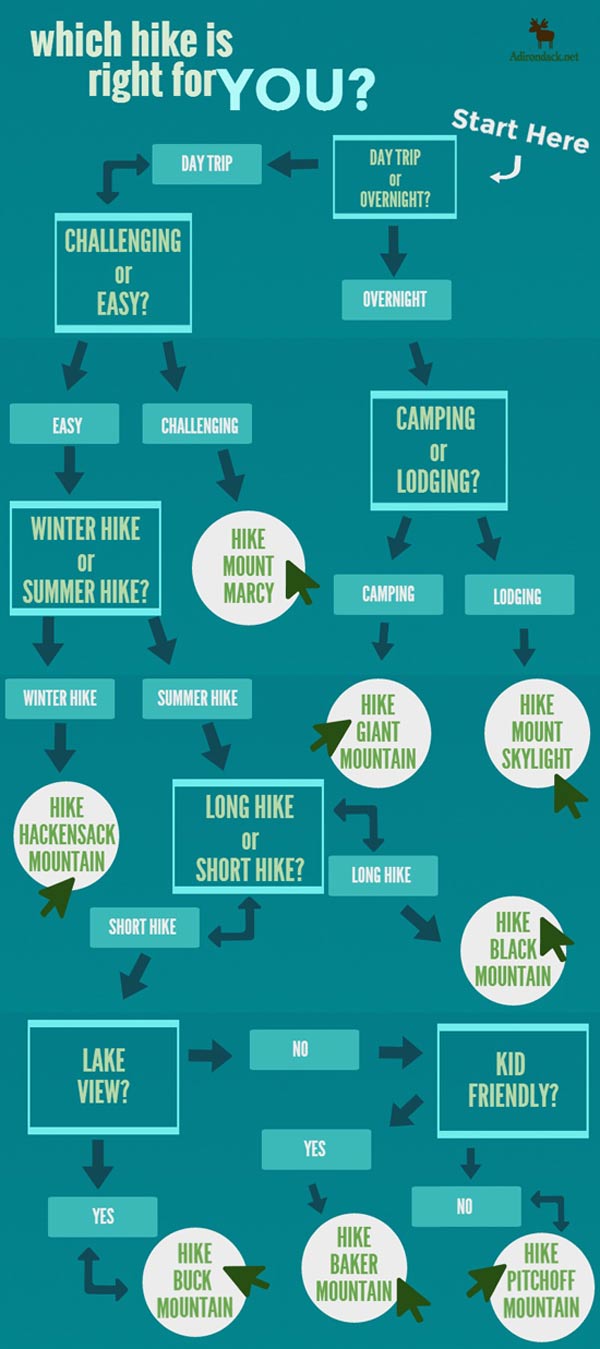 Need MORE hiking recommendations? Check out our Facebook Fans' Favorite Hikes »
Discover 10 Adirondack hikes with amazing views »