Discover the Comforts & Luxury of an Adirondack Boutique Hotel
Rustic Elegance Meets Romance at Friends Lake Inn
When you close your eyes and picture the perfect romantic getaway, do you see images of a pristine lake, a peaceful woodland setting, and warm, rustic accommodations? If this is your dream destination, then Friends Lake Inn in Chestertown, NY is the boutique hotel for you. Located in the beautiful Adirondack Park near Friends Lake, this top rated hotel offers romantic lodging at its best.
To learn more about Friends Lake Inn, we interviewed owner Tammy Breymaier, who provided insight into what makes this property so unique in the Adirondacks.
An Inside Look at Friends Lake Inn
1) When did you become the owner of Friends Lake Inn, and what influenced you to choose this property?
My husband John and I bought the Inn in 2014. We love the beauty of the Adirondacks, the great food and wine the restaurant served, and the intimate atmosphere of the hotel.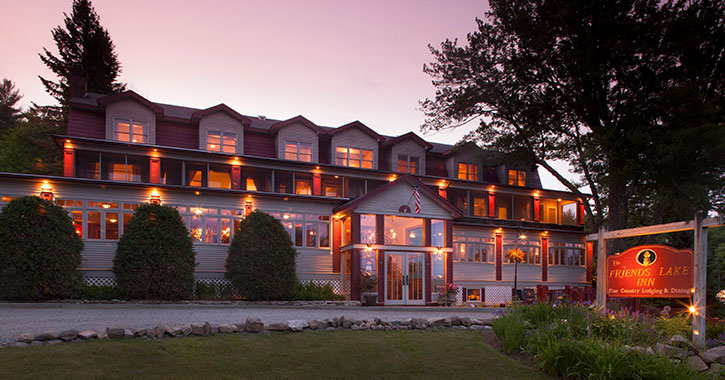 2) Where is the hotel located, and what makes its setting unique?
The hotel is located in the central Adirondacks, overlooking Friends Lake (one of the few private lakes in the Adirondacks). Friends Lake Inn was built in 1860 as a loggers boarding house, so it has always been a lodging establishment. This makes it a historic Adirondack hotel (of which there are few).
3) If you could tell someone only one thing about the hotel, what would that be?
Our dining is recognized as some of the best in the country, including by DiRoNA (Distinguished Restaurants of North America). Our wine cellar is also recognized by Wine Spectator as one of the best in the world. Plus, we always have local offerings on our menu (i.e. Whitefield Farms, Oscars, Kilcoyne Farms).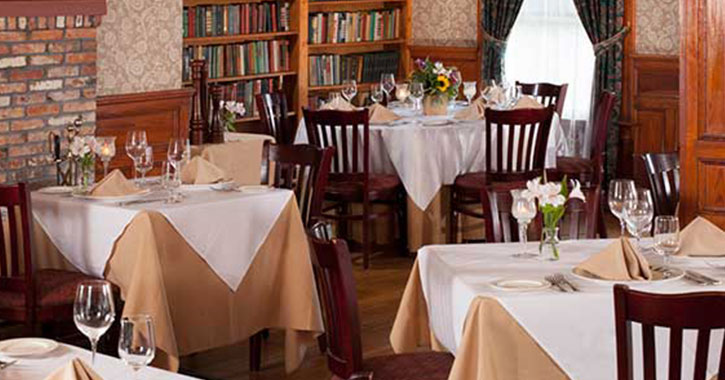 4) What kind of food and atmosphere can guests expect at the on-site restaurant?
We offer both fine dining and casual dining (in our bar). We offer a relaxed, laid back atmosphere, with great food and fine spirits!
5) Could you describe what makes the lodging options unique? I noticed there are Adirondack Rooms, Cabin Rooms, Luxury Rooms, and Lodge Rooms.
We offer rustic elegance at Friends Lake Inn. Our rooms are decorated in an Adirondack style with locally-made furniture, wood or gas fireplaces, jacuzzi tubs, and steam showers.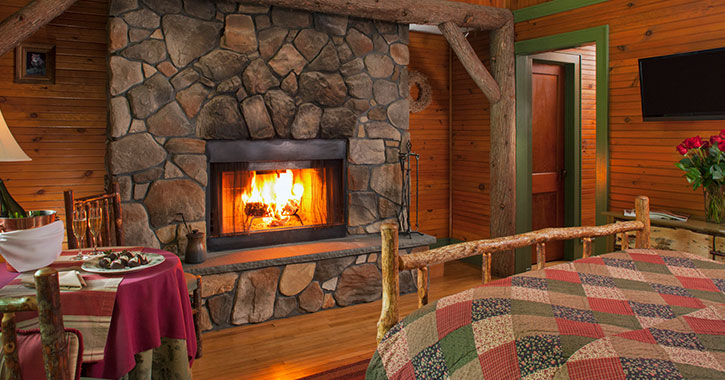 6) Do you have a lot of guests who stay for a romantic getaway?
Yes - we specialize in romantic getaways! We are an adult-oriented property.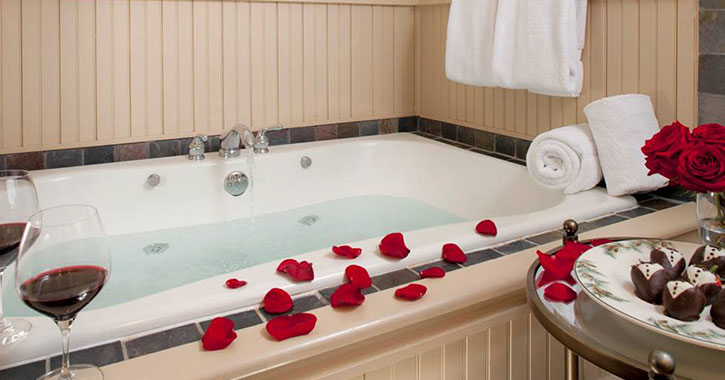 7) What would you say are the advantages of staying at Friends Lake Inn?
As a resort we have everything you need in one location - lodging, dining, hiking, sauna, billiards, canoeing, and swimming all in a relaxing atmosphere. Just arrive and have fun!
8) Over the years, what have your guests said they love most about the place?
The personal service and outstanding staff. They go the extra mile to ensure that the guest experience is exceptional.
9) During your free time, what's your favorite thing to do in the Adirondacks?
We love to canoe, hike, and snowshoe!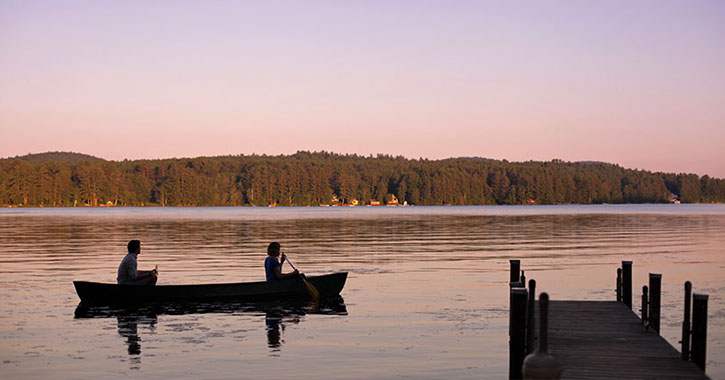 Plan Your Getaway to Friends Lake Inn
From the cozy rustic setting to the luxurious accommodations and exceptional dining, Friends Lake Inn provides guests with an unparalleled romantic getaway experience. Choose the room that's ideal for you and plan your trip to this Adirondack boutique hotel!