Forbes Names Lake Placid NY One Of America's 20 Prettiest Towns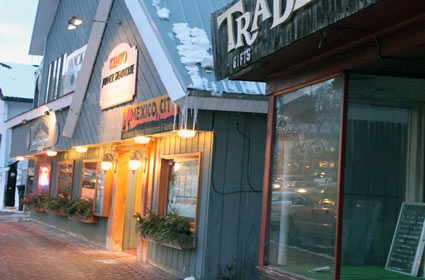 LAKE PLACID NY -- Has Forbes got a crush on Lake Placid? When Forbes Traveler asked a group of five experts to compile their lists of America's Prettiest Towns, two of them chose Lake Placid NY. It was the only town in the group that was chosen twice!
Forbes tells us that Lake Placid was the only overlap choice among experts, singled out by Sarah Tuff Dunn and Greg Melville, co-authors of 101 Best Outdoor Towns. Their lists were independently compiled, and they each chose Lake Placid for its natural beauty and small-town charm.
Dunn admires Lake Placid for its "classic Main Street, pine-speckled hills and pristine small lakes" while Melville says it's "the closest you can get to living out West when you're in the East. It's got the jagged mountain backdrop surrounding an unpretentious ski village bordered by two crystal lakes."
As beauty is in the eye of the beholder, Forbes left the criteria for determining America's Prettiest Towns up to the experts themselves. Melville explained his screening process in compiling his list: "Each of these places is among the most picturesque (in the country)-whether it's the natural surroundings, the architecture, or more likely a combination of the two."
There is no doubt, Lake Placid is a charming town, set amid the picturesque Adirondack Mountains and two glimmering lakes. No wonder it earned twice the recognition on Forbes' list of America's 20 Prettiest Towns!