SUNY Adirondack Launches New Tech Valley Track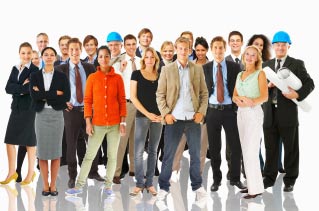 Queensbury, NY - SUNY Adirondack announced the launch of a new education program to be offered early next year. The Tech Valley Track was created for those local residents that wish to work for companies affiliated with Tech Valley initiative.
The Tech Valley Track will focus specifically on preparing students for positions at tech-based companies. Applications are being accepted now!
Classes will be focused on science, technology, engineering, and mathematics skills and will begin in January 2011. SUNY Adirondack feels that the program will be extremely relevant and popular.
Nick Paigo, the Assistant Professor and Chair of SUNY Adirondack's technology division, says "The Tech Valley Track combines the best of our resources and packages in a quality and affordable program that can lead to jobs with competitive salaries and solid career paths."
The Tech Valley Track will serve as a broad-based career training program and will give students all of the needed skills, including solid problem solving skills, business ethics, accountability, and an appreciation for the global business environment.
Tech Valley Track will be offered at both the Queensbury and Wilton campus and for both full- and part-time schedules. This will allow students to choose an option that is most convenient for them. The Tech Valley Track is part of an accredited degree program, therefore federal and state financial aid is available for those who qualify.
For more information please call SUNY Adirondack (518) 743-2200.