Explore St. Lawrence County: 8 Fun, Family-Friendly Adventures You Don't Want to Miss
Looking for new adventures you can share with your family? The entirety of St. Lawrence County is a hotspot of recreational opportunities that are perfect for all ages. This beautiful area of Upstate New York includes a northwest portion of the Adirondack Park and is bordered by the St. Lawrence River to the north and the Thousand Islands to the west. The region is ideally located and easy to reach from Canada, Syracuse, and the Adirondacks.
Whether you are looking for a day trip, a weekend getaway or a weeklong family vacation, you can discover new experiences and explore sights off the beaten path in St. Lawrence County.
1) Play with Interactive Exhibts at a Children's Museum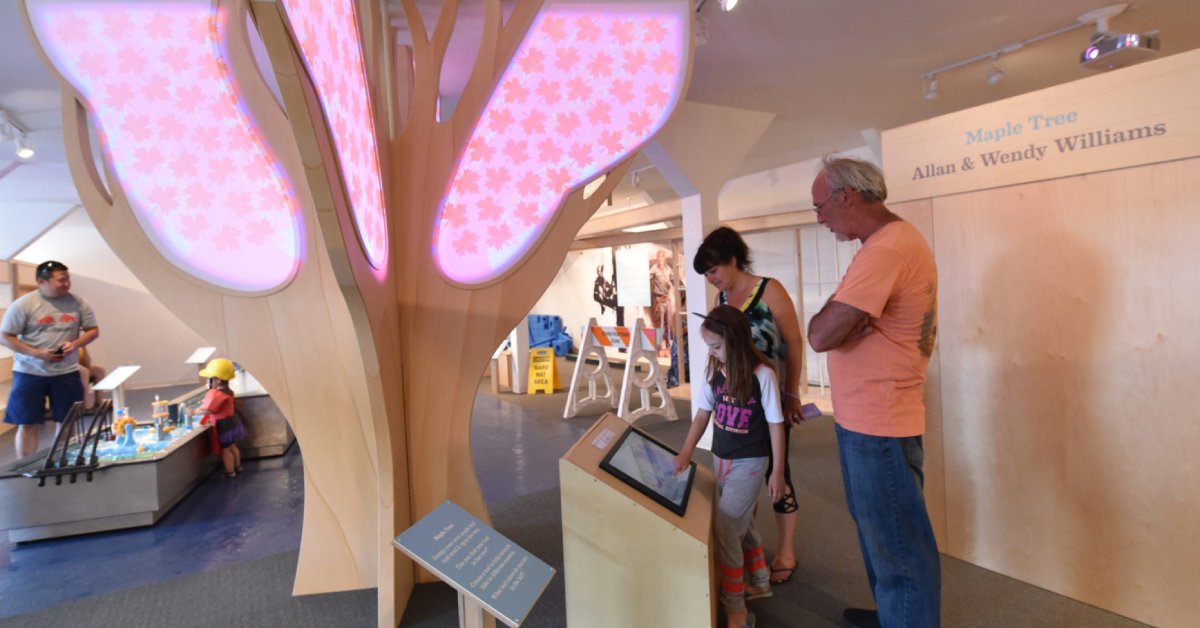 In Potsdam, check out a creative way to introduce kids to the geography and culture of the region at the North Country Children's Museum. Kids 12 and under can interact with exhibits on river ecosystems and hydropower dams, play pretend in a kid-sized co-op and bakery, build structures in a construction zone, or digitally create their own maple leaf.
In addition to exhibits, there are also creative spaces where kids can get hands-on experience with science, art, engineering, technology, and math. For visitors ages 4 and under, there's also a playspace - complete with a miniature Adirondack forest - where they can learn motor skills and develop their imaginations.
2) Experience an Entertaining & Educational Nature Center That's Entirely Free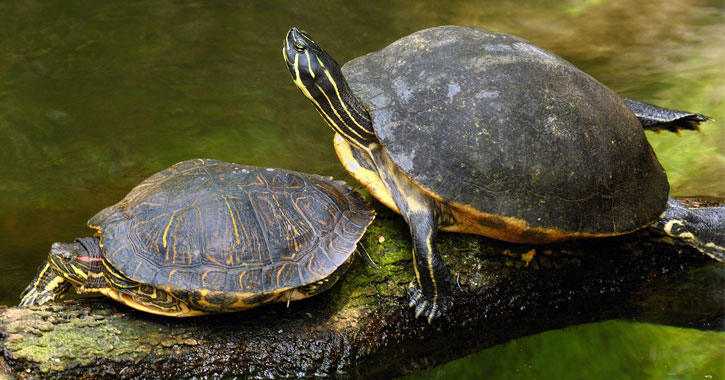 You'll have just as much fun as your kids as you embark on a journey to learn about sea creatures, reptiles, honeybees, and other fascinating animals.
Tucked into the Robert Moses State Park in Massena is the Nicandri Nature Center, a state-of-the-art nature center that opened in May of 2017. The center has a number of diverse exhibits, interactive displays, an aquarium, an observatory, and even hiking trails. And did we mention there's no admission fee?
The center is open Monday through Sunday, 9am to 5pm.
The indoor and outdoor facilities are used by schools and the public for programs relating to hiking, campfire cooking, and more. This is educational fun at its best as kids are able to explore, learn, imagine, and create.
Don't leave without taking advantage of the outdoor recreational opportunities! Hike the trails in the summer, and snowshoe and cross-country ski in the winter. Snowshoe and ski equipment rentals for both adults and children are available at no charge.
3) Discover Mystical & Magical Waterfalls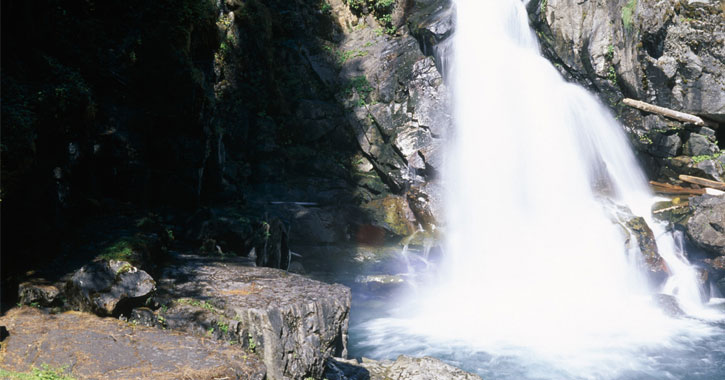 Ah, waterfalls! Yet another activity every single member of the family will enjoy. St. Lawrence County is known for its majestic waterfalls that you can appreciate at any time of the year. And don't think that if you've seen one waterfall you've seen them all, because each waterfall has its own distinct "personality."
Go on a waterfall adventure at Tooley Pond, a 16-mile stretch of the Grasse River, where you can find six major waterfalls: Rainbow Falls, Bulkhead Falls, Flat Rock Falls, Twin Falls, Sinclair Falls, and Basford Falls.
See an electronic guide to St. Lawrence waterfalls »
4) Explore Wetlands, Trails & Bald Eagles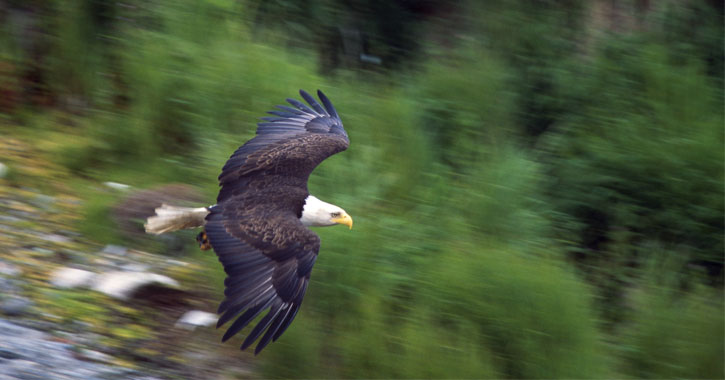 The Crooked Creek Preserve in Hammond has a wetlands complex that is ideal for wildlife observations - you might even see bald eagles! These impressive birds often fly overhead and hang around by the creek.
Hike the Macsherry Trail in the preserve and see authentic beaver ponds as you make your way through open woodlands and dense thickets. The trail leads itself right to Crooked Creek, where you can catch a picturesque view of Chippewa Bay before you circle back.
5) Unearth Uncommon Apple Varieties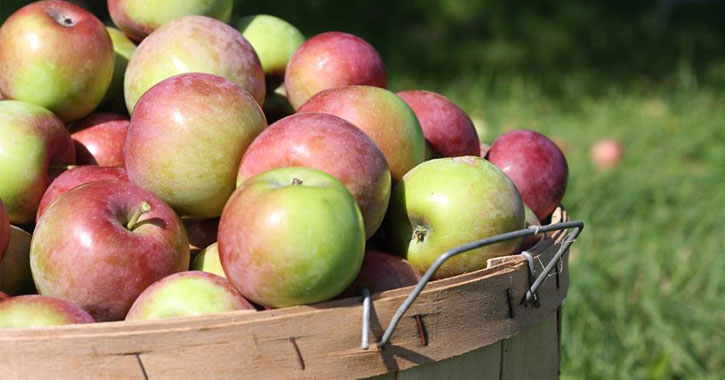 Photo provided
Apple picking has always been a classic family-friendly activity, but Canton Apples in Canton is not your typical apple orchard.
Using earth-friendly farming techniques, they bring back the apples of yesteryear, specializing in uncommon and heirloom variety apples you've probably never heard of before, like Yellow Transparent and Red Astrachan.
Plan a trip to St. Lawrence County during late summer or fall and discover unique shapes and unusual colors of apple varieties that have gotten lost in the production of modern fruit. Whether you choose u-pick or pre-picked, your family will have fun discovering apple tastes, shapes, sizes and colors you just can't find on supermarket shelves.
6) Visit an Art Museum Your Kids Will Actually Love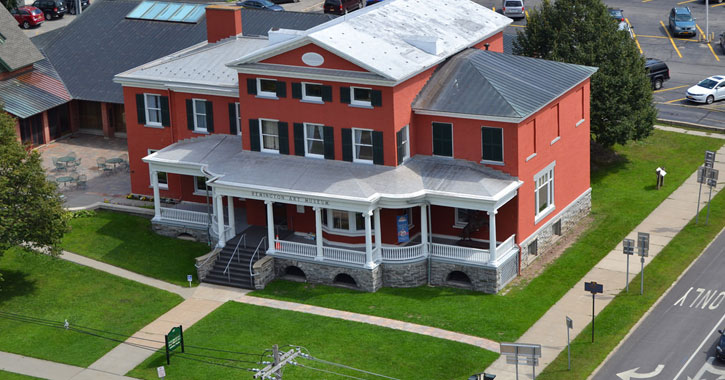 A 200 year-old mansion, a scavenger hunt and a museum that brings to life the wild, wild West?
The Frederic Remington Art Museum in Ogdensburg is a great place to introduce kids to a variety of visual arts on a subject that captures the imagination of many a young cowboy.
Remington's art featured vivid imagery of cowboys, Native Americans, and soldiers, whether captured on canvas or in his iconic bronze sculptures. You can see a more extensive collection of his works at this museum than anywhere else, as well as some of the artist's personal possessions, studio equipment, and memorabilia.
The museum building itself exudes history. Built in 1810, it was the home of Remington's wife, Eva, after his death in 1909. The museum was founded as an art memorial in 1923, with the original Remington collection derived from the estates of Eva and her sister Emma.
This nicely sized museum can be completely toured in one to two hours, perfect for younger children in the group. Visit their website beforehand and download worksheets for a scavenger hunt to further enhance your visit. They also have interactive games and online activities.
7) Take a Leisurely (Or Intense) Bike Ride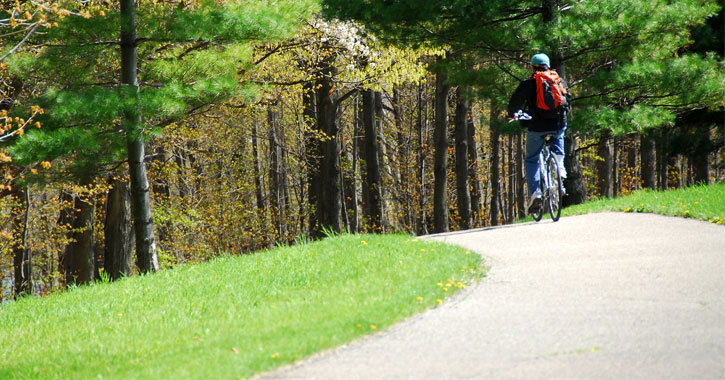 If you love bike rides with the family you'll love the bike paths St. Lawrence County has to offer. If you've never biked together, now is the time to give it a try! You can even bike to or from Canada (although you'll still need a passport or enhanced driver's license).
A fun route for families takes you to the Eisenhower Lock on the St. Lawrence Seaway in Massena where you can view commercial vessels and cruise ships from all over the world.
Check out the full list of bicycle routes that are each rated by difficulty from mostly flat with some rolling terrain, to very hilly with no flat terrain.
8) Paddle the Rivers, Ponds & Lakes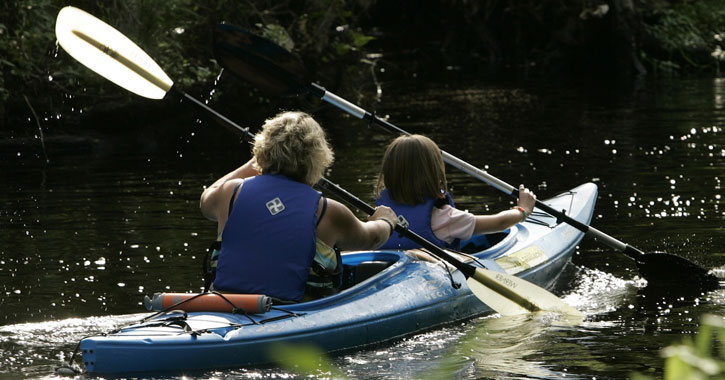 St. Lawrence County has more than just the St. Lawrence River. There are more than 200 rivers, ponds, and lakes throughout the county! There are so many opportunities to kayak and canoe it will hard to choose which bodies of water to explore.
Families might want to check out the slow moving Lower Oswegatchie River. You'll be able to move along the river at a comfortable pace, enjoying hills, rock ledges, and marshes along the way, as well as scenic cliffs along the shore near Oxbow.
Few, if any, other areas can offer the same number of rivers that have so many easy access points. It will be super simple to get into the water and head out, and you won't need even need a guide!
Check out paddling opportunities to get you started here »