North Creek & Gore Mountain, NY
Your Destination for Year Round Fun in the Adirondacks!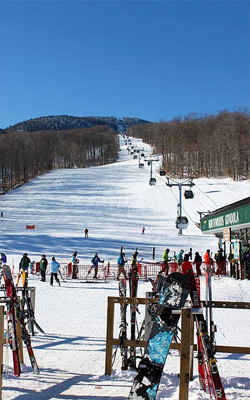 Come for the scenery and stay for everything else! Here are just a few of the many great things you'll find when you visit the North Creek / Gore Mountain Region...
If You're Coming in the Winter, Check Out:
Want to Visit During a Different Time of Year?
The melting snow in the spring turns the Hudson River Gorge in North Creek into a spectacular Class III and IV whitewater rafting adventure that will thrill any adrenaline lover!
Gore Mountain and Garnet Hill Ski Center also offer top-notch mountain biking - great for individuals and groups!
Not The Adventurous Type?
Don't worry! There are plenty of other great attractions for you to check out, including:
Garnet mine tours at Barton Mines
Gore Mountain Gondola rides - see amazing views in the fall and winter!
The Adirondack Experience (in nearby Blue Mountain Lake - approximately 30 minutes northwest of North Creek)
Ready to Book Your Stay?
Check out the Gore Mountain / North Creek lodging options listed below!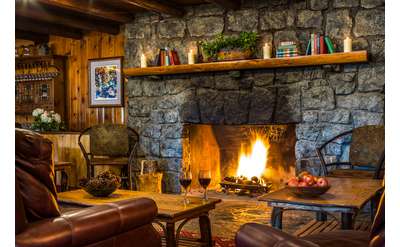 Garnet Hill Lodge
North River, NY
Garnet Hill Lodge in North River is a four-season, rustic Adirondack lodge overlooking the pristine Thirteenth Lake. Reminiscent of an Adirondack Great Camp, the property features comfortable accommodations, on-site dining, and outdoor activities.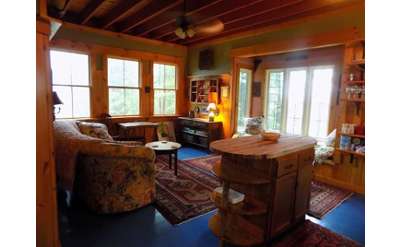 Romantic Vacation Cabins at the North River Hobby Farm
North River, NY
Located in the southern Adirondacks 5 miles from Gore Mountain and a half hour from Lake George, our small romantic vacation cabins and glamping tents are scattered over 40 gorgeous acres of wildflowers and woods, each with gorgeous mountain views.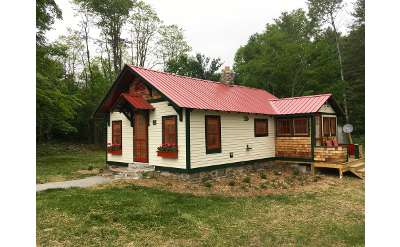 Lovely Riverfront Cottage on the Hudson River in North Creek
North Creek, NY
Beautifully restored cottage on the Hudson River with private beach access for swimming, boating or fishing. Located on a quiet country road just one mile from charming downtown North Creek for restaurants and shopping, and one mile to Gore Mountain.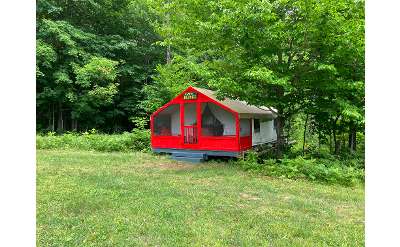 Glamping at the North River Hobby Farm
North River, NY
Our fully furnished tents have lovely beds, rugs, lights, and decorations. Each of our four tents has its own kitchenette in our Lodge. Charming Bath House with men's and women's sides. Wood fired pizza most nights! Optional cedar hot tub experience.