Find Ghost Towns, Camping & More In Wells, NY
Wells is a small town in the heart of the Adirondack Park that includes a hamlet by the same name located along Route 30 and Lake Algonquin, a dammed portion of the Sacandaga River, which flows right through the town and village.
Named after Joshua Wells, an early settler, Wells is the oldest town in Hamilton County and celebrated its bicentennial in 2005.
Photo: Gerry Lemmo
The town offers ample oportunities for hiking, biking, camping, canoeing, kayaking, snowmobiling and other outdoor sports. Augur Falls, a relatively easy hike to a scenic waterfall, is a popular destination.
Wells provides access to the Silver Lake Wildnerness area at the end of West River Road, near Whitehouse, a former hunting camp, along the West Branch of the Sacandaga River. This is where you can access the Northville-Lake Placid Trail.
Another Adirondack ghost town, Griffin, is also located near Wells. This once prosperous community developed around a tannery that was built in 1880 by Stephen Griffin II.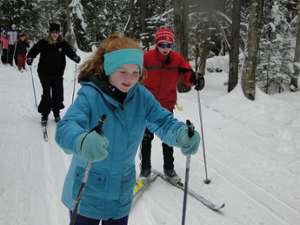 Northville, NY
Lapland Lake in the southern Adirondacks has been offering a unique winter experience to individuals, couples, and families for ov...
[+More]
Northville, NY
See three waterfalls at Groff Creek - the first two are fairly difficult to get to. The first waterfall is 30 feet in height. The ...
[+More]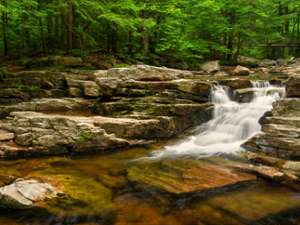 Northville, NY
West Stony Creek Falls in Hamilton County is accessed by a 1.5-mile one-way hike along an old dirt road....
[+More]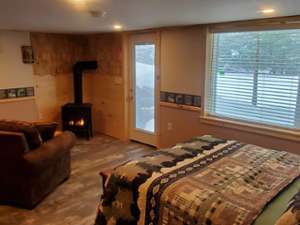 Northville, NY
Lapland Lake is a year-round resort that offers a "Touch of Finland" in the Adirondacks! Stay in one of their tupas (cottages) and...
[+More]
Northville, NY
Interested in boating on the Great Sacandaga Lake? Park Marine Base, Inc. in Northville, NY, features seasonal dock slips, engine ...
[+More]