Revolution Rail Company
Experience Railbiking in the Adirondacks!
3 Railroad Place
North Creek, NY 12853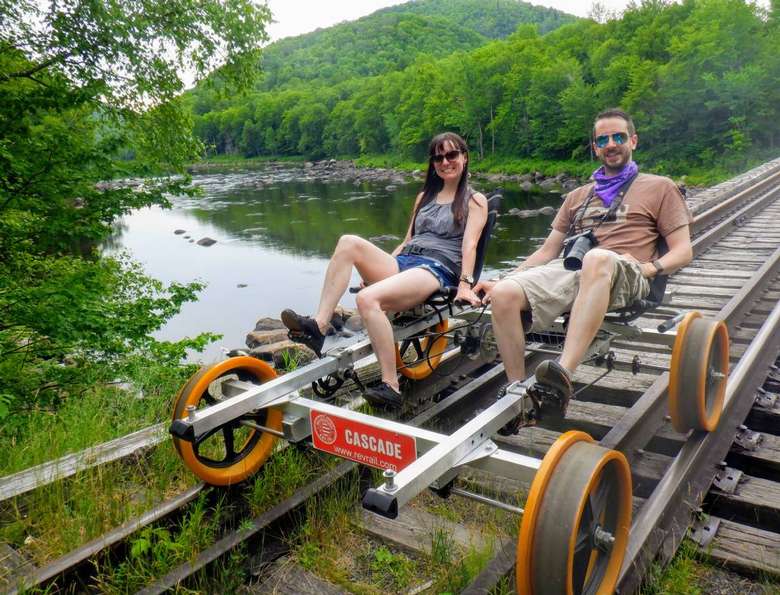 Railbiking is a fun, easy-to-do activity wherein you power yourself to ride railroad tracks using your own power and explore a section of Adirondack railroad that never saw passenger traffic. Revolution Rail has locations in North Creek and Hadley.
---
Events
Is this your business? If so, login to add your events!
Read Reviews
0 reviews from our community
Contact Revolution Rail Company