Adirondack Dog Of The Week
Everybody loves the Adirondack Mountains! The small, quiet towns scattered throughout the six-million acre park makes the area pretty special. The countless lakes, ponds and rivers, hiking and biking trails, mountains and streams provide endless recreational opportunities, not to mention awesome scenery.
Do you know who loves the Adirondacks just as much as we do? (If not more!) DOGS!
Have a dog that loves the Adirondacks that you want to submit? Become a fan of the Adirondacks on Facebook and post your photo today! Upload it to our wall with some details (location of photo, breed, age, name of the dog, etc.) then check back weekly to see if your pup has made it as an Adirondack Dog of the Week!
Gallery of Adirondack Dogs of the Week:
Tyson and Chili Love Hanging By The Lake!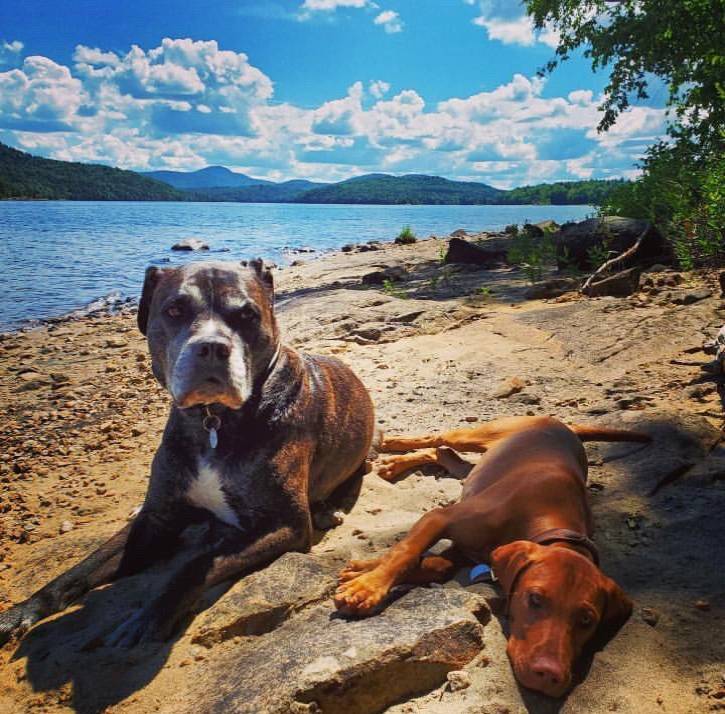 Odie Loves Hiking!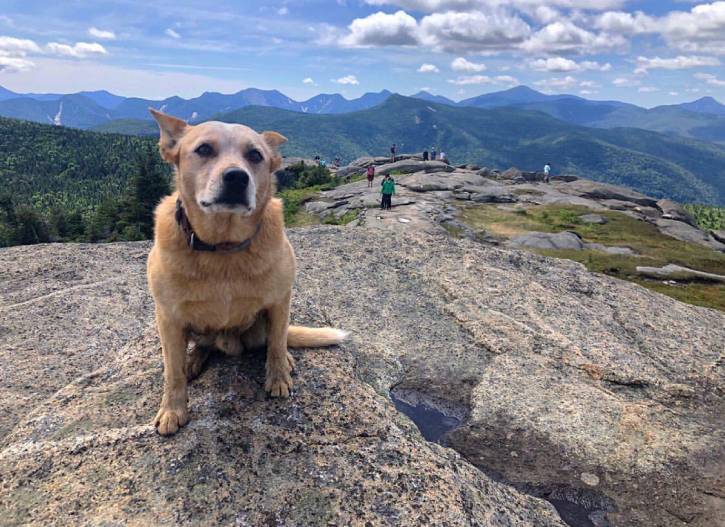 Layla LOVES Hiking!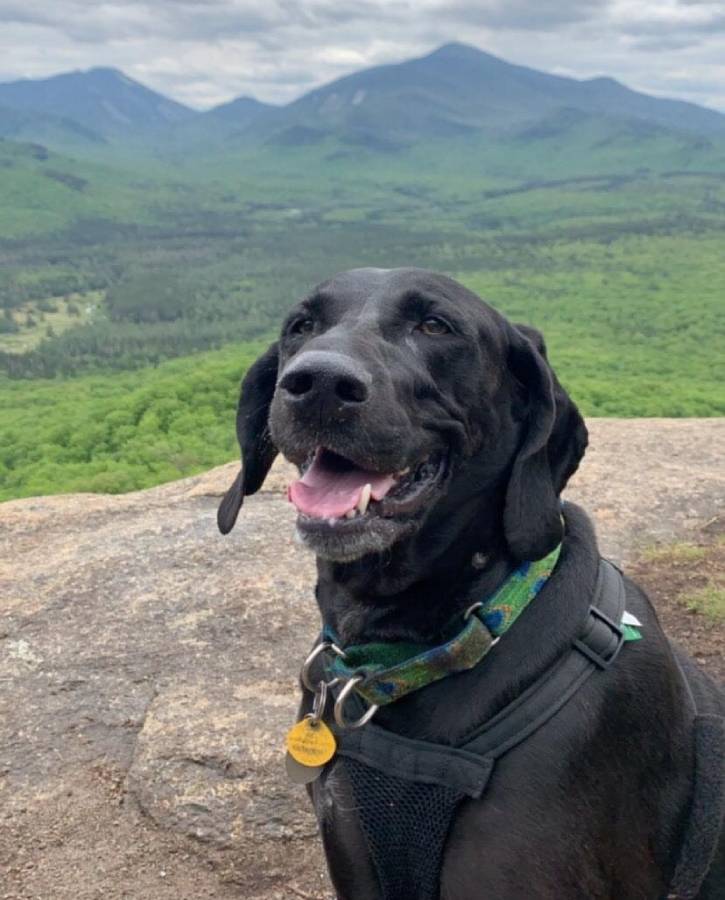 Maple Is the Happiest Little Hiker!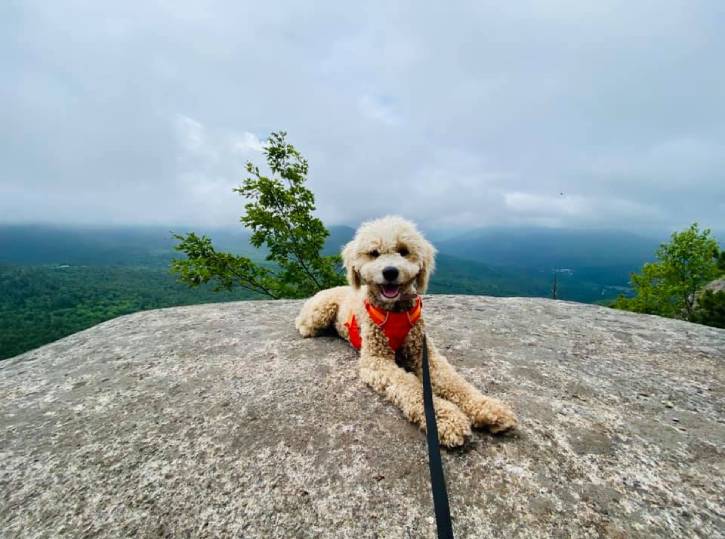 Casey and Cooper Loved Their First Hike!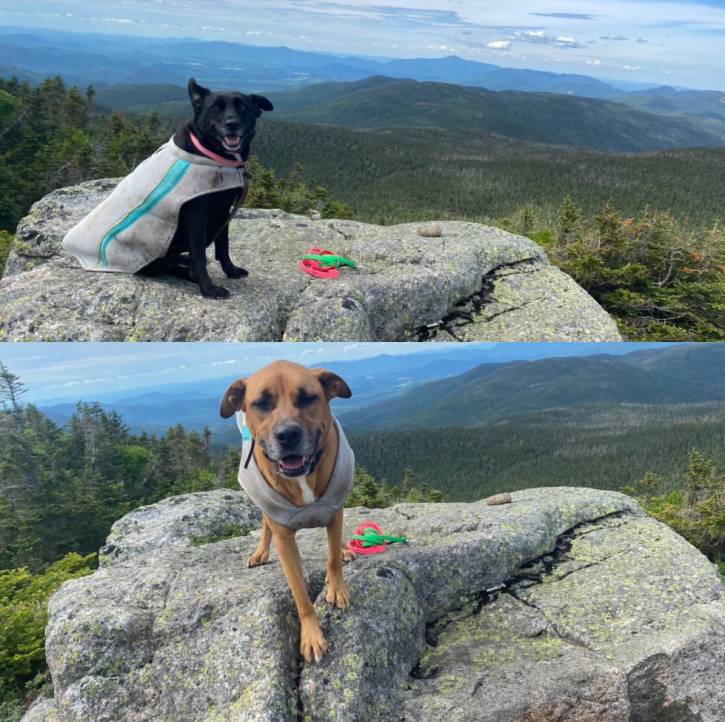 Leo Hiked His 9th High Peak!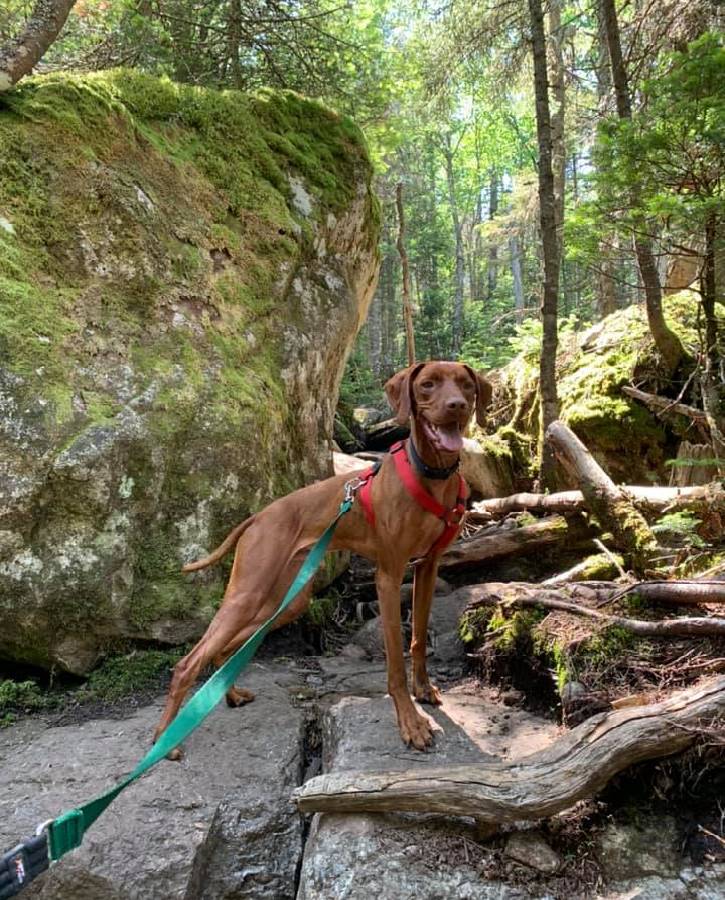 Addie Was Well Prepared For Her Hike Up Algonquin!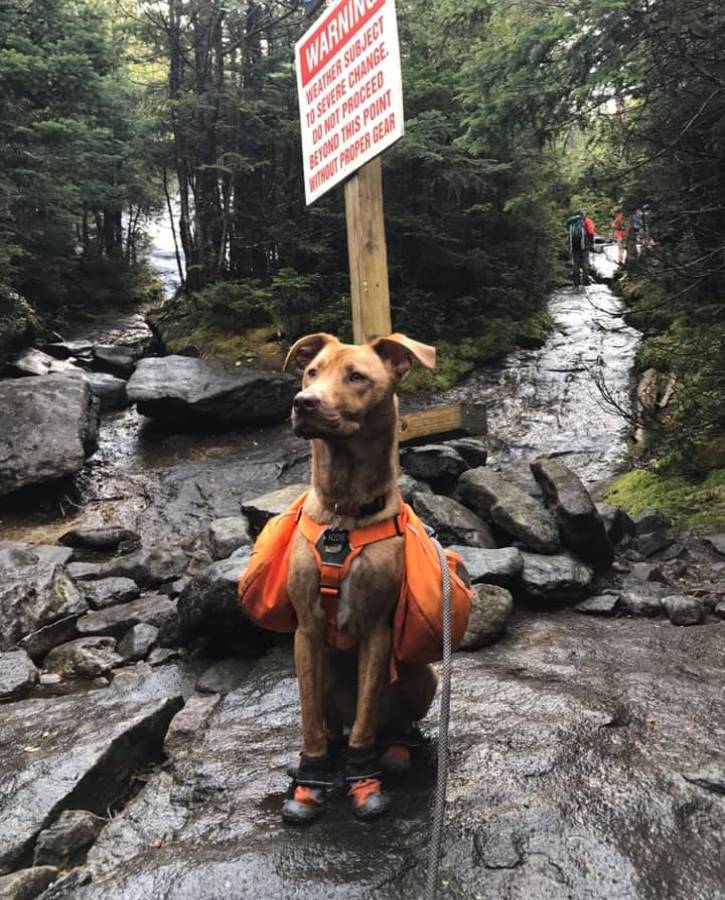 Enzo Had A Great Hike Up St. Regis Mountain!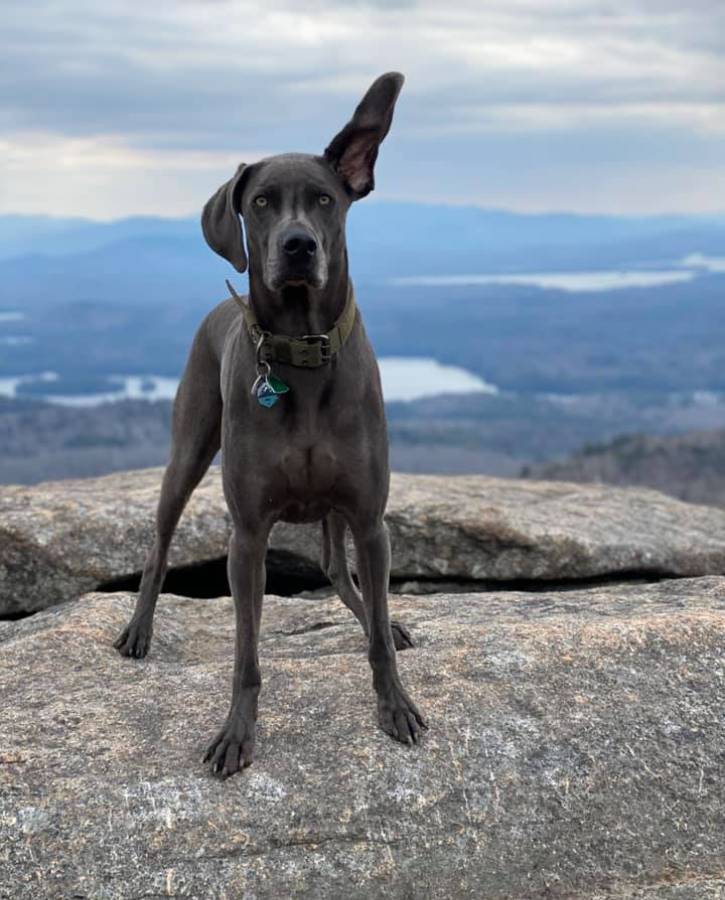 Cooper Loves Hiking in the Mountains!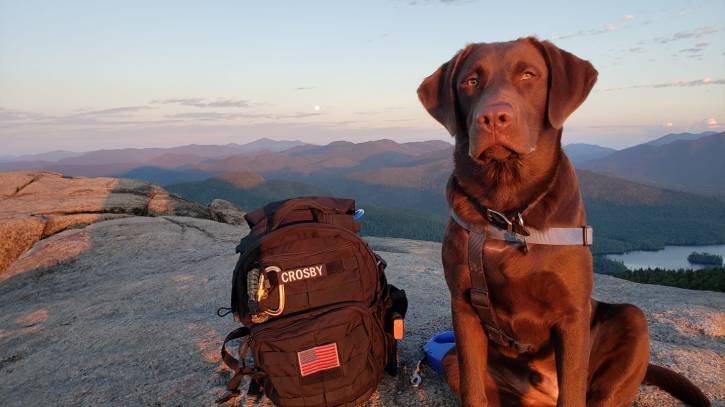 Maple's First Mountain!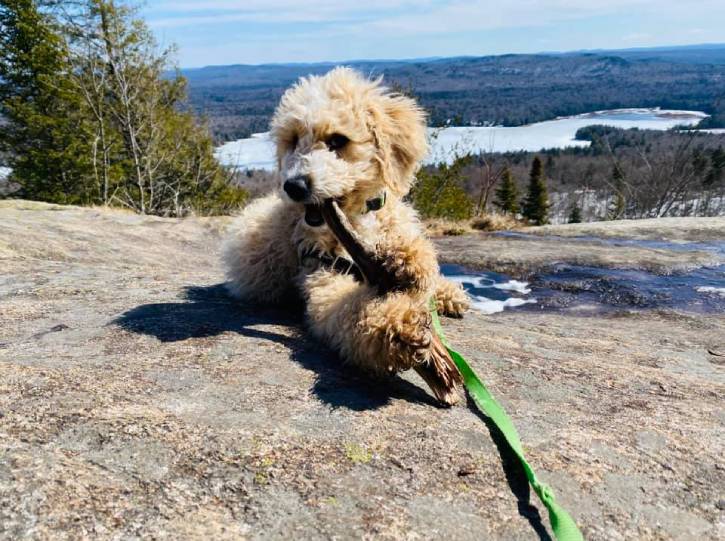 Millie and Blue Had a Great Hike to Boreas Ponds!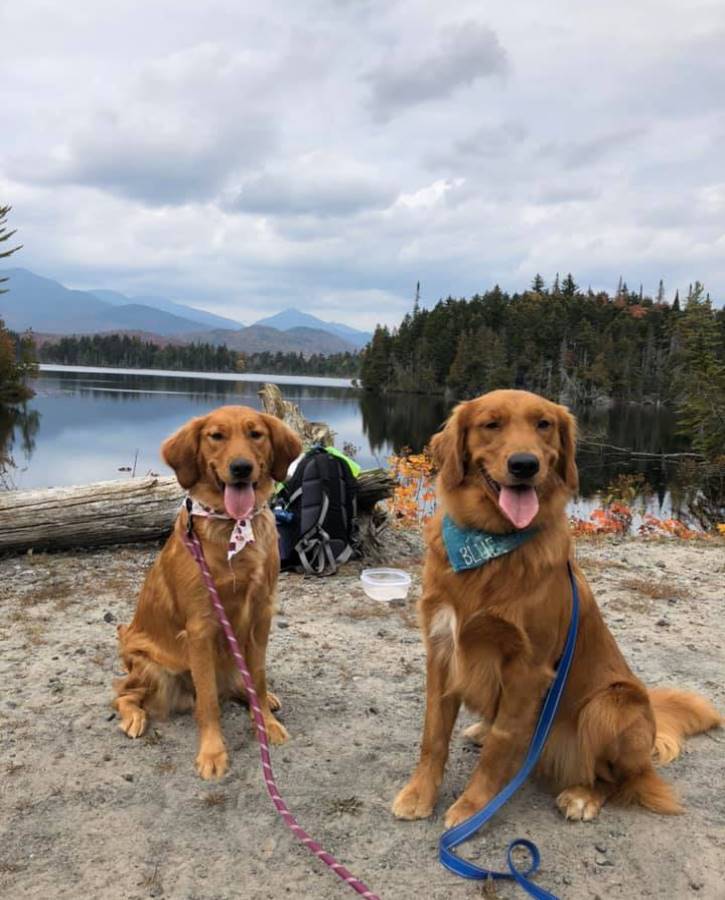 Ranger and Dutch Are Loving Lake George!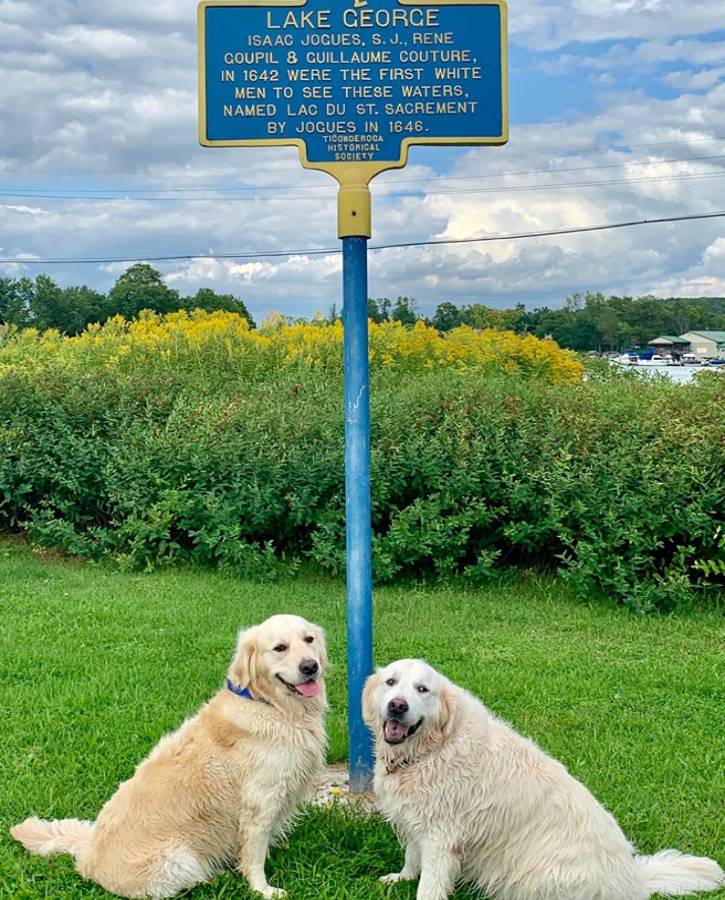 Bentley is the Cutest Captain on the Lake!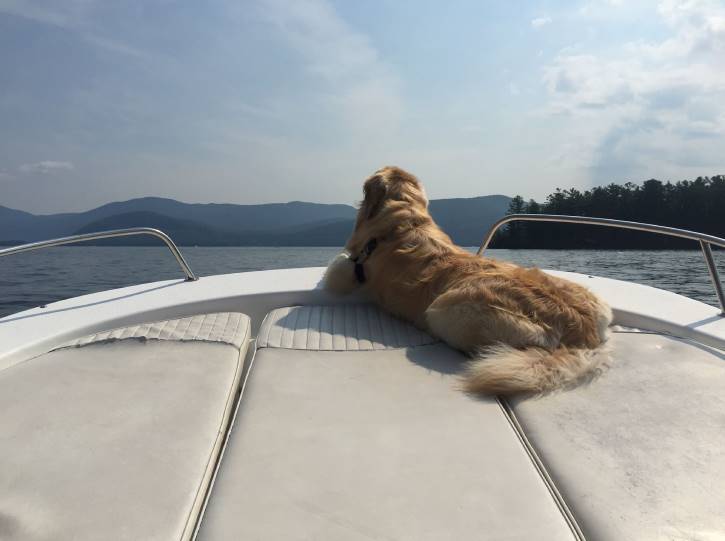 Hiking Buddies Leia and Hans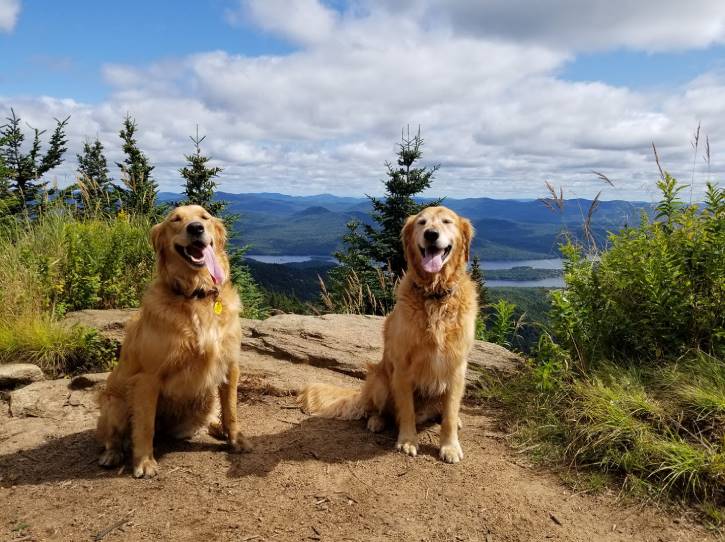 A little snow didn't scare Scout from Goodnow Mtn!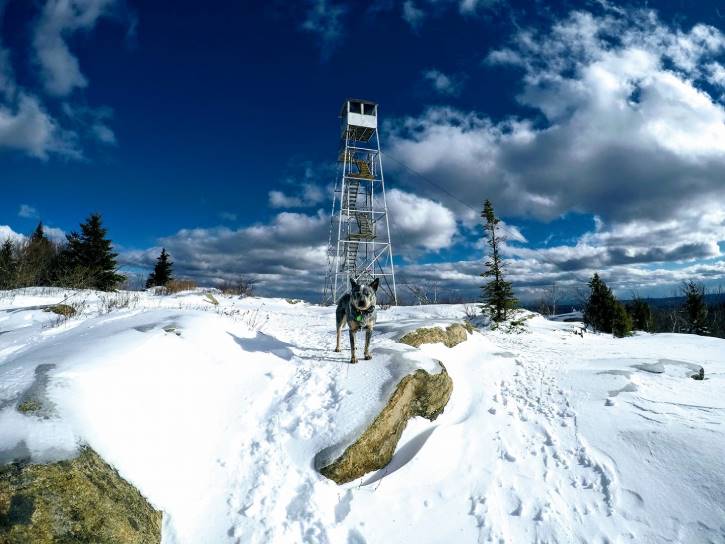 Vladimir Enjoying the View On His First Hike!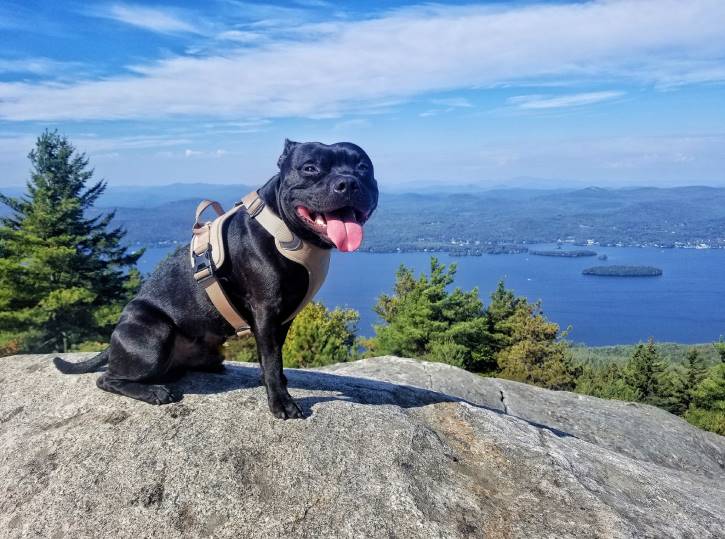 Obie Loves the Great Outdoors!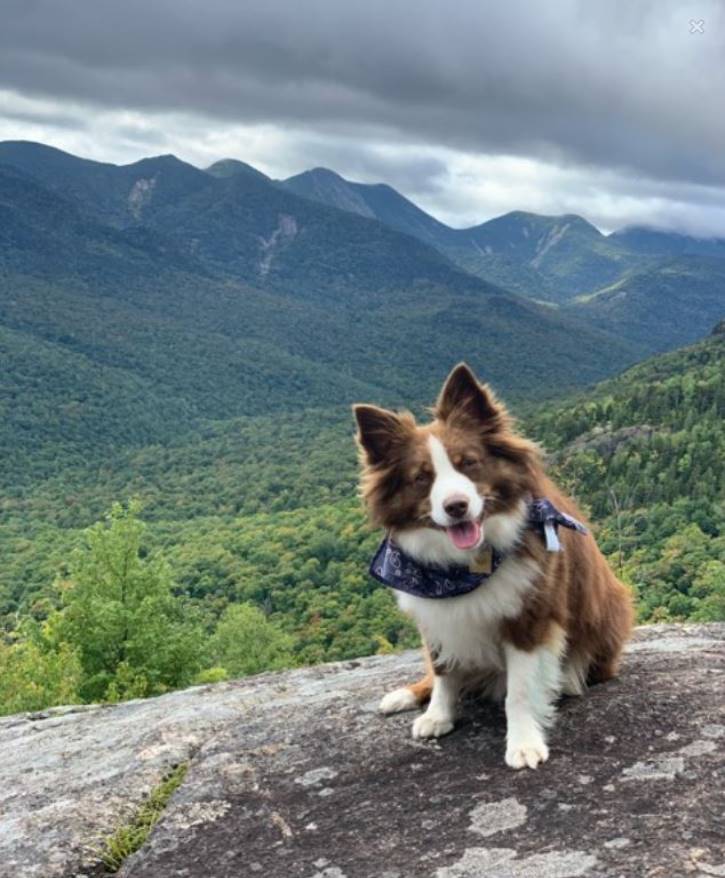 Sophie Is Loving That Fresh Adirondack Air!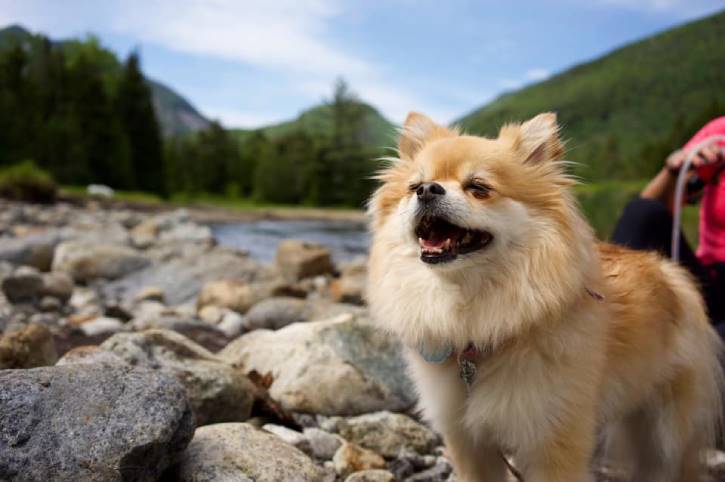 Raven's First Hike!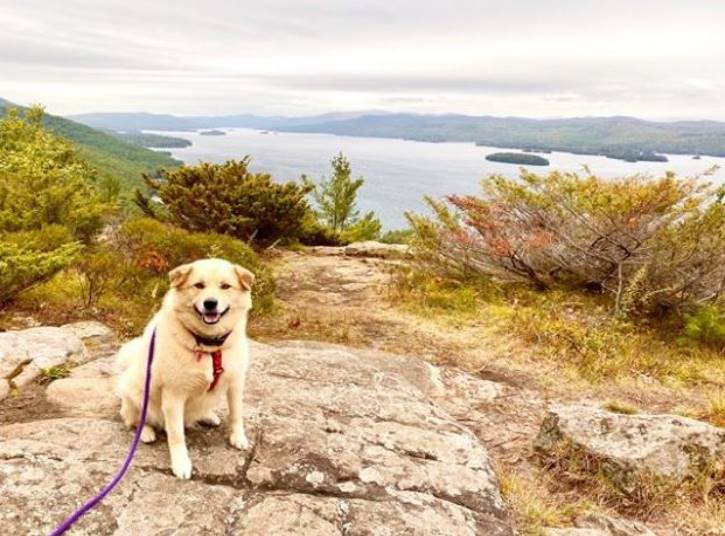 Ampersand Mountain Was No Match For Winston!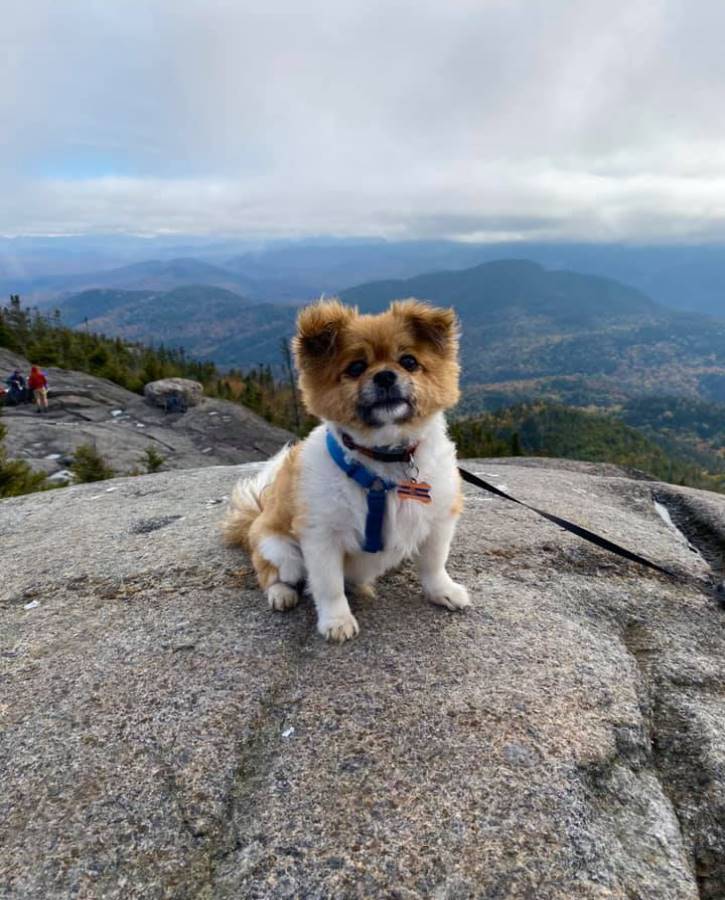 Dax Enjoyed His Visit to Boreas Pond!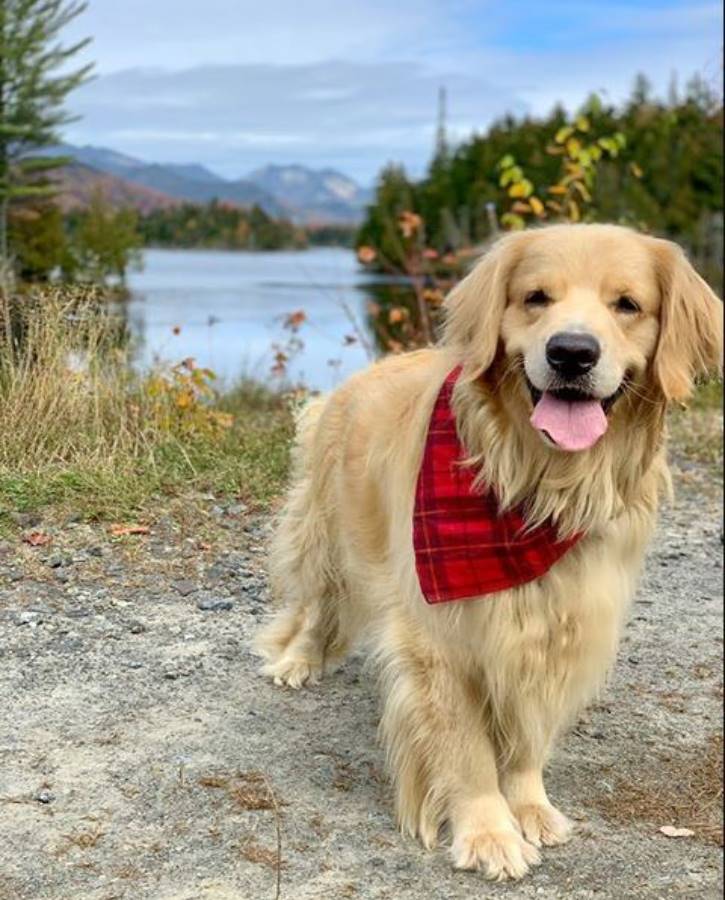 Red Says Goodbye to the Ducks Before They Go South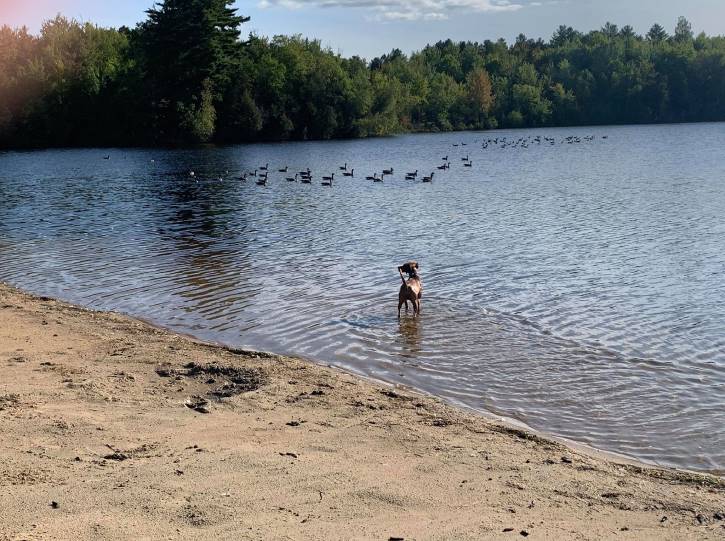 Bailey Soaking Up the Sun Atop Sleeping Beauty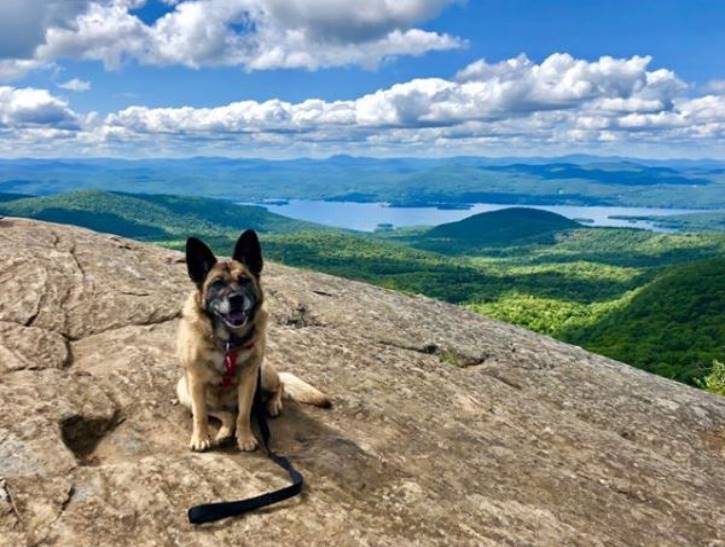 Luca Relaxing At The Top of Cascade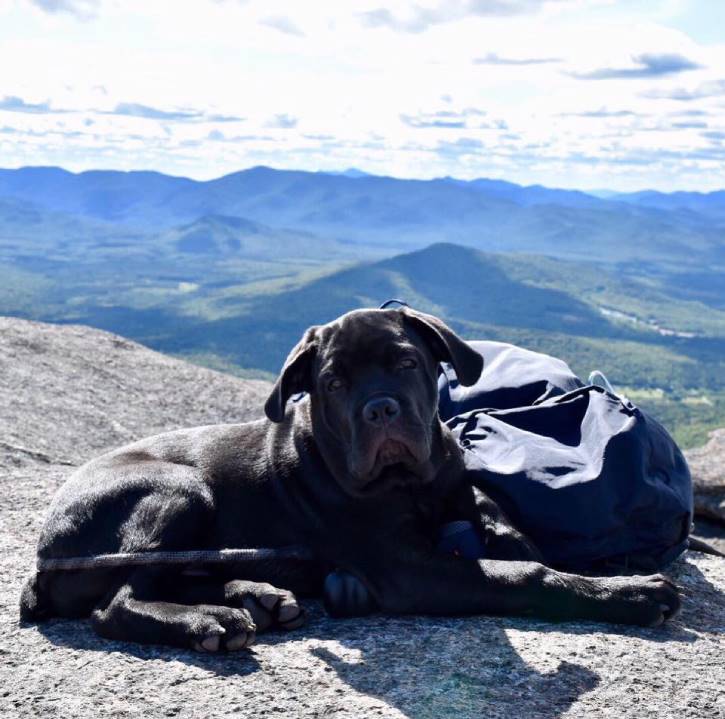 Finley Proudly Hiked Poke-O-Moonshine!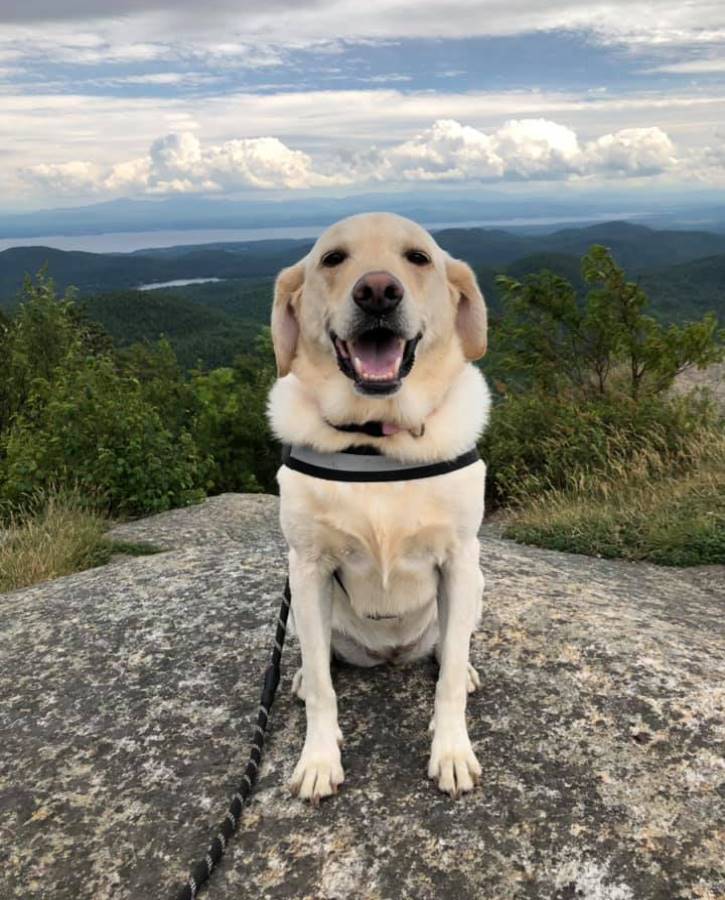 Kali Enjoying the View from Algonquin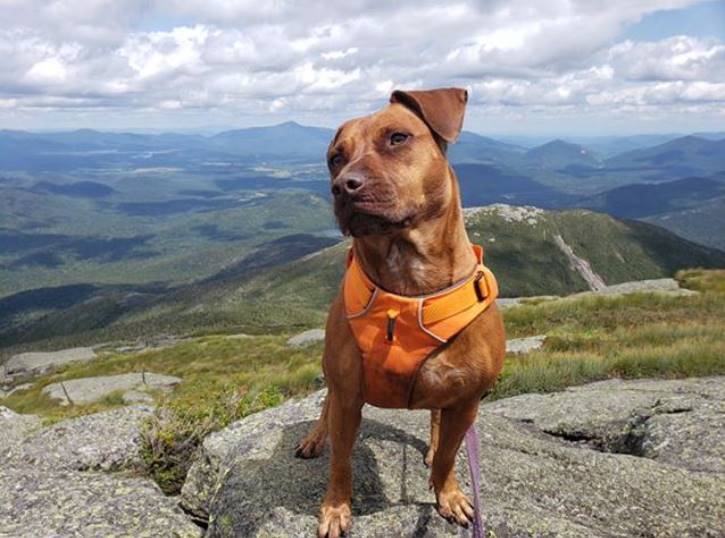 Tucker Enjoying the View at 7th Lake Boat Launch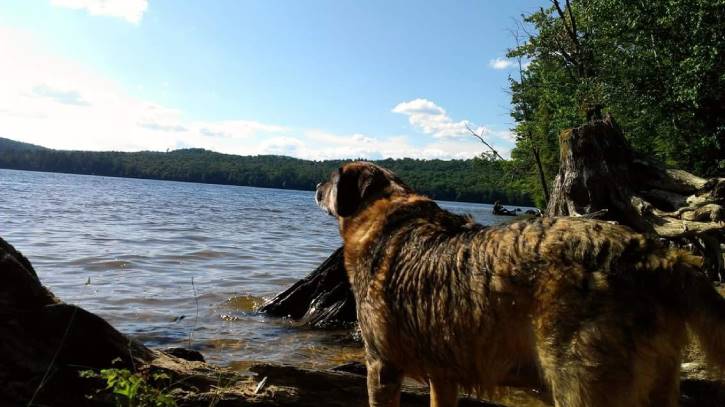 Louie Loving the Great Sacandaga Lake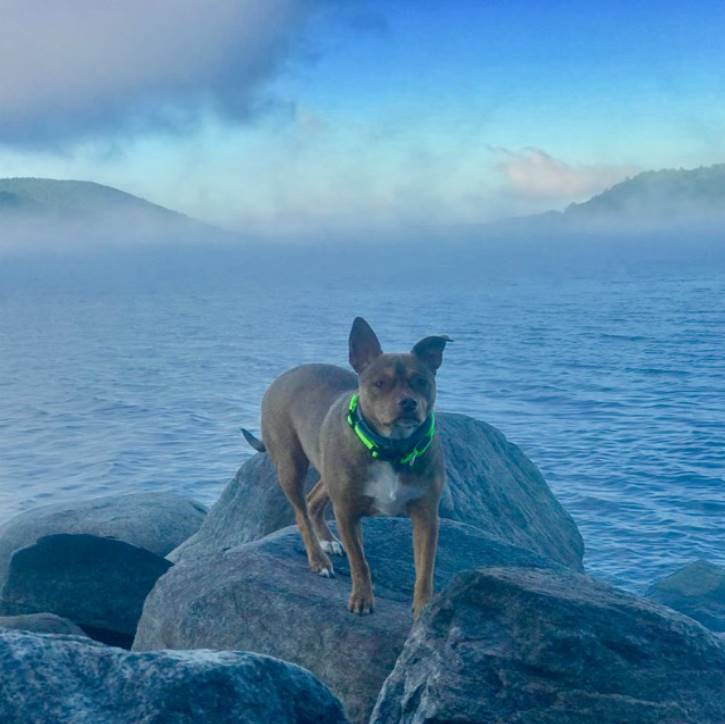 Adi Conquered Loon Lake Mountain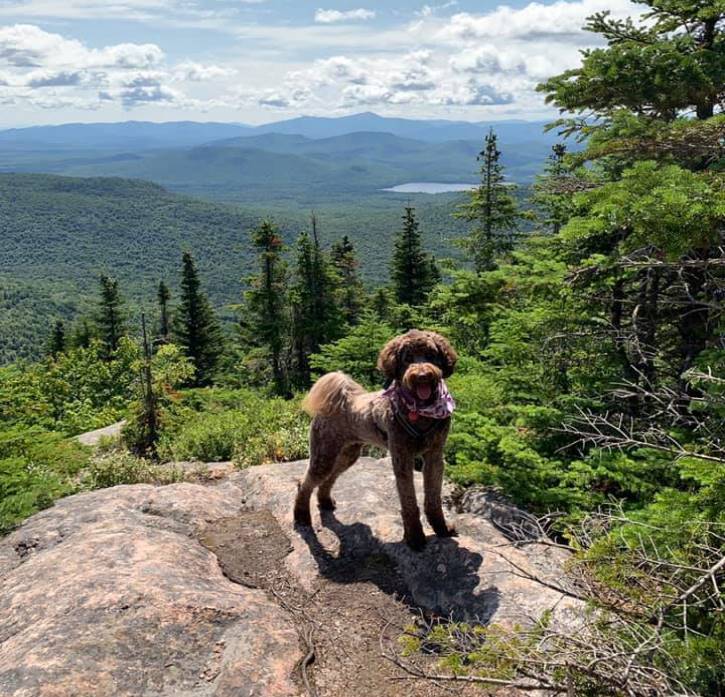 Lesi Celebrating Her Birthday Atop Whiteface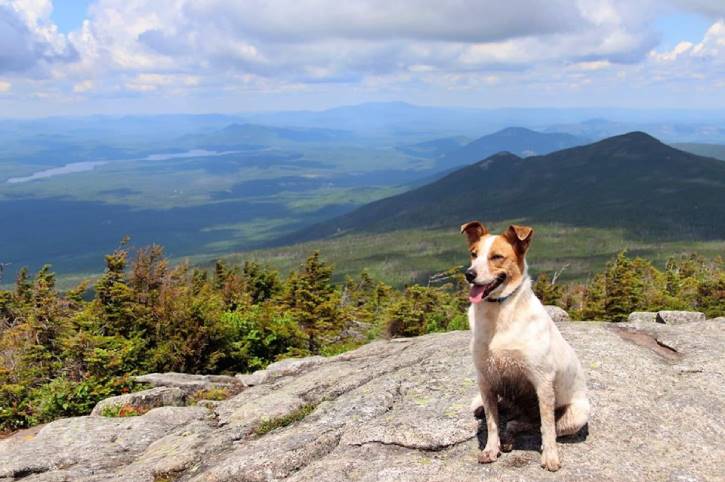 The Whole Squad Atop Silver Lake Mountain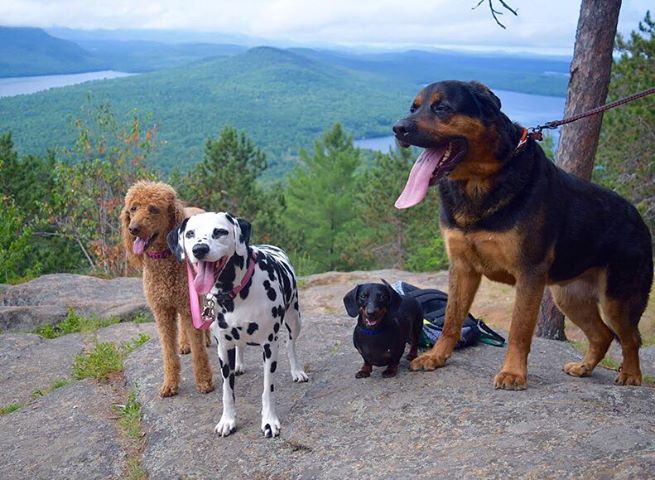 Pancake Enjoying Pitchoff Mountain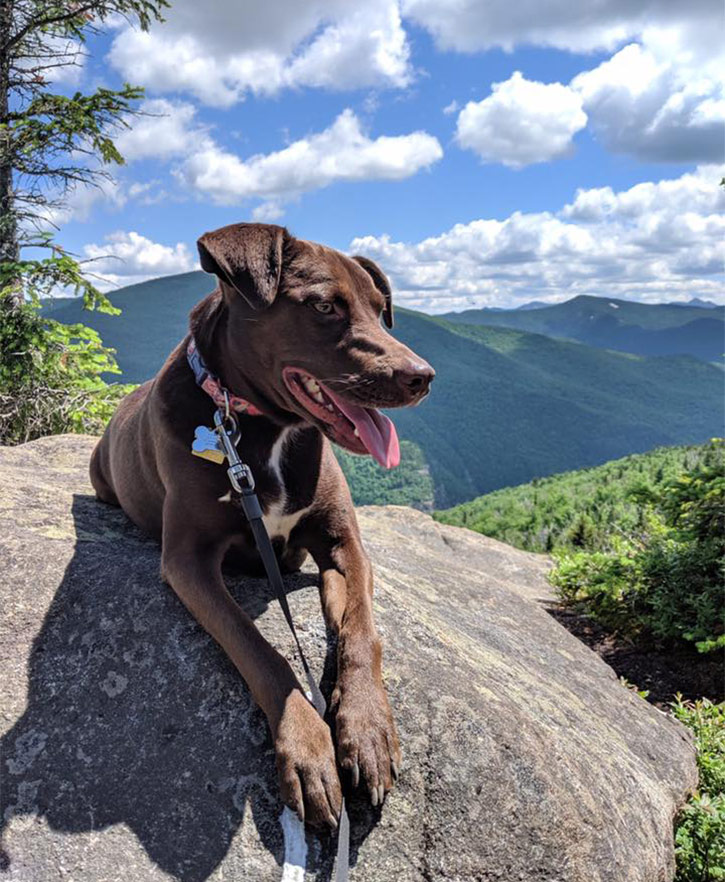 Chip Has Great Form!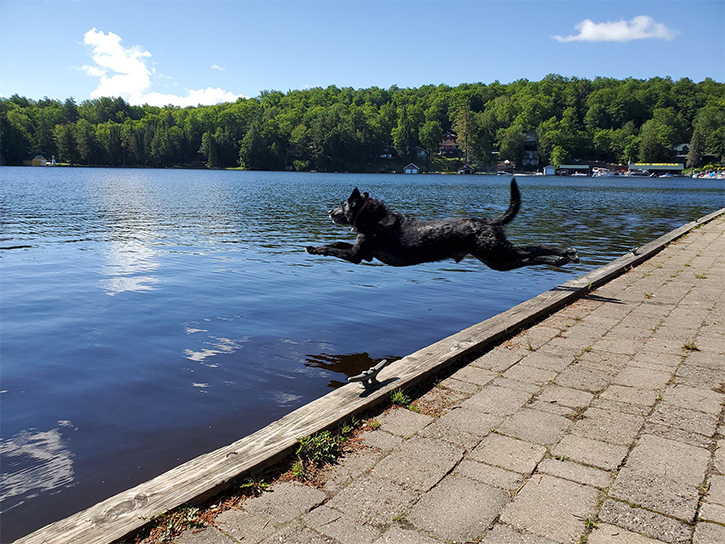 Boo Taking in the View at Heaven Hill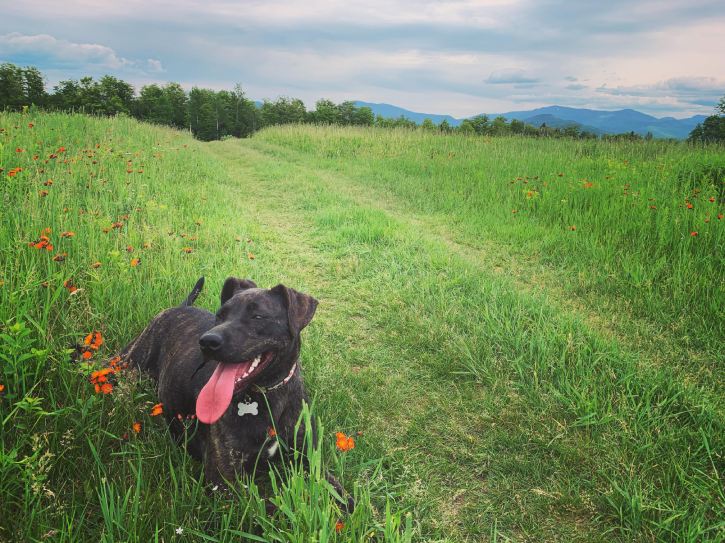 Merle Stopped For A Photo Op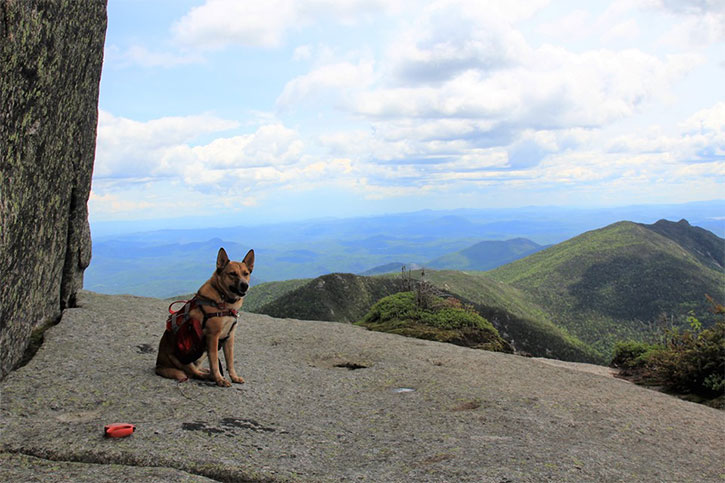 Moose Loves Forked Lake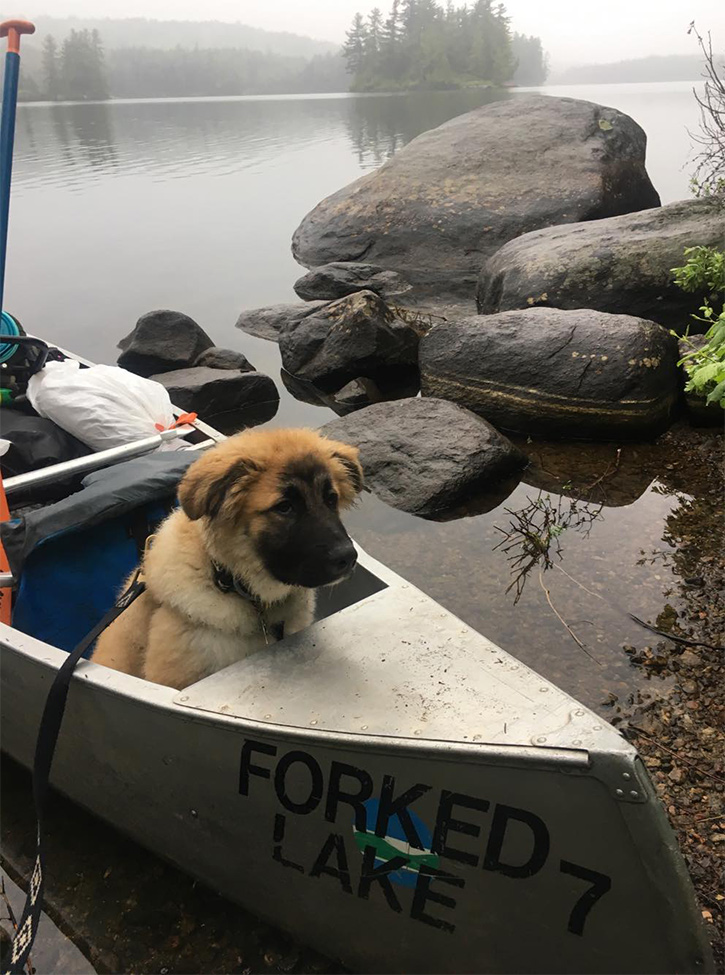 Winston The Kayak Companion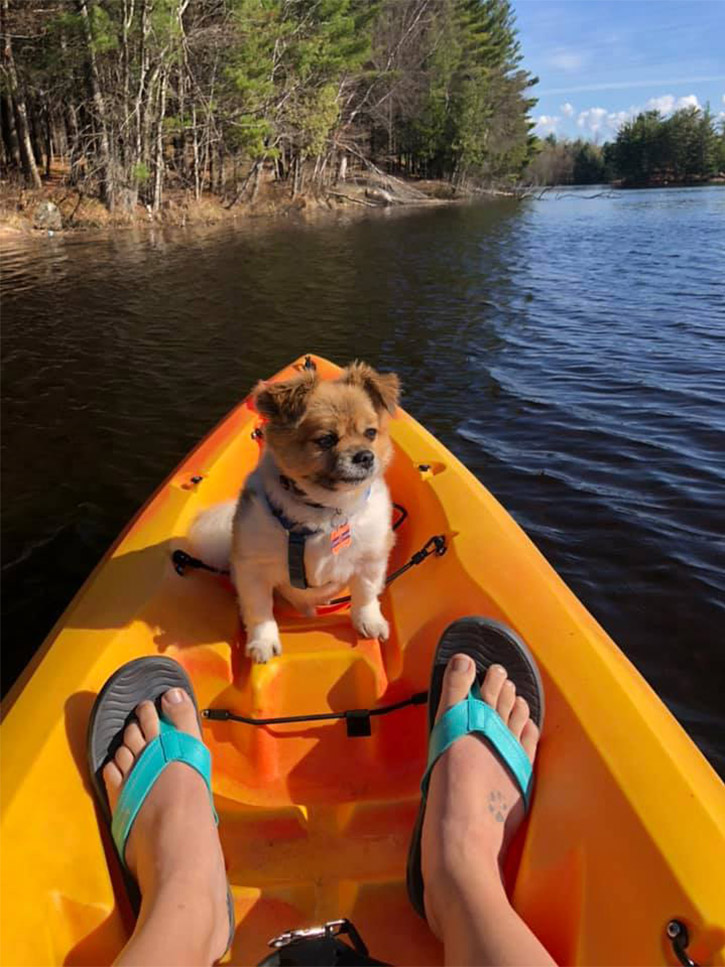 Maddie Crusing on Rainbow Lake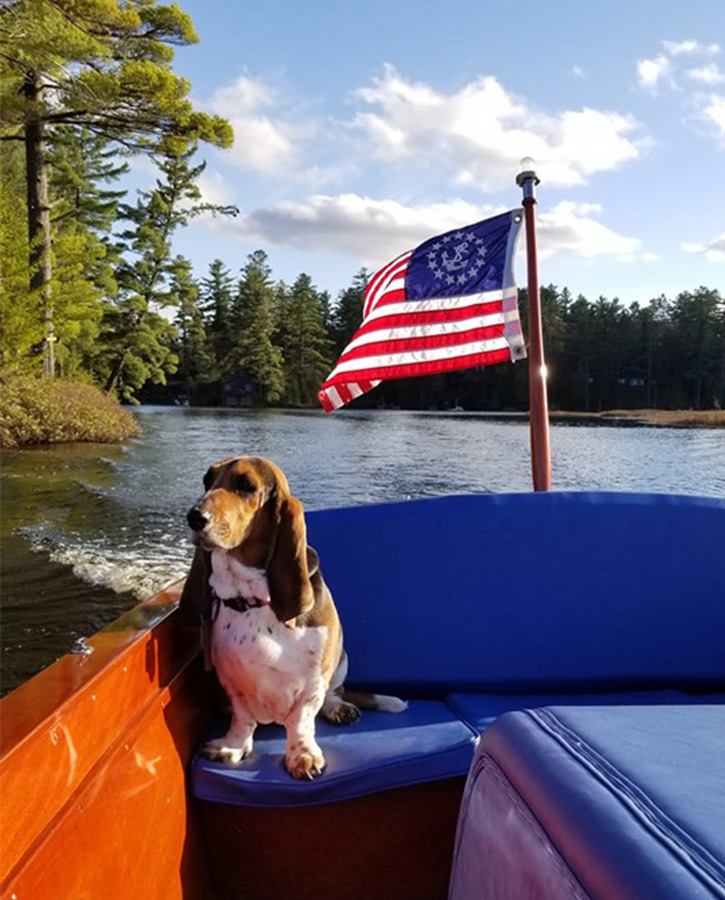 Sophie Conquered Hadley Mountain
Bandit Carries His Own Hiking Supplies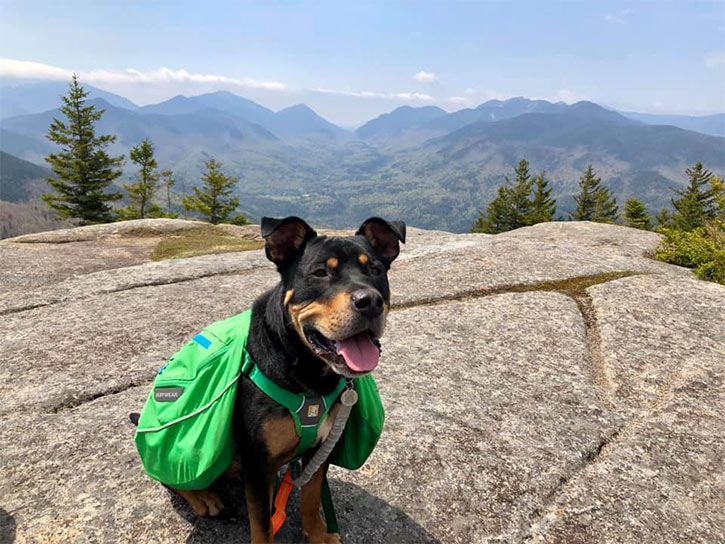 Bella Atop Cascade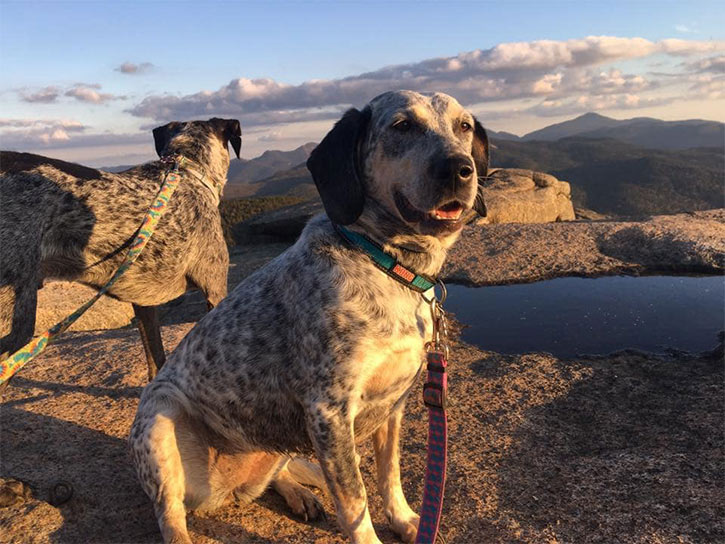 Tupper Enjoying A Paddle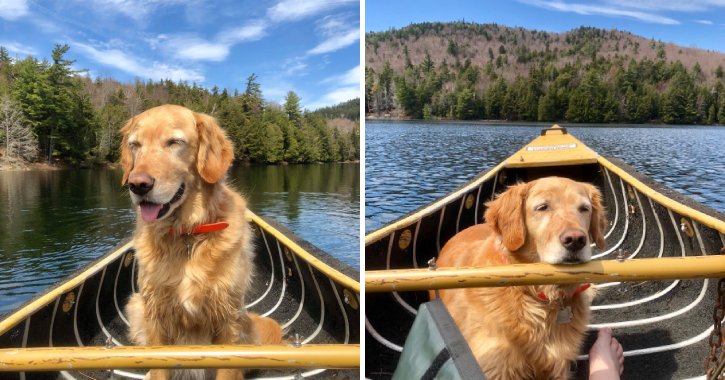 Mickey Loves Great Sacandaga Lake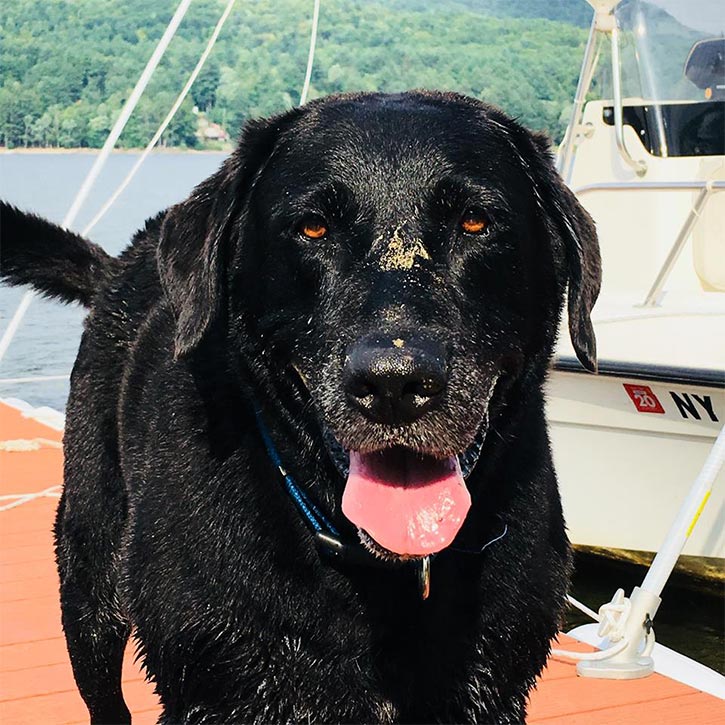 Jethro & Saranac Playing In The Snow
Jack Dressed Appropriately For Winter Fun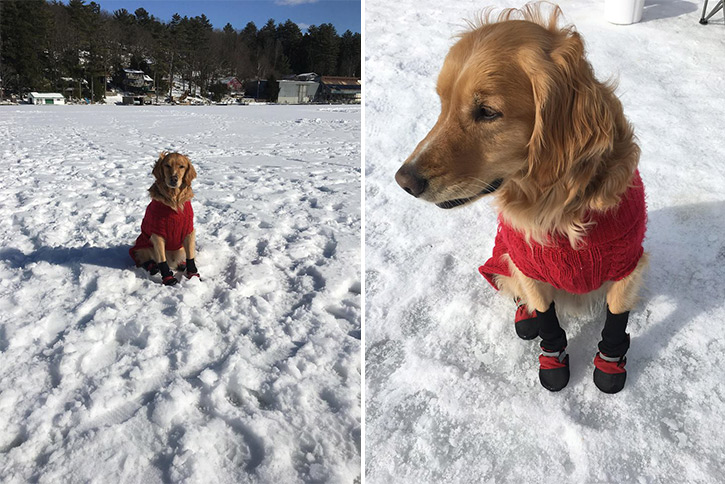 Vigor Romping Around In The Snow
Cole In The Great Outdoors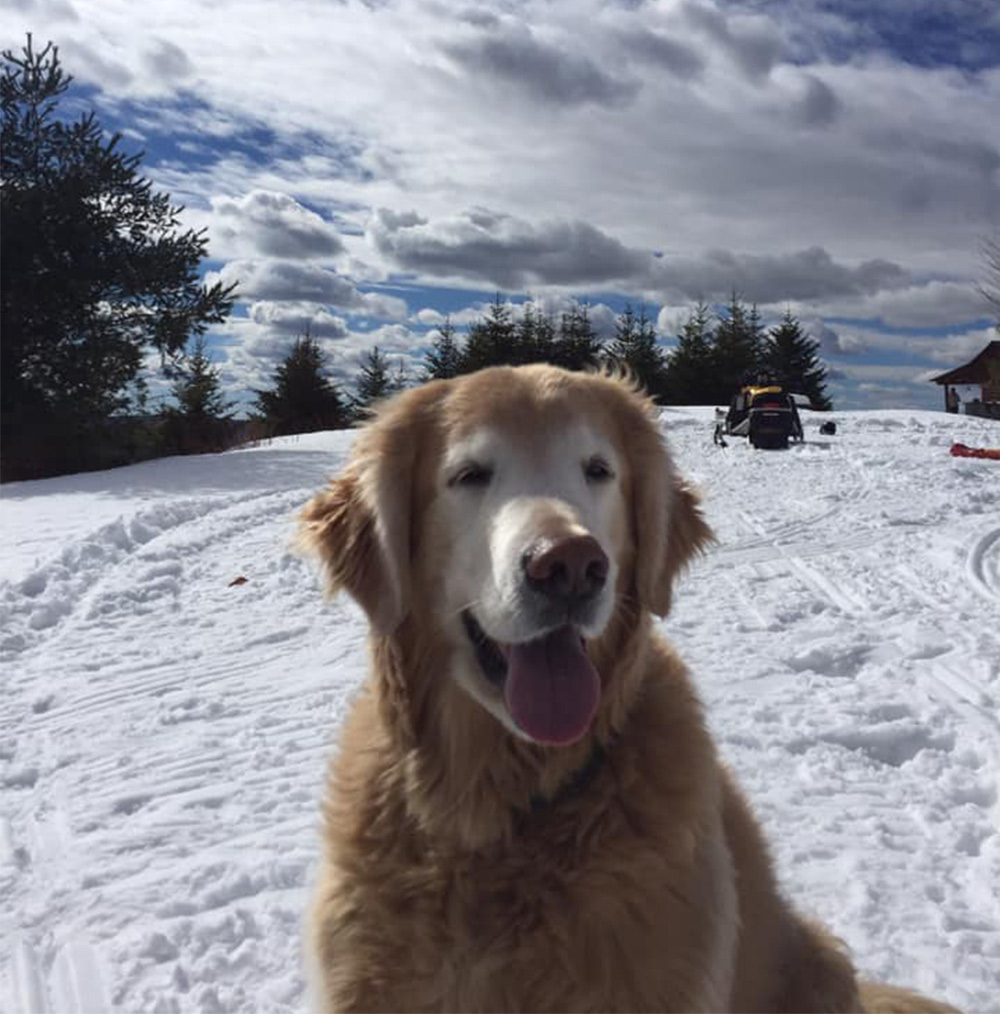 Harper Loves The Snow!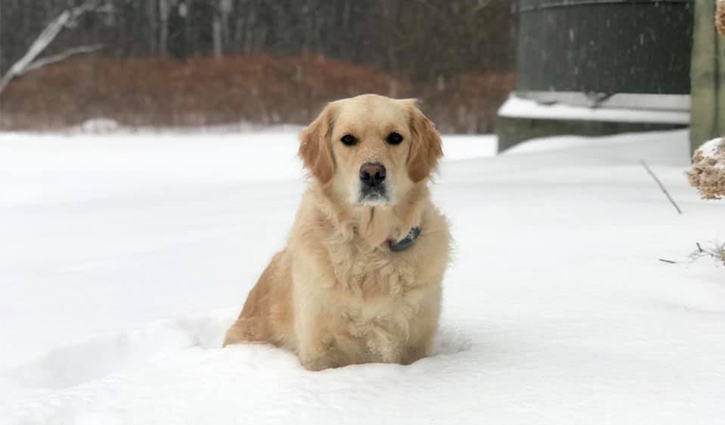 Daphne, Clover, Fergus & Seamus On The Trail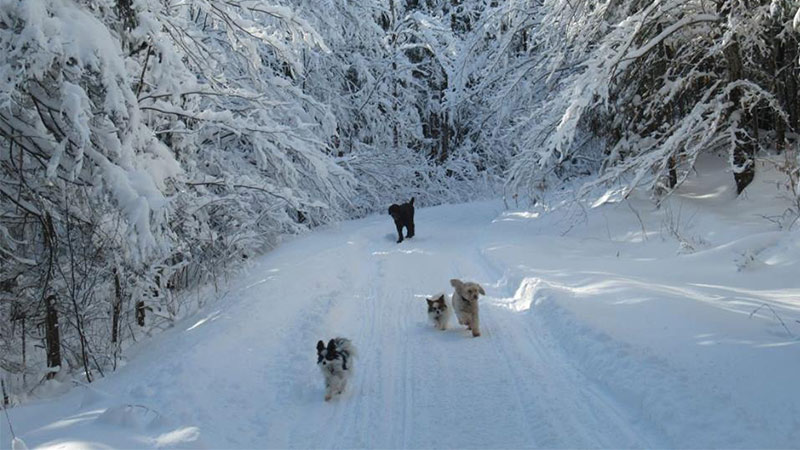 Zoe Enjoying Winter In Lake Placid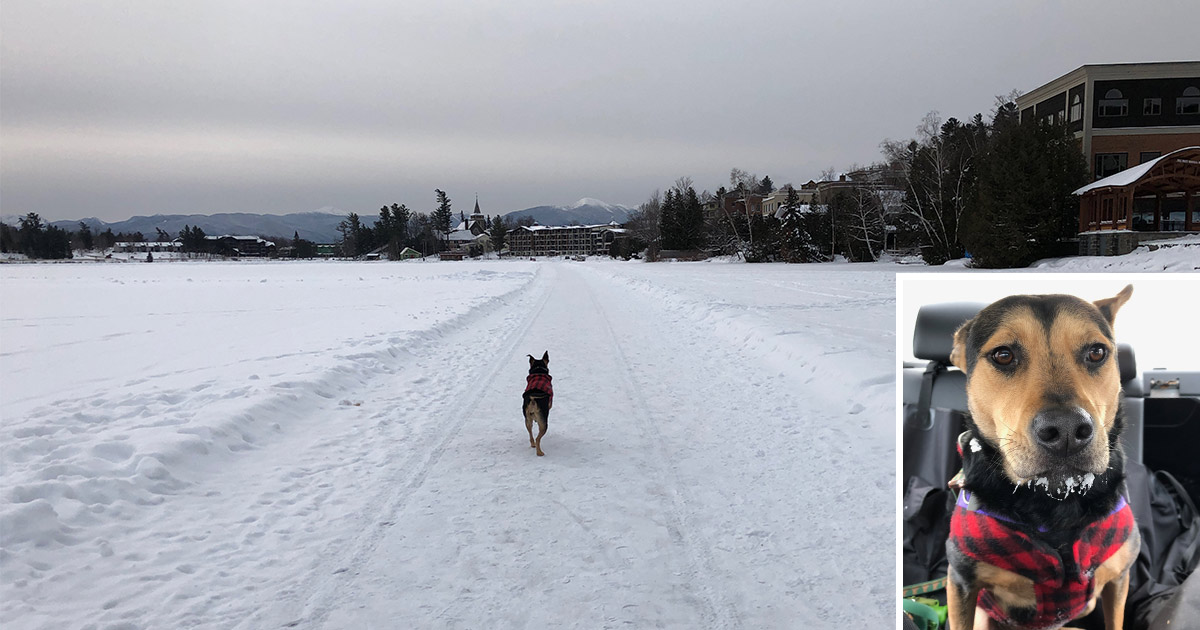 Winston Hiking The Lock & Dam Trail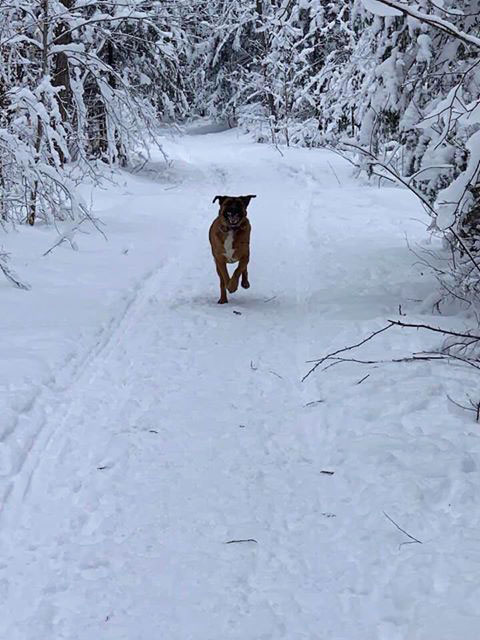 Brody at the Kane Mountain Cabin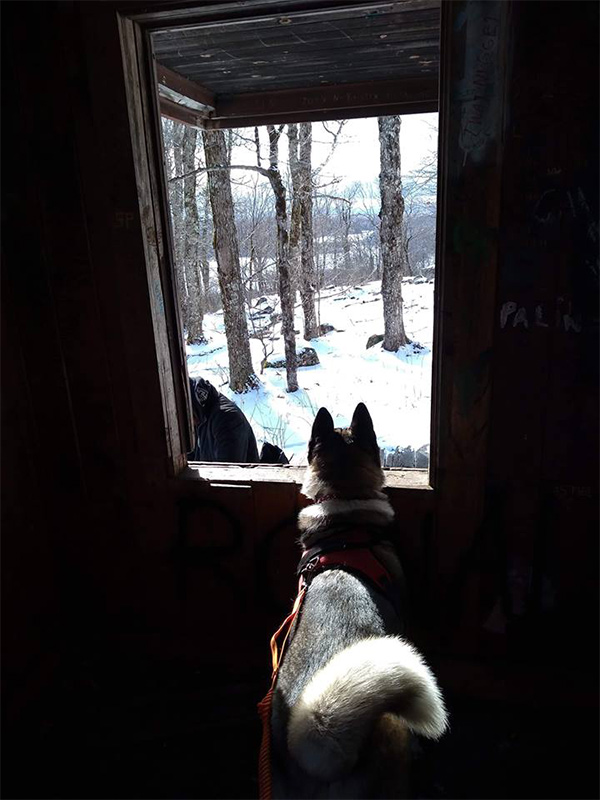 Addie Rondack at Daikers on Fourth Lake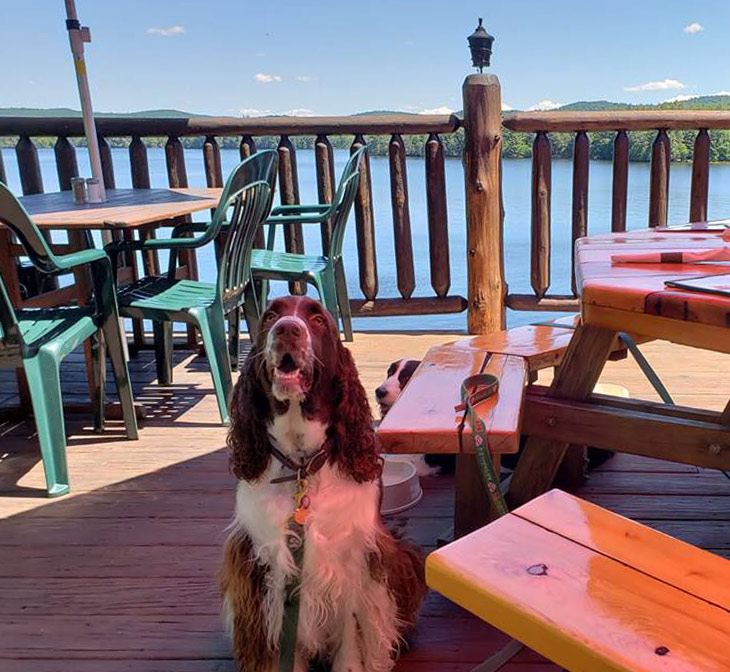 Dixie Enjoying The View From Giant Mountain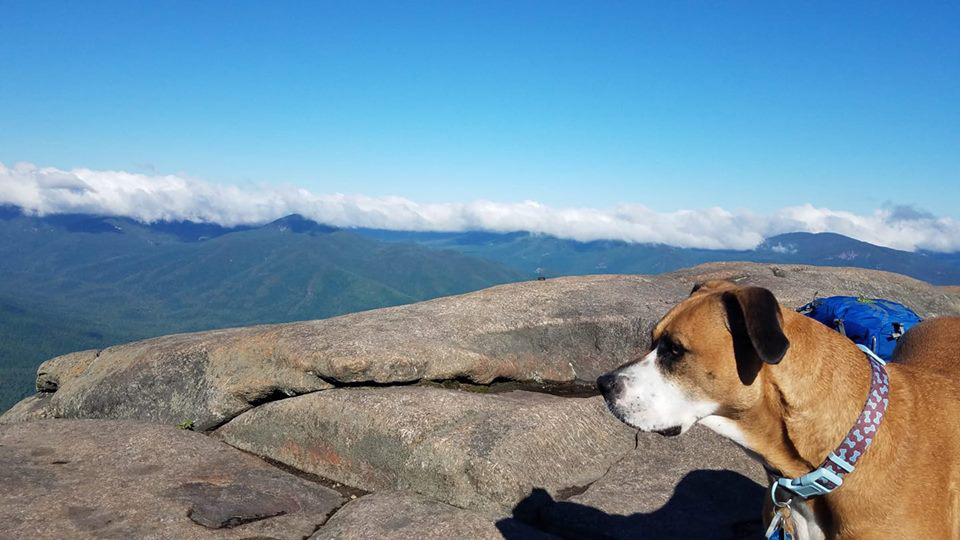 Finley & Seneca Atop Goodman Mountain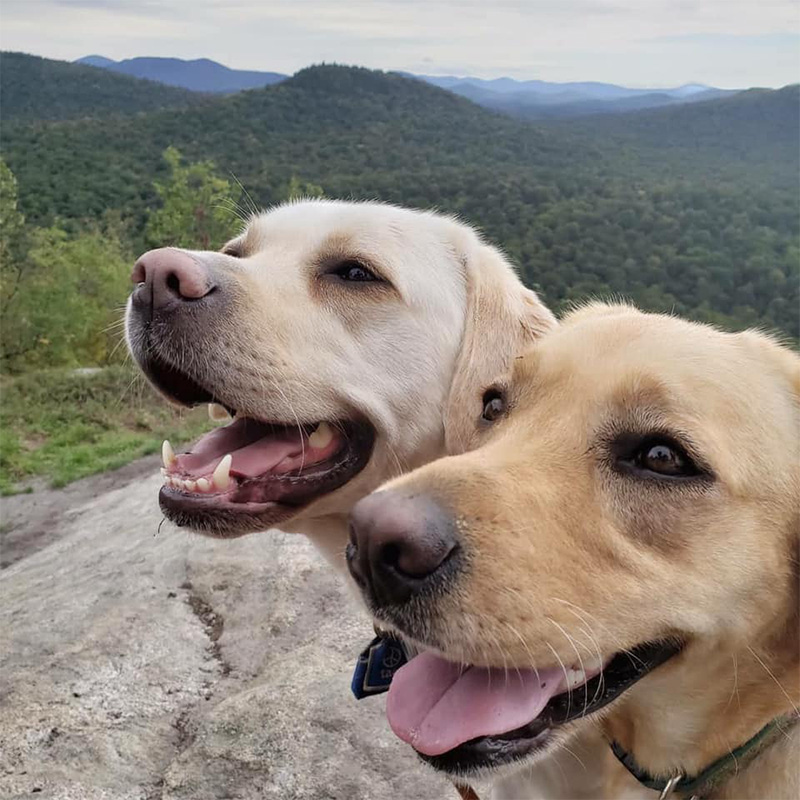 River's First Hike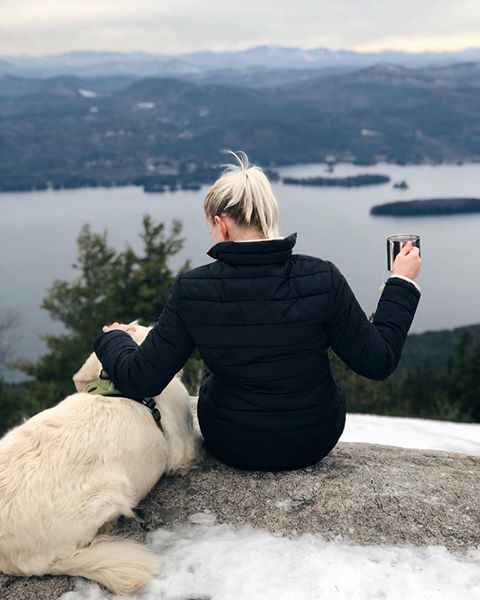 Lily Admiring The View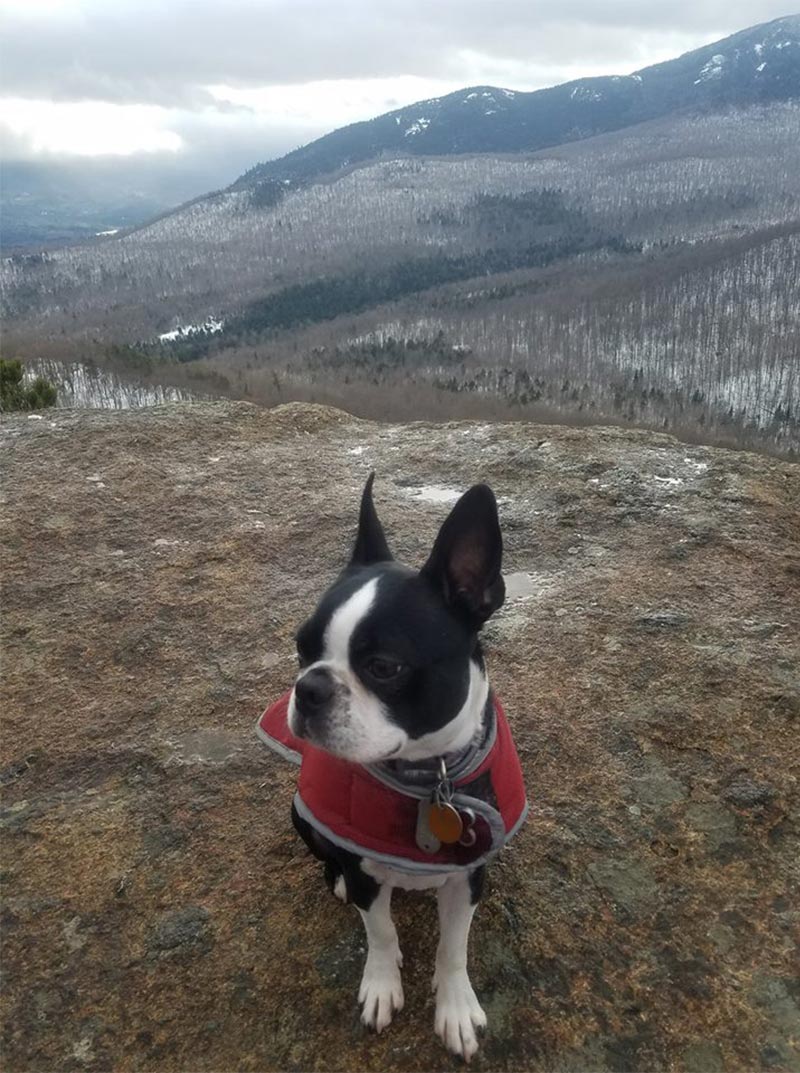 Merle Crossing A Treadway Mountain Trail Bridge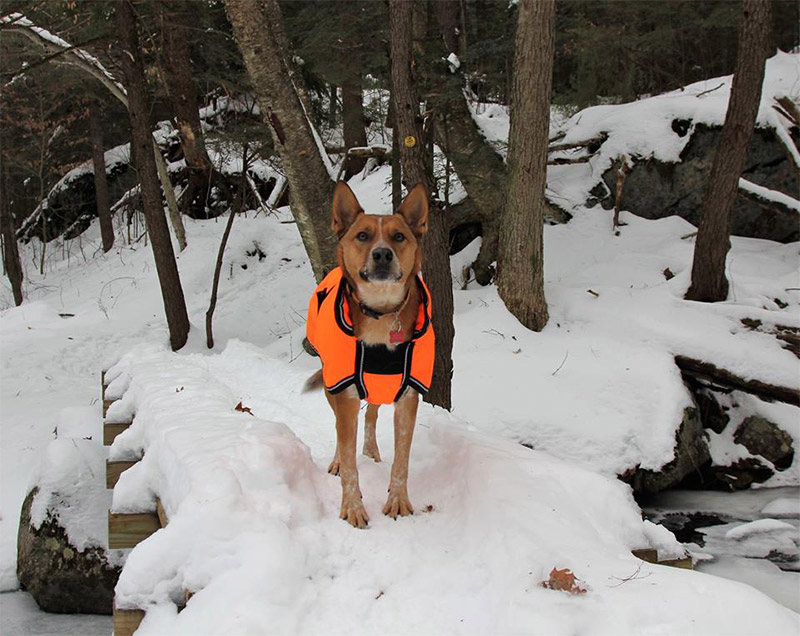 Murphy the Snow-Lover on Blue Mountain Lake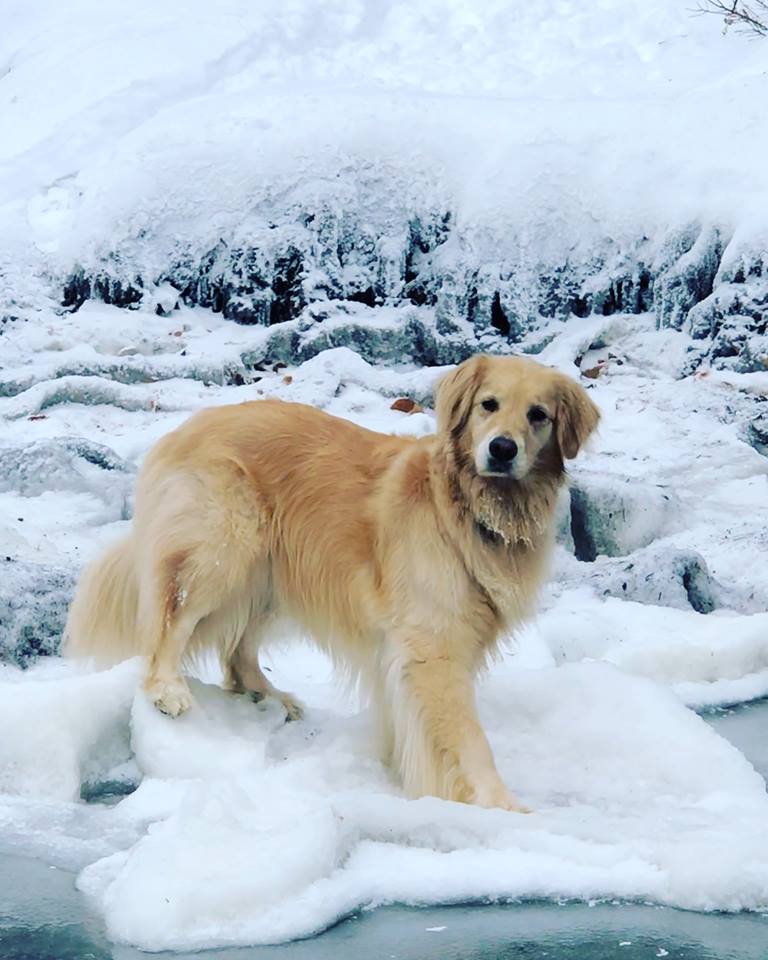 Nickie at the top of Sleeping Beauty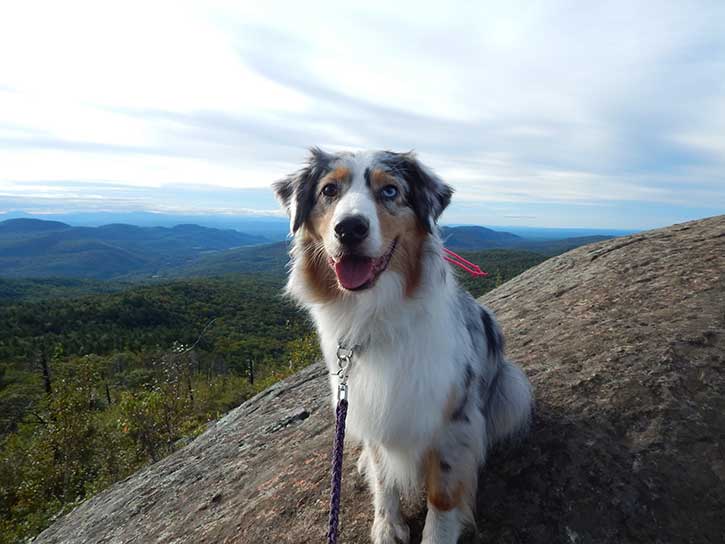 Mavic out for a fall hike on Peaked Mountain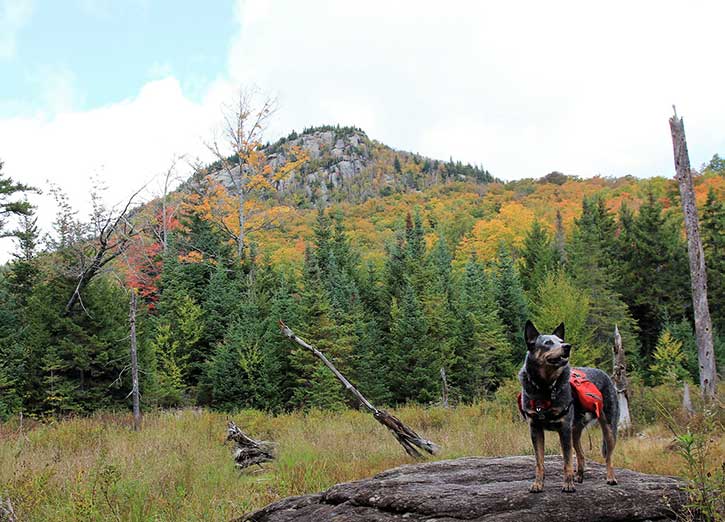 Brando Camping on the Sacandaga River
Eliot at Cedar Cove, Blue Mountain Lake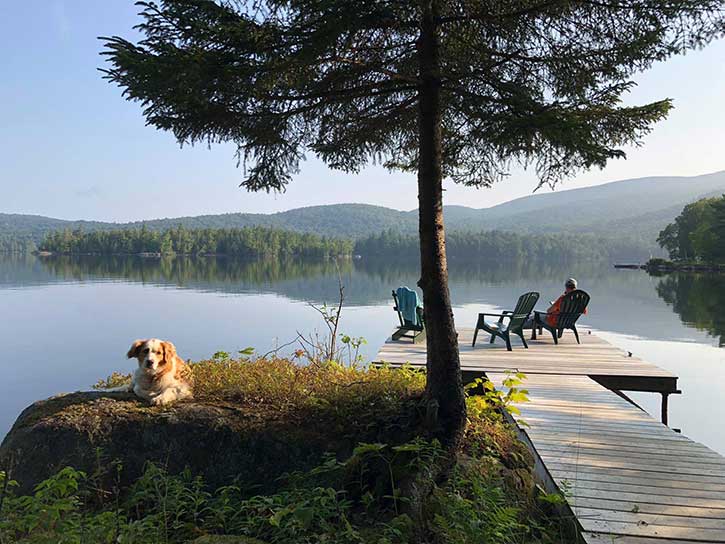 Rusty at Raquette Lake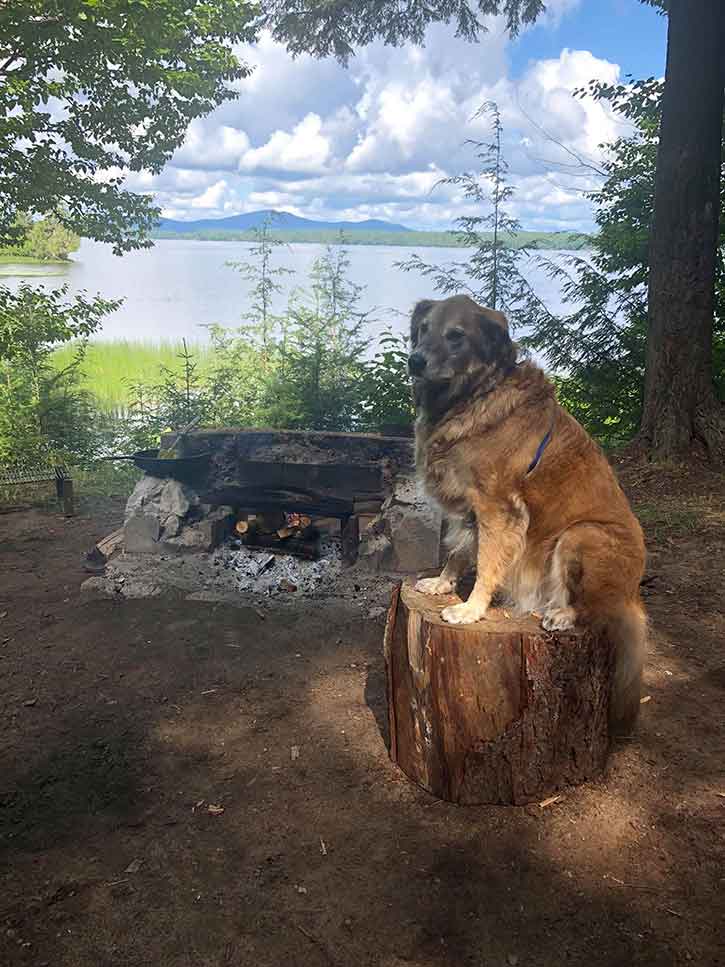 Teak's first visit to 6th Lake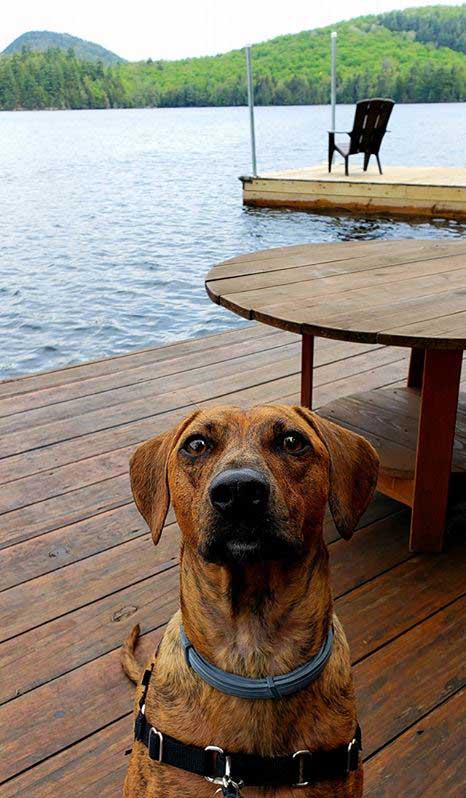 Shiloh at the top of Thomas Mountain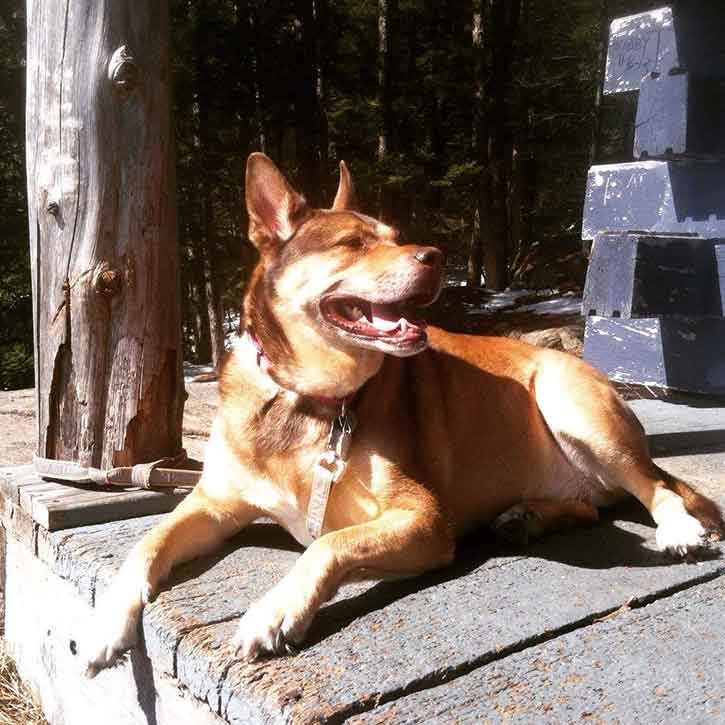 Moose on the ice in the Adirondacks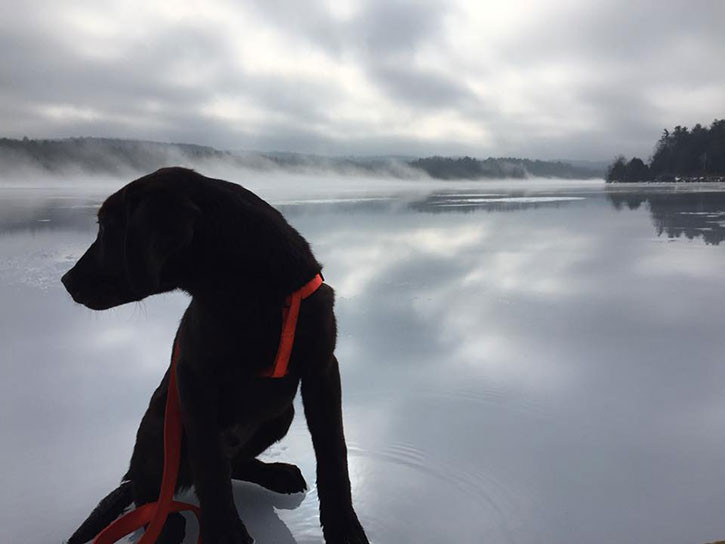 Merle & Mavic at Kane Mountain fire tower cabin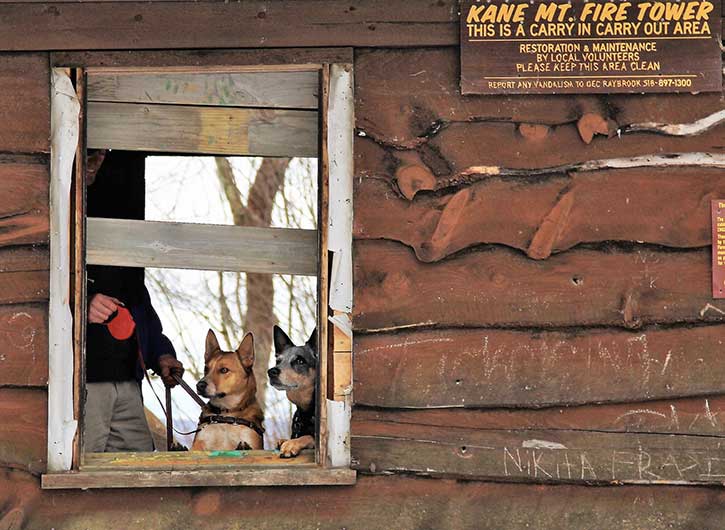 Weston cleaning up the yard in Newcomb
Skadi at Blue Mountain Lake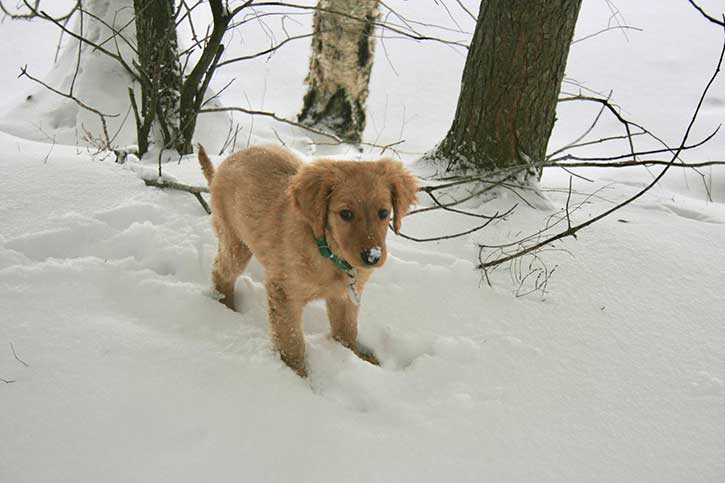 Dutch cooling off on Goose Pond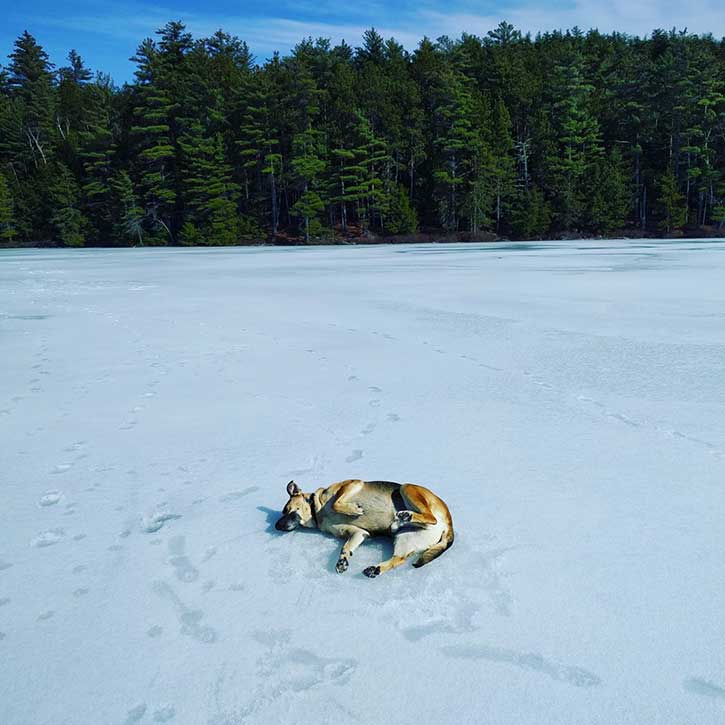 Addie Bee out on Raquette Lake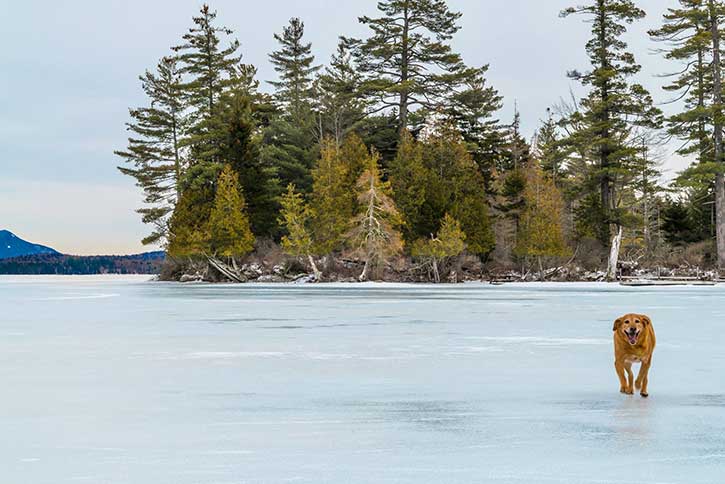 Flexi & Race at the Saranac Lake Winter Carnival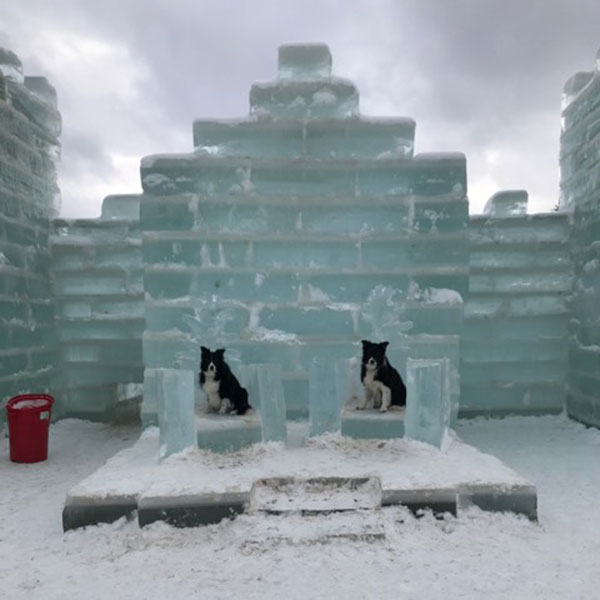 Buckshot out for a snowshoe hike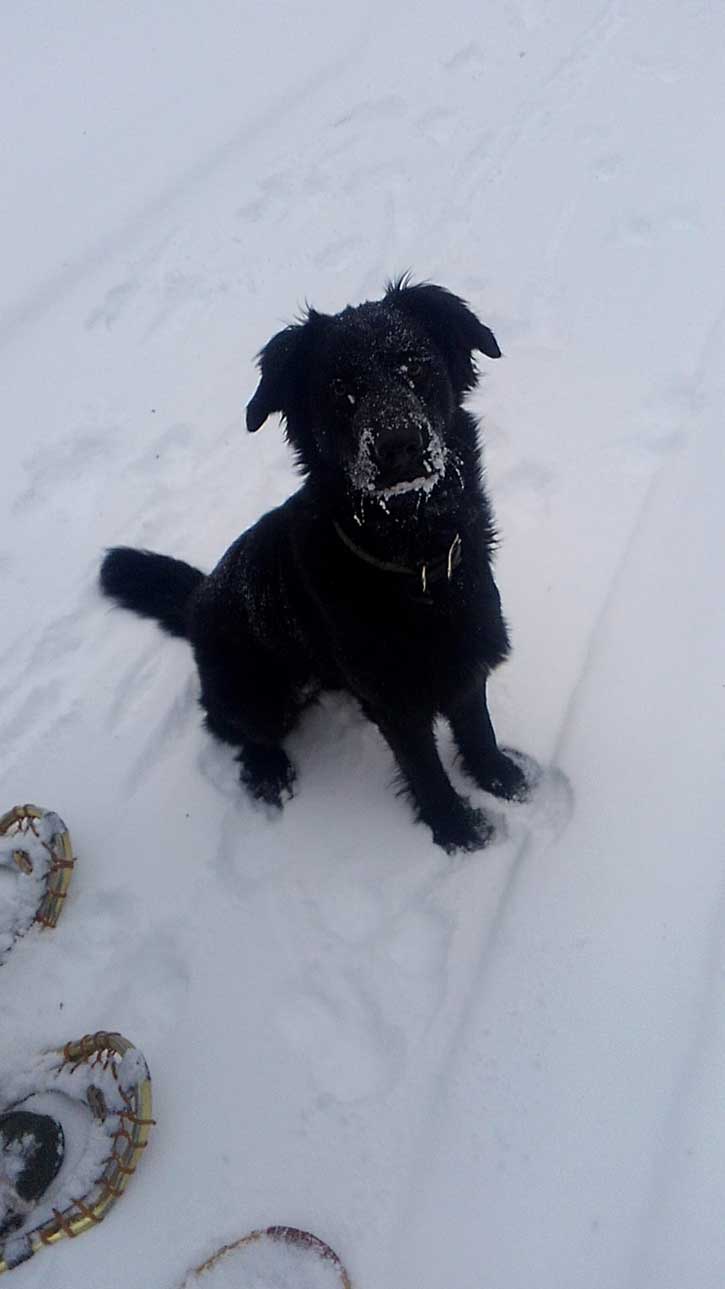 Pete doesn't mind the cold!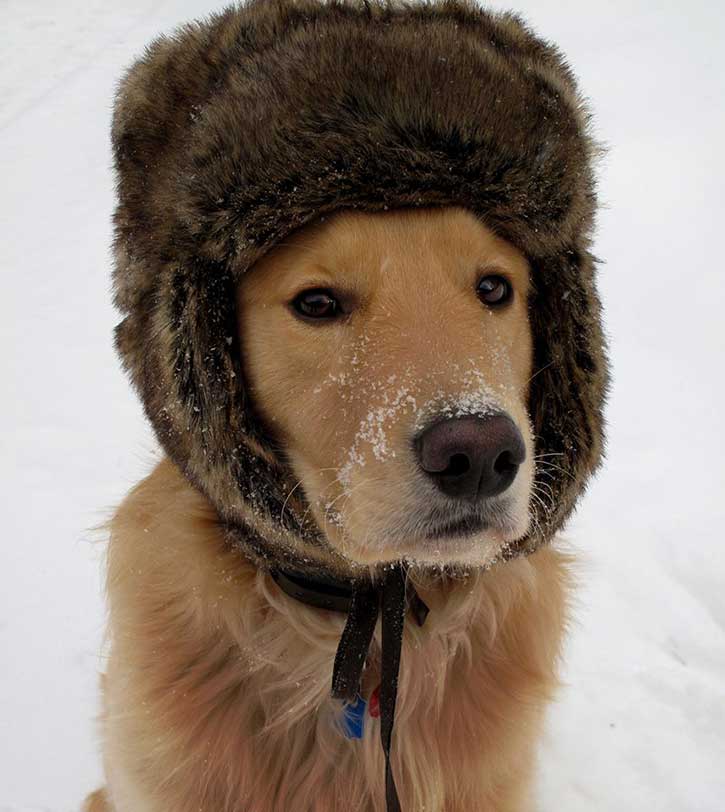 Axel Enjoying The Snow In Tupper Lake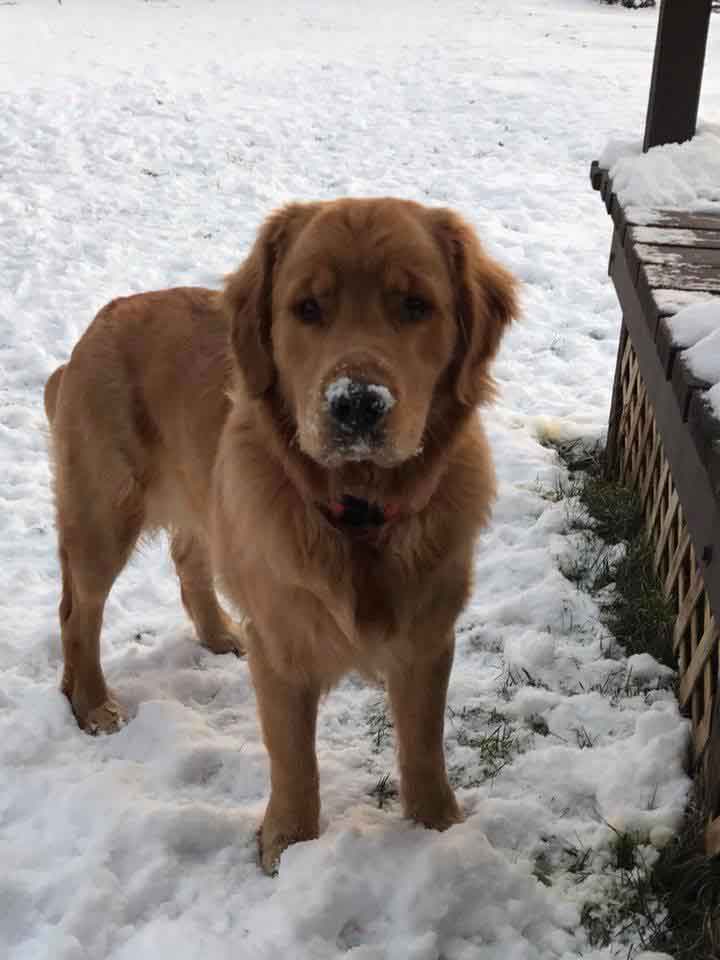 Pip from Minerva!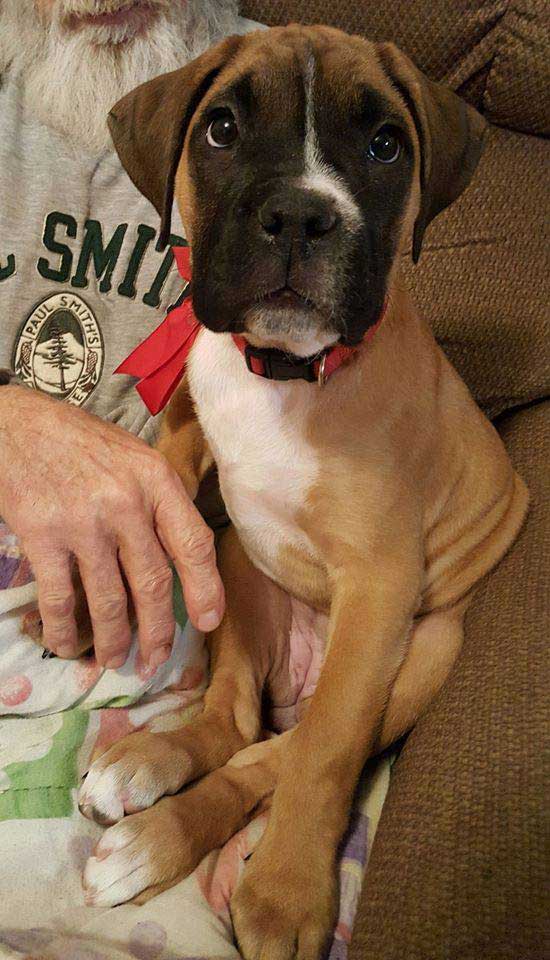 Chinook will pull a sled one day!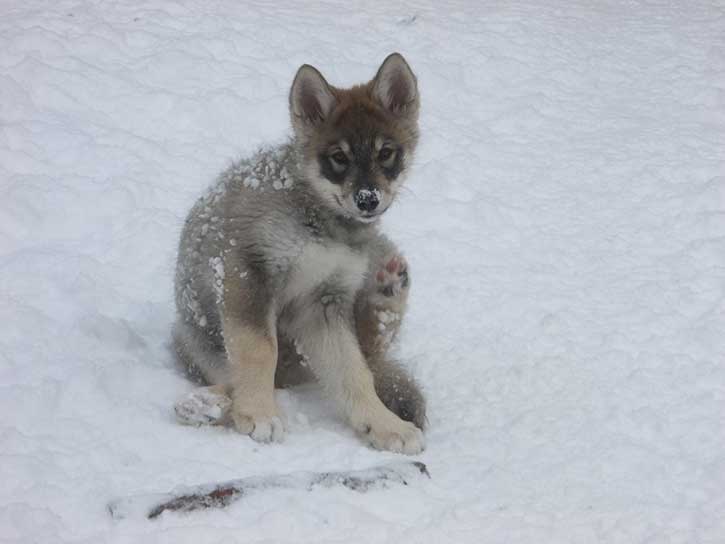 Timber the rescue pup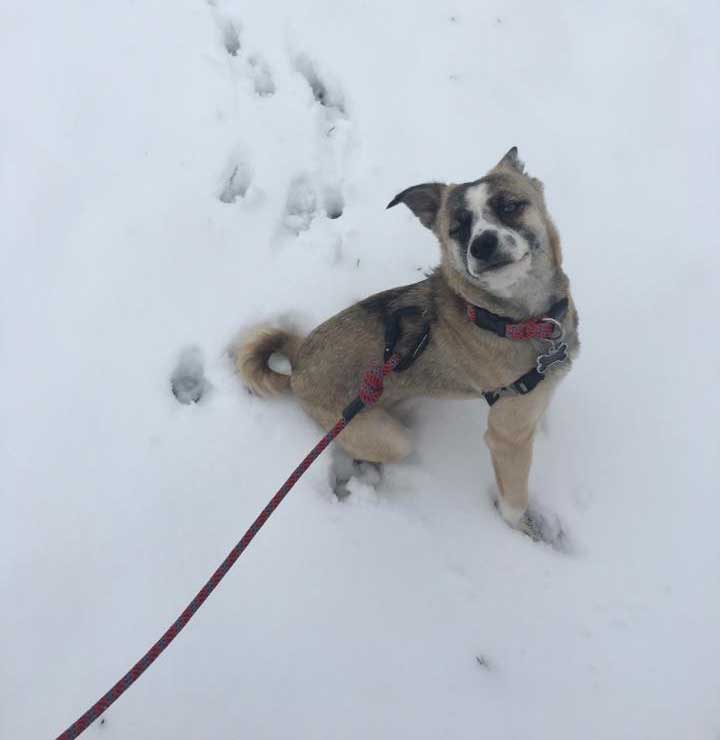 Mountain Maggie Moose (@mikehosier)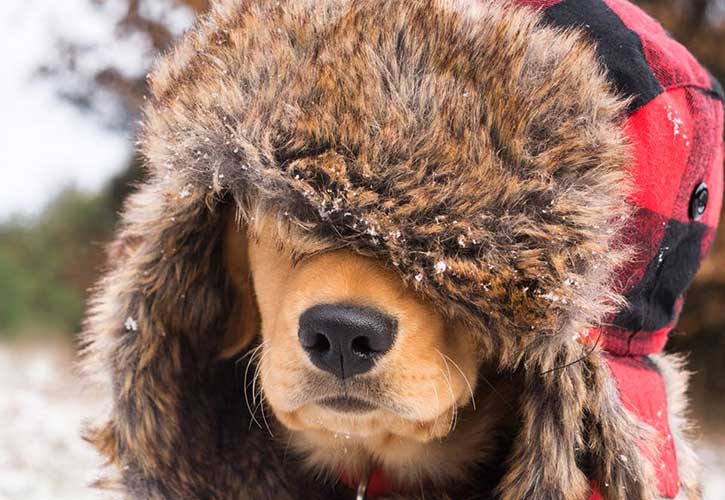 Buca - 6 month old Golden Retriever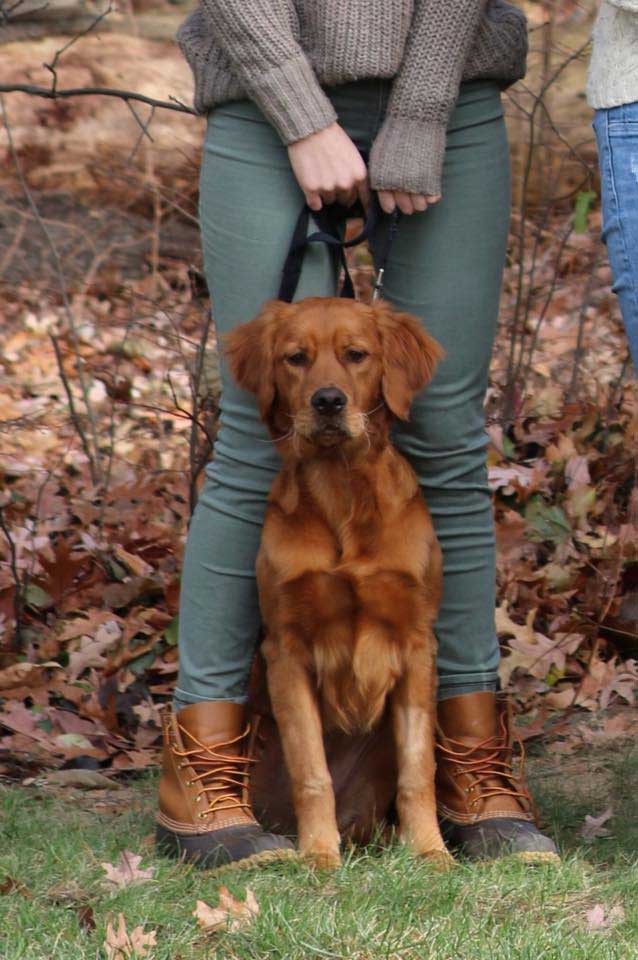 Rider out for the ride in Lake George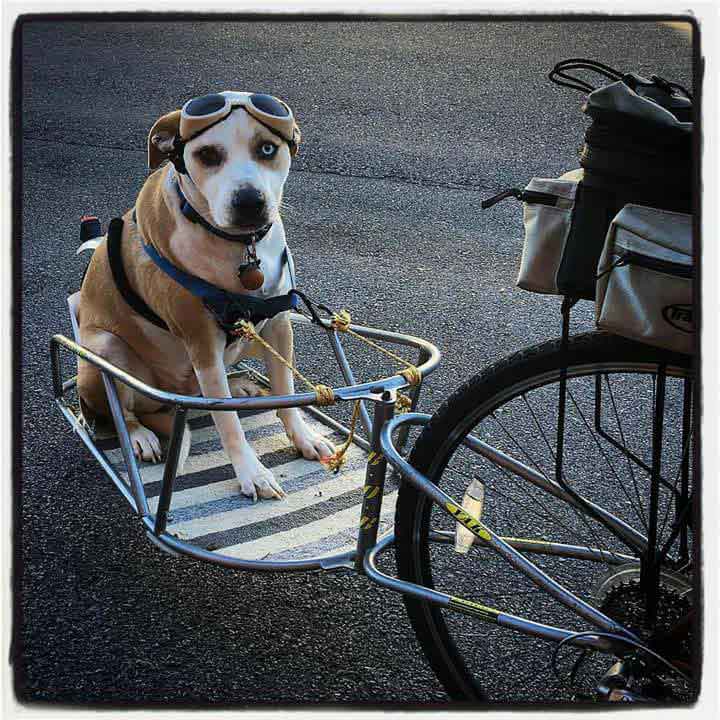 Chevy dances once she reaches the top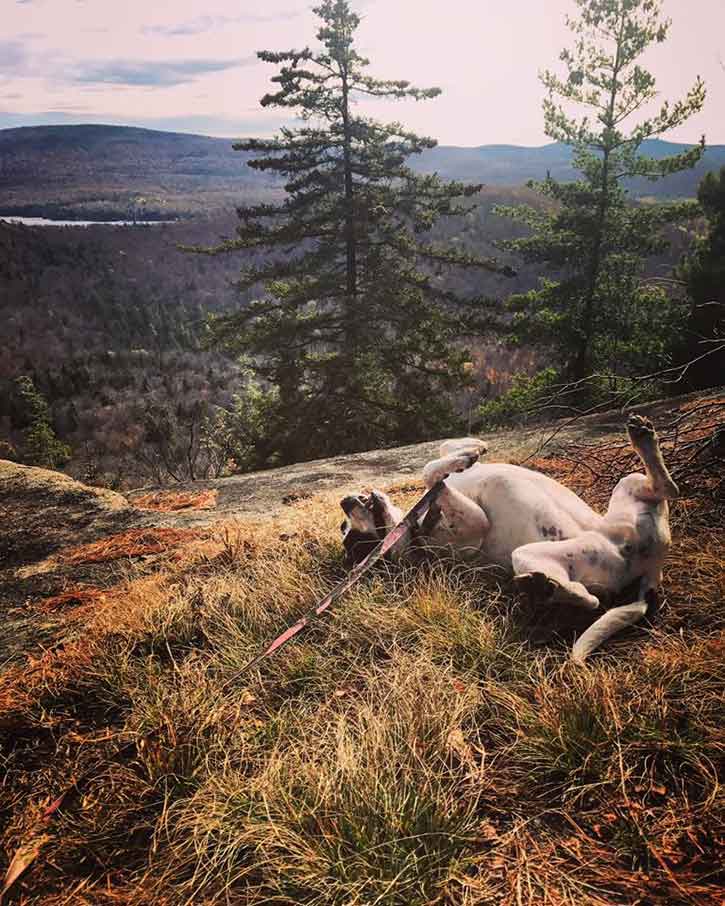 Charlie on top of Ampersand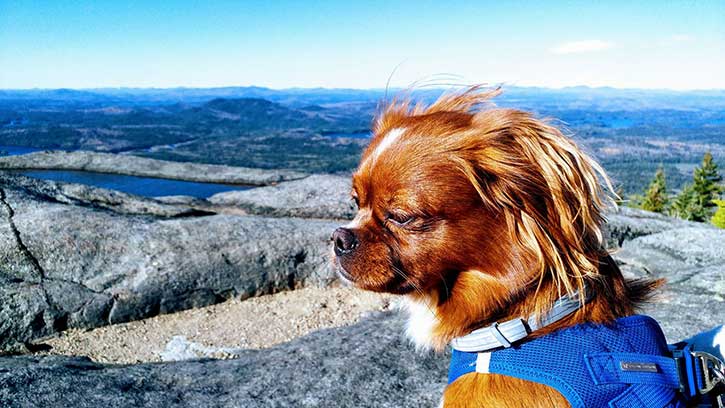 Whistler At Algonquin's Summit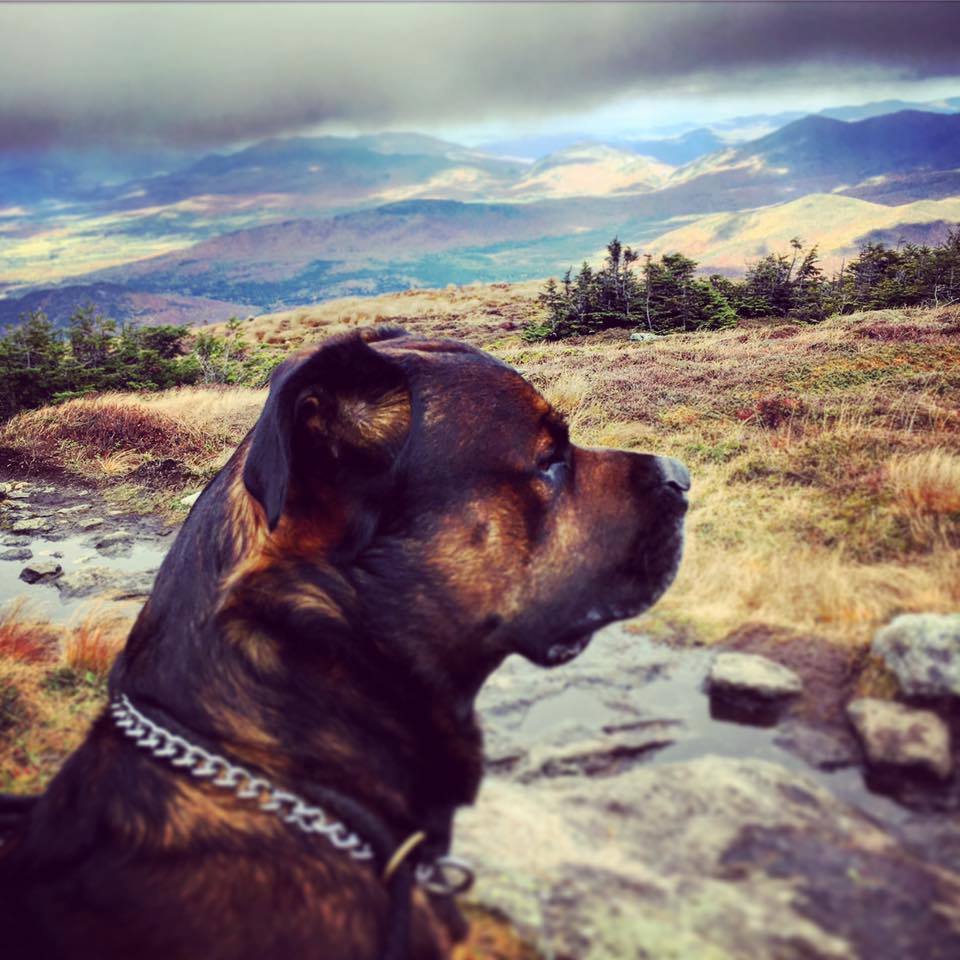 Brewtus at the top of Panther Mountain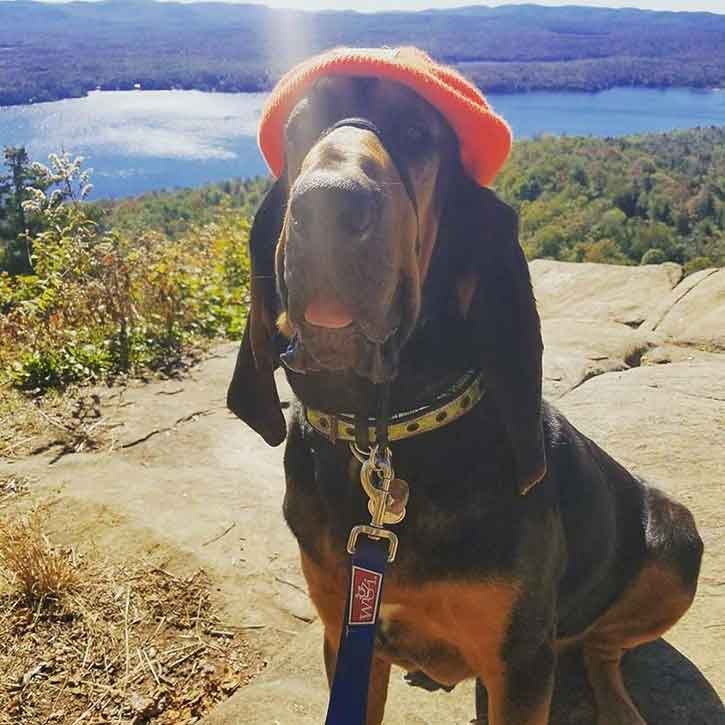 Zoey atop Owls Head in Long Lake, NY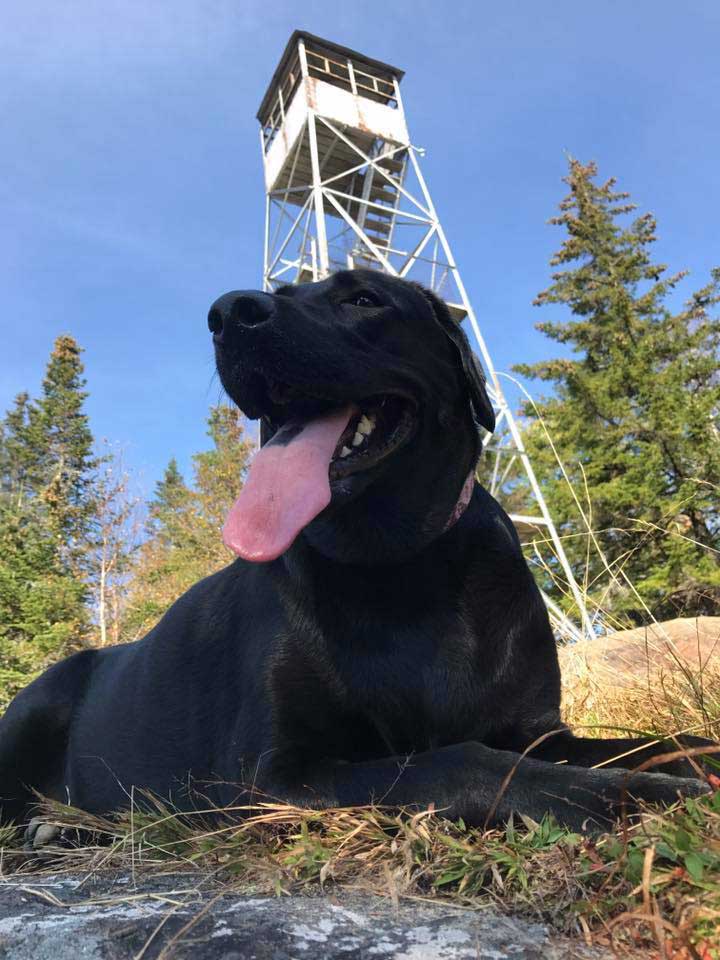 Lali on 7th Lake in Inlet, NY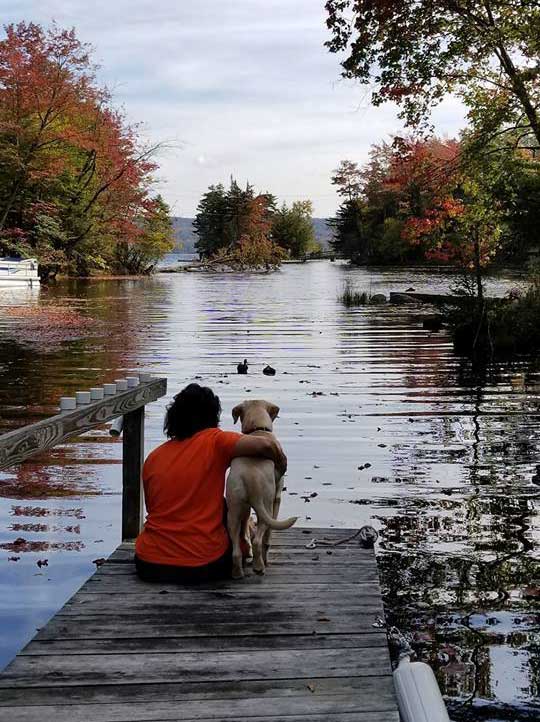 Leo on the trail up Cascade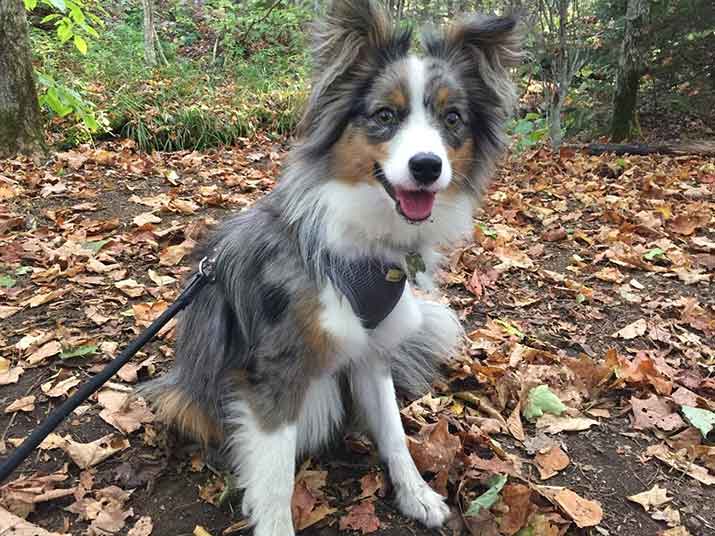 Bailey taking a swim in Echo Lake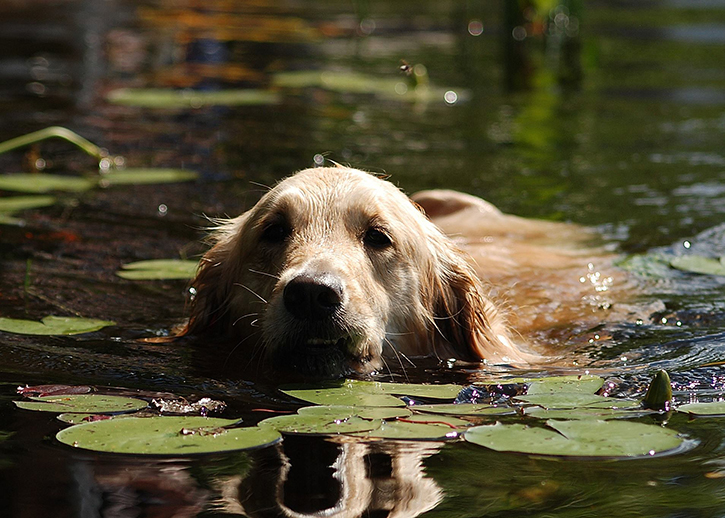 Chase enjoying a nice ride on Paradox Lake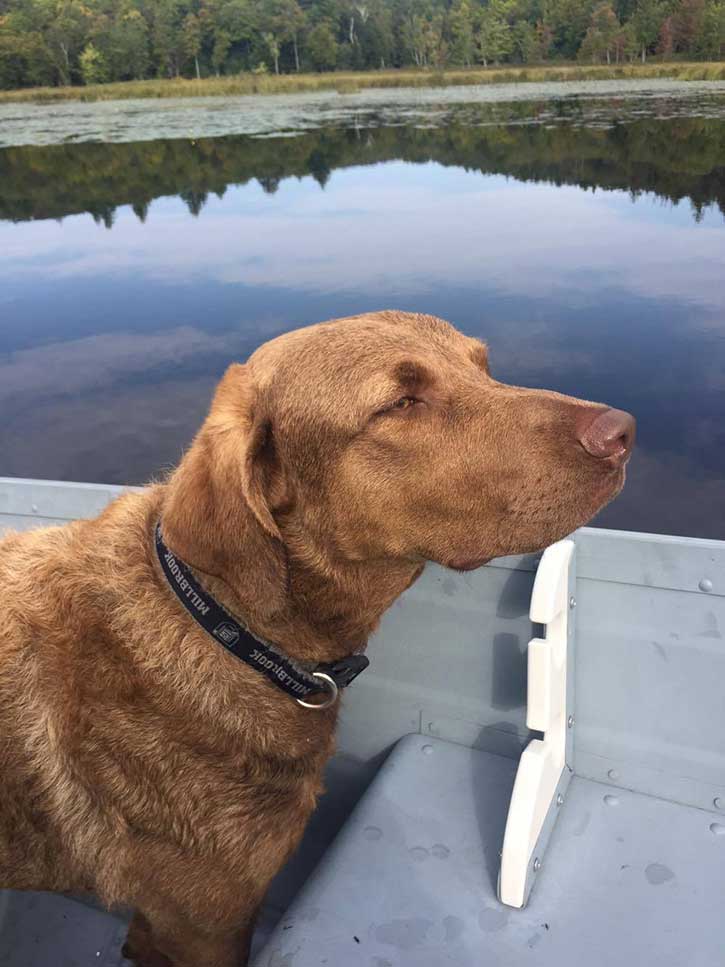 Merlin at the top of Whiteface Mtn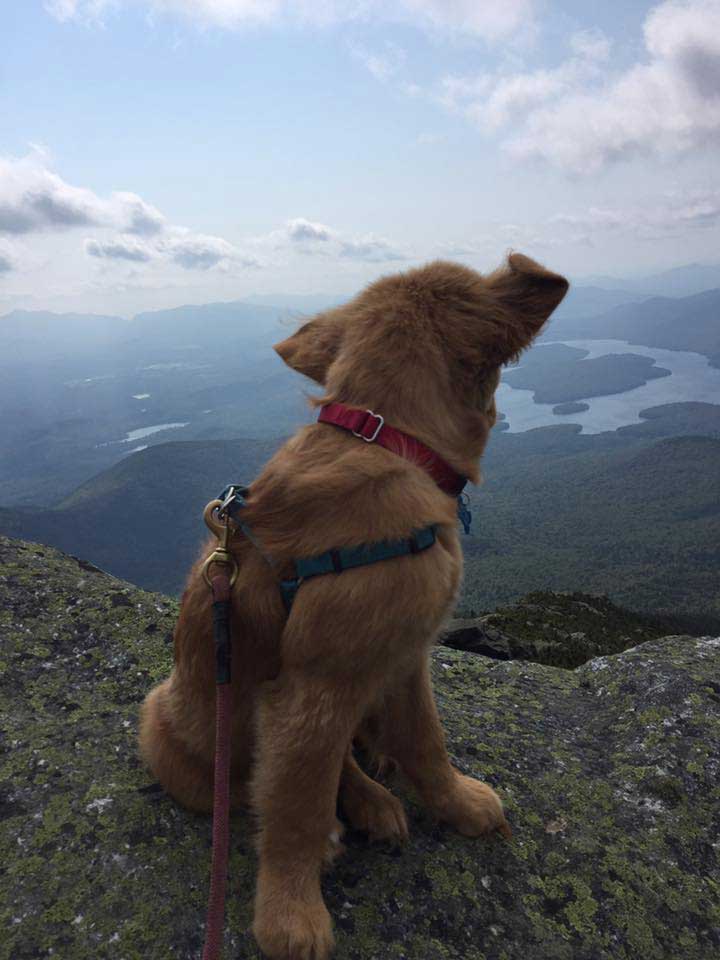 Olive at the top of Bald Mountain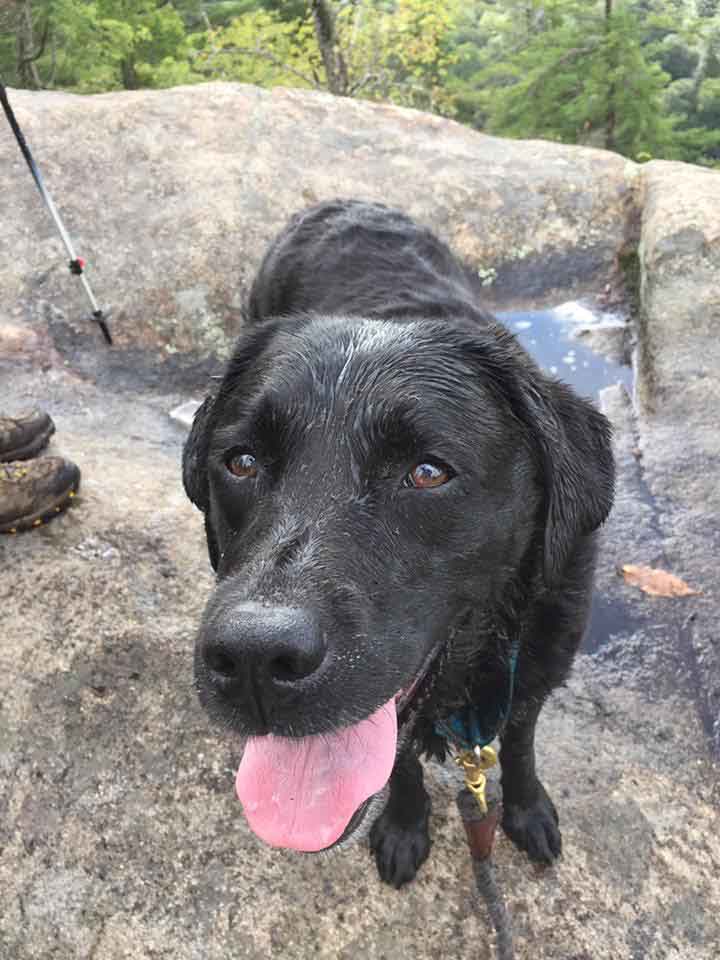 Gage on Forked Lake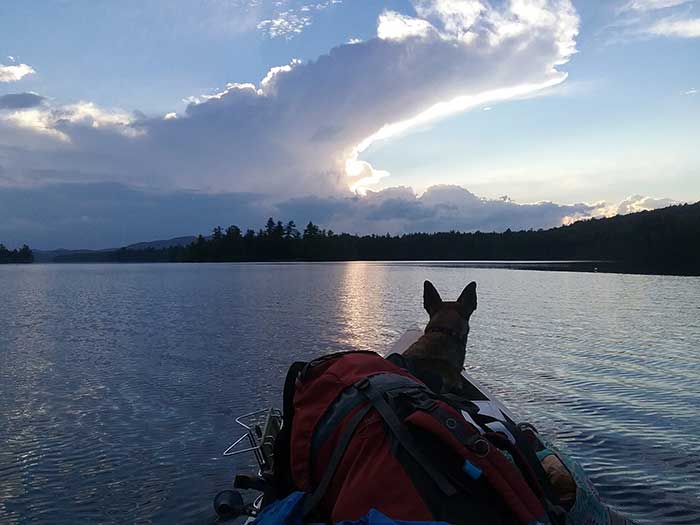 Marcy at the top of Wright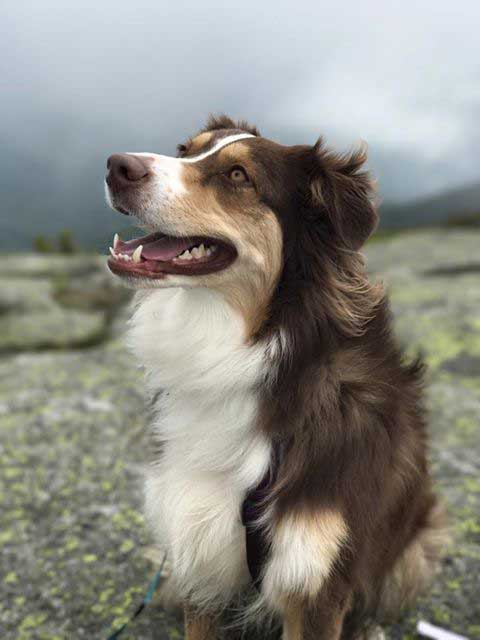 Kain getting ready to cross the stream!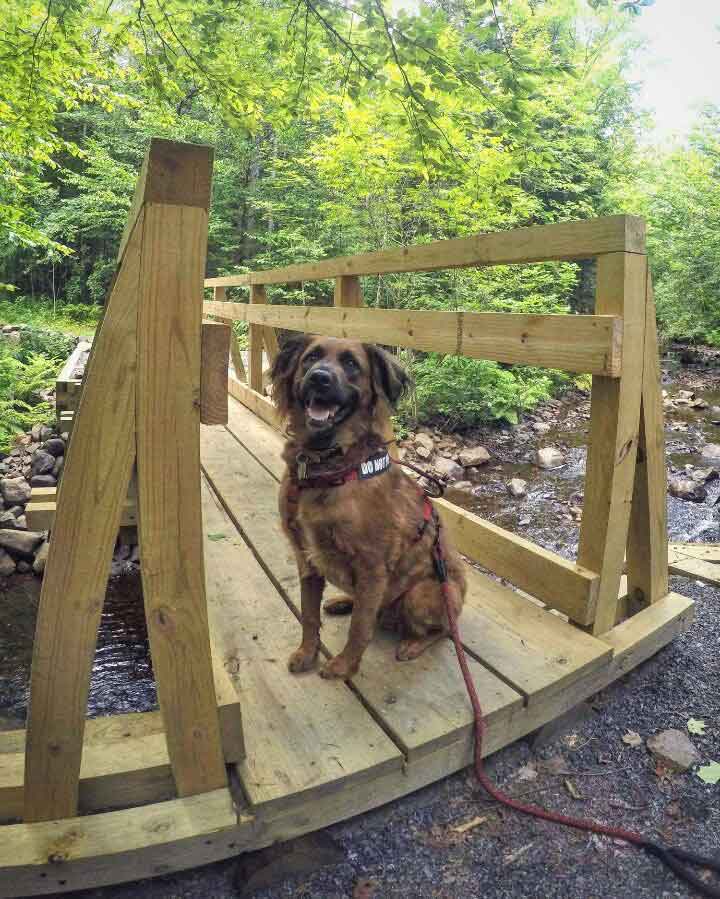 Chloe taking a break at the top of Algonquin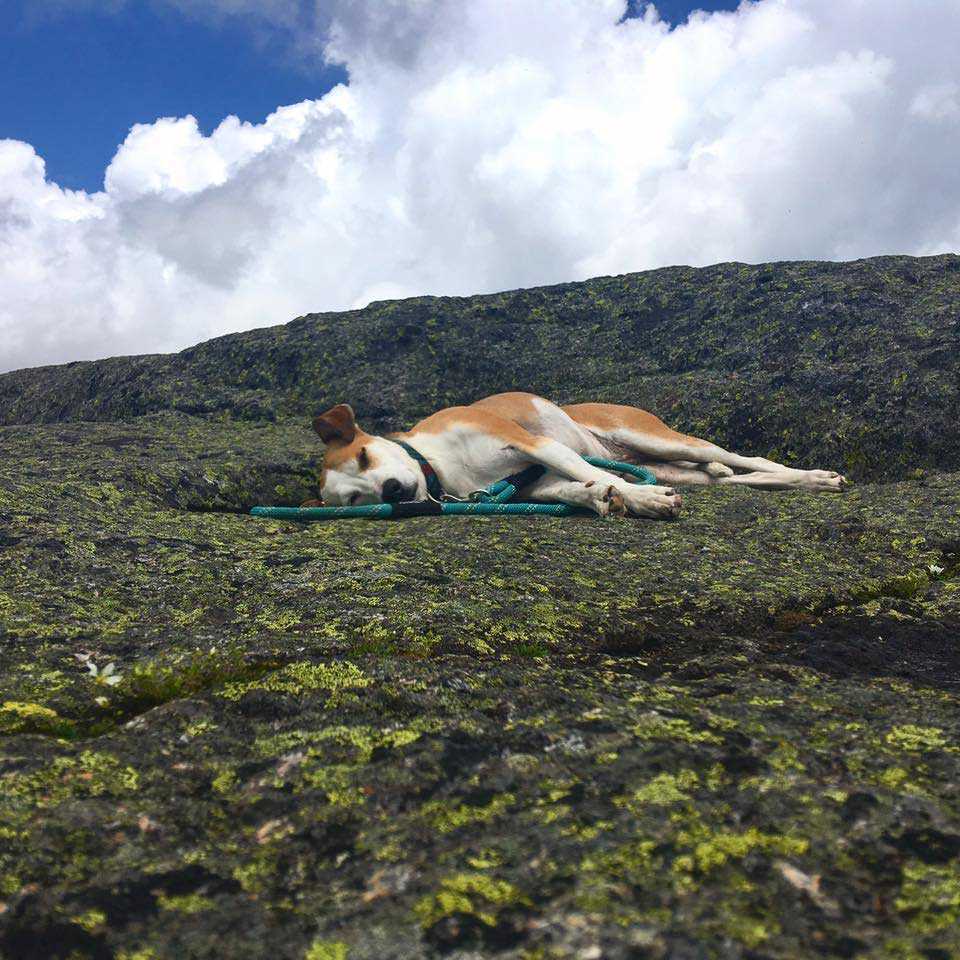 Nicko atop Owls Head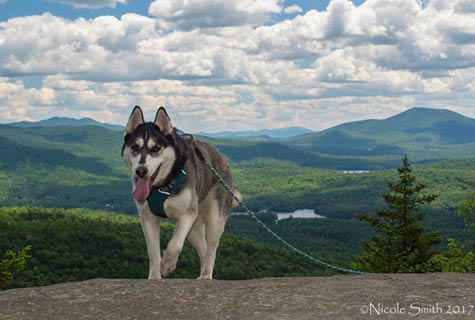 Charlie in Lake George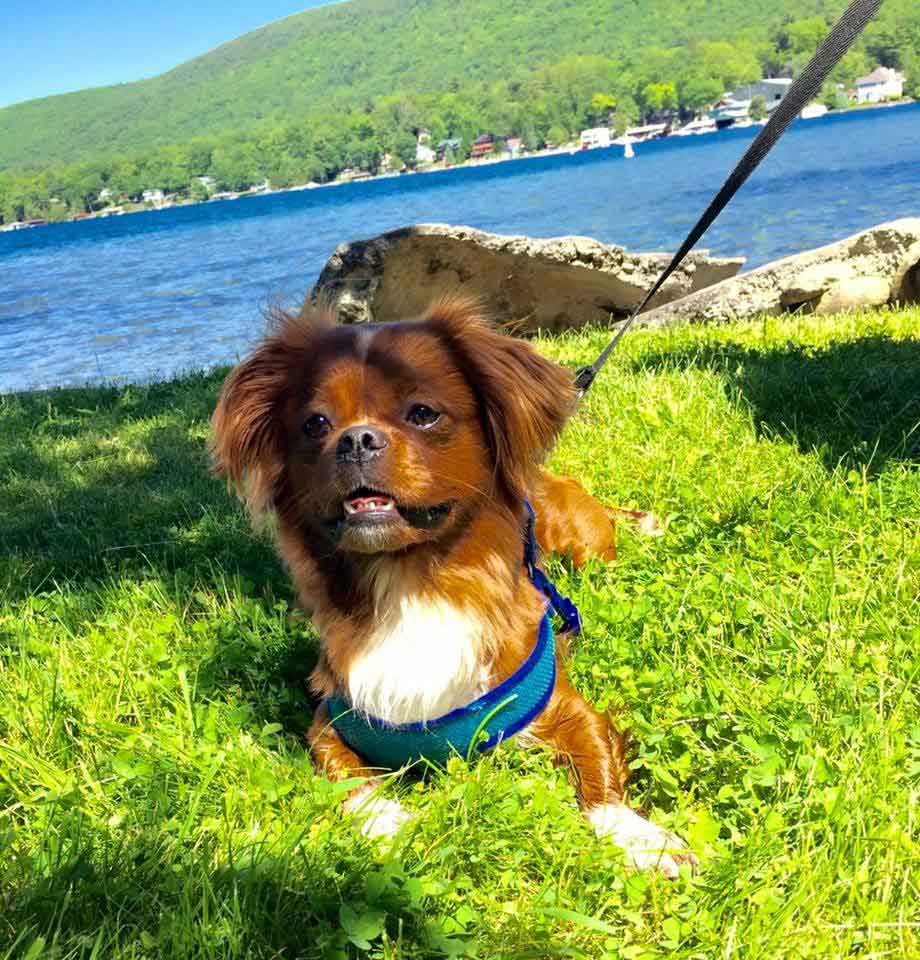 Tess & Brinkley ready for a ride in the guideboat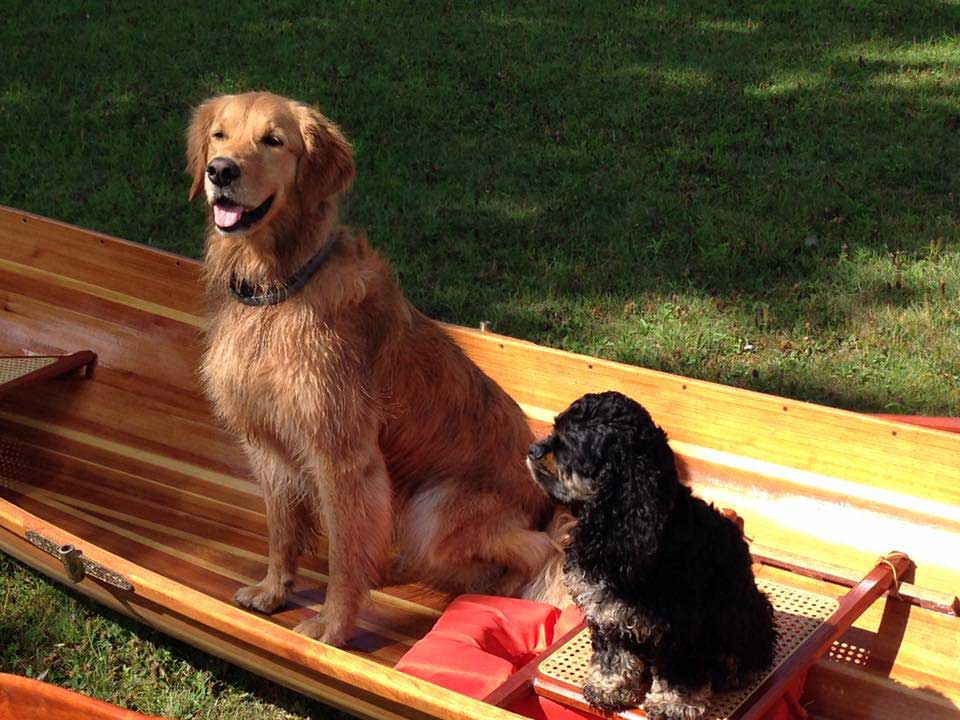 Bear visits the Adirondacks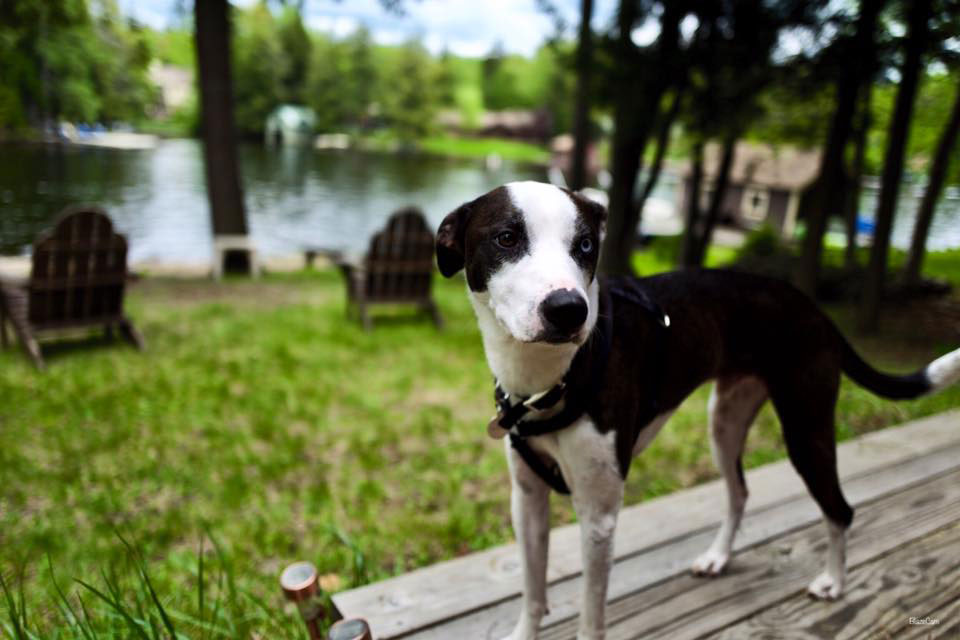 Geyser at the top of Mt. Gilligan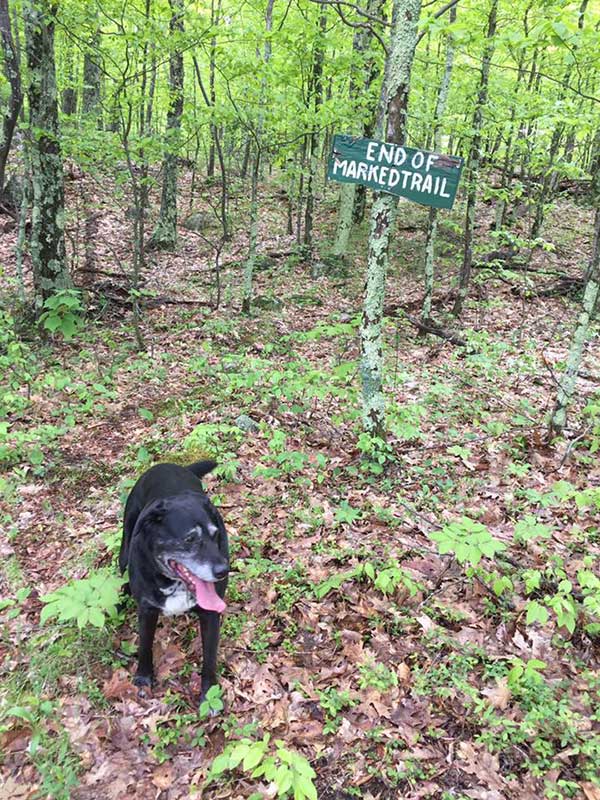 RIP Remmy - His Favorite Spot at Sylvia Lake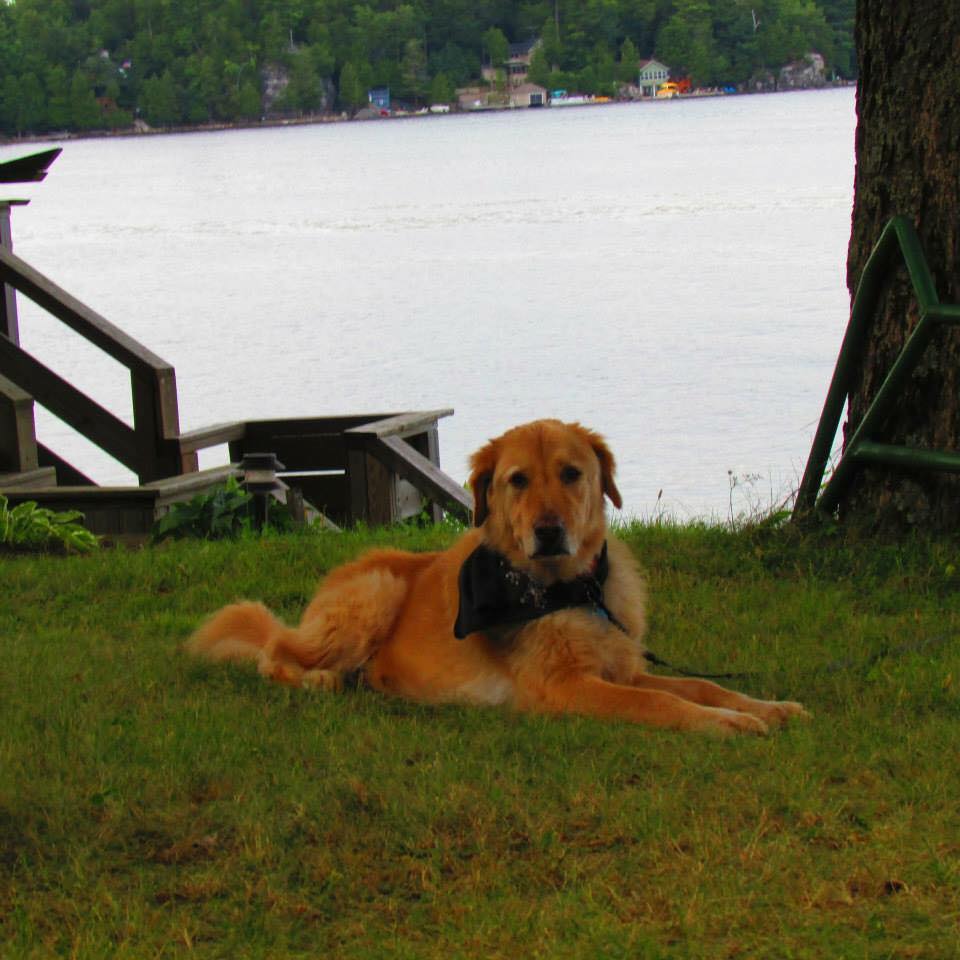 Chance at Rock Lake after hiking Blue Mountain
Samuel Adams at the top of Porter!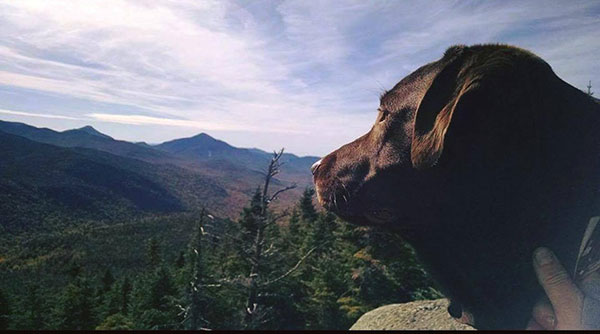 Cooper atop Thomas Mountain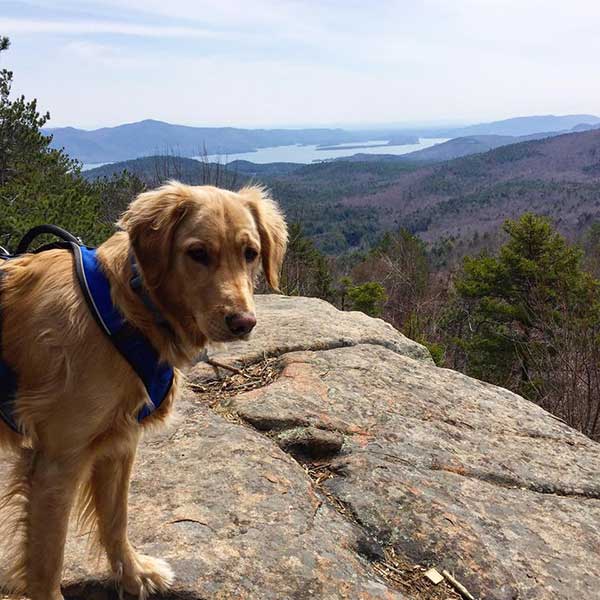 Luca in the Adirondacks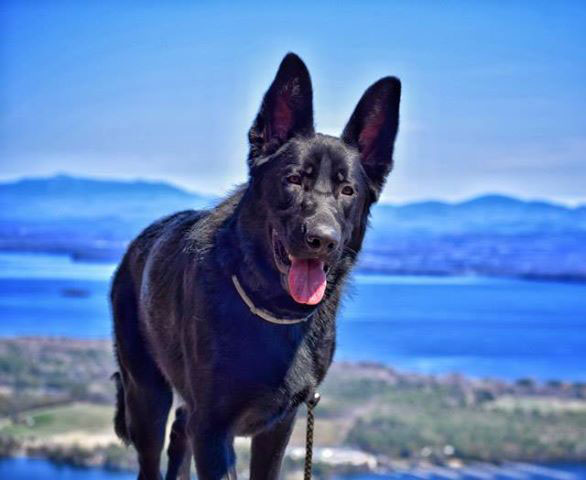 Colden atop Wright Peak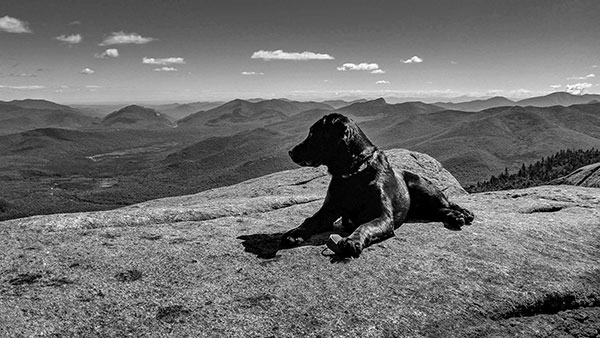 Annie at Stewart's Ledge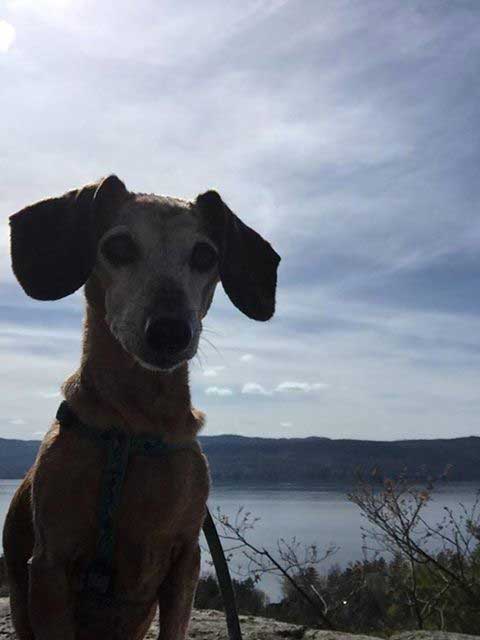 Captain Doggie Bowser Splashing at Sacandaga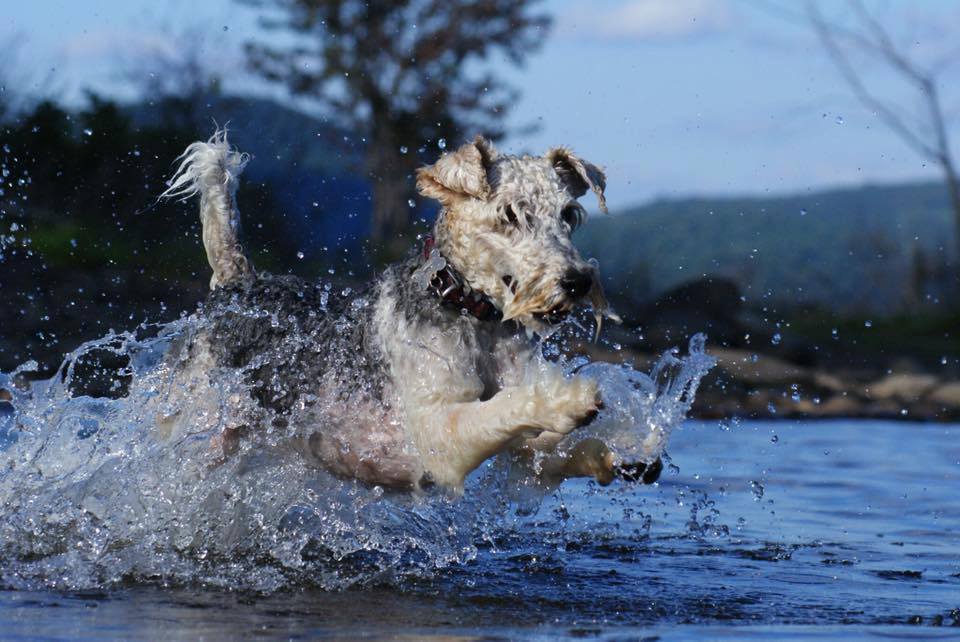 Mo catching some sun on Brant Lake
Peanut sitting in a sap bucket!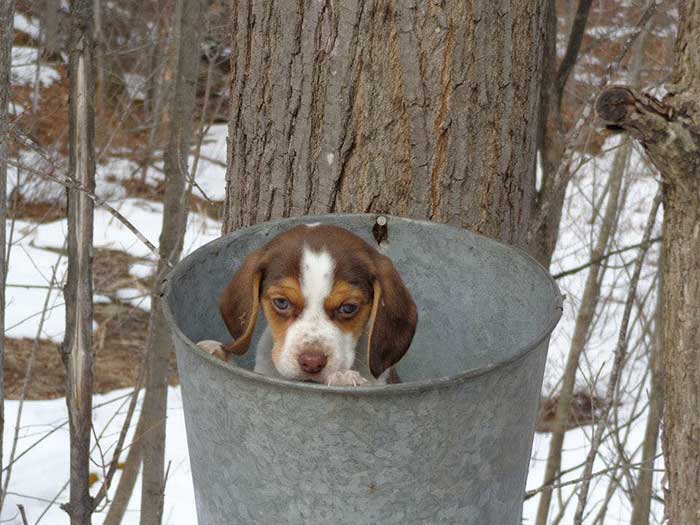 Laker playing ball on Mirror Lake
Bruin overlooking Lake George from The Pinnacle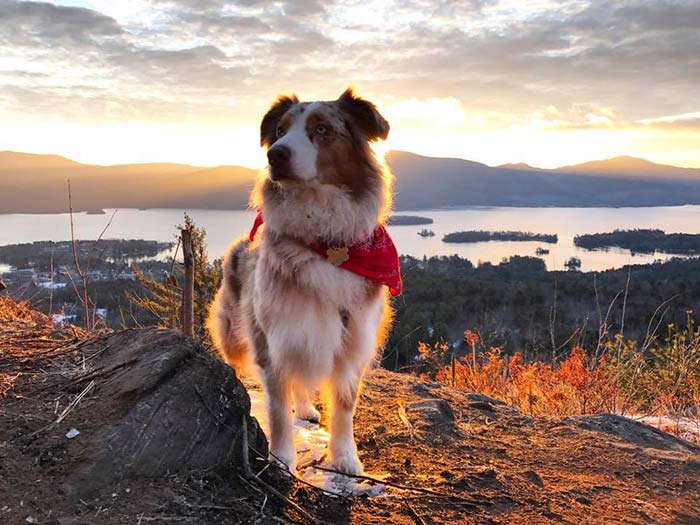 Vigor and Silly at Clockmill Pond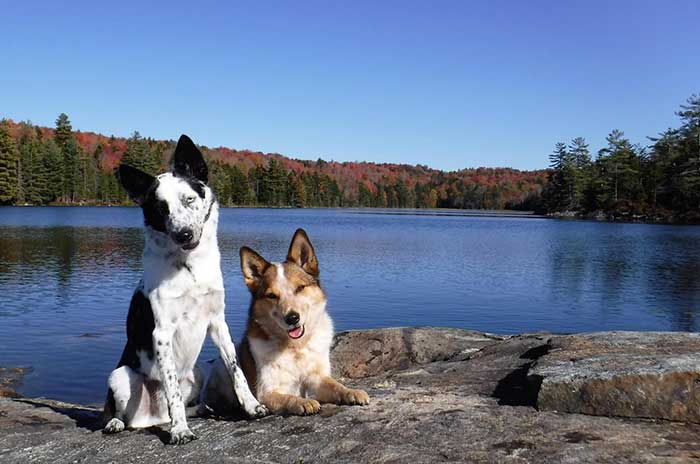 Finley racing to Marcy Dam in the snow!
Scout atop Poke O Moonshine Mountain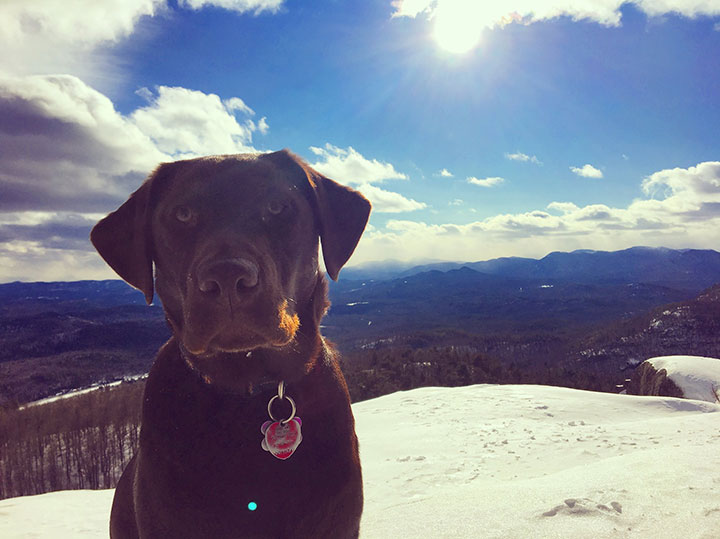 Beau looking for fish on Fern Lake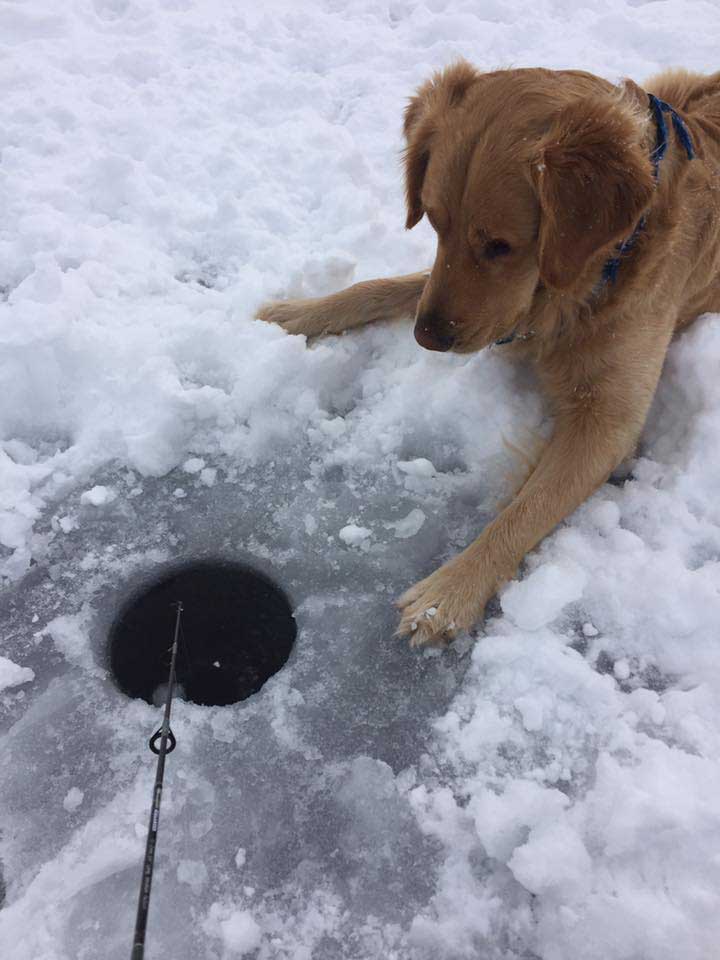 9 mo old Luna keeping an eye on Upper Saranac Lake
Reese atop Sleeping Beauty looking at Lake George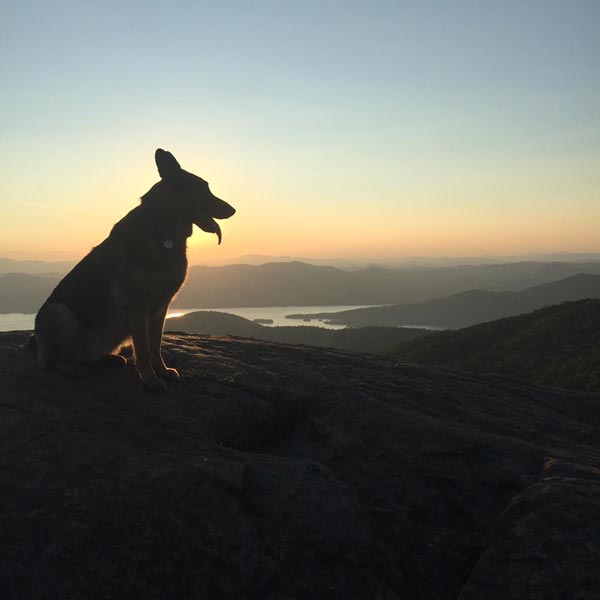 Kodabear on Pilot Knob
Nova's first hike up Thomas Mountain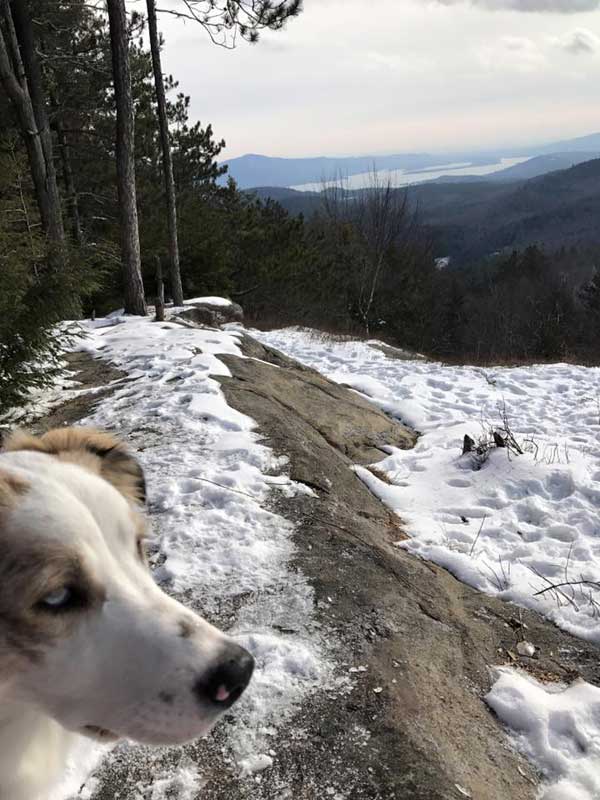 Remi & Ruger in Saranac!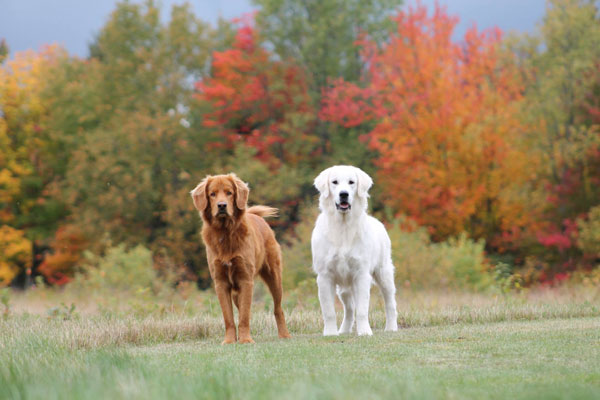 Cooper on Jay Mountain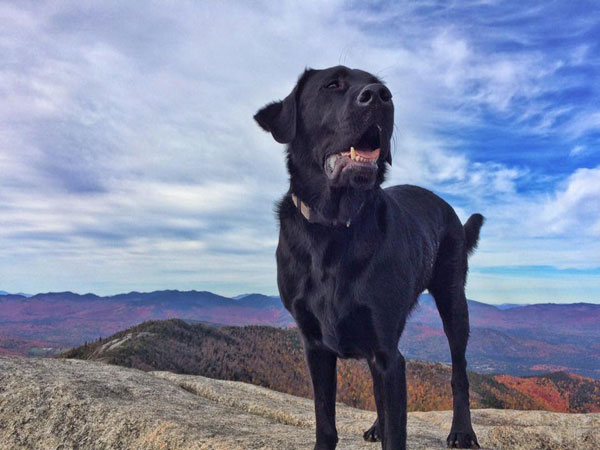 Ipa on Sleeping Beauty this Fall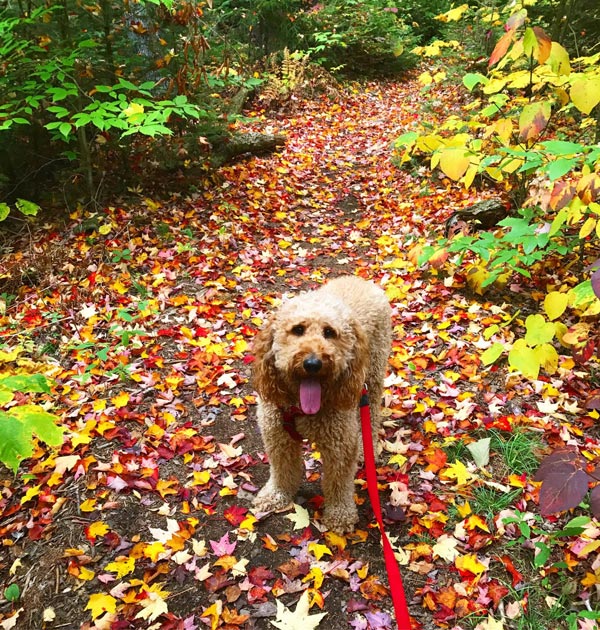 Molly on Fourth Lake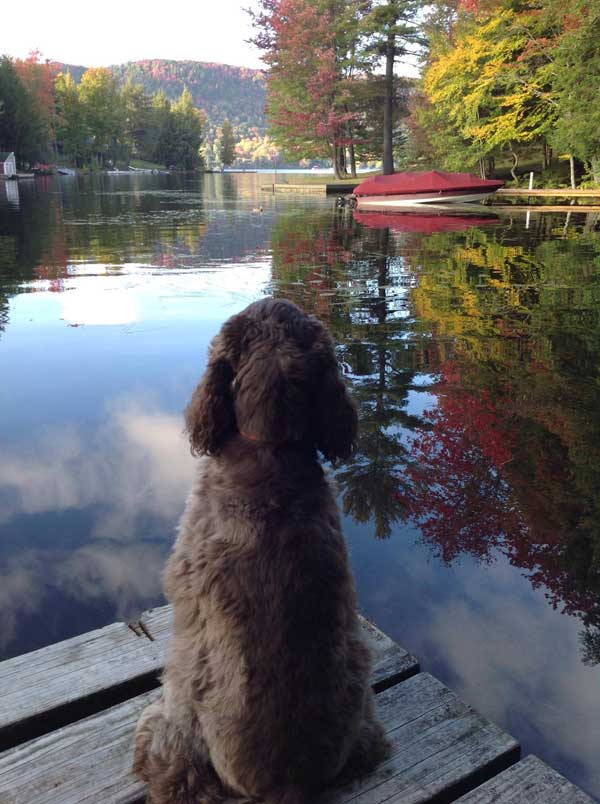 Maisie getting a drink at the top of Castlerock!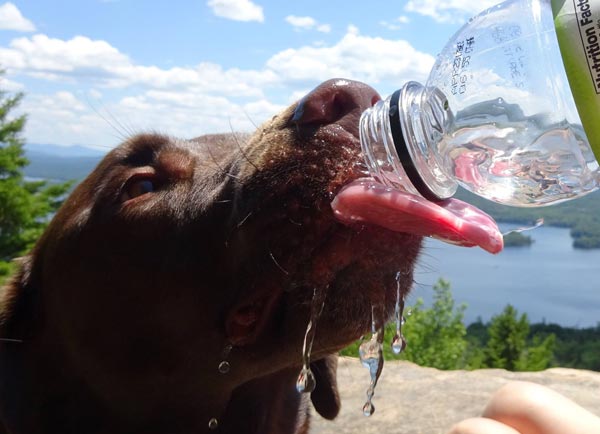 Mayzie conquered Mt. Marcy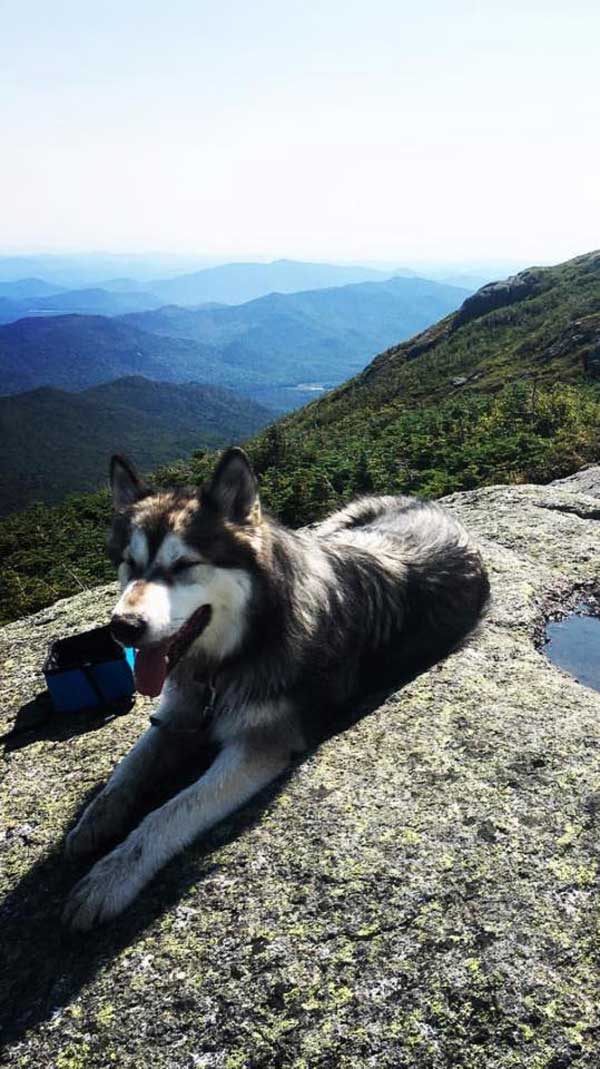 Bassi fetching a stick out of The Great Sacandaga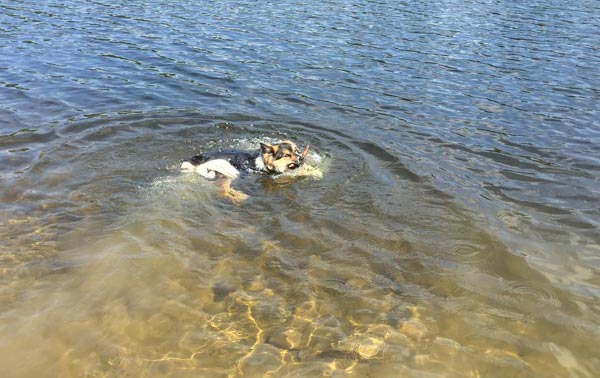 Sidney having a blast on Tupper Lake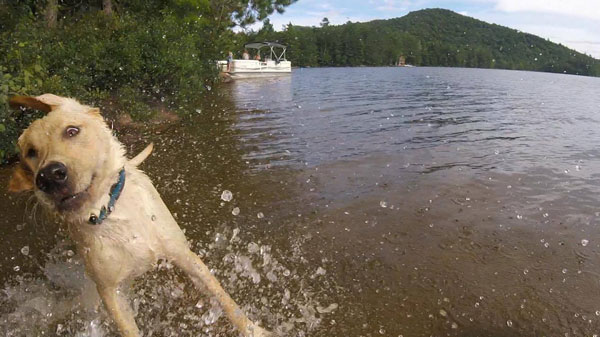 Skipper on Long Lake!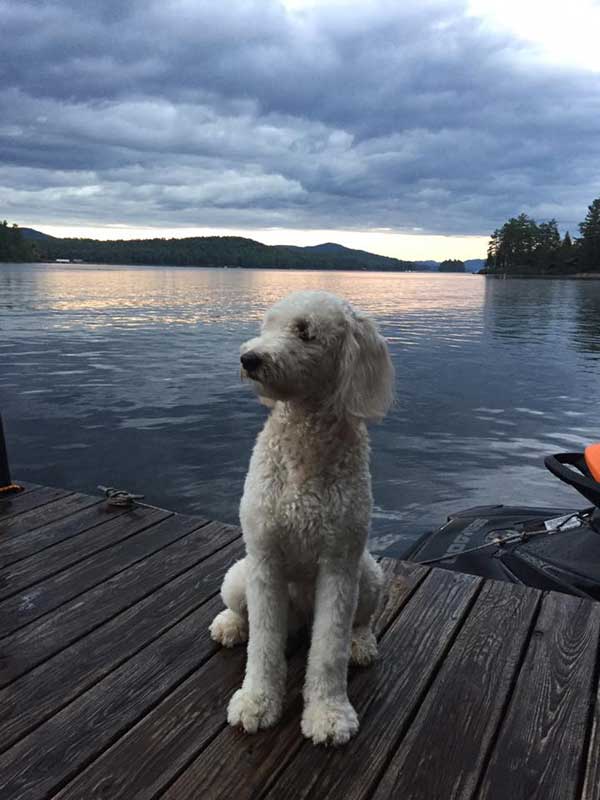 Seamus watching the Minne-Ha-Ha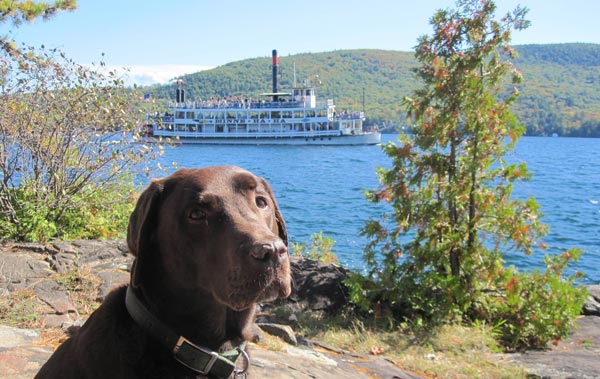 Mauser on Lower Saranac Lake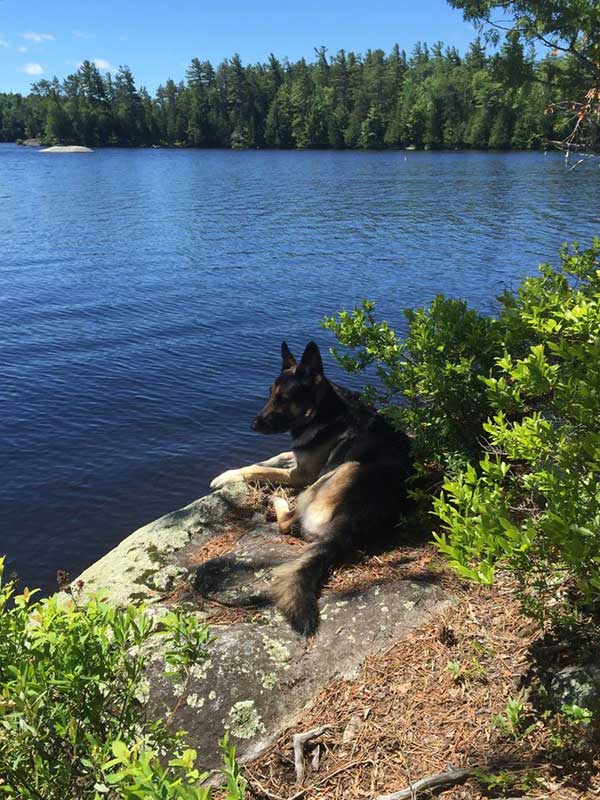 Hobbes at Grass River Forest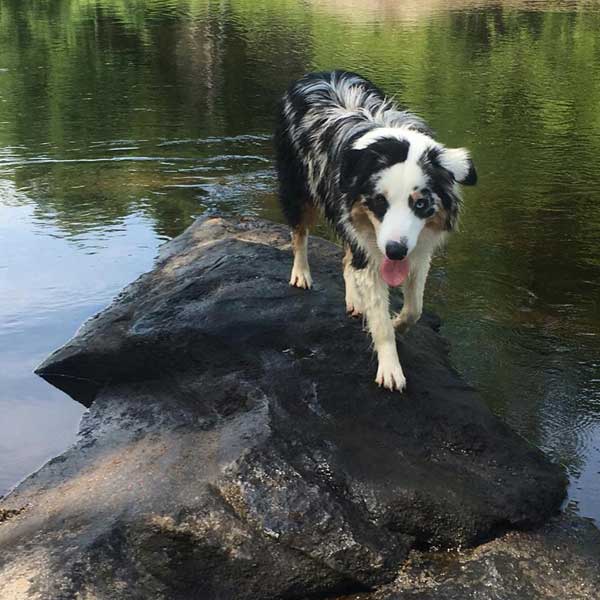 Onyx on Mt. Jo!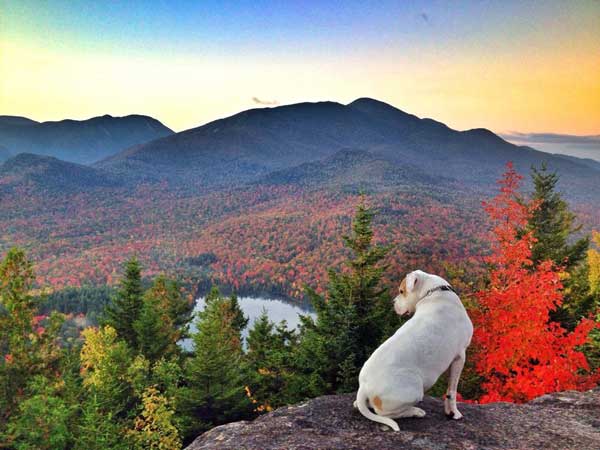 Banjo watching the sun rise from Phelps
Ginny atop Mt. Jo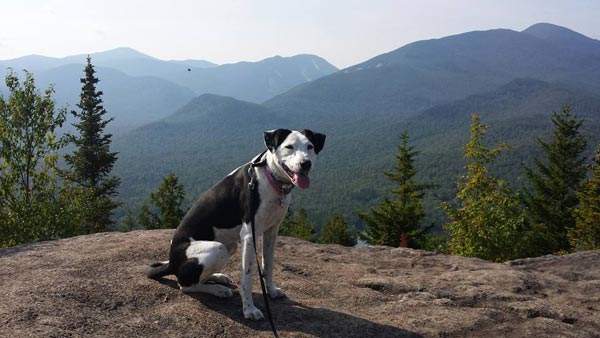 Bear at the summit of Mt. Esther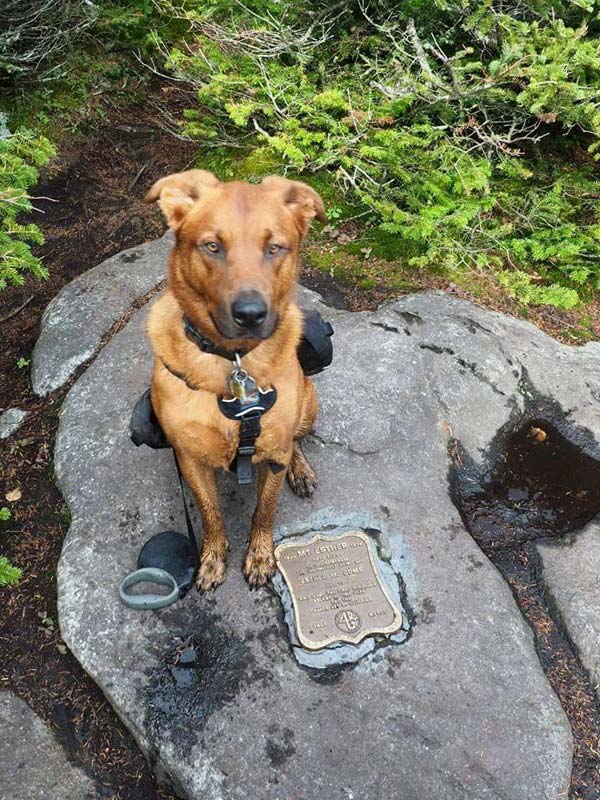 Kaya at Berrymill Pond Leanto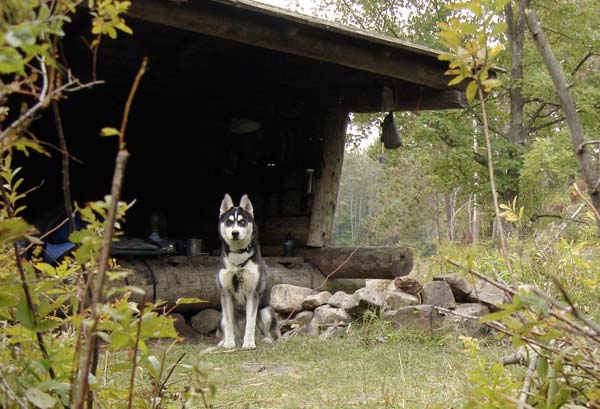 Dubby on Buck Mountain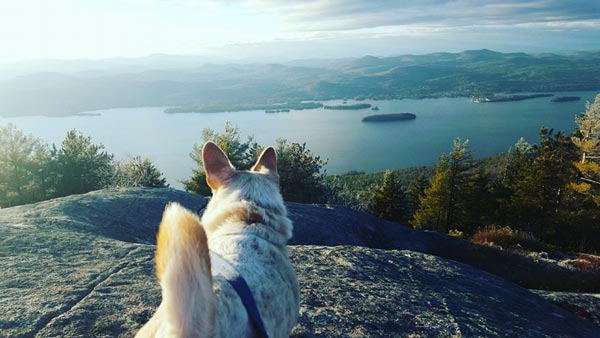 Timber after summiting Giant Mountain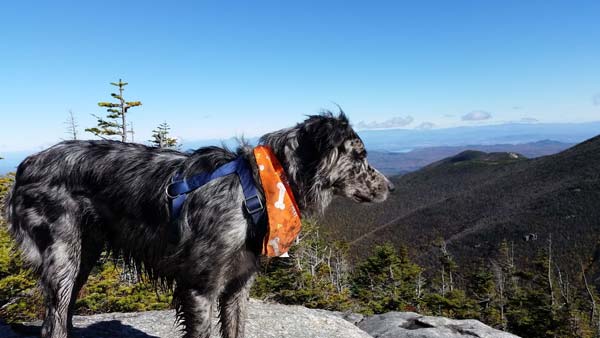 Mirra getting ready for a swim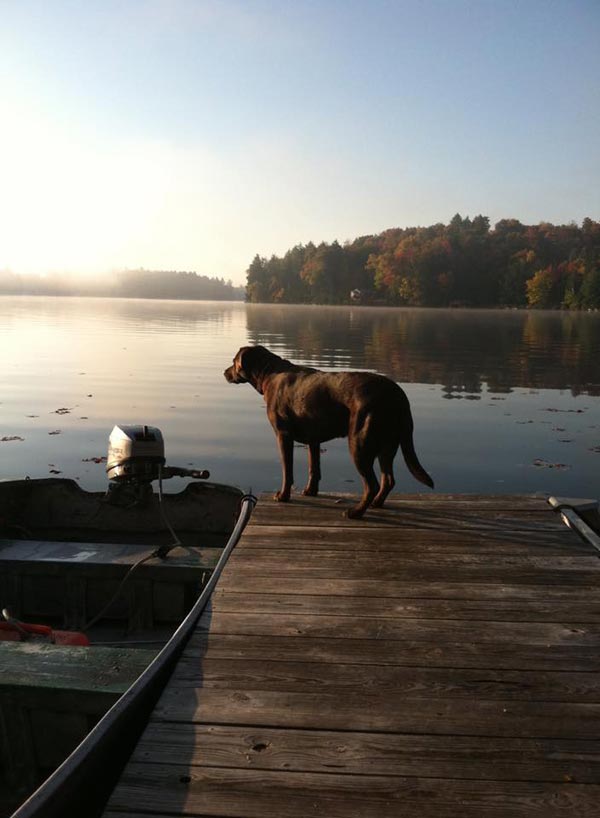 Ni'cko heading up Hadley Mountain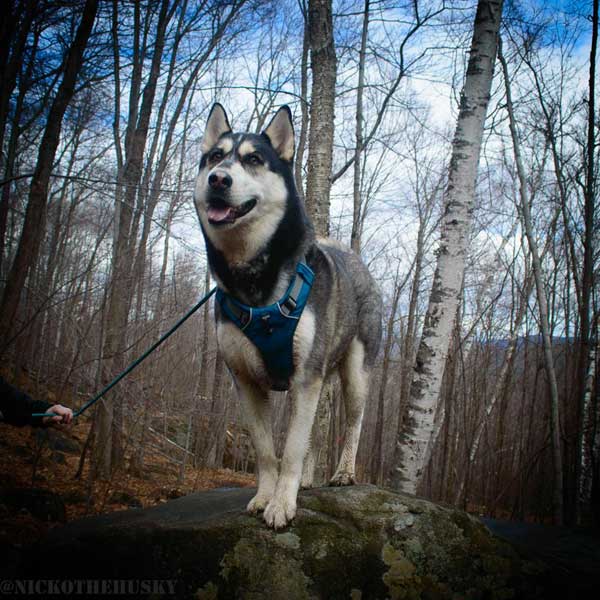 Rusko atop Poke-O-Moonshine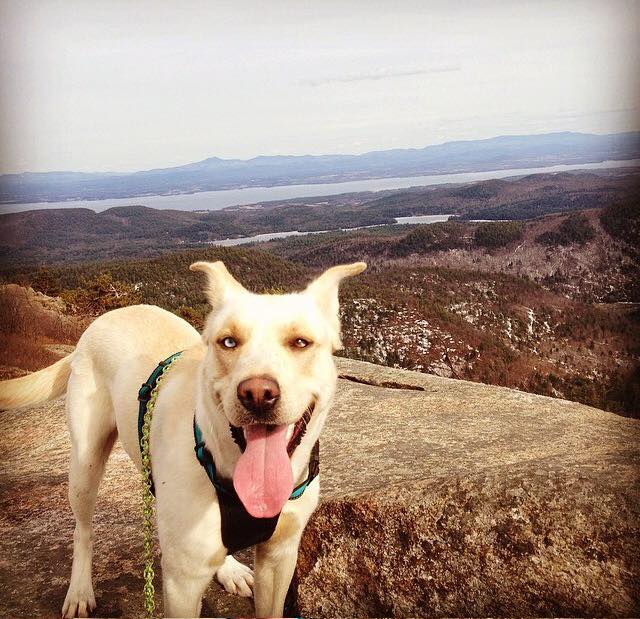 Athena's first hike up Ampersand!
Rukus atop Bald Mountain in Old Forge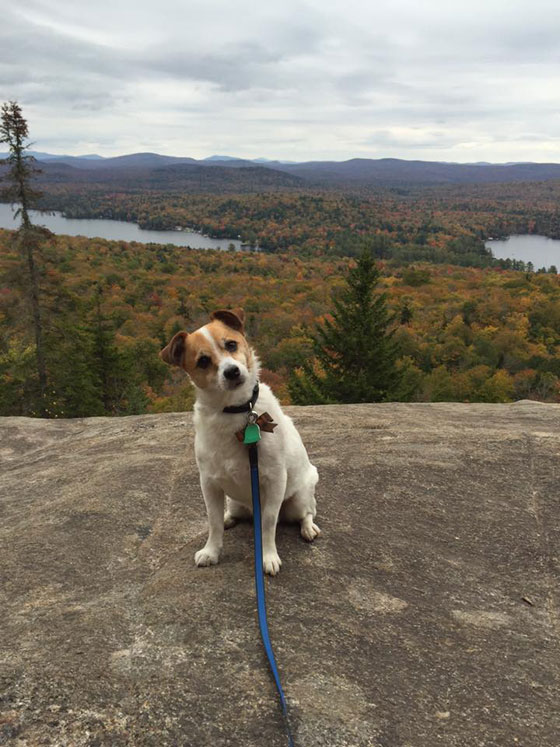 Scout is out hitting the trail!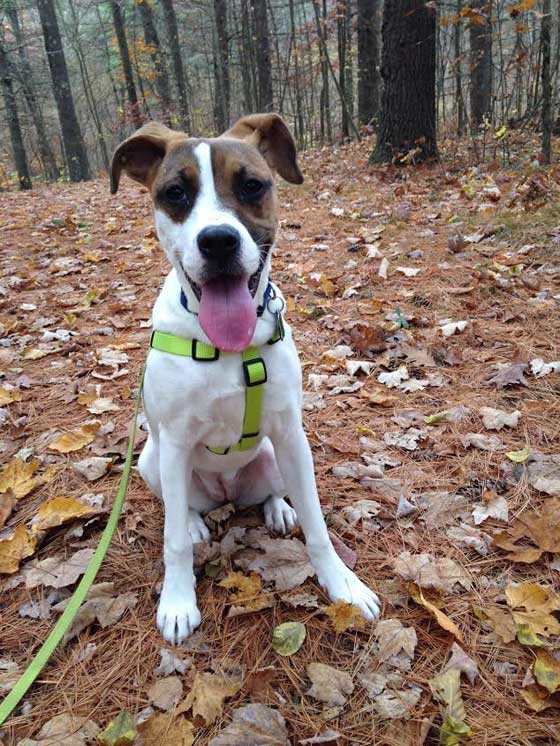 Wild Coyote in the Adirondacks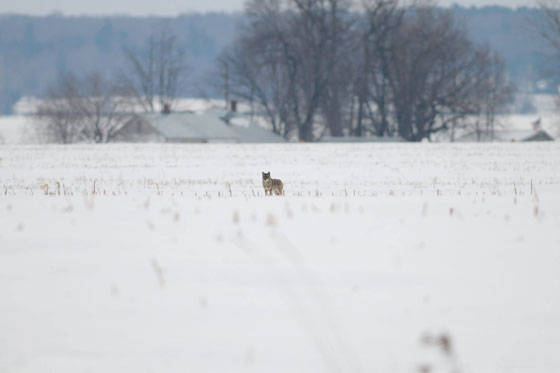 Ryley and Grace atop Rattlesnake Mountain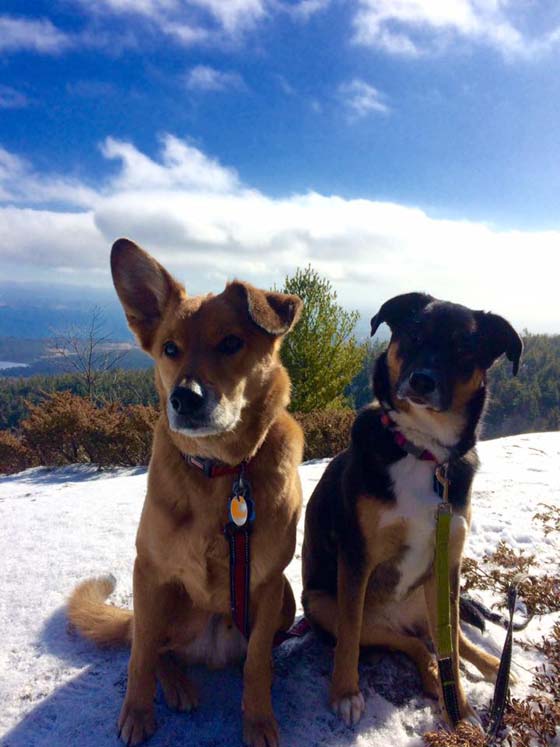 Arnold & Caper atop Prospect Mtn. in Lake George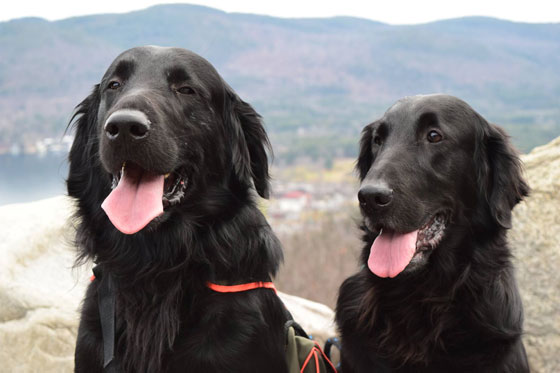 Roscoe plays hockey on Lower Cascade Lake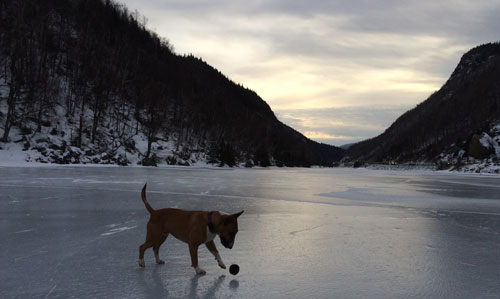 Nook Rock Hunting In The Stream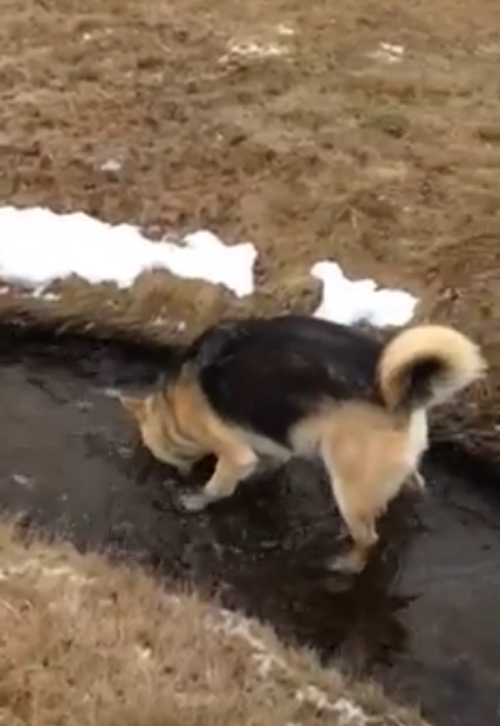 Blake & Colvin on the Jackrabbit Trail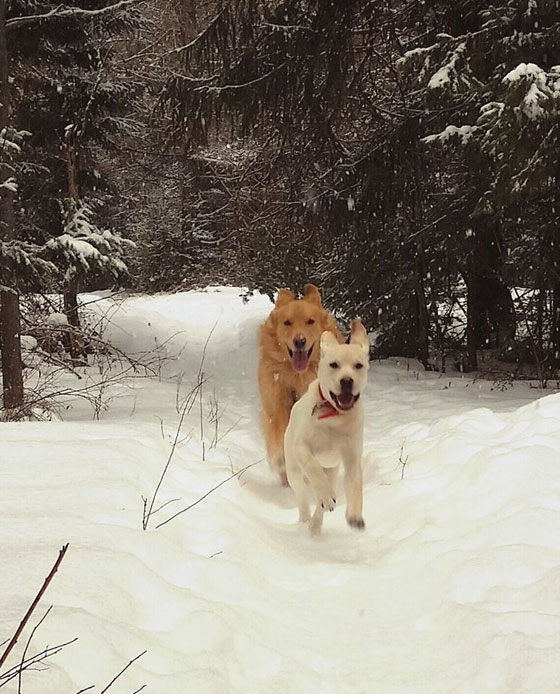 Blu on the Jackrabbit Trail in Lake Placid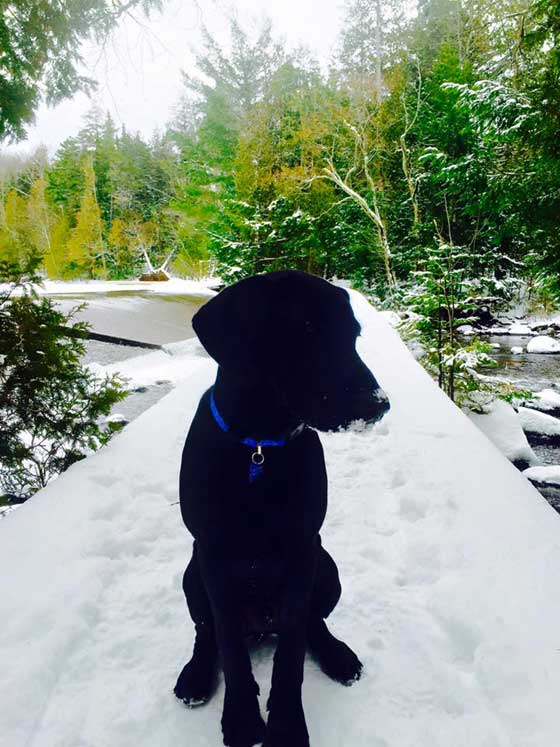 Milo after a long hike in Hague, NY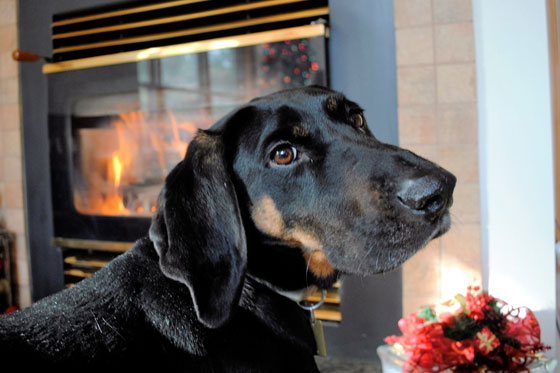 Rainier on the summit of Cascade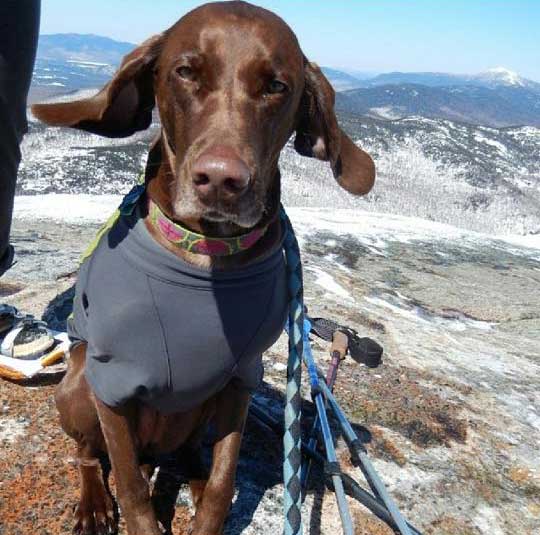 Cooper celebrating another high peak on Porter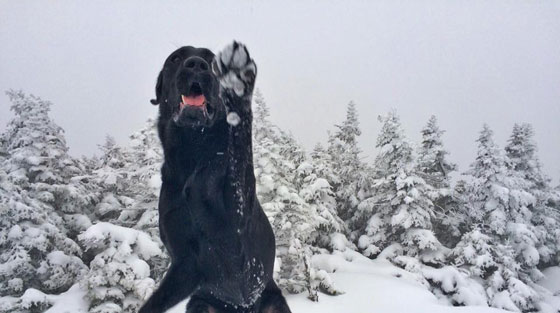 Riley the Basset Hound on Log Bay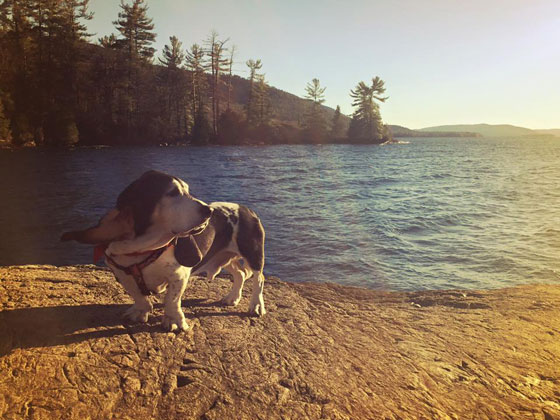 Baloo in the Schroon River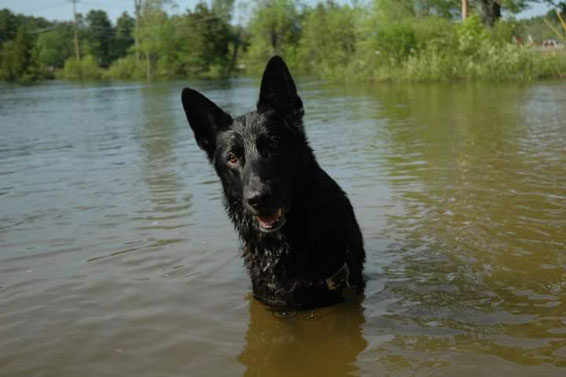 Tupper - 4yo Golden Retriever in the Snow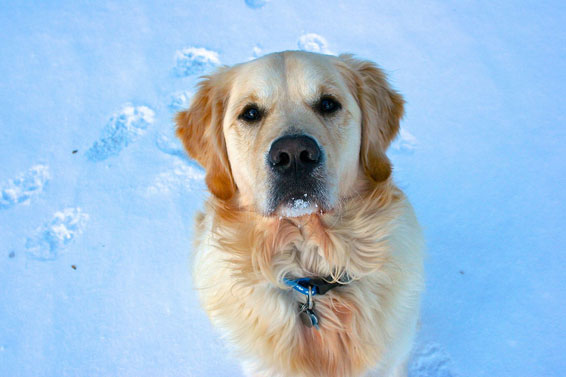 Mirabel & Aurora at Saranac Lake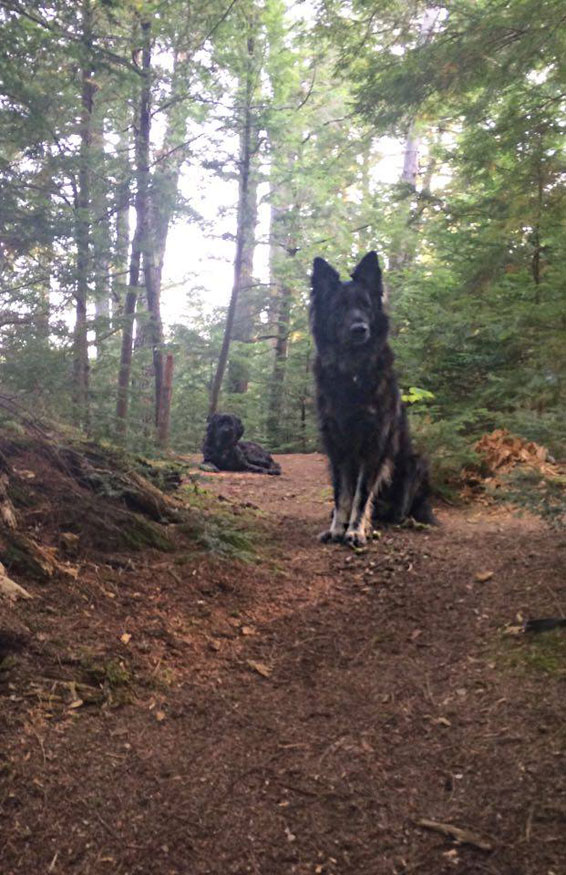 Duke at the family camp in Keeseville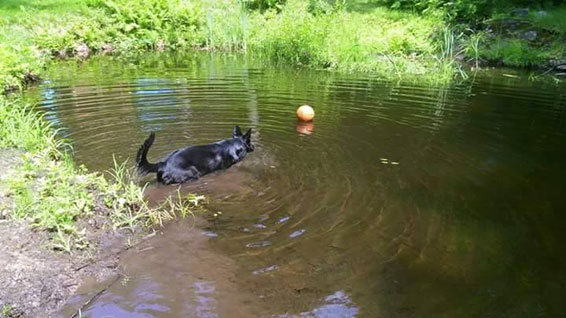 Two Vizslas on top of Buck Mountain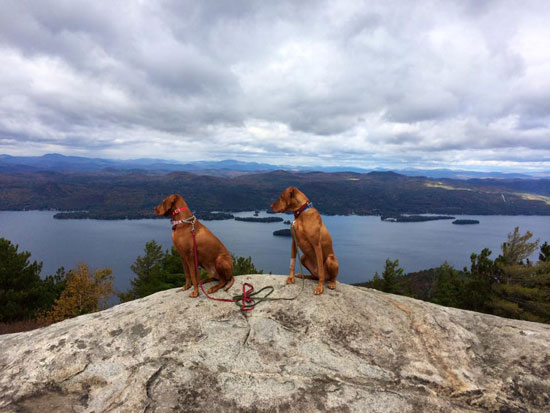 Three Spaniels on Loon Lake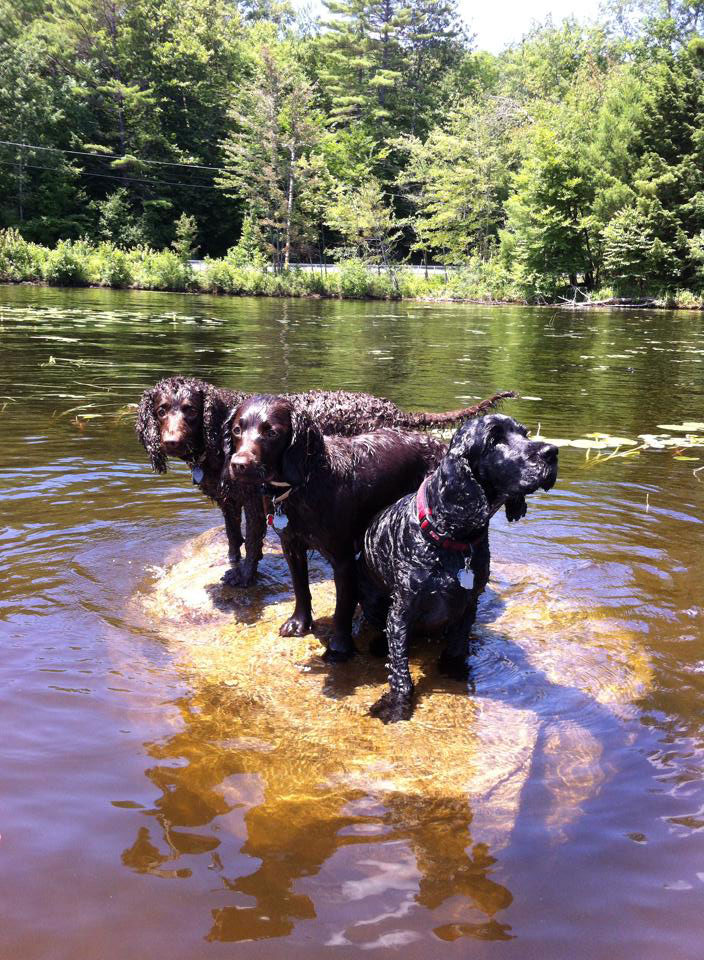 Gen. Bubba Lee Cooper - Seventh Lake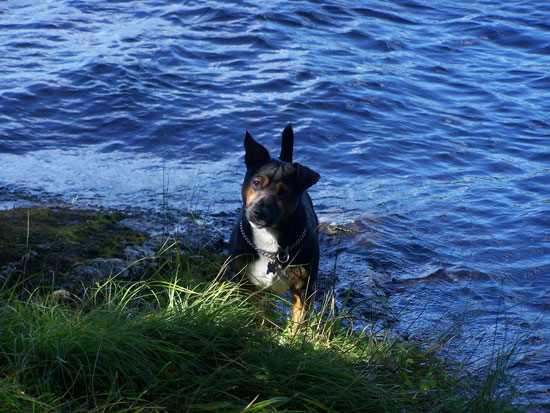 Burton - Lapland Lake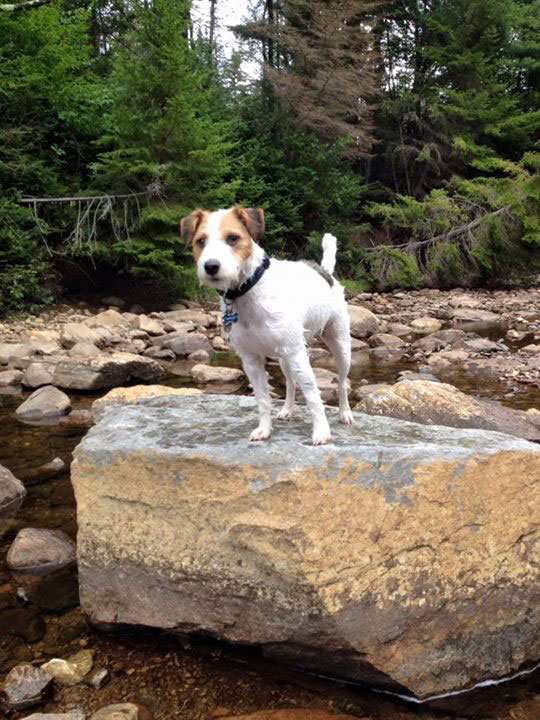 Cade - Hadley Mountain Fire Tower Hike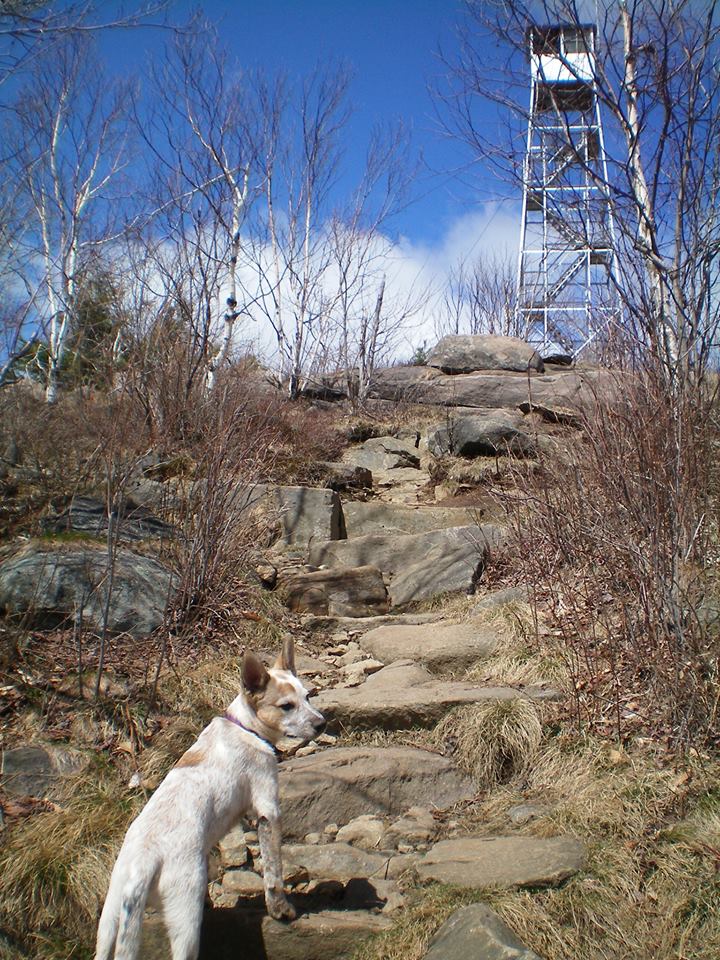 Mercury playing in the snow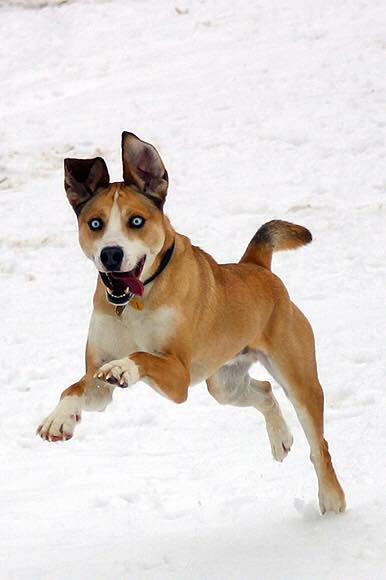 Aberdeen - Brant lake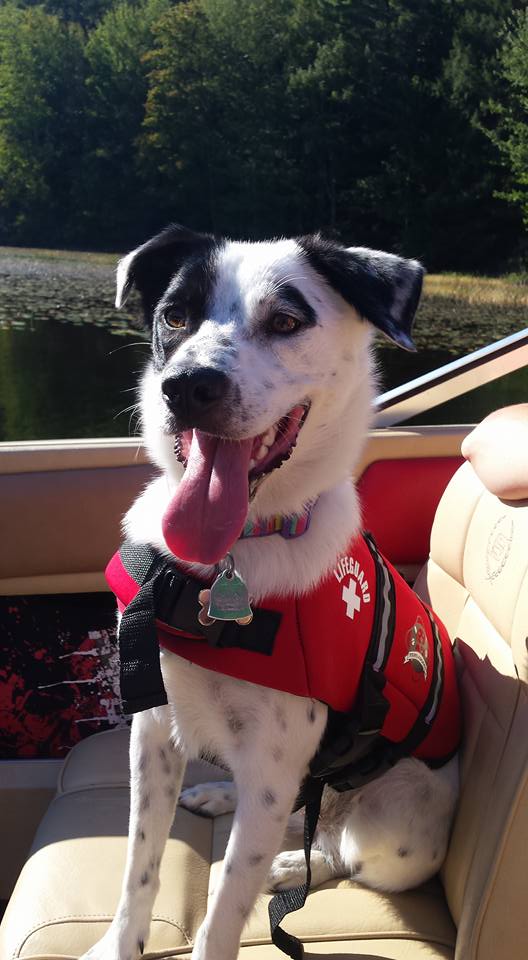 Lana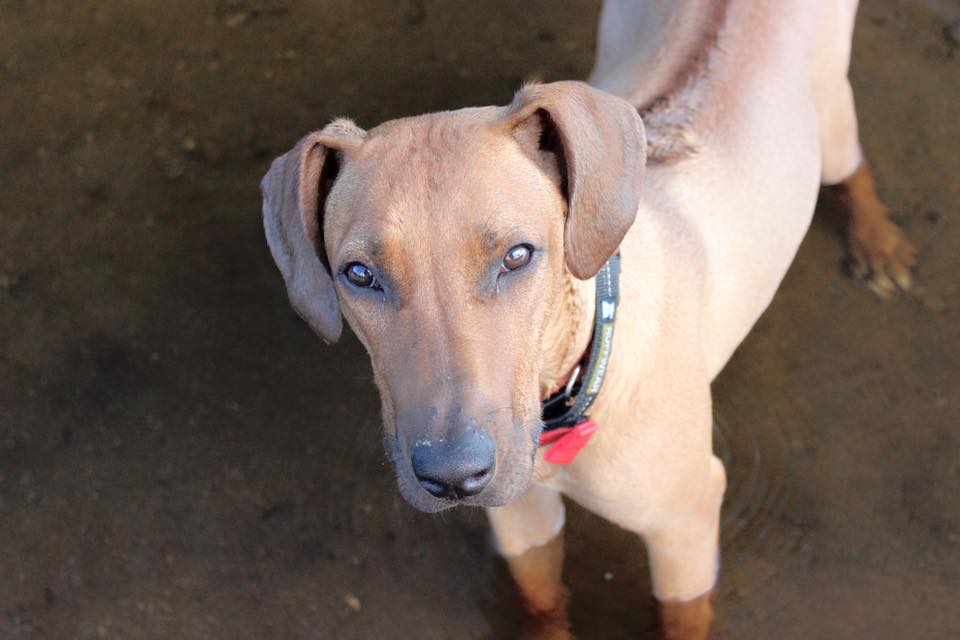 Jeter cooling off in Haque Brook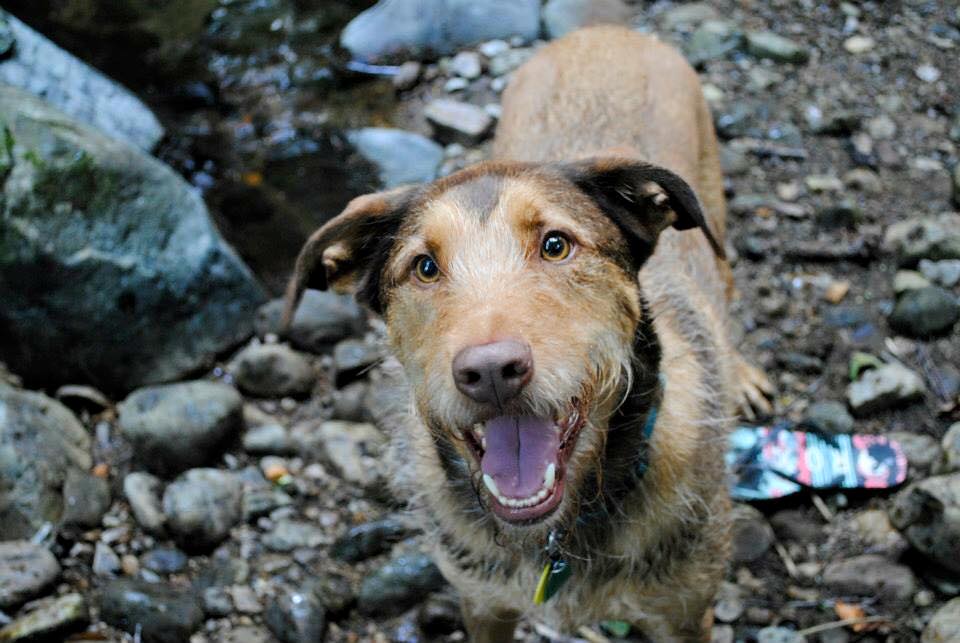 Windy the Wonderdog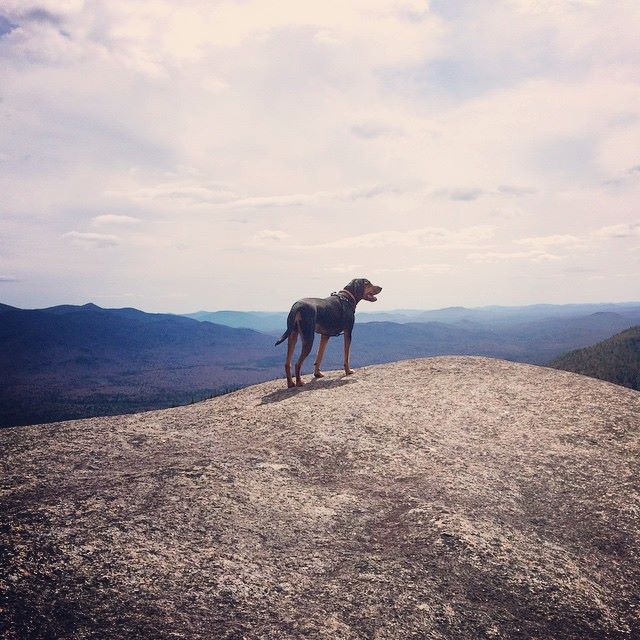 Forest - 1yr old Coonhound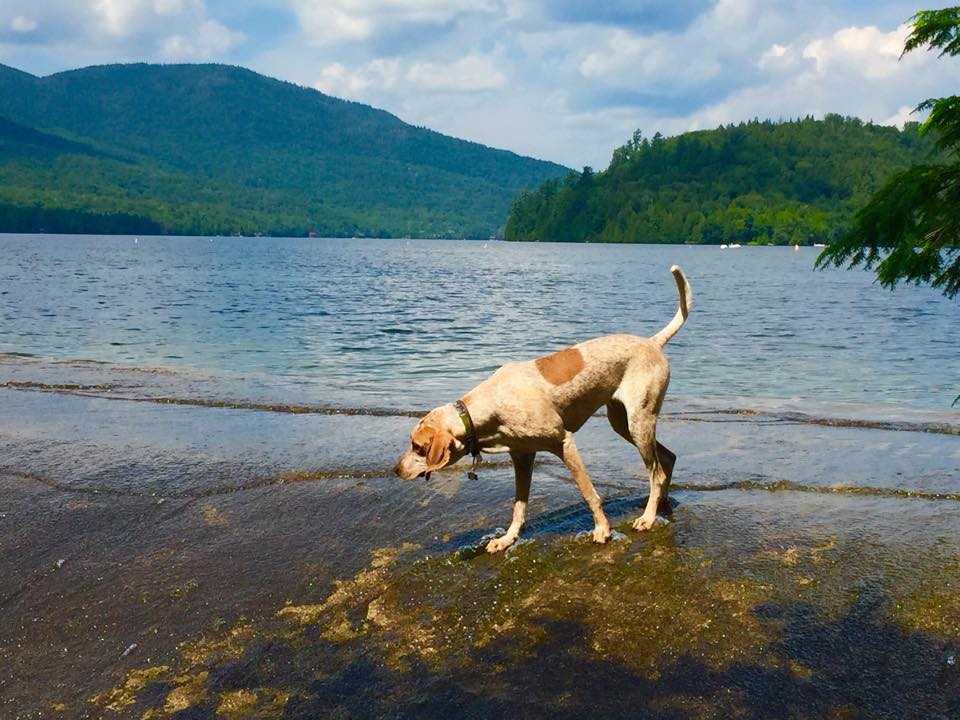 Abby - Kayaking
Adirondac Bart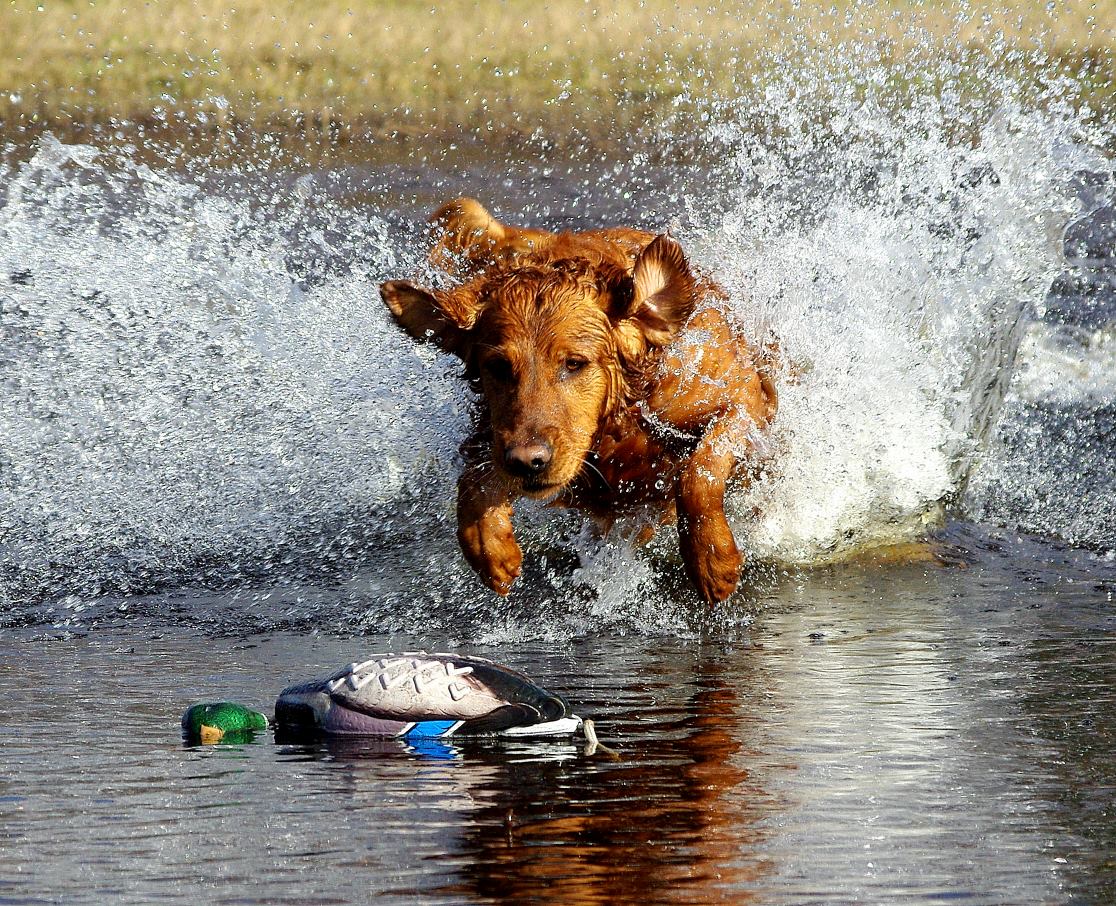 Annie at camp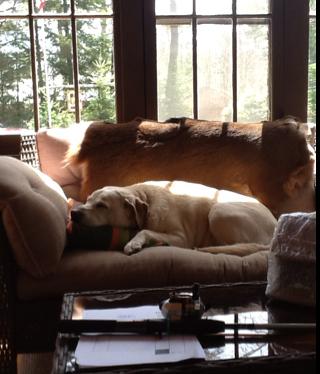 Aries & Elle at Axtons Landing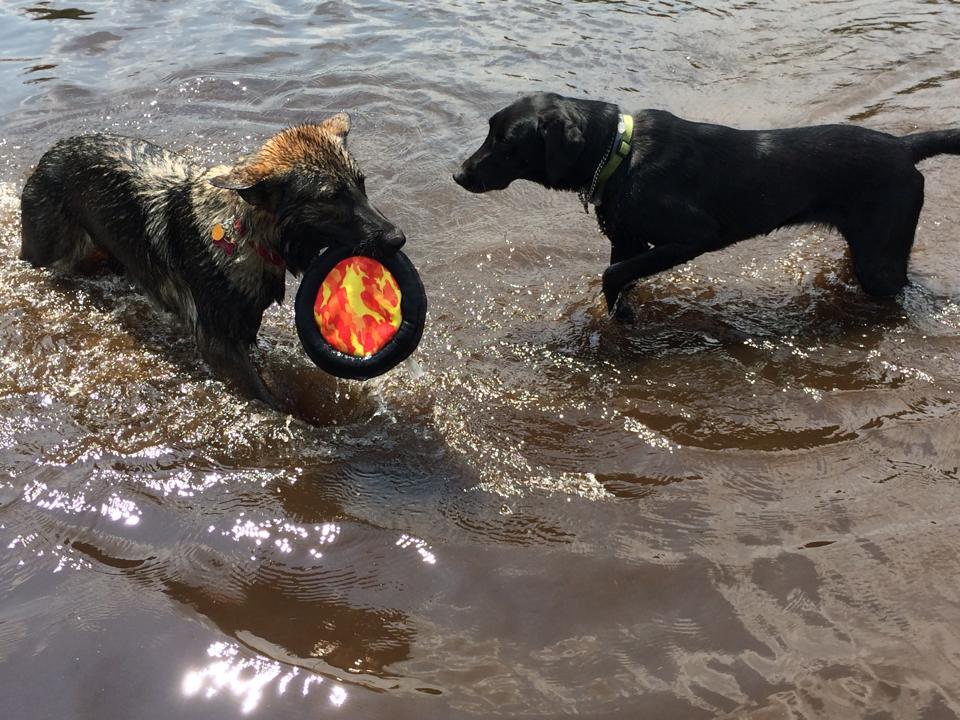 Bailey & Jack on First Lake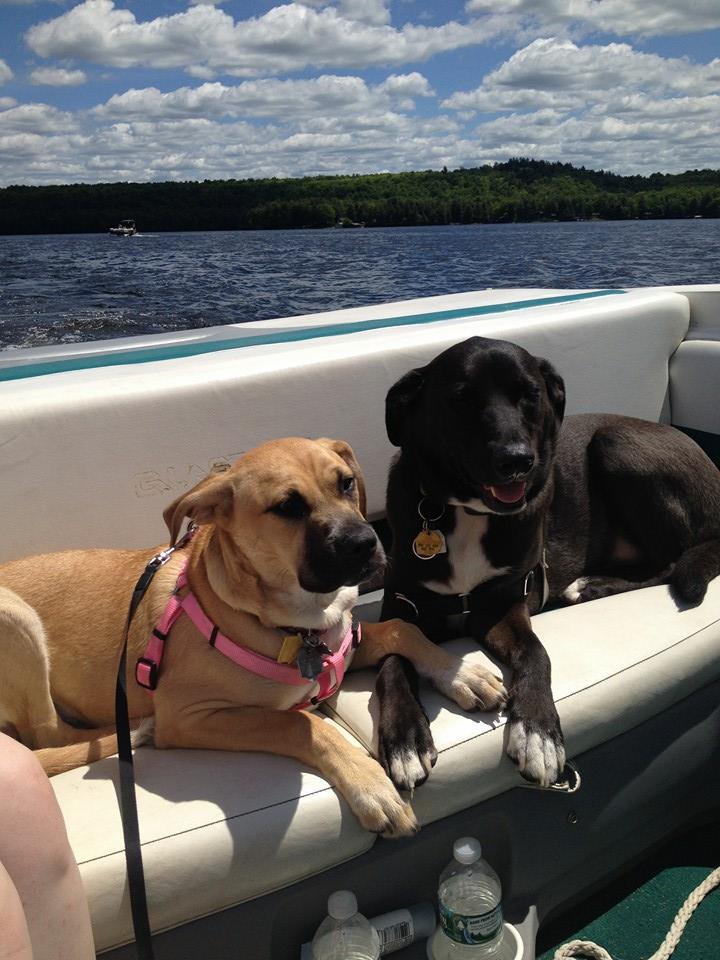 Atlas Batman - Great Dane, Age 1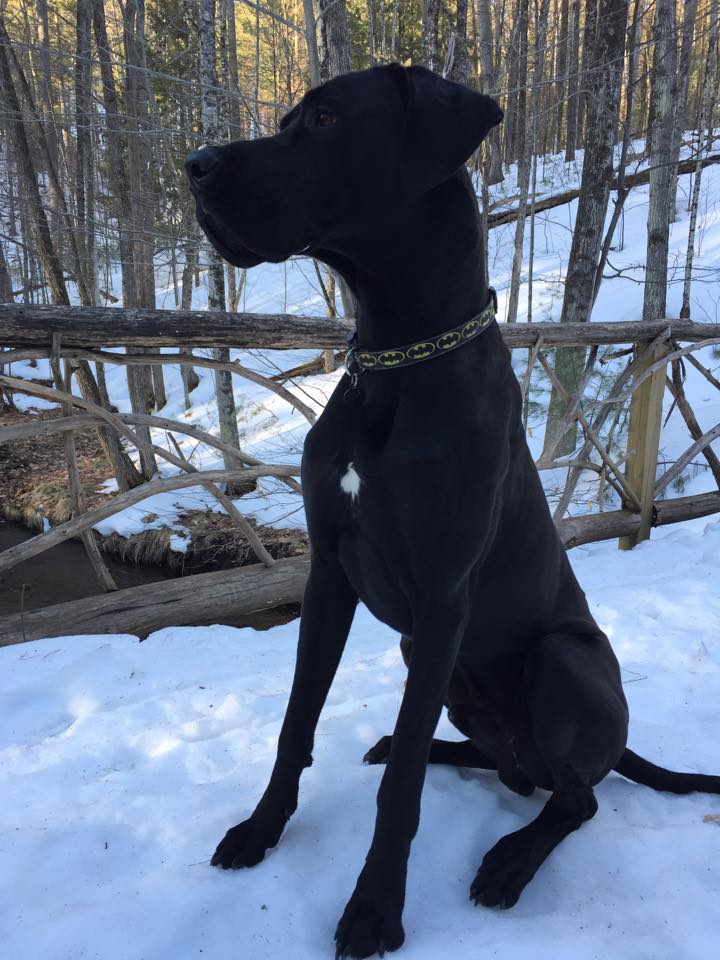 Bebe - tired out after a long trail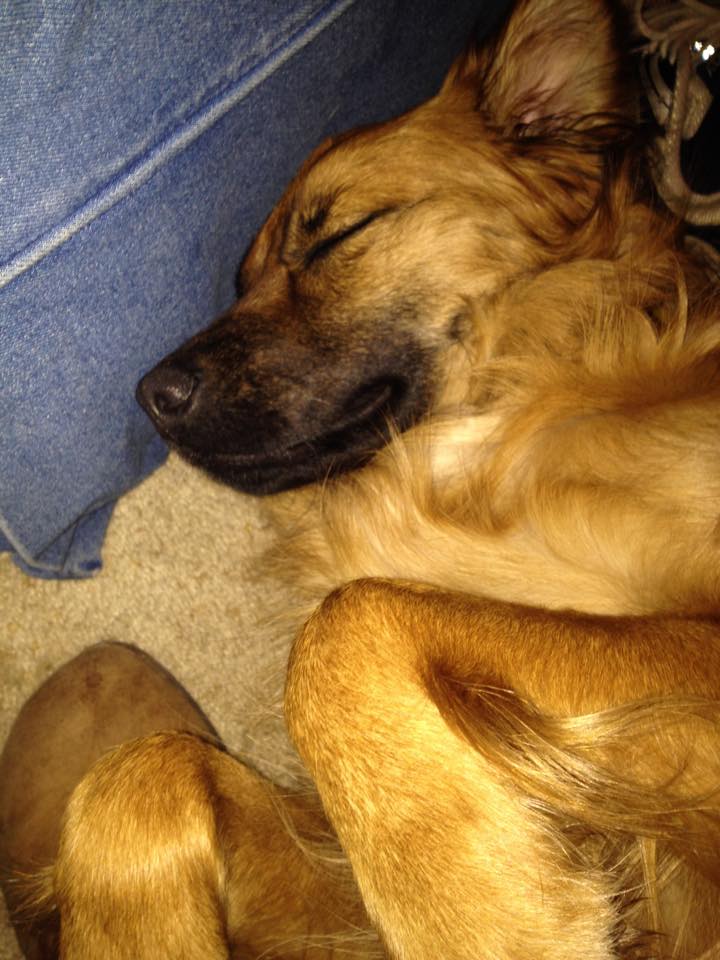 Belle on Algonquin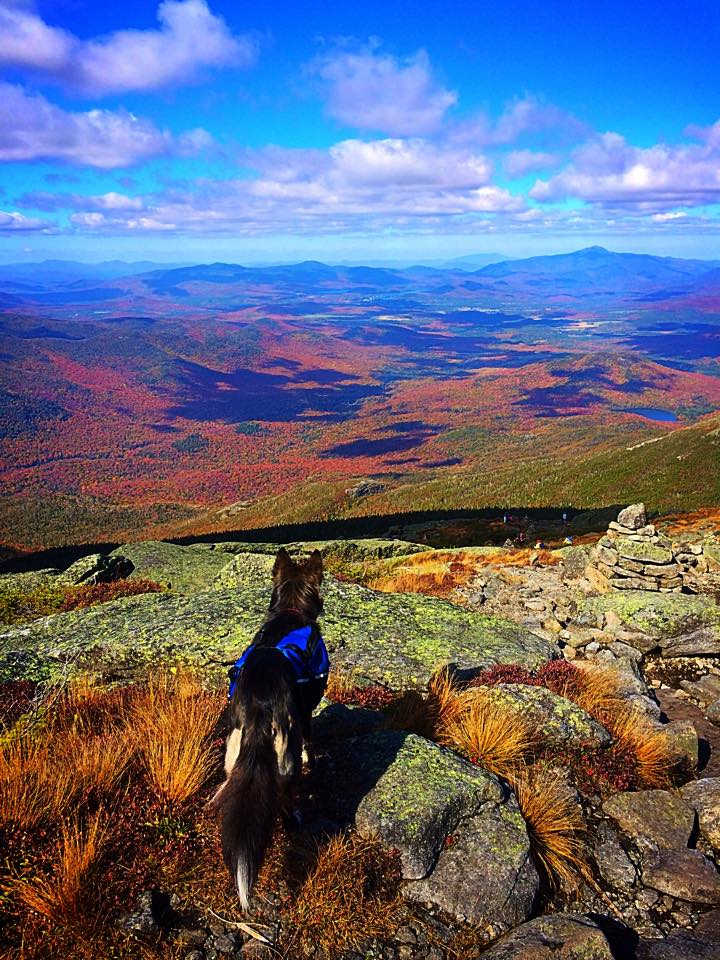 Blue in the North East Adirondacks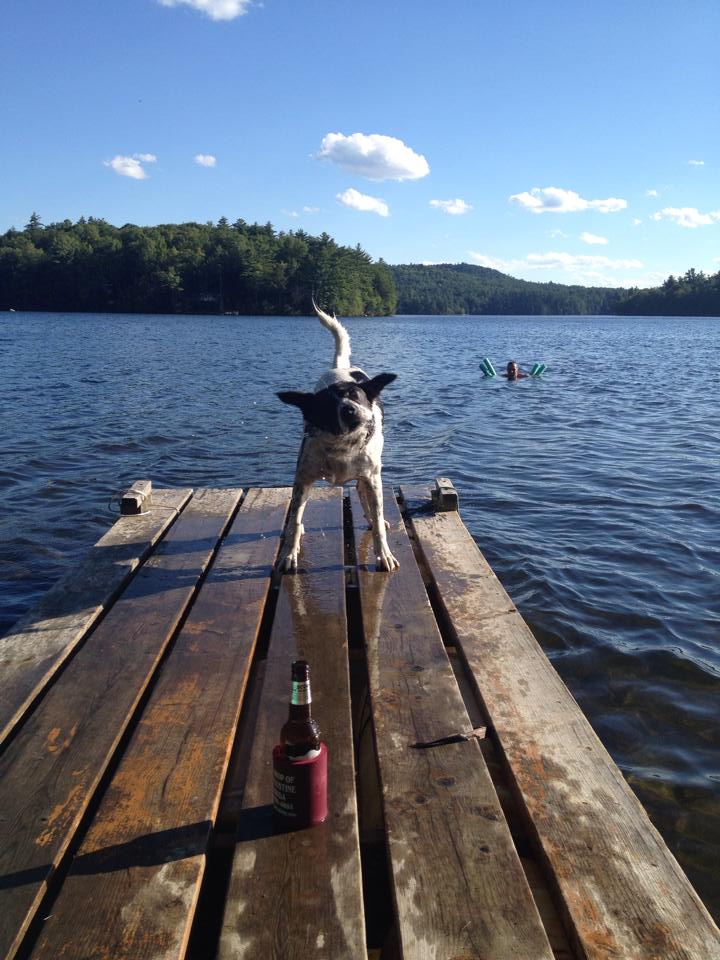 Bubba - 10 years old at Pharoah Lake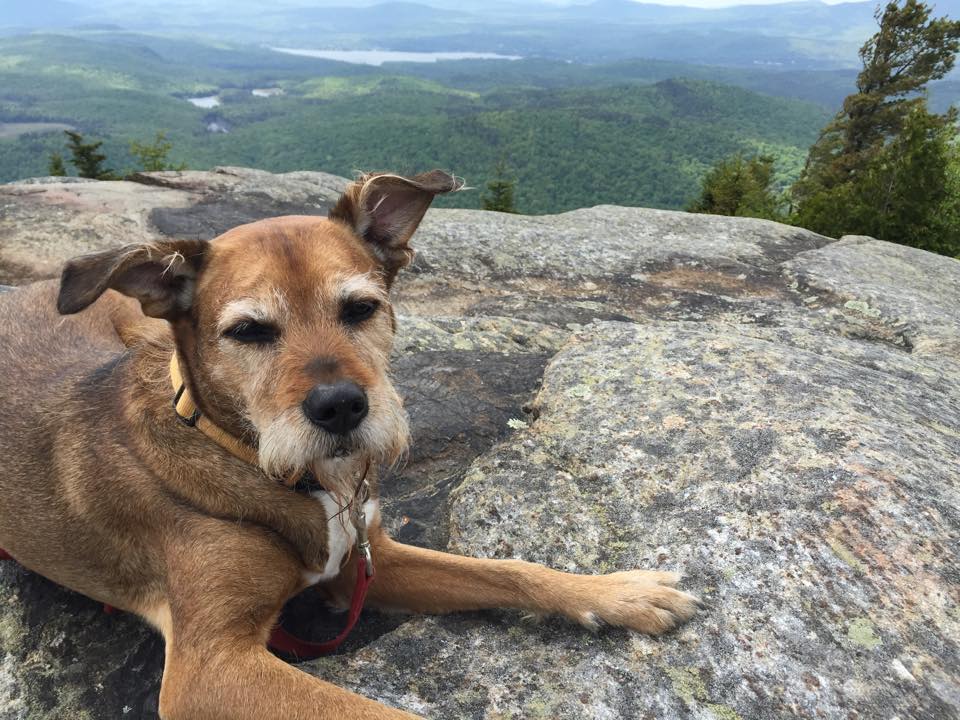 Bubba on Schroon Lake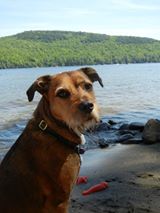 Burton on Canada Lake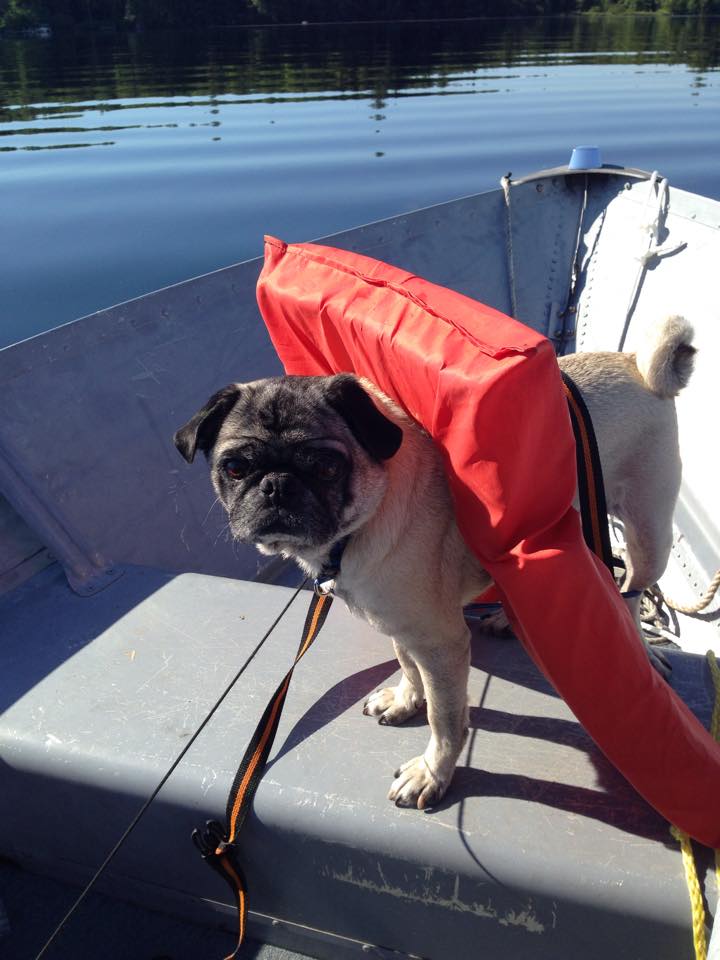 Caleb - Essex Chain Lakes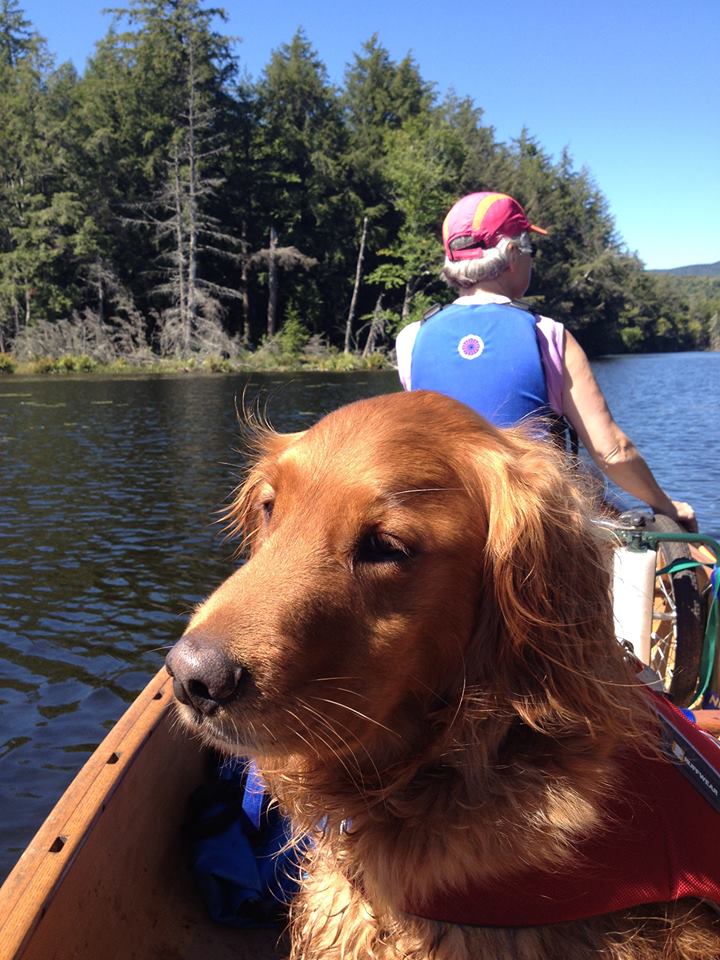 Chloe - Silver Lake (Northville Placid Trail)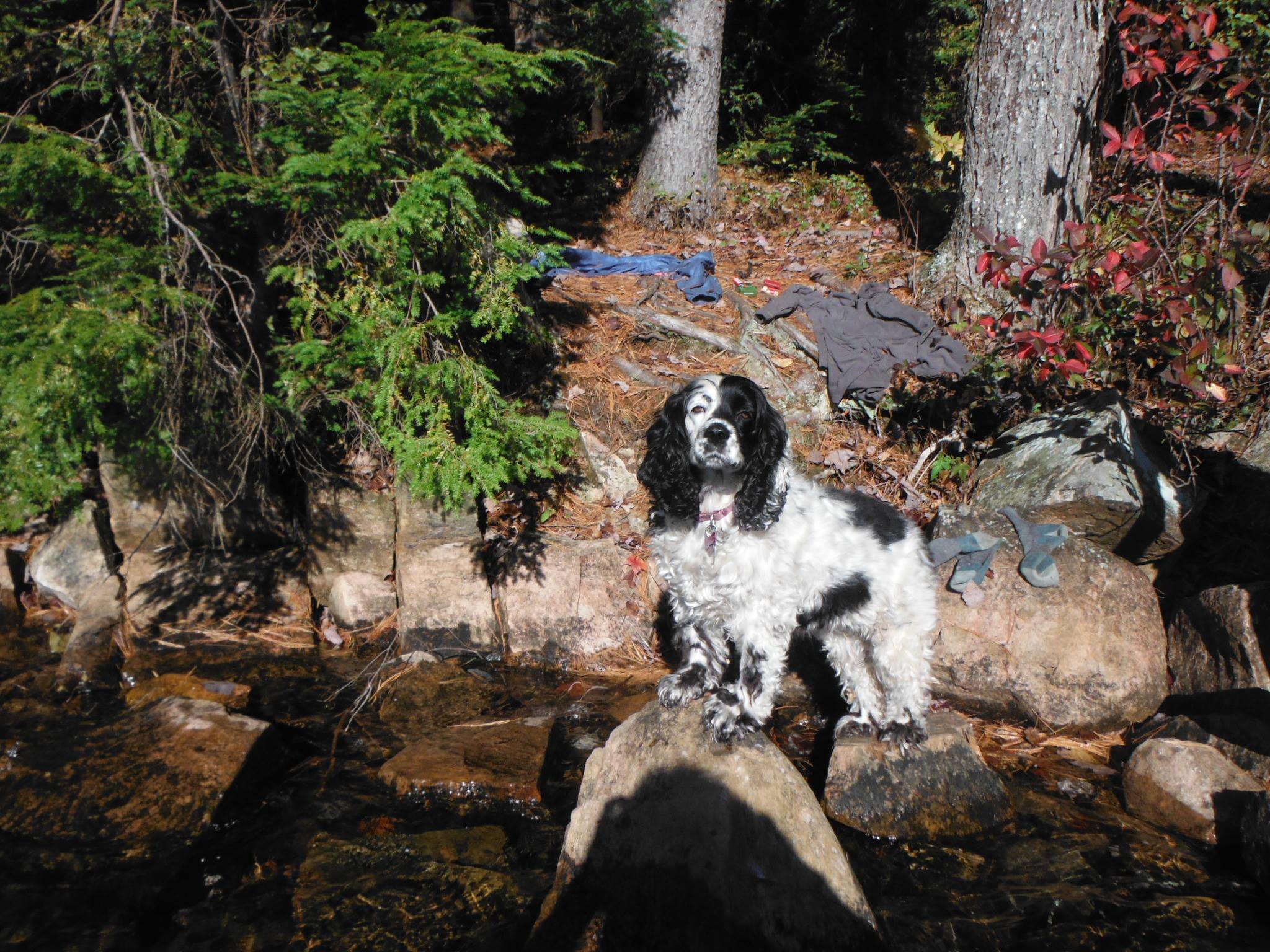 Cobey out in the Horse Paddock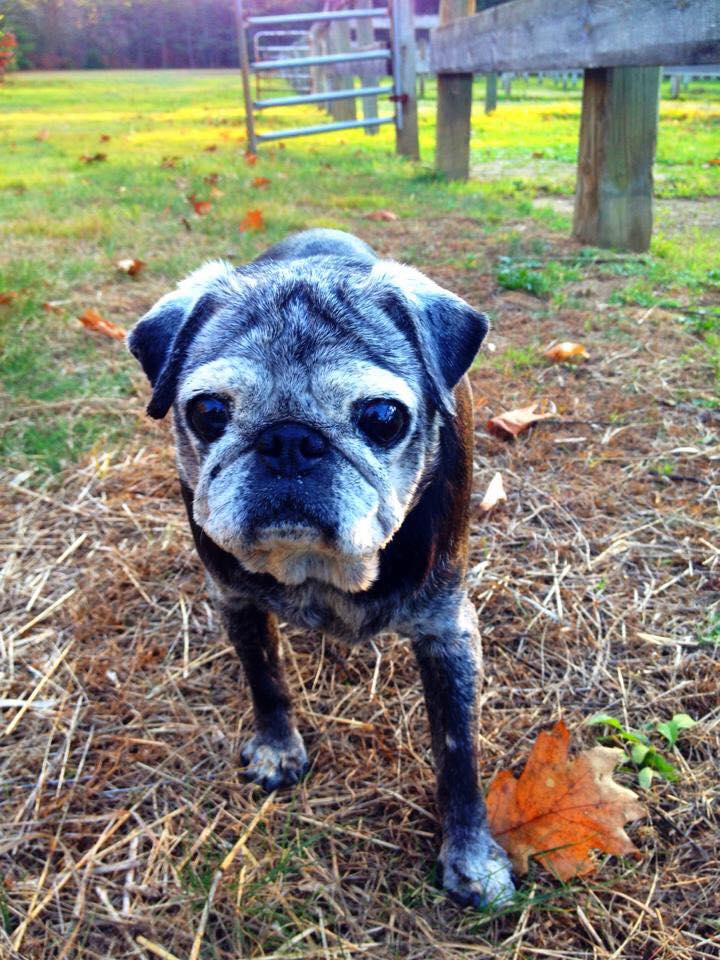 Cody at White Lake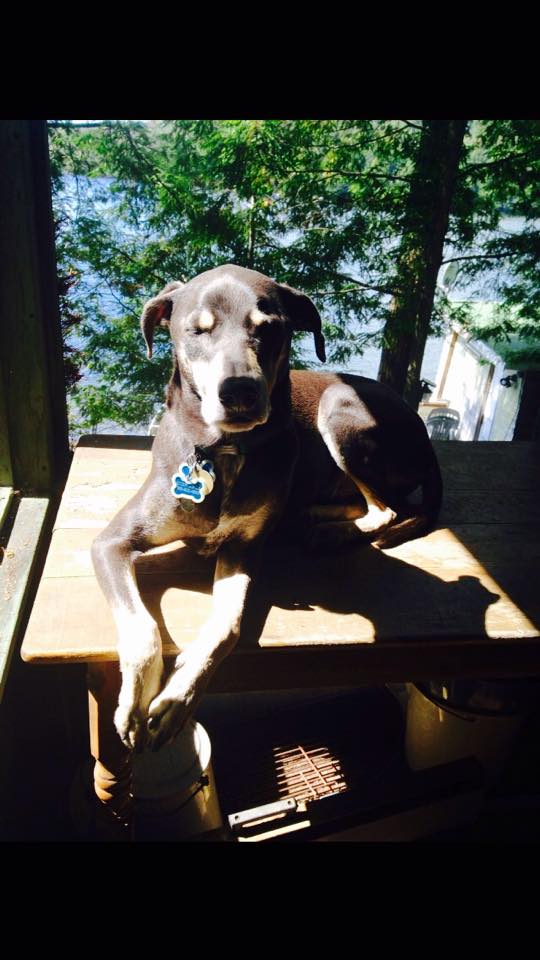 Daisy & Willie on Mount Colden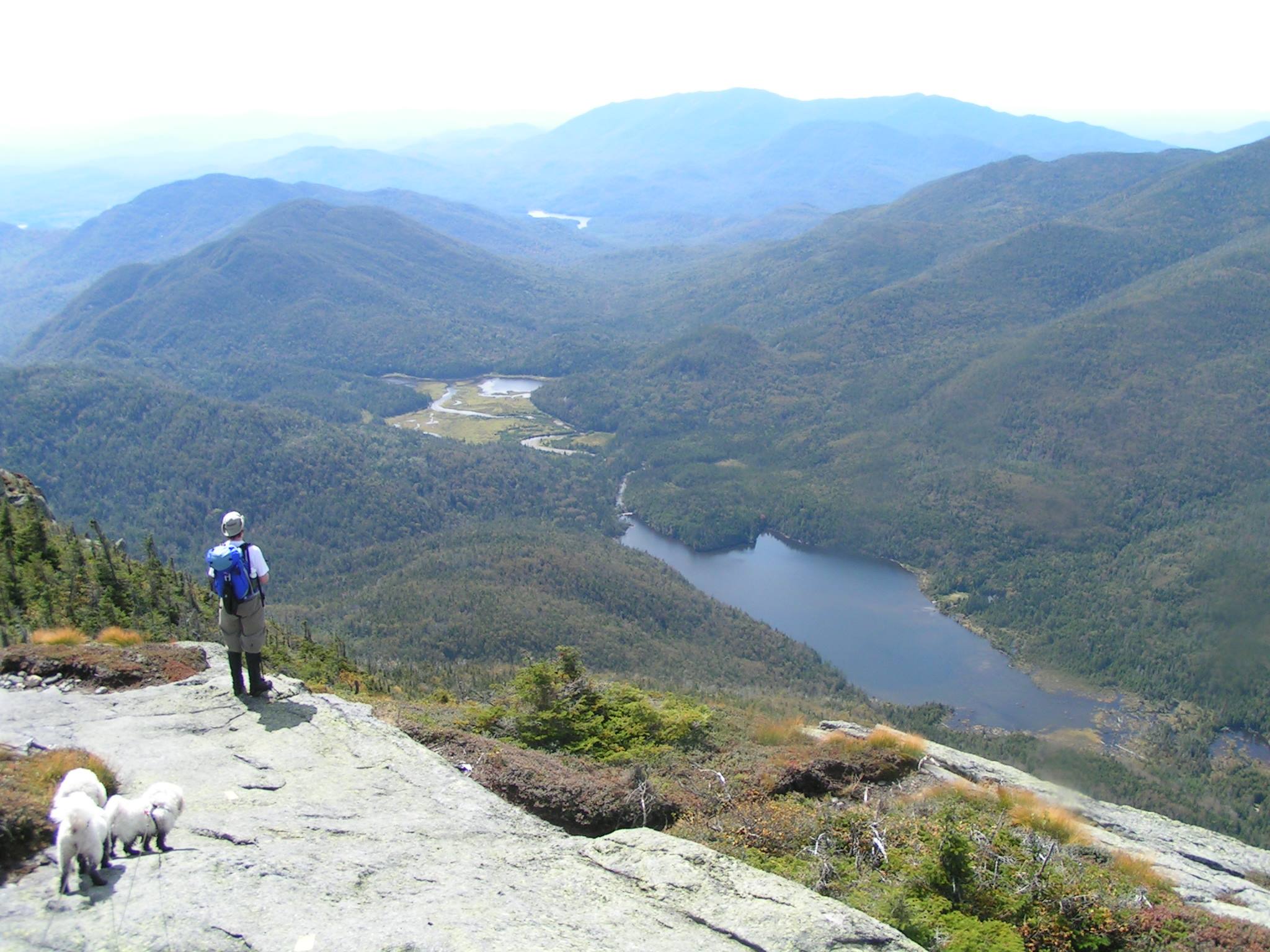 Digger & Monkey at Halfway Brook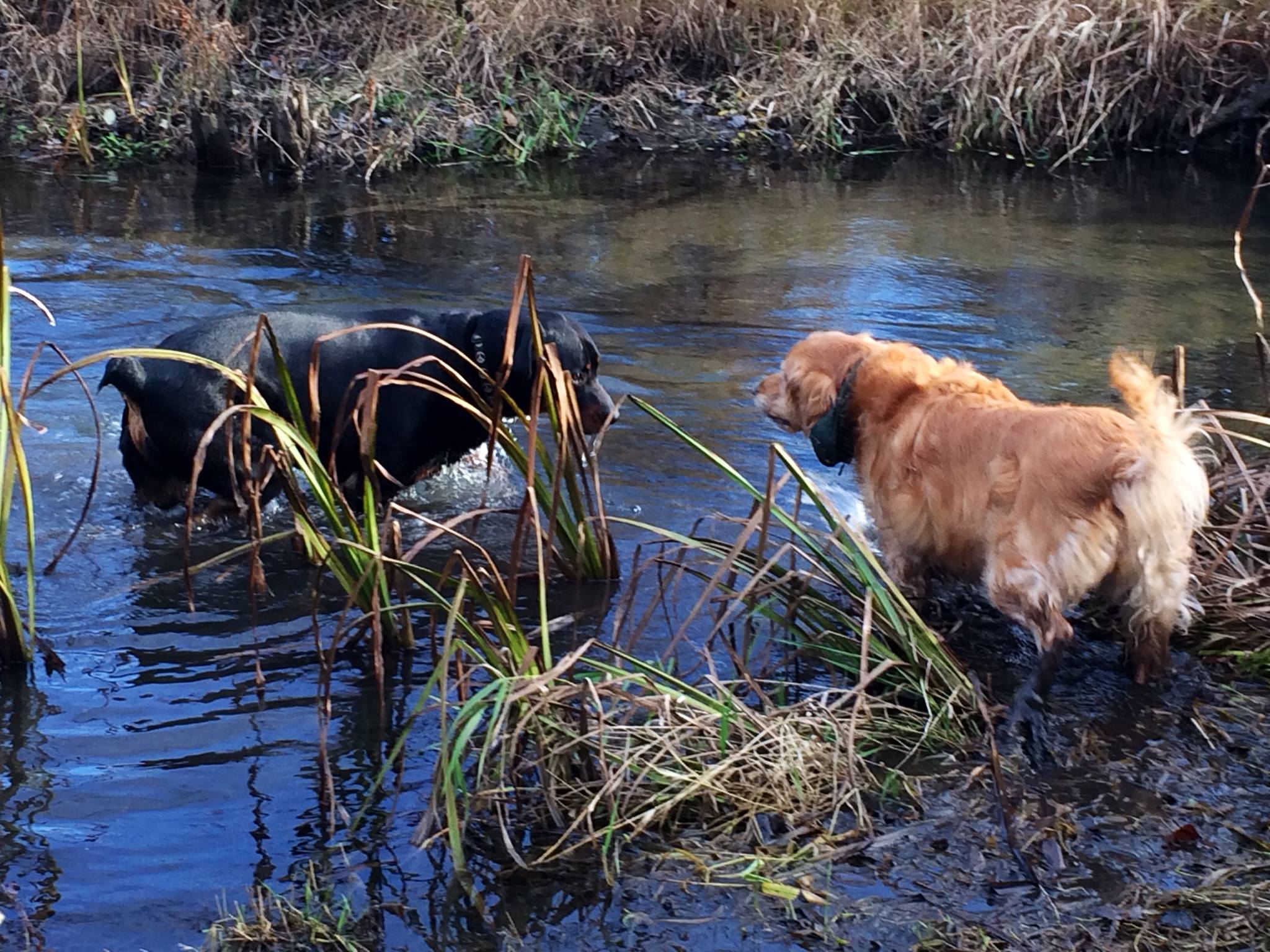 Dozer at camp on The Great Sacandaga Lake
Genny getting ready for a trail ride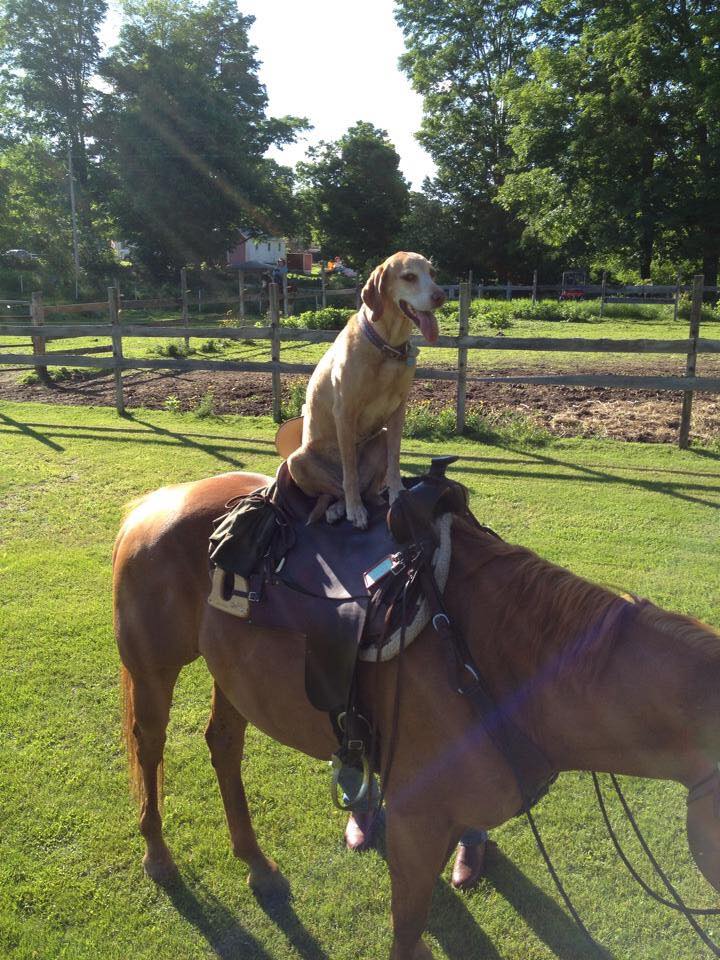 Griffin waiting for a boat ride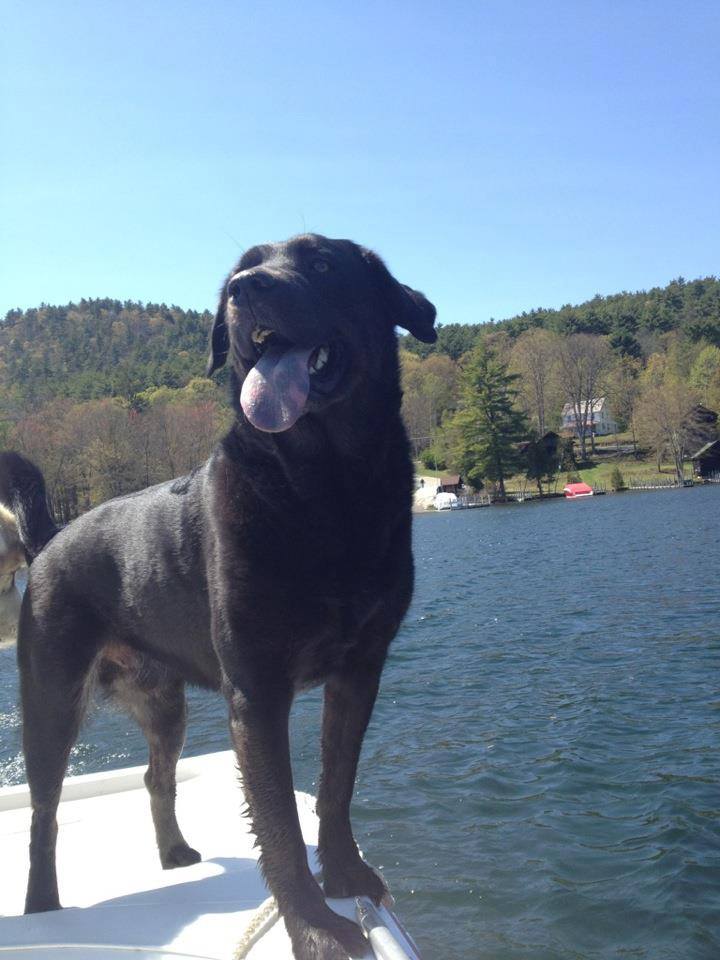 Gunner on Algonquin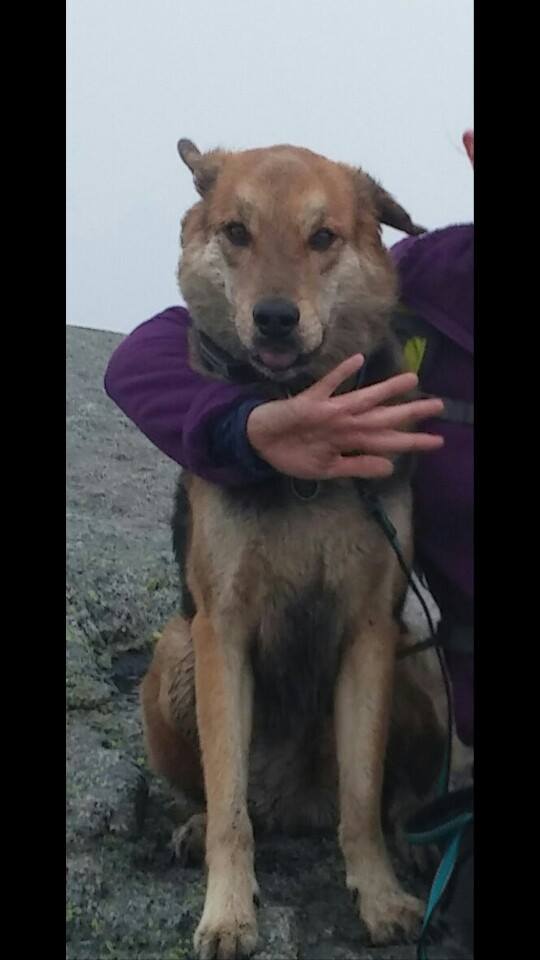 Gunner Ice Fishing on Lake George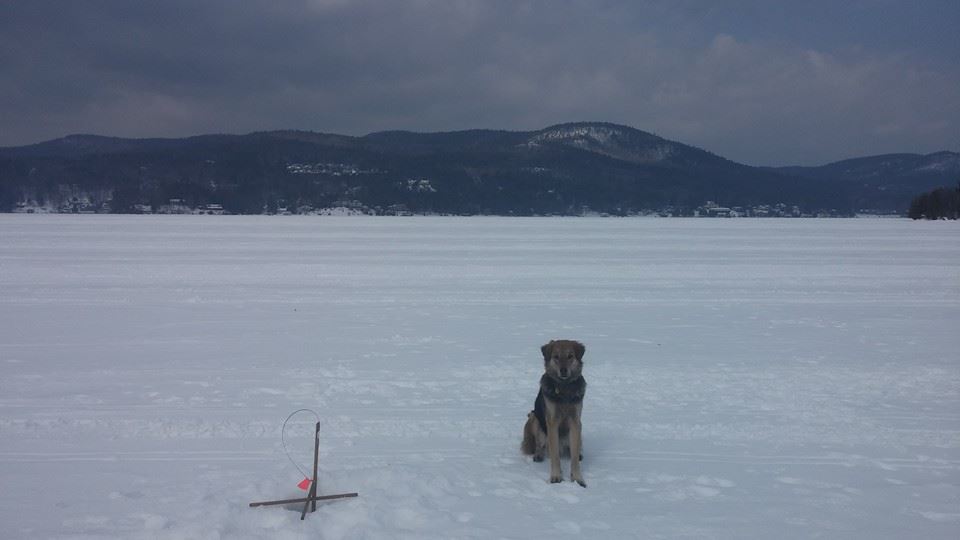 Izzy loves to swim!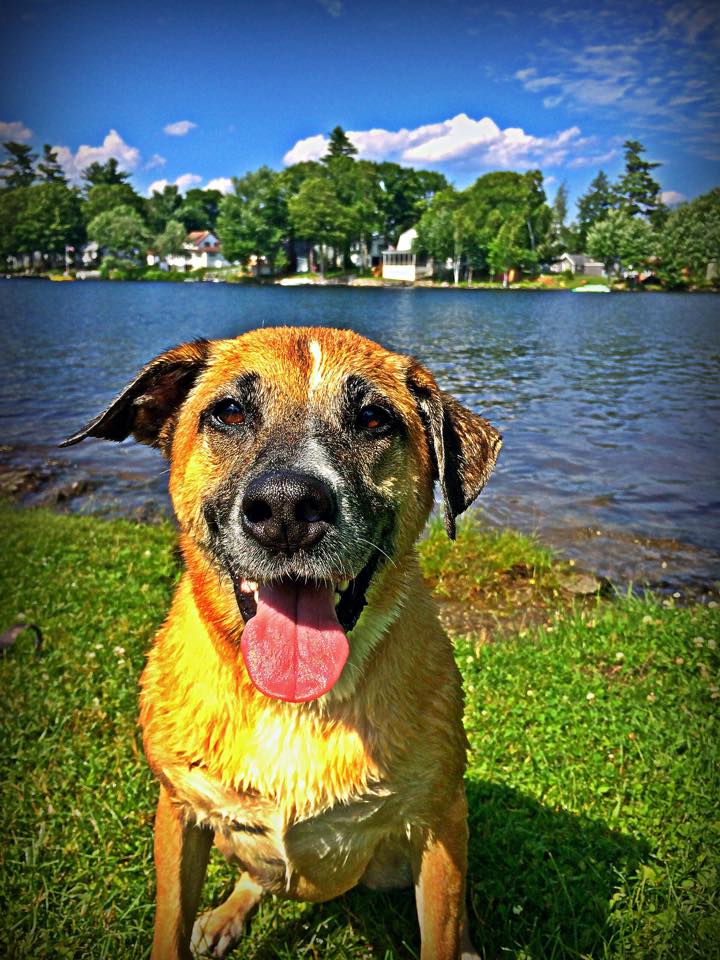 Jack doesn't mind the water temperature!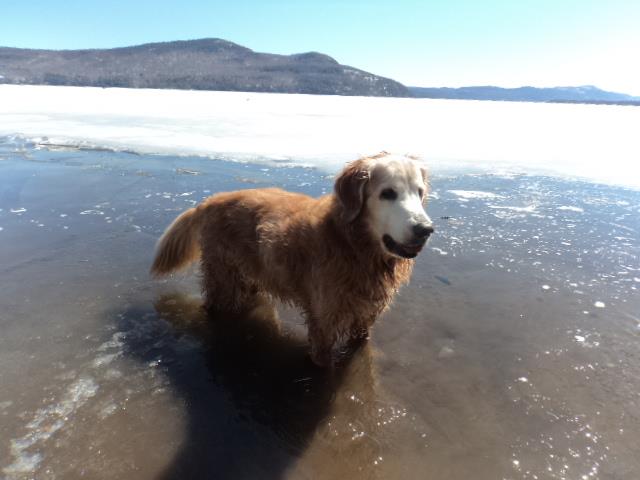 Jackson is a 46er!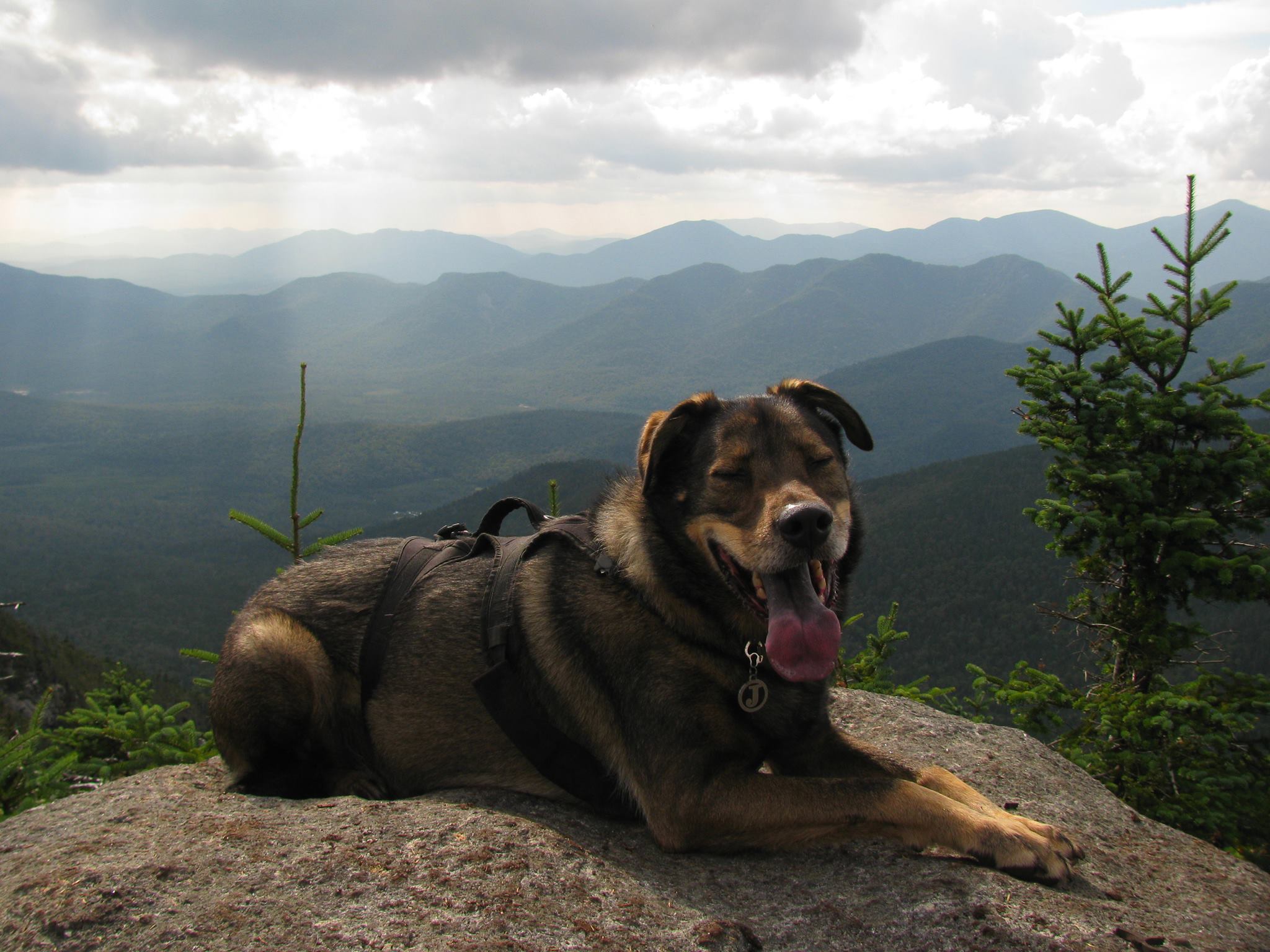 Jackson on Mount Marcy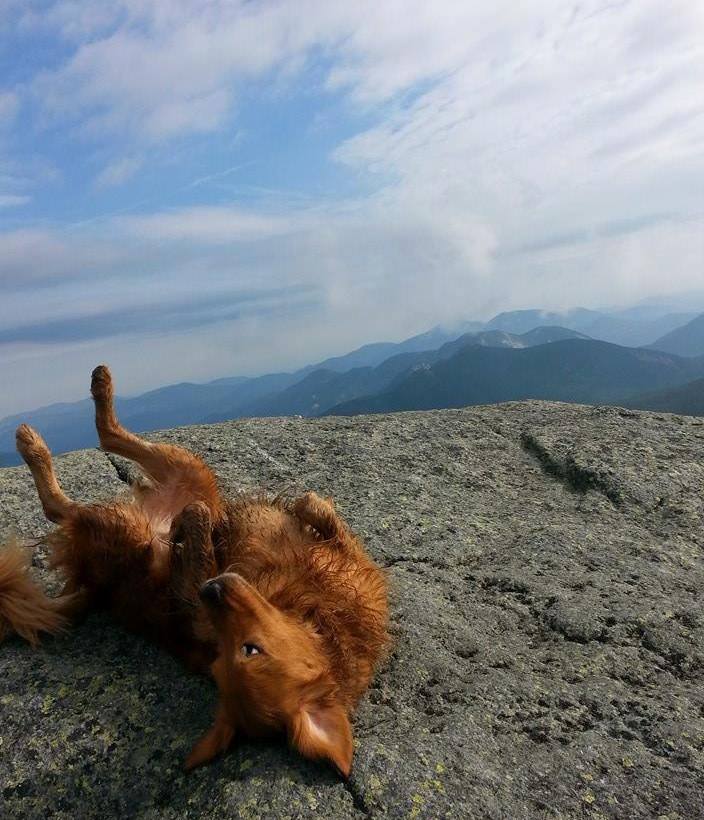 Kerry camping in Lake Luzerne!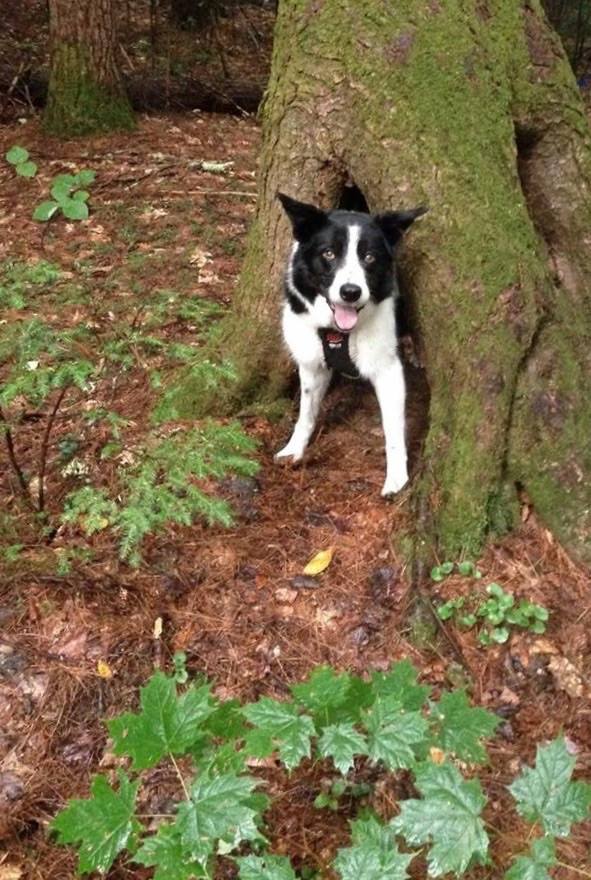 Lily Bug!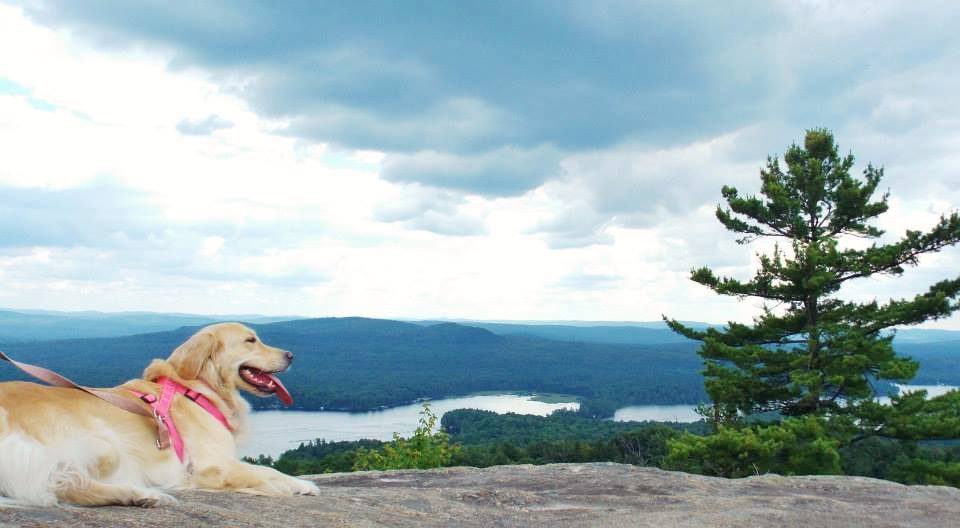 Link at North Lake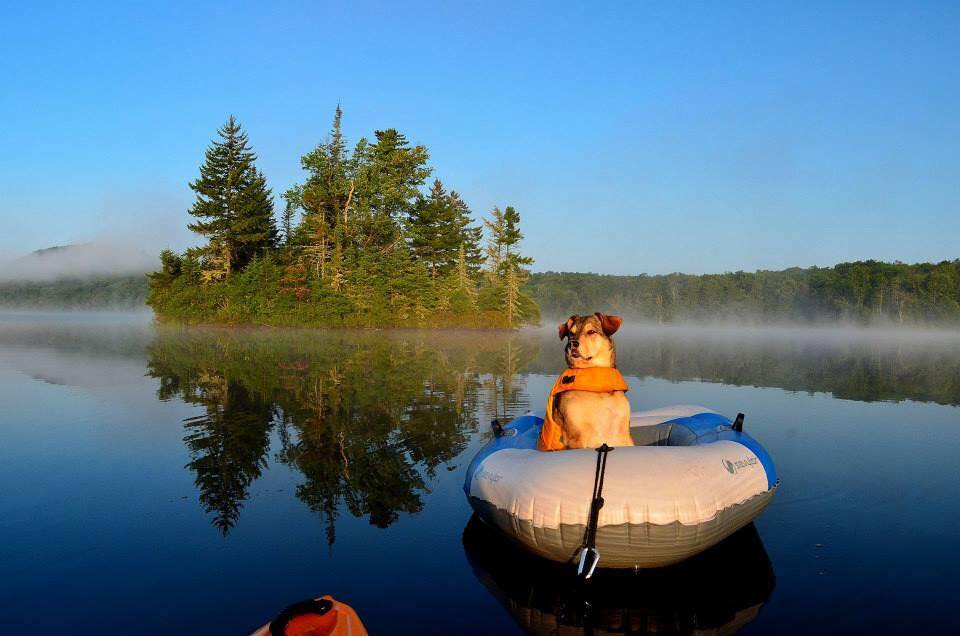 Maggie on Kane Mountain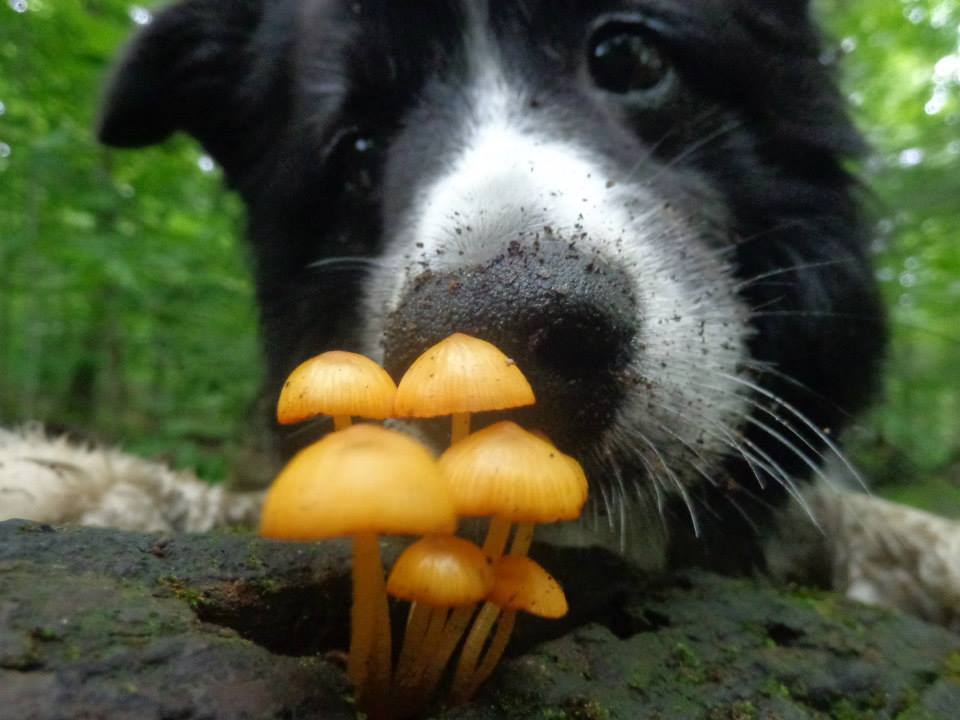 Maggie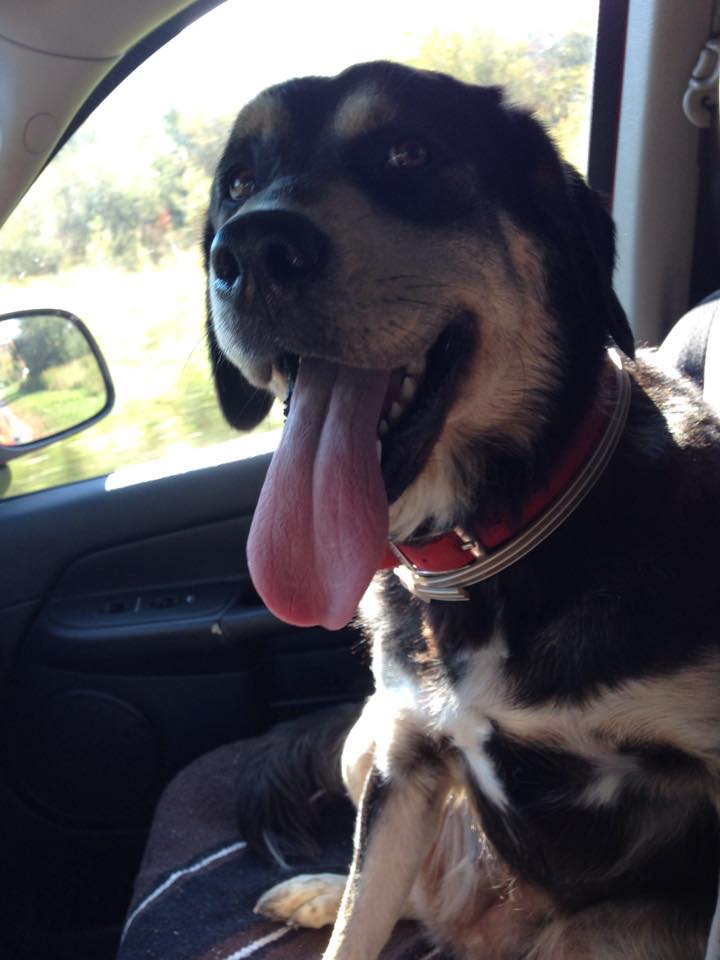 Molly on the dock at Upper Saranac Lake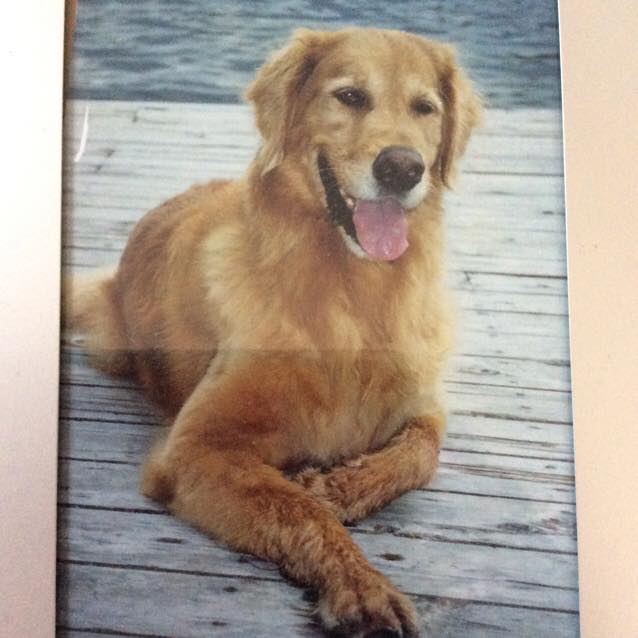 T-Bone Loves Everyone!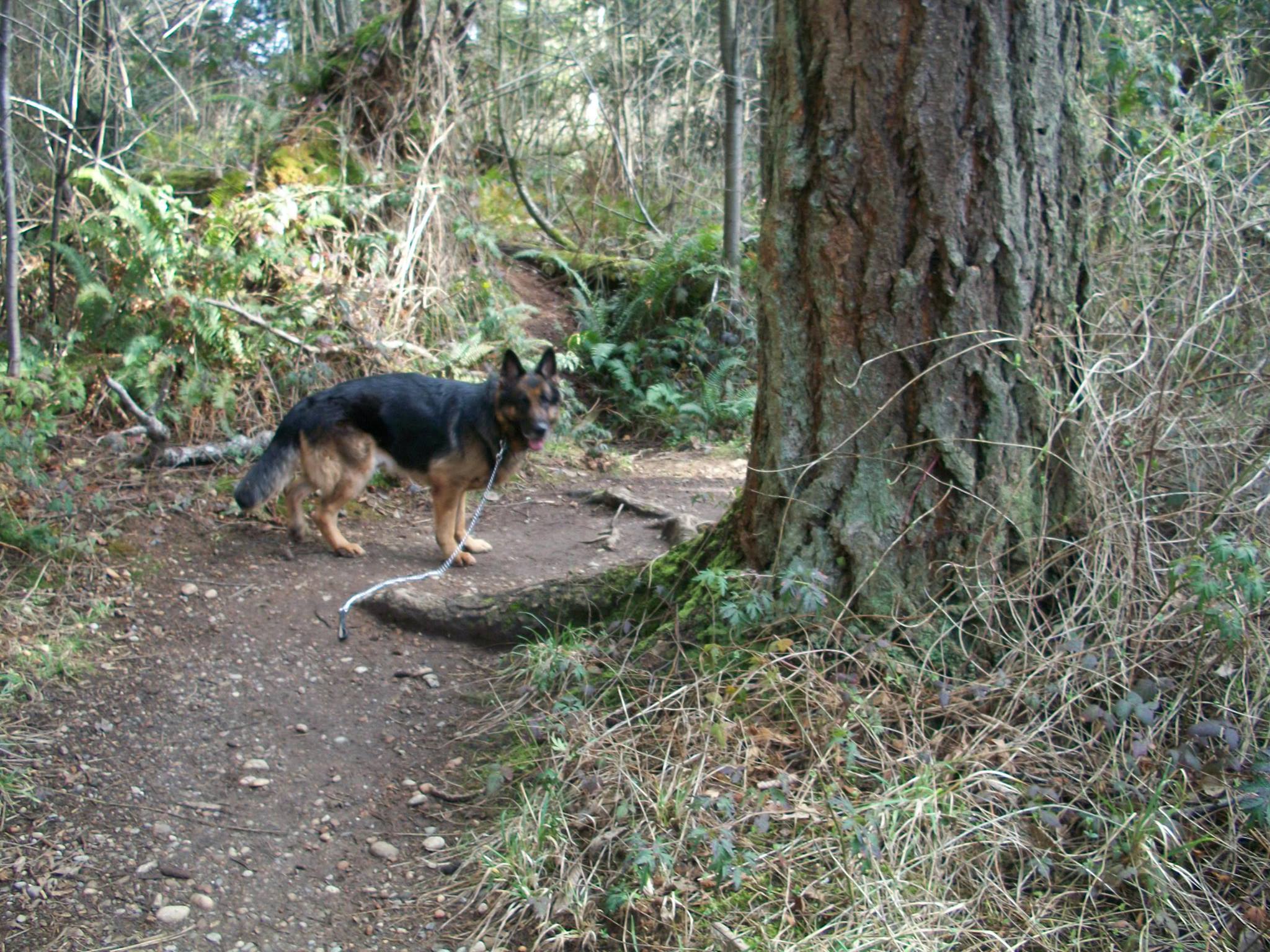 Murphy on Mount Marcy!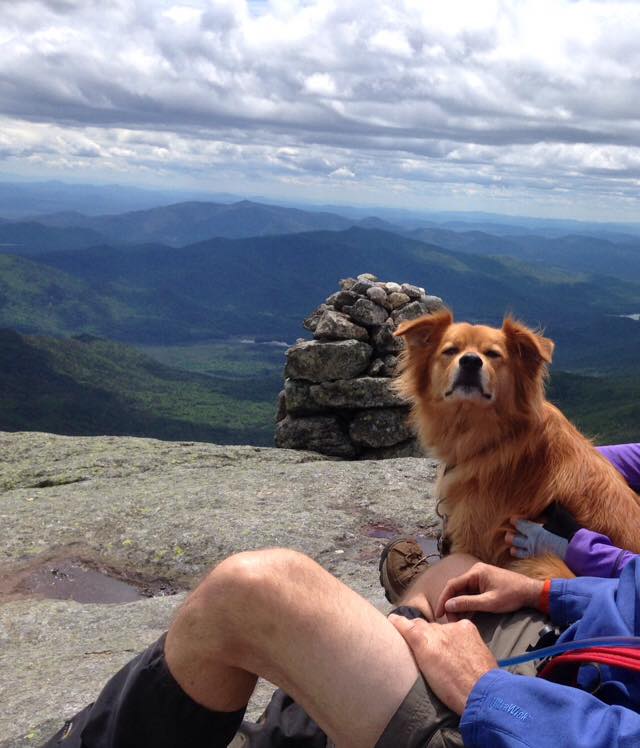 Oakley on Bald Mountain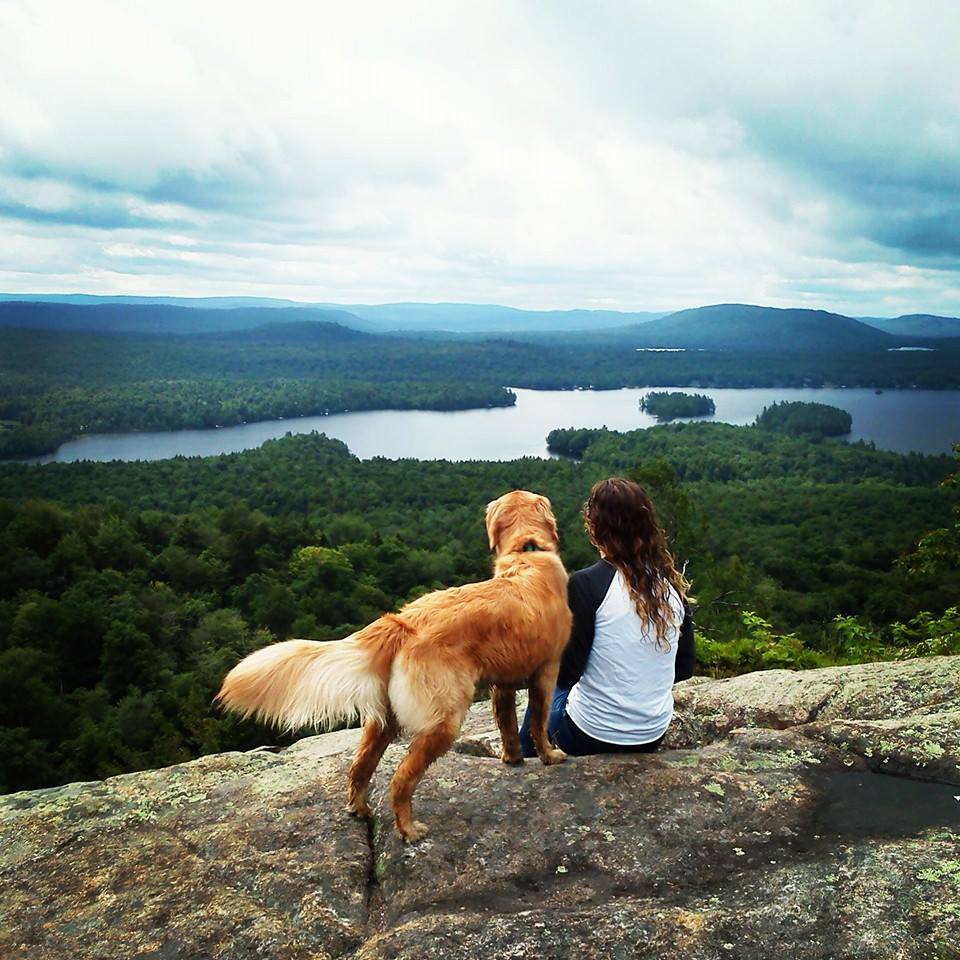 Oregon is 14 Years Old at Fourth Lake!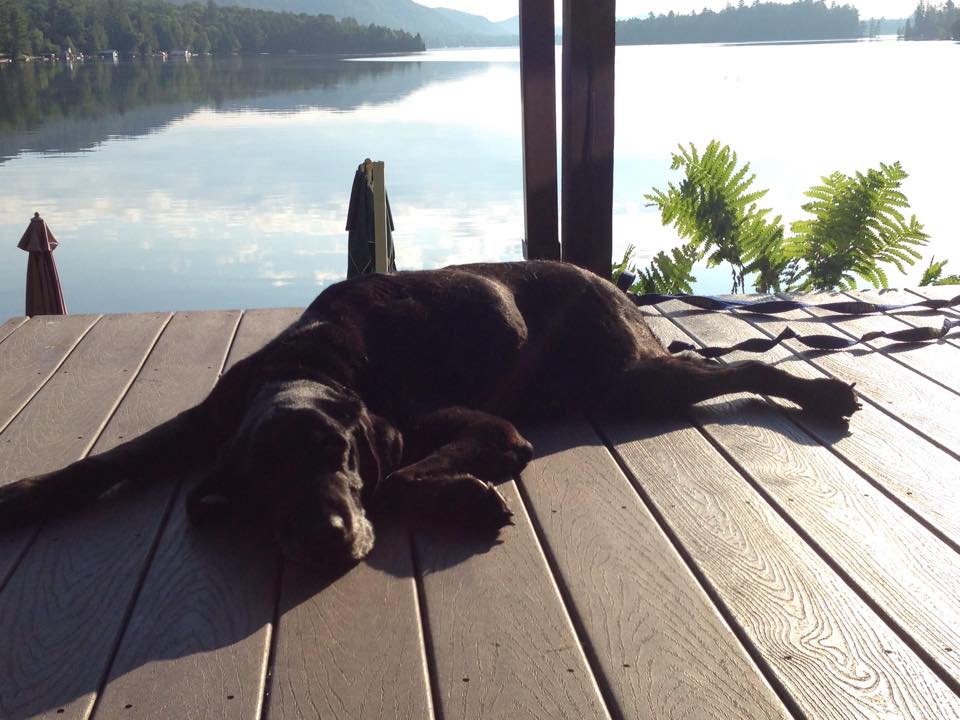 Remington's first camping trip at North Lake!
Remus loves the snow!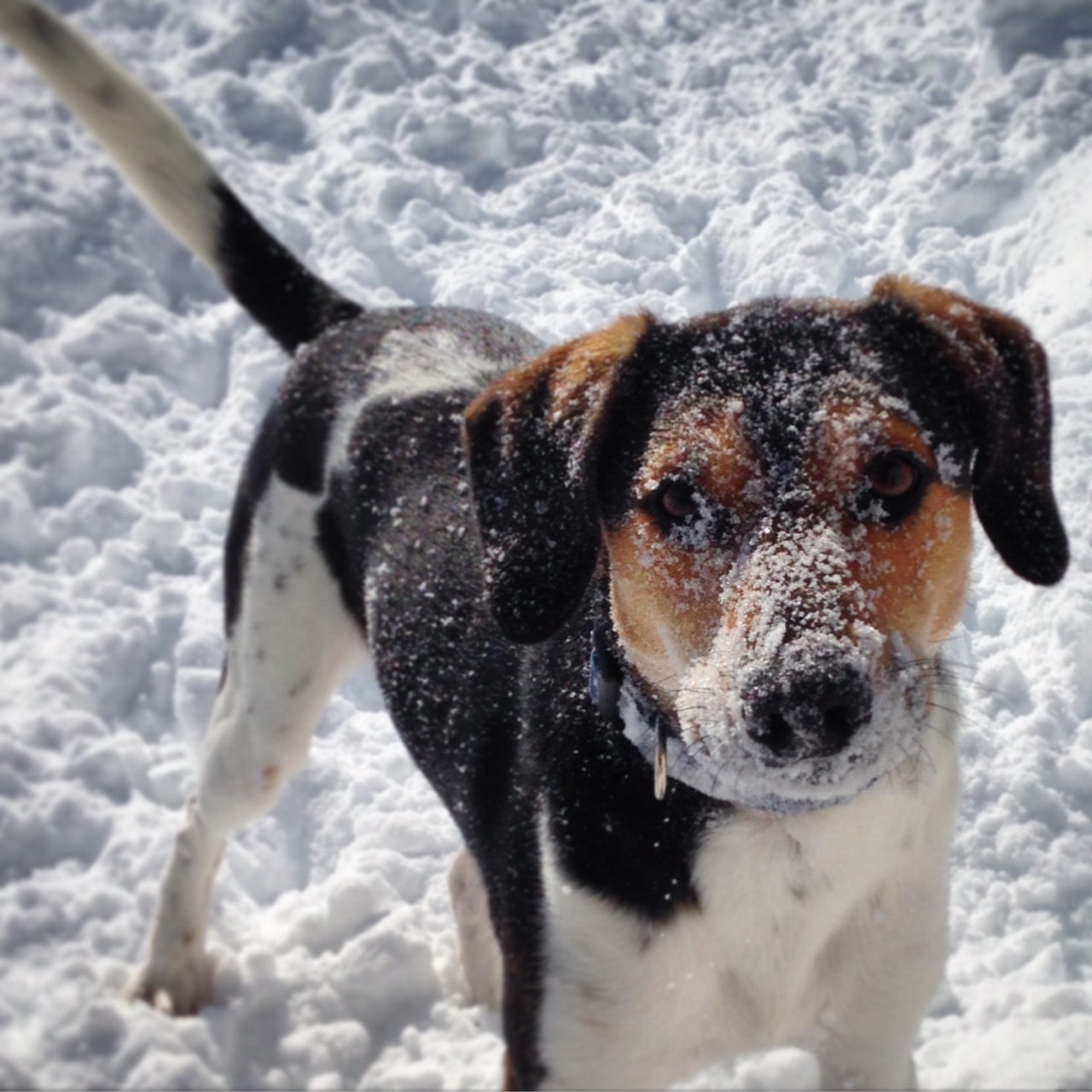 Vida & Tica at Saranac Lake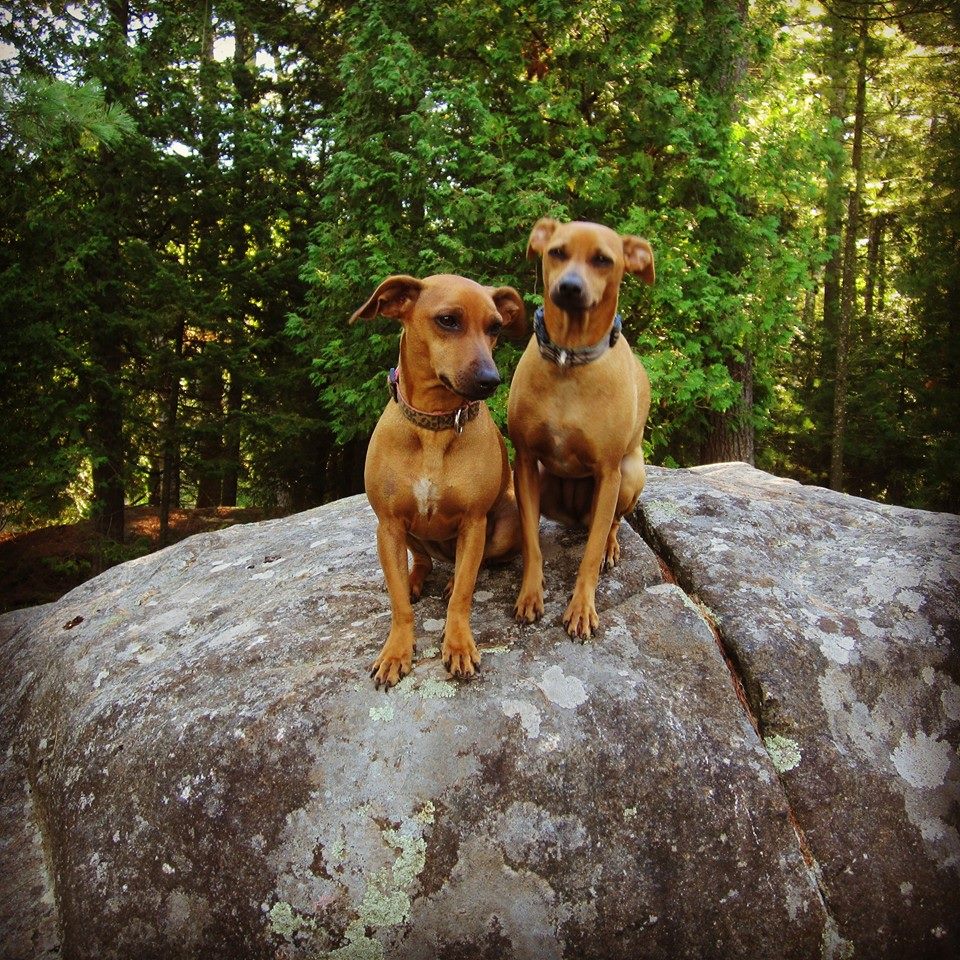 Rondack on Brant Lake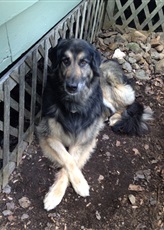 Roxy in Old Forge
Sadie on White Lake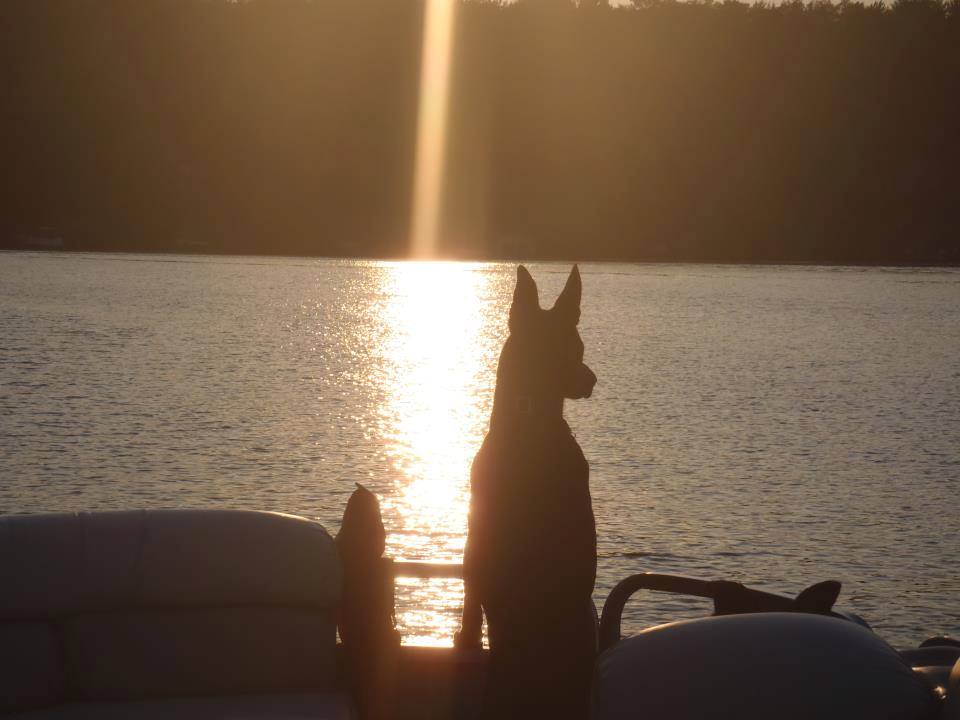 Scout scouting out the lake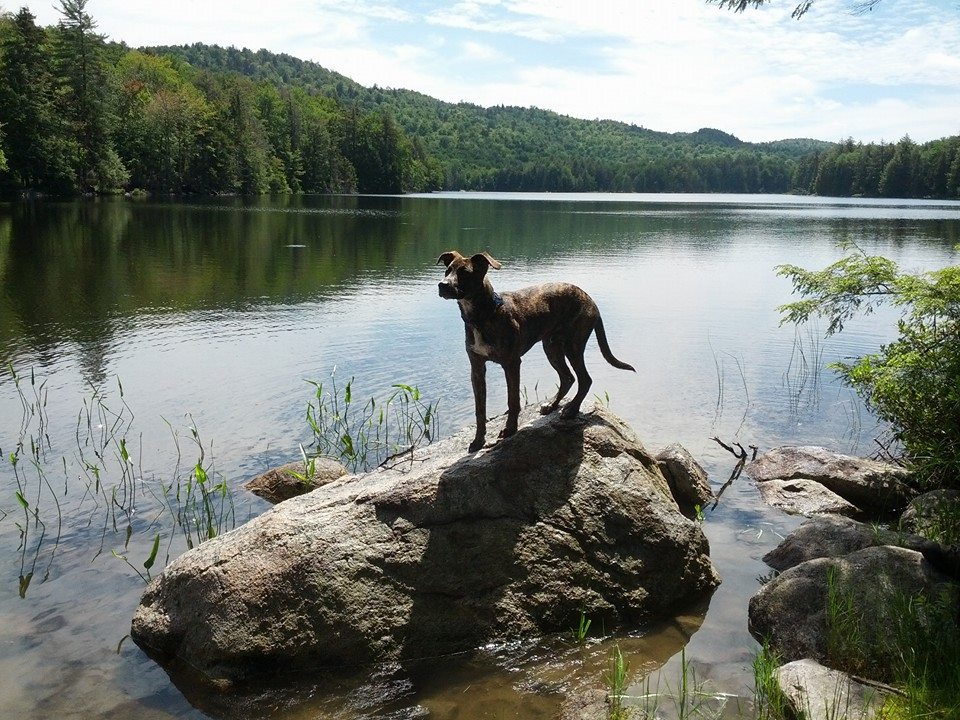 Seven and Toby in Lake George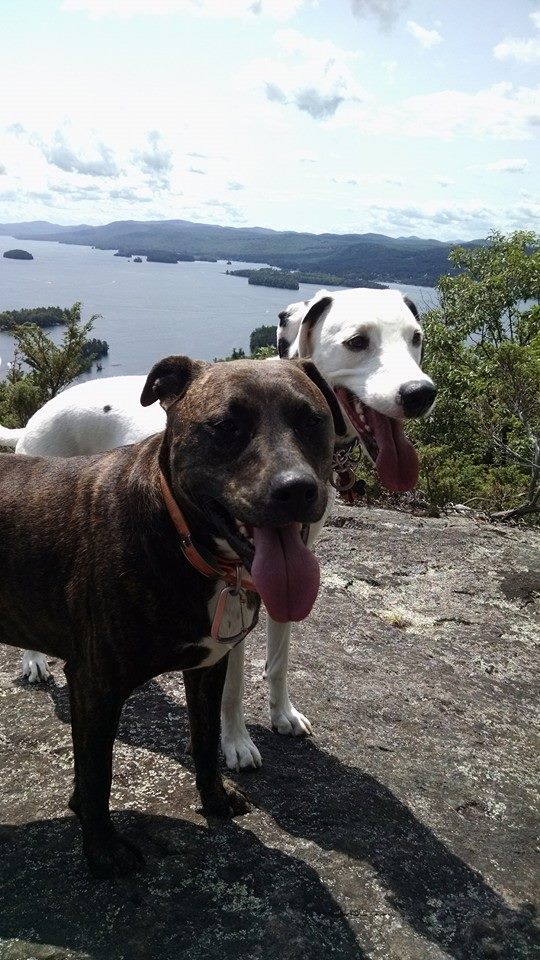 Singto is 12 years old!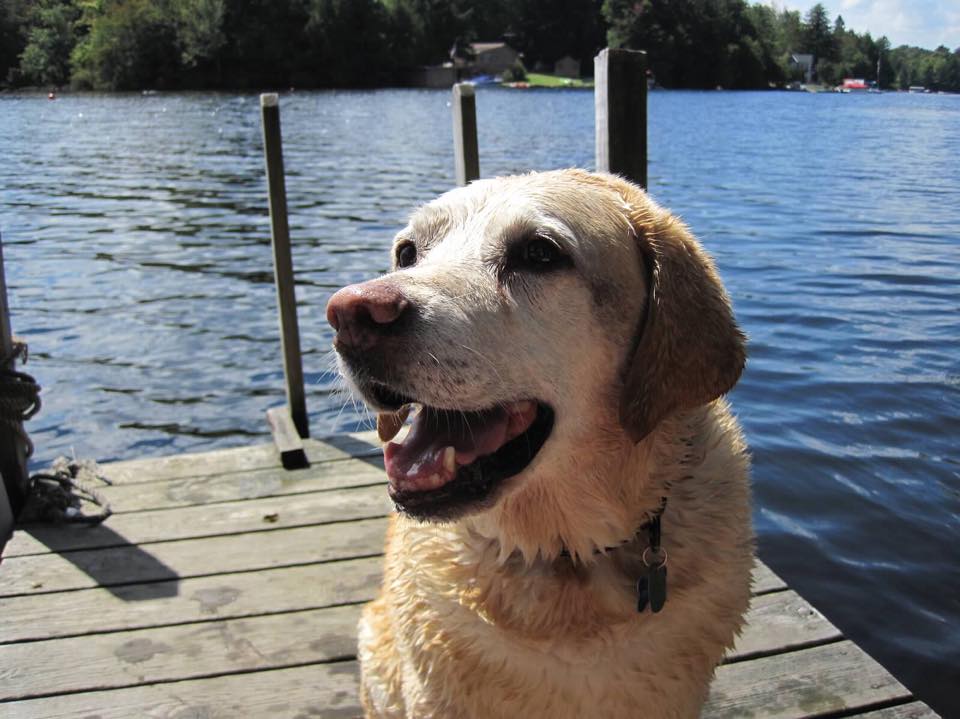 Squirt's first look at the lake!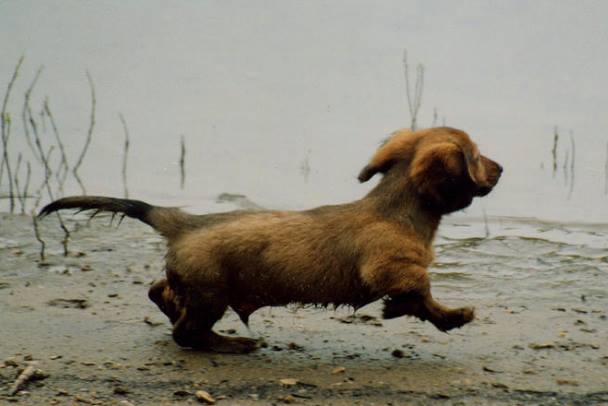 Stella has been up 11 peaks so far!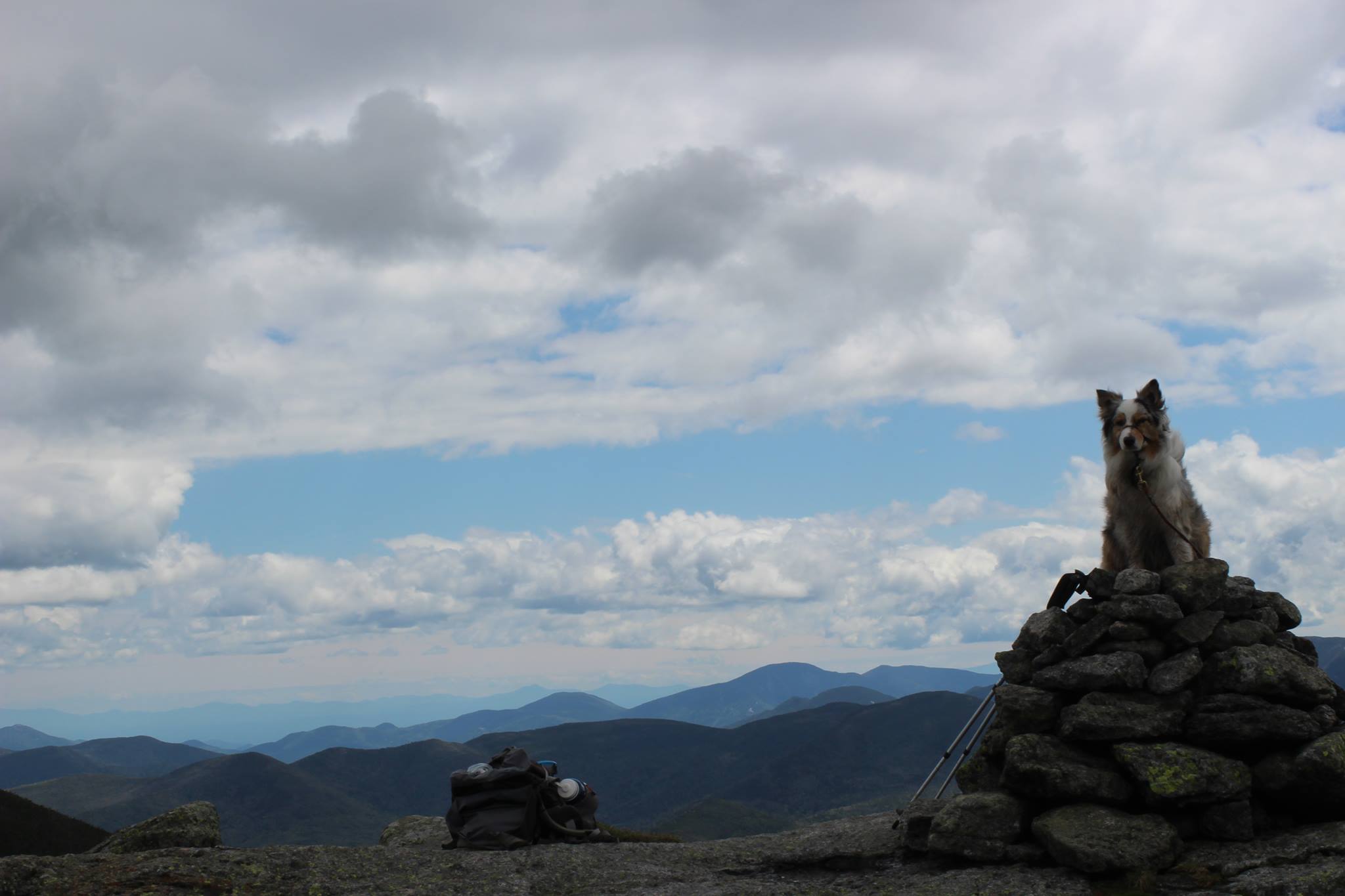 Sweet Dee on Valcour Island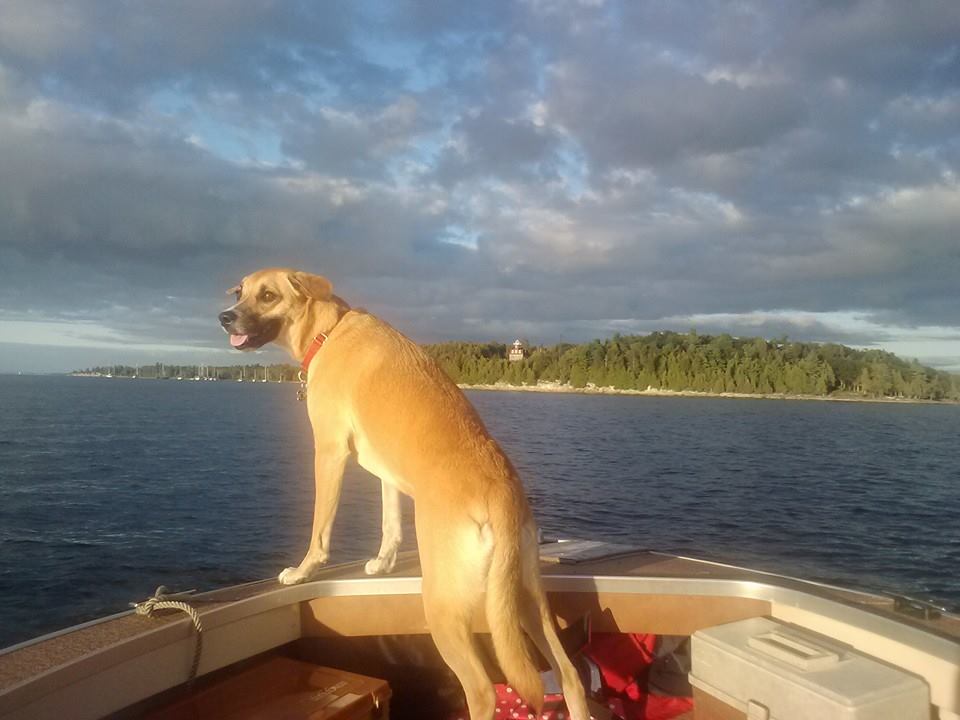 Theo soaking up the sun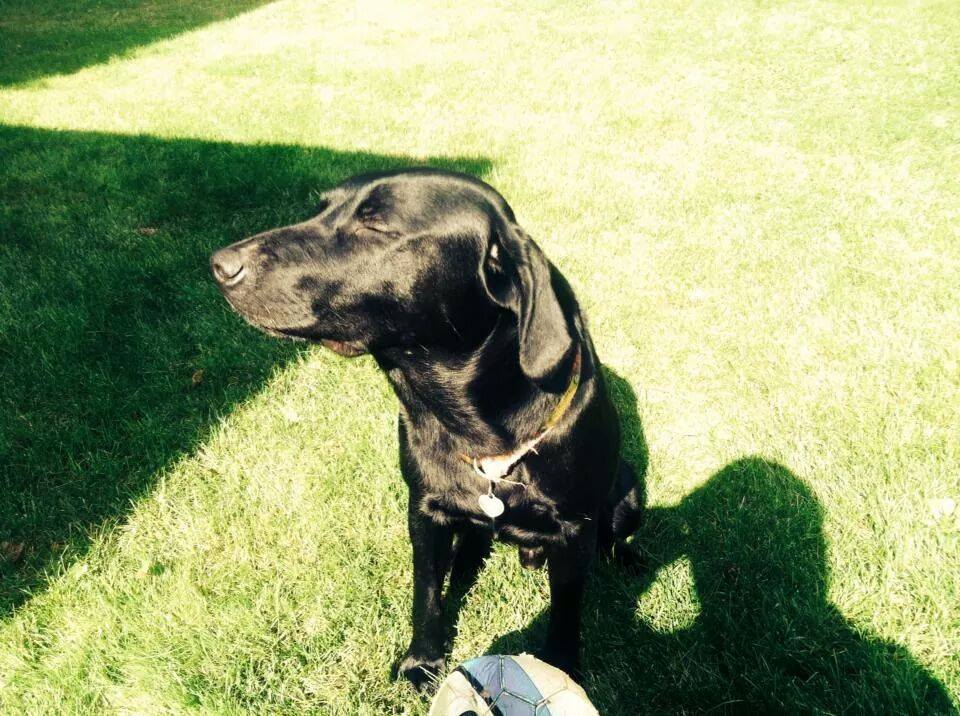 Trigger loves canoe camping!