The Adirondacks Health & Wellness Events
Know of an event that should be on the calendar and isn't? Please help us keep the community updated on the latest events and happenings by submitting an event to the calendar.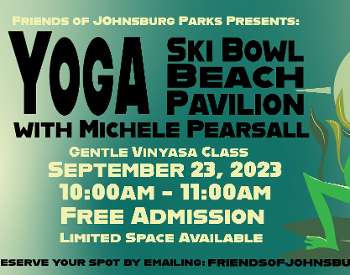 Gentle Vinyasa Yoga Class
Join us for a free 1-hour gentle Vinyasa yoga class hosted by Michele Pearsall. The class will be held rain or shine. To register, email friendsofjohnsburgparks@gmail.com.
Grunblatt Beach Pavilion, Ski Bowl Rd North Creek, NY 12853