Trails To Avoid When Hiking With Your Dog
No matter what, there are always trails that are difficult for humans and dogs alike. Some trails strictly forbid your furry companions. Here is a list of a few trails that are best conquered without your four-legged friend.
Long Hikes: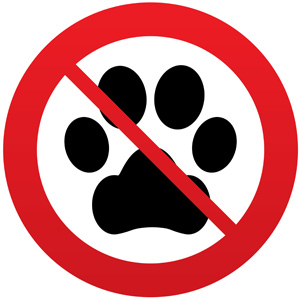 These hikes clock in at over 10 hours, and are not recommended for most dogs.
Rough, Rocky, or Steep Terrain:
Some of these hikes are challenges for humans, let alone dogs. With thick underbrush, rocky areas, or steep peaks, these trails are to be avoided if you plan to bring your dog.
Avalanche Lake

The Brothers
Trails That Are Off-Limits:
All peaks and trails approached via lands owned by the Adirondack Moutnain Reserve (AMR, aka Ausable Club) are off-limits to dogs. These include:
Additionally, dogs must be leashed in the Eastern High Peaks.
« Get More Info On Hiking With Dogs