Beware the Mud! Learn About Spring Hiking & Mud Season in the Adirondacks
Spring hiking means muddy hiking in the Adirondacks. As the weather warms up, many outdoor recreationists are itching to get out on the trails, but mud season can be a hazard. Here's what you need to know, what trails to stick to, and which ones to avoid.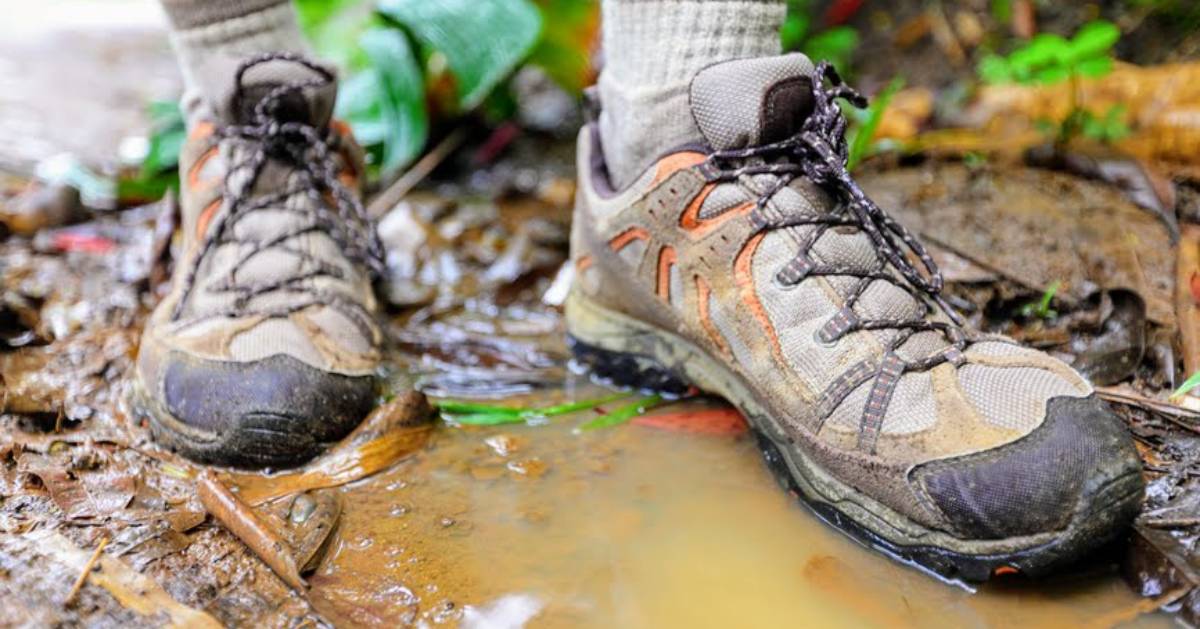 Wear Proper Footwear & Stay on the Trails!
While there's no official start or end date, the Adirondack mud season usually runs from the first of April to mid-May. This is a time when snow melts off the mountains and creates large amounts of mud and erosion. When mud season is at its worst, the DEC often asks hikers to stay off some trails (a Muddy Trail Advisory). In fact, hikers are encouraged to postpone their spring hikes on any trails that are above 3,000 feet until about mid-June to allow the trails to fully dry and harden.
While hiking in the mud can pose a danger to hikers, it can also cause damage to the environment. One of the biggest issues with mud season is that hikers can destroy trails and damage vegetation. When hiking, we see mud and immediately think - how can I avoid this? This leads to hiking off-trail. When hikers travel off the marked trails, particularly in the High Peaks, it puts plants in danger of being trampled and destroyed. A typical lawn can be stepped on up to 500 times before damage becomes visible, but delicate alpine plants can be damaged after only five steps!
Therefore, vegetation found on alpine areas of the Adirondacks become threatened during the mud season. And while the alpine summits are the most vulnerable areas to vegetation destruction, hikers need to be aware of this issue on the lower elevations as well. Your best bet is to always walk in the middle of the trail, even when it's muddy and messy.
Trails to Try During Mud Season
Ready to take on an Adirondack hiking trail this spring? Check out the best trails to try, and the ones to avoid below:
High Peaks Region
Hurricane Mountain Wilderness - Little Crow Mountain
McKenize Mountain Wilderness - Moose Pond Trail, Whiteface Landing Trail
Northern Adirondacks
Paul Smiths College Conservation Easement - the VIC, Jenkins Mountain
Saranac Lake Wild Forest - Panther Mountain, Floodwood Mountain
Santa Clara Tract Conservation Easement - Azure Mountain, the Pinnacle
St. Regis Canoe Area - Long Pond Mountain
Northeastern Adirondacks
Taylor Pond Wild Forest - Poke-a-Moonshine Mountain, Silver Lake Mountain
Wilmington Wild Forest - Clements Pond
Northwestern Adirondacks
Grass River Wild Forest - Lampson Falls Trail, Tooley Pond Mountain Trail
Western Adirondacks
Horseshoe Lake Wild Forest - Coney Mountain, Goodman Mountain, Mt. Arab
West Central Adirondacks
Blue Mountain Wild Forest - Rock Lake Trail, Tirrell Pond Trail
Blue Ridge Wilderness: Camp Sagamore Trails System, Cascade Pond Trail, Death Brook Falls Trail, Sawyer Mountain, Sprague Pond Trail
Cedarlands Conservation Easement - Mud Pond Mountain
Sargent Ponds Wild Forest - Buttermilk Falls
East Central Adirondacks
Camp Santanoni Historic Area - Adirondack Interpretive Center, Newcomb Lake Road Trail, Santanoni-Lake Harris Trail
Hoffman Notch Wilderness - Bailey Pond Trail, Mr. Severance
Hudson Gorge Wilderness - Big Bad Luck Pond, Blue Ledges, Hudson Gorge Spur Trail, Ross Pond Trail, Whortleberry Pond Trail
Jessup Wild Forest - Baldface Mountain, Fawn Lake Trail, Watch Hill Trail
Vanderwhacker Mountain Wild Forest - Moxham Mountain Trail
Eastern Adirondacks
Hammond Pond Wild Forest - Arnold Pond Trail, Belfry Mountain, Hammond Pond Trail, Moose Mountain Trail
Lake George Wild Forest - Fifth Peak
Pharoah Lake Wilderness - Grizzle Ocean Loop Trail, Grizzle Ocean Trail, Lost Pond Trail, Pharaoh Lake Loop Trail, Pharoah Lake Trail
Split Rock Mountain Wild Forest - Barn Rock Bay Trail, Lewis Clearing Bay Trail, North Rim Rail, South Rocks Overlook Trail
Southwestern Adirondacks
Black River Wild Forest - Ledge Mountain Overlook Trail, Woodhull Mountain
Fulton Chain Wild Forest - Bald Mountain
Independence River Wild Forest - Independence River Area Trail Network, Stillwater Mountain
Southern Adirondacks
Ferris Lake Wild Forest - Goldmine Stream Trail, Panther Mountain/Echo Cliff Trail
Shaker Mountain Wild Forest - Pinnacle Valley Trail
Wilcox Lake Wild Forest - Spruce Mountain Trail`
Note, a few of the above summits reach just over 2,500 feet, but are okayed via the DEC's page on recommended low-elevation hikes for mud season and cold, shorter days in the fall.
Trails to Avoid During Mud Season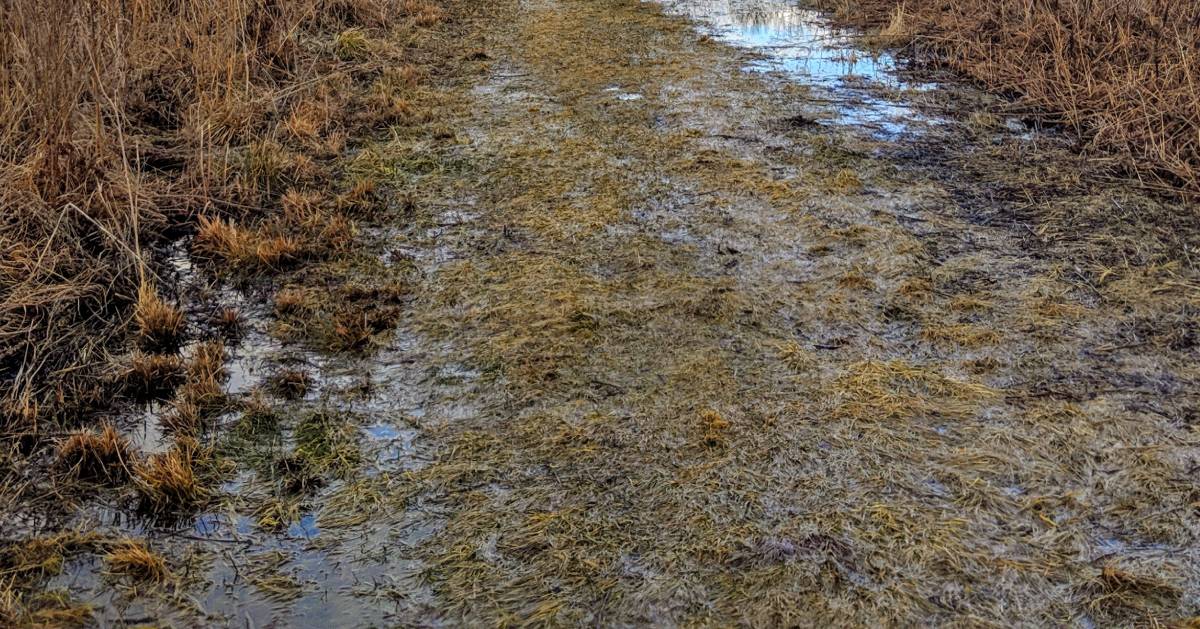 Save these hikes for June or later in the summer!
Trails to Avoid in the High Peaks Wilderness
Feldspar
Indian Pass
Lake Arnold Crossover Trail
Marcy Dam - Avalanche Lake - Lake Colden Trail
Phelps Trail above Johns Brook Lodge
Range Trail
All trails above 2,500 feet
All trail-less peaks
All trails above Elk Lake and Round Pond
Trails to Avoid in the Giant Mountain Wilderness
All trails above Giant's Washbowl, "the Cobbles," and Owl Head Lookout
Trails to Avoid in McKenzie Mountain Wilderness
Ester
McKenzie
Moose
Whiteface
All trails above 2,500 feet
Trails to Avoid in the Sentinel Range Wilderness
Pitchoff Mountain
All trails above 2,500 feet
*If you're determined to hike the High Peaks during the spring, don't forget to check out the latest trail conditions before heading out the door, and be prepared to stay on the trail and in the mud.