The First Leland House
Erected: 1871-72
The Leland House was completed at an ideal time when the Adirondack Railroad and a new bridge made access to Schroon Lake easier than ever. This three-story structure was initially designed to sleep 125, but was expanded to accommodate 50 additional persons in 1875.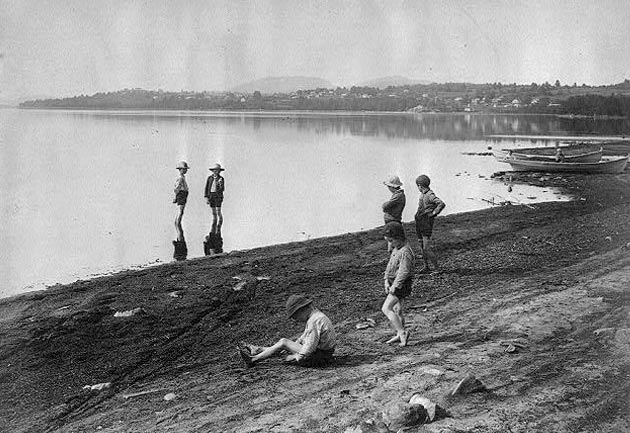 The Victorian hotel featured a front veranda, a two story porch, and an obvservatory, and like so many other resort hotels achieved instant success.
Subsequent additions brought more bedrooms, a children's dining room, an enlarged grand dining room, and a new kitchen. The dining room itself could hold 300 people and the kitchen featured the most modern appliances.
The six-acre gardens featured flowers, shrubs, and fountains, and the superb service inside the hotel gained it a pristine reputation.
The Leland House eventually changed ownership multiple times, but new owners upheld the same standards that the previous ones did. In the midst of a prosperous period in October 1914, the Leland House and three of the cottages on the property burned to the ground.
The owners of the property at the time quickly rebuilt a second Leland House, which was well-regarded as a modern example of a resort hotel. It operated for more than two decades before meeting the same fate as its predecessor, and going up in flames in December 1938.
Learn about other Adirondack resort hotels »
Photo:
On the beach, Schroon Lake (c1889)
Credit - Seneca Ray Stoddard, Glens Falls, N.Y. via Library of Congress
Source:
Tolles, Jr., Bryant F. "Resort Hotels of the Adirondacks: The Architecture of a Summer Paradise, 1850-1950"