The North Country Holiday Gift Guide
The holiday season has arrived in the Adirondacks, and it's time to starting thinking about which gifts you would like to give to your friends and family.
To help make this season easier for you, we've compiled a list of the top holiday gifts available not just in the Adirondacks, but across the North Country. Take a look at these regional favorites and see if you can find something for everyone in our 2017 North Country Holiday Gift Guide.
Please Note: We are in the process of updating our holiday guide with gifts for 2017. Stay tuned for more in the coming weeks!
2017 North Country Holiday Gifts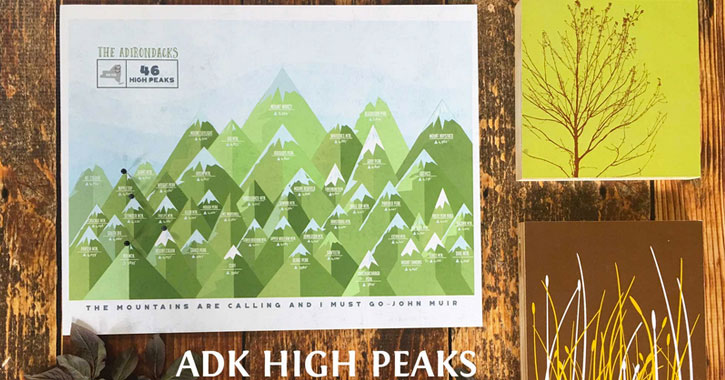 World Vibe Studio designs custom and personalized maps, including those of the Adirondacks, to fit any decor. Their Push Pin maps make it easy for you to track the peaks you have climbed, and they are unique gifts for the holidays and any occasion! Use code "ADK15" on their Etsy shop page to receive 15% off your order of a custom or personalized map.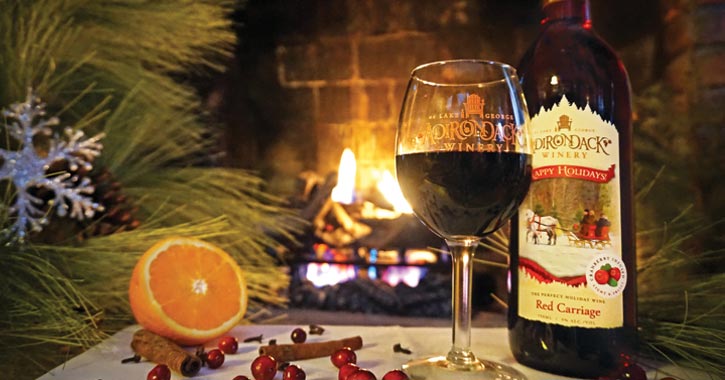 Adirondack Winery's seasonal favorite, Red Carriage, is the perfect complement to any traditional holiday meal! This cranberry infused red wine is semi-sweet, light-bodied, and only available during the holiday season, so get a bottle for yourself or someone on your list before it's too late!
Highlights From The 2016 Gift Guide
A private getaway to The Fern Lodge in Chestertown is perfect for couples interested in a vacation to the beautiful Adirondacks during the holidays. The Fern Lodge offers five luxurious guest rooms and an unmatched rustic atmosphere. Not only are there lakeside views, but you get to enjoy the state-of-the-art movie theatre, sauna, full bar area, and more.
Purchase a gift certificate today to share with that special someone in your life, or help someone close to you plan a trip!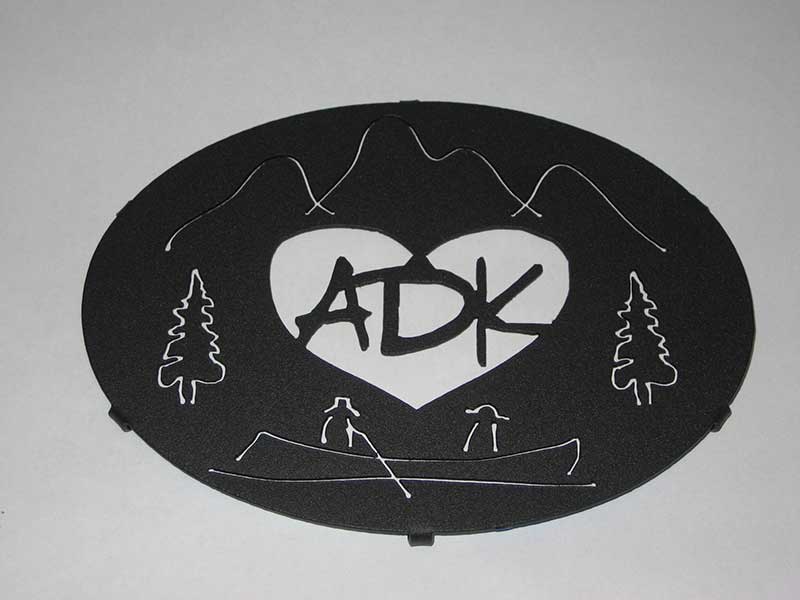 Have you been looking for a truly unique holiday gift this season? If so, then you'll want to check out Love is in the Adirondacks' beautiful Adirondack-themed painted trivet. This wonderful centerpiece is decorated with charming Adirondack imagery: two figures in a guide boat, trees, and of course, majestic peaks.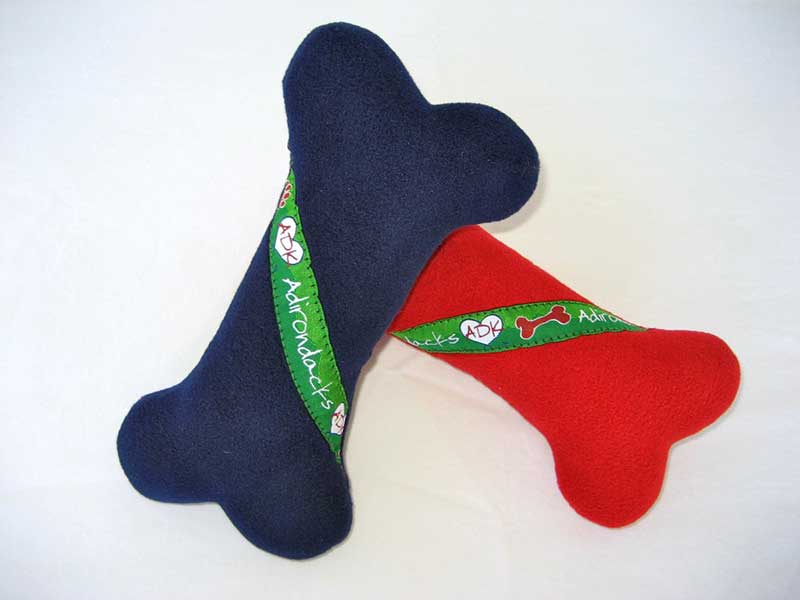 Spread the holiday cheer and have your dog celebrate the season with the rest of the family. Surprise your best friend with a super soft, cuddly, and durable dog bone toy from Love is in the Adirondacks! Featuring two fun squeakers, three colors, and a wonderful Love is in the Adirondacks ribbon design, this is one toy your dog is sure to enjoy!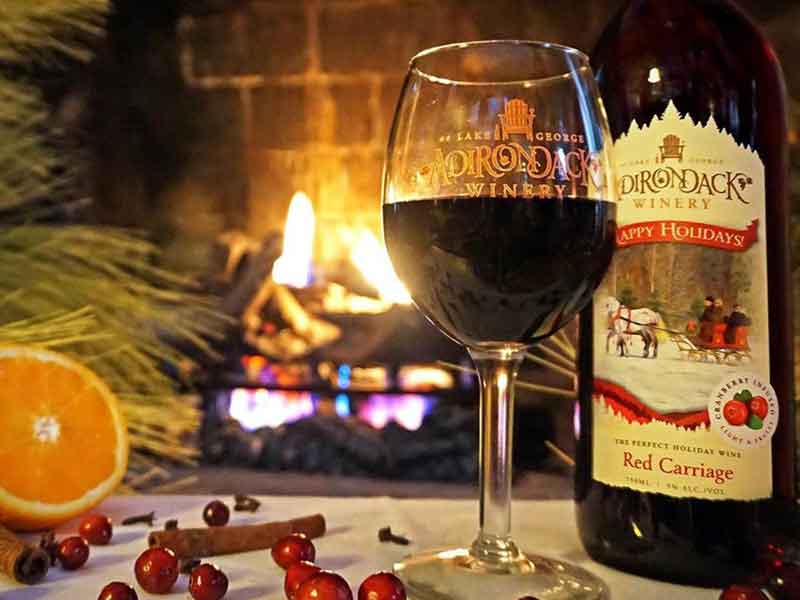 Do you know the perfect complement to a holiday meal? It's wine! If you're looking to purchase a holiday gift for the wine lover among your friends and family, then head on over to The Adirondack Winery in Lake George and purchase a seasonal favorite - Red Carriage! This cranberry infused red wine is best described as semi-sweet and light-bodied. Get a bottle soon, because it is only available during the holiday season.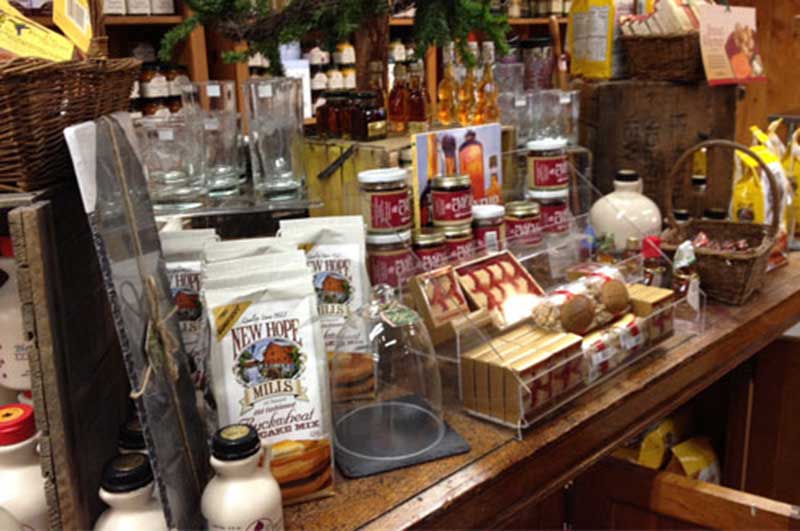 While The Silo in Queensbury is known for its restaurant, it also features a fantastic country store full of old tyme candy, Adirondack treasures, old-fashioned toys, and of course, classic country goods - including maple syrup and maple sugar candy. Rather than give a gift someone will expect, go classic with one of The Silo's locally made and crafted gifts that you know they'll appreciate!