Skip the Cooking & Cleaning This Year! Here's Where to Eat Out in the Adirondacks for the Holidays
The holiday season is one of the busiest times of the year, and for many of us, the last thing we want to think about is preparing a big dinner for the family. If you'd prefer to relax instead of cook in the kitchen, then you should plan on going to one of these Adirondack restaurants that will be open on Christmas Eve, Christmas Day, New Year's Eve, or New Year's Day.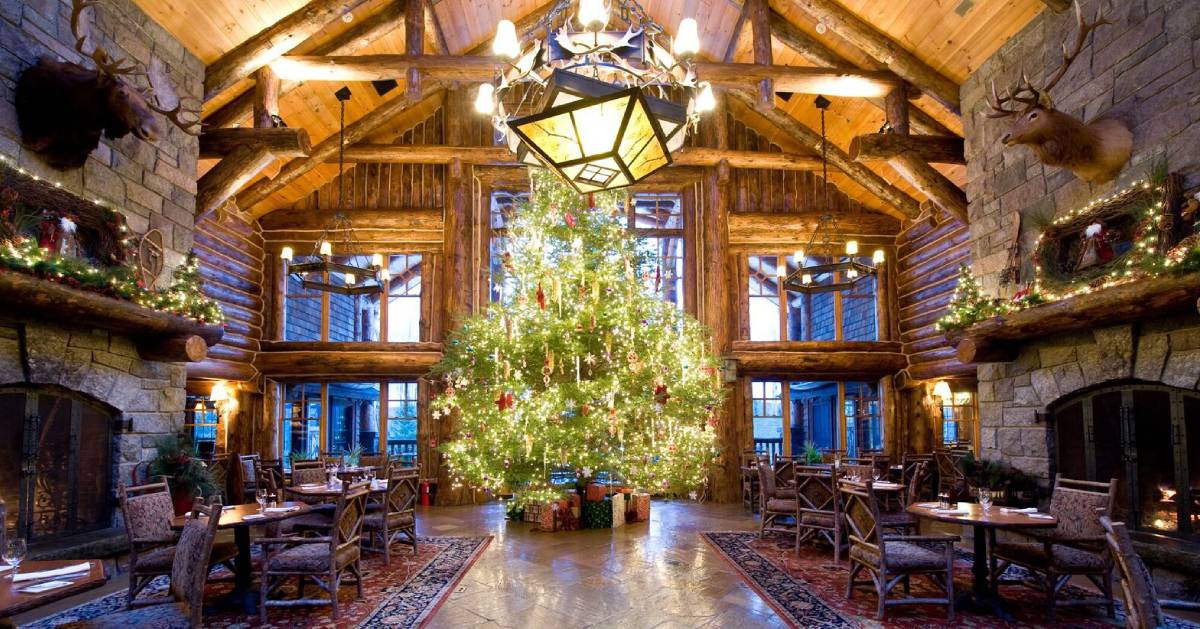 Please note: As this is a busy time of year, it's best to make a reservation ahead of time if the restaurant allows them. Please call ahead to confirm hours!
Adirondack Restaurants Open for the Holidays 2019 - 2020
Big Moose Station (Eagle Bay)
New Year's Eve: 11:30am
New Year's Day: 11:30am
315.357.3525
Clubhouse at Whiteface Lodge (Lake Placid)
New Year's Eve: 11am to 2pm | 5pm to 8pm
Dancing Bears Restaurant (Lake Placid)
Christmas Eve: 7am to 10pm
Christmas Day: 7am to 10pm
New Year's Eve: 7am to 1am (and there will be a band)
New Year's Day: 7am to 10pm
The Hungry Trout (Wilmington)
New Year's Eve: 5pm to 9pm
518.946.2217
Noon Mark Diner (Keene Valley)
Christmas Eve: 6am to 2pm
New Year's Eve: 6am to 5pm
New Year's Day: 8am to 9pm
518.576.4499
Salt of the Earth Bistro (Lake Placid)
New Year's Eve: 5pm to 9pm (credit card required with reservations)
518.523.5956
Simply Gourmet (Lake Placid)
Christmas Eve: 8am to 3pm
New Year's Eve: 8am to 3pm
New Year's Day: call for hours
518.523.3111
Smoke Signals (Lake Placid)
Christmas Eve: 4pm to 12am
New Year's Eve: 4pm to 12am
New Year's Day: 4pm to 12am
518.523.2271
Sticks & Stones Wood Fired Bistro & Bar (Schroon Lake)
Christmas Eve: 11:30am to 8pm
New Year's Eve: 11:30am to 12am
New Year's Day: 11:30am to 10pm
518.532.9663
The View at Mirror Lake Inn (Lake Placid)
Christmas Eve: 7:30am to 11am | 5pm to 9pm
Christmas Day: 7:30am to 11am | 5pm to 9pm
New Year's Eve: 7:30am to 11am | 6pm to 10pm