Skip the Cooking & Cleaning This Year! Here's Where to Eat Out in the Adirondacks for the Holidays
The holiday season is one of the busiest times of the year - even during a normal year! - and sometimes the last thing we want to do is comb through cookbooks and online recipes to figure out this year's meal. If you'd prefer to relax and let someone else do the cooking and cleaning, check out Adirondack restaurants below that will be open on Christmas Eve, Christmas Day, New Year's Eve, or New Year's Day.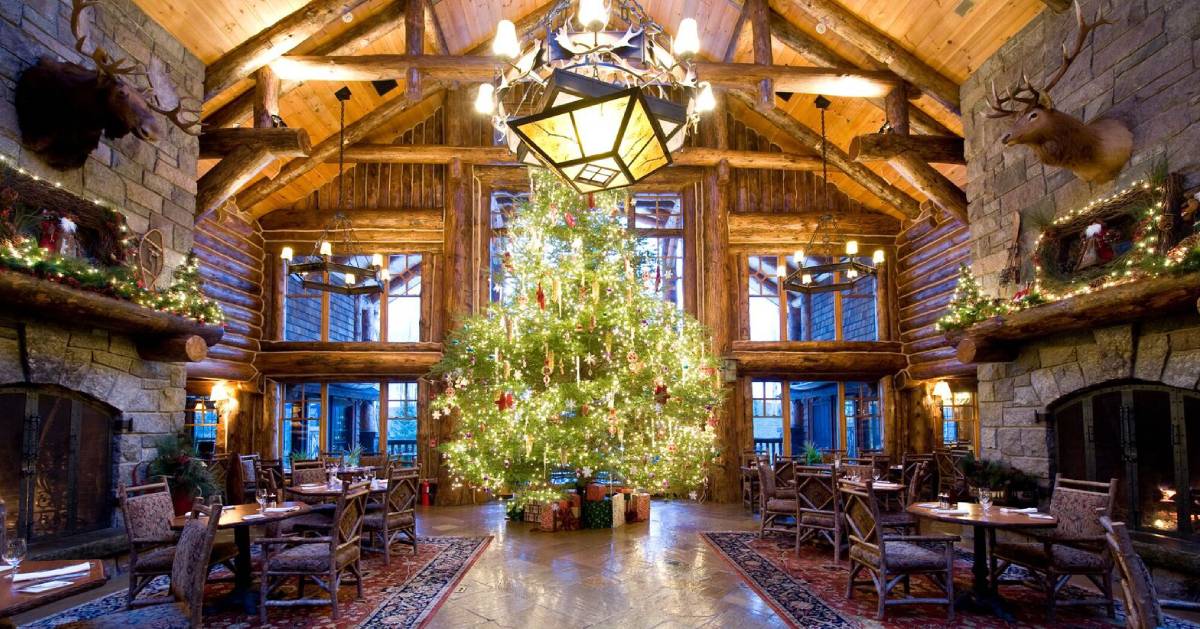 Adirondack Christmas at Garnet Hill Lodge
Garnet Hill Lodge in North River goes all out for the holidays! They're offering not just dinner, but overnight accommodations for Christmas Eve and Christmas Day. Relax, spend time with loved ones, and enjoy a stress-free meal.
Learn more about the holidays at Garnet Hill >>
New Year's Eve at Friends Lake Inn
Friends Lake Inn in Chestertown is offering a New Year's Eve dinner with live music from Rich Ortiz and a sparkling wine toast at midnight.
Christmas Eve Dinner at The Bond
The Bond, 1786 in Warrensburg is accepting reservations for Christmas Eve dinner.
See more: https://www.facebook.com/TheBond1786/posts/3058816111045113
Holiday Specials All Season at the Dancing Bears Restaurant
The Dancing Bears Restaurant in Lake Placid will be open daily with holiday specials from December 24, 2021 to January 1, 2022.
View menu and details: https://www.facebook.com/permalink.php?story_fbid=4606468739407023&id=179632372090704
Christmas Eve Dinner at The Inn at Speculator
The Inn at Speculator will have the pub and dinner menus as well as specials available from 11:30am to 9pm on Christmas Eve. Reservations are strongly suggested.
See the menu: https://www.facebook.com/thespecinn/posts/6932890486750920
Christmas Eve, Christmas Day & New Year's Eve at Saranac Waterfront Lodge
The Saranac Waterfront Lodge in Saranac Lake is offering a Christmas Eve Dinner, a Christmas Day Dinner, and a New Year's Eve celebration.
See details for each: https://www.facebook.com/SaranacWaterfrontLodge/events/?ref=page_internal
New Year's Eve Dinner Party at The Woods Inn
The Woods Inn in Inlet is hosting a New Year's Eve dinner party, complete with dinner, entertainment, and an optional add-on of individual bottles of champagne.
See more: https://www.facebook.com/events/1336525110134468/
2nd Annual Christmas Ham Dinner Giveaway From Adirondack General Store
Adirondack General Store in Adirondack is offering their second annual Christmas Ham Dinner Giveaway for those in need on December 19. Pickup is between 9am and 3pm. Delivery will be available on December 22 and 23.
Get info: https://www.facebook.com/adkgeneralstore/posts/4896924693684836