Lakes in the Southern Adirondacks
Southern Adirondack Fishing, Paddling & Boating
Below are bodies of water that are either partially or entirely located in the Southern Adirondacks. This includes waters such as Piseco Lake, Great Sacandaga Lake, and more.
Please note, this list is not exhaustive and is only meant to be a starting point for your Adirondack explorations!
Before you head out on your adventure, check local licensing and freshwater fishing regulations. Be sure to follow statewide and county laws that help to preserve these waters and their ecosystems for generations to come. For example, the use or possession of bait fish is prohibited at some of the lakes in Saratoga, Fulton, Hamilton, and Herkimer Counties, per the NYS DEC.
Jump to:
Fulton County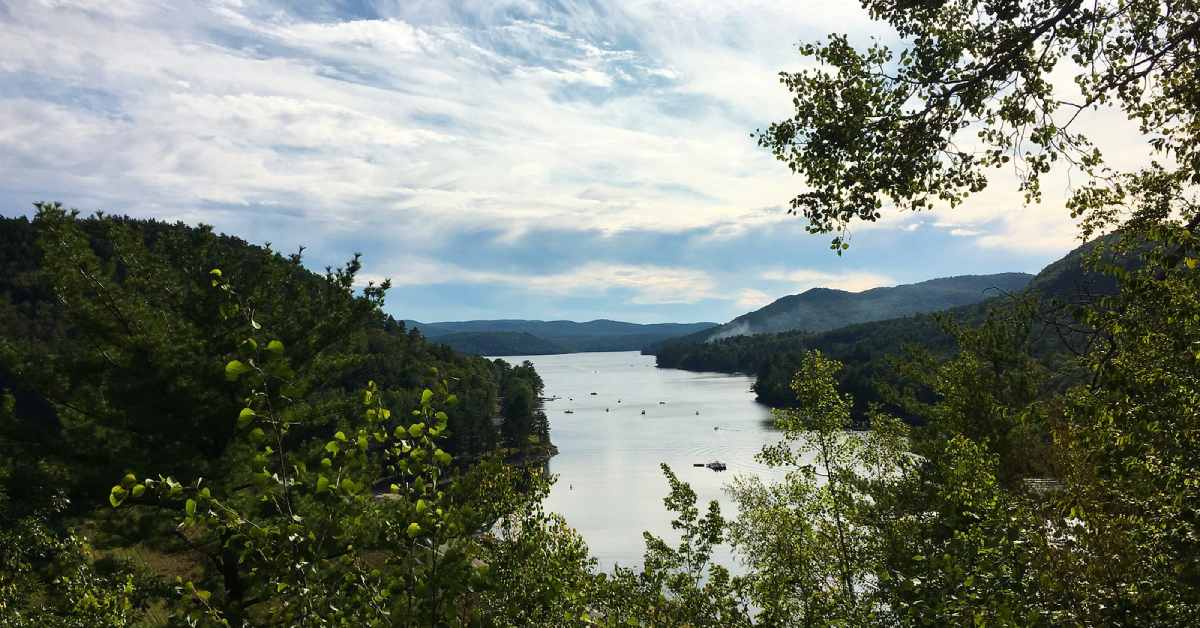 One of the largest lakes in the Adirondack Park, Great Sacandaga Lake is a man-made body of water that covers an area of 24,707 acres and stretches over both Fulton and Saratoga Counties. The DEC maintains four ramp launch sites, with three in Fulton and one in Saratoga. There is also a state campsite located on the western shore. Great Sacandaga is very popular with recreational boaters, and anglers can fish for Rainbow, Brown, and Brook Trout, Smallmouth and Largemouth Bass, Landlocked Salmon, Walleye, Northern Pike, and more.
Northville Lake
Northville Lake lies only a short carry from Great Sacandaga Lake, on the other side of the village of Northville. You can fish for Rainbow Trout in this serene little lake.
Canada Lake
Canada Lake covers only about 554 acres, but can be as deep as 120 feet at its center. Go fishing for Smallmouth Bass, Lake Whitefish, Brown and Lake Trout, Chain Pickerel, and more. Although there isn't an official launch site on the lake itself, the DEC maintains a ramp launch at West Lake, which is connected with Canada Lake.
West Caroga Lake
Known for its warm water fishing, West Caroga Lake is a great place to catch Splake and Smallmouth Bass. There isn't an official launch site, but the Caroga Lake State Campground does provide a DEC ramp launch from East Caroga Lake, which is connected to the western lake by a thin channel.
Hamilton County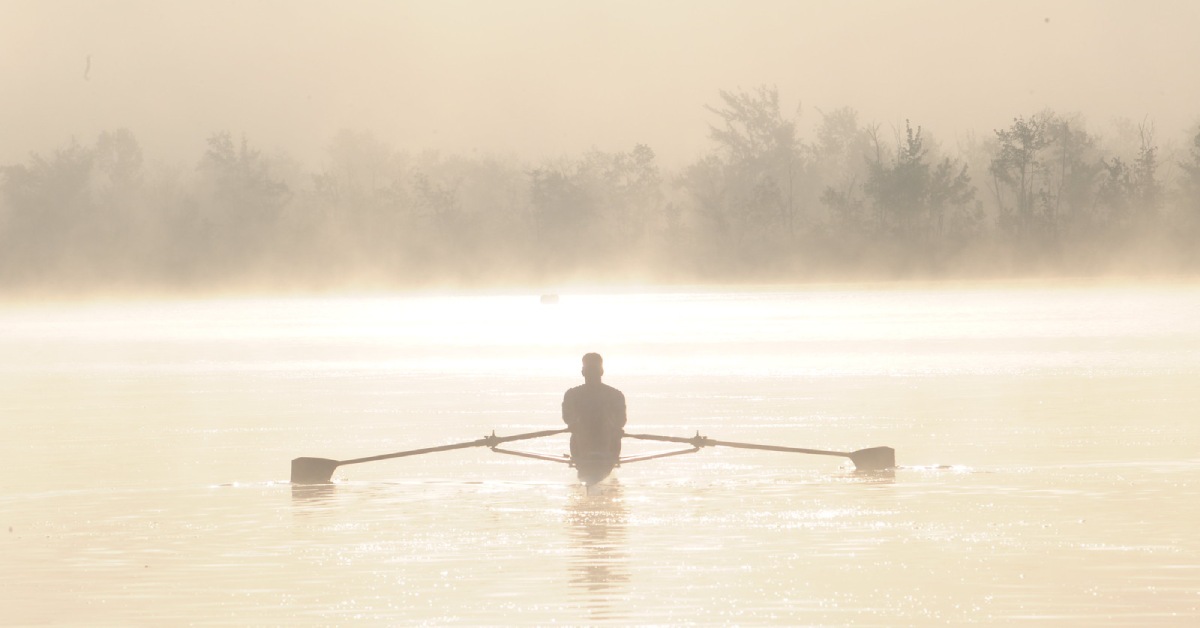 Photo by saratogaphotographer.com
Piseco Lake is a long, thin lake to the south of Lake Pleasant. Fish species include Lake Trout, Landlocked Salmon, Smallmouth Bass, and Chain Pickerel. There are three DEC ramp launch sites, located at Little Sand Point Campground, Point Comfort Campground, and Poplar Point Campground. Visitors also have the option to take some fun side trips, such as a paddle up Fall Stream to Fall Lake.
Sacandaga Lake (not to be confused with Great Sacandaga Lake) is connected to Lake Pleasant by a long, thin channel. The lake covers more than 1,500 acres, but only has an average depth of 28 feet. Visitors can set off on the water from the ramp launch at Moffitt Beach State Campground. Anglers can catch Chain Pickerel, Smallmouth Bass, Brown Trout, and a variety of other species.
Lake Pleasant is only a short paddle away from Sacandaga Lake. Anglers can enjoy both cold and warm water fishing for species such as Chain Pickerel, Yellow Perch, Smallmouth Bass, Brown Trout, and Smelt. Paddlers can hit the water from a car top launch site in the village of Speculator.
Middle Lake
Middle Lake is situated between Murphy and Bennett Lakes in Wilcox Lake Wild Forest. Although there isn't an official launch site, you can still go paddling on its pristine waters or fish for Brown Trout.
For more fishing and paddling in the Wilcox Lake Wild Forest, visit Wilcox Lake itself. This remote spot is accessed by trails that connect the area's lakes with primitive camp sites, lean-tos, and parking areas.
Herkimer County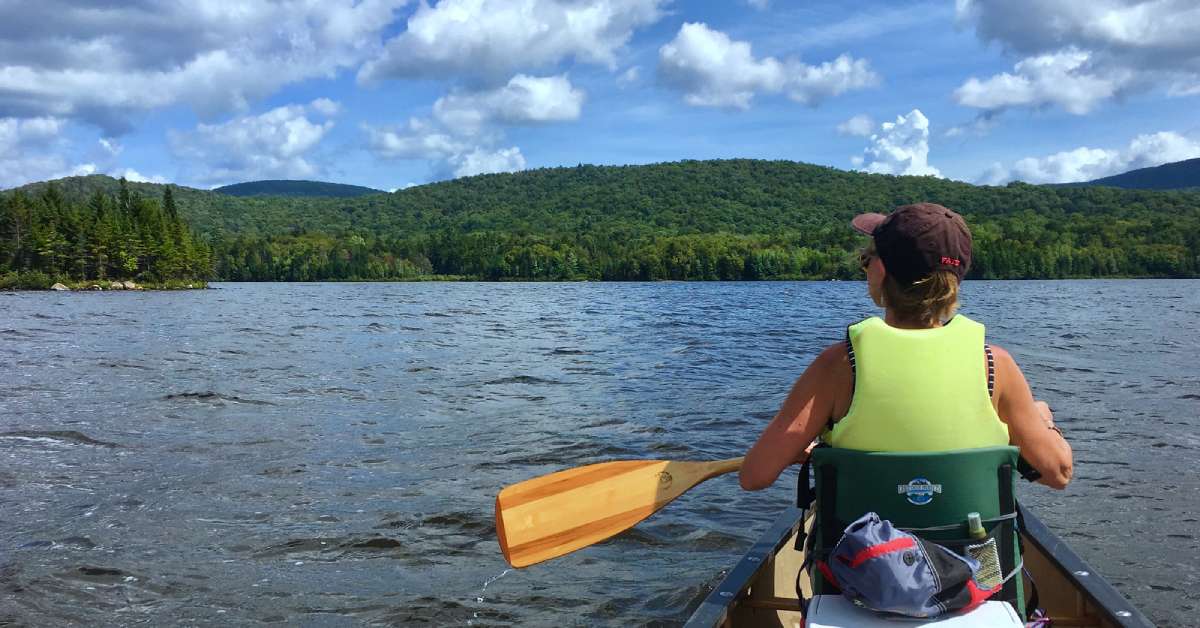 Photo by saratogaphotographer.com
North Lake
North Lake is a long, narrow body of water and the source of Black River. While there isn't an official launch site, the lake is great for paddling. The lake belongs to the Black River Wild Forest, which is full of hiking trails, campsites, and other ways to enjoy the backcountry.
South Lake
South Lake is located to the southeast of North Lake and has a hand launch site located by South Lake Road on the northwestern shore. Anglers can fish for Creek Chub, Lake Chub, Brook Trout, and Brown Bullhead.
Map of Lakes in the Southern Adirondacks
« Back to the Adirondack Lakes Guide
Sources:
http://www.dec.ny.gov/outdoor/7832.html
http://www.dec.ny.gov/outdoor/47504.html
http://www.dec.ny.gov/outdoor/28244.html
http://www.dec.ny.gov/outdoor/9920.html