Great Sacandaga Lake In The Adirondacks
The Great Sacandaga Lake is one of the Adirondacks' largest lakes, measuring 29 miles long and about 5 miles wide at its widest point. It's a haven for outdoor adventure, offering plenty of activity and adventure in all four seasons. And lakeside dining on the Sacandaga is one of a kind!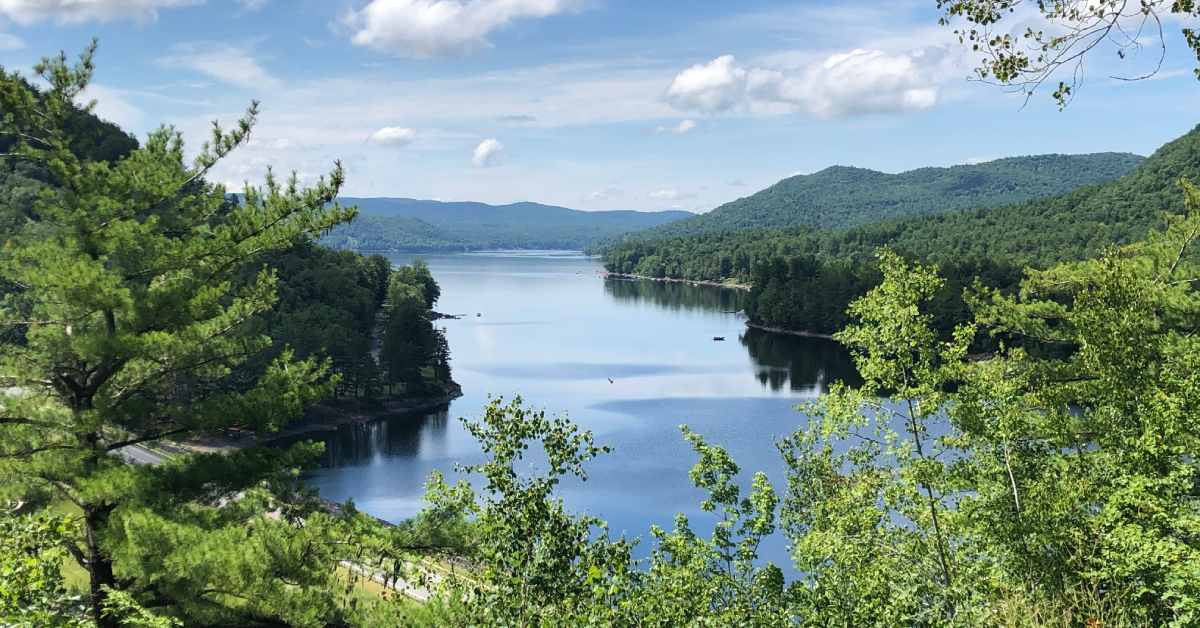 Location
Tucked away in the foothills of the Adirondack Mountains, the Great Sacandaga Lake is surrounded by towering pines and natural beauty in the northeastern corner of Fulton County. Much of the lake is located in the southeastern part of the forever-wild Adirondack Park Preserve.
Bordering towns include Broadalbin, Mayfield, Northville, Edinburg, West Day, Conklingville, Batchellerville, Fayville and Fish House.
History
The Great Sacandaga Lake was formerly known as the Sacandaga Reservoir. Before the Sacandaga Valley was flooded in 1930, the Sacandaga River and Hudson River caused periodic flooding in nearby areas each spring, which devastated many businesses in local communities.
The Conklingville Dam was begun in the 1920's to put an end to the flooding. The work cost about $12 million and was paid for by the businesses who would stand to benefit from the project. Upon completion, over 280 billion gallons of water flooded the valley to create what is now the Great Sacandaga Lake.
Recreation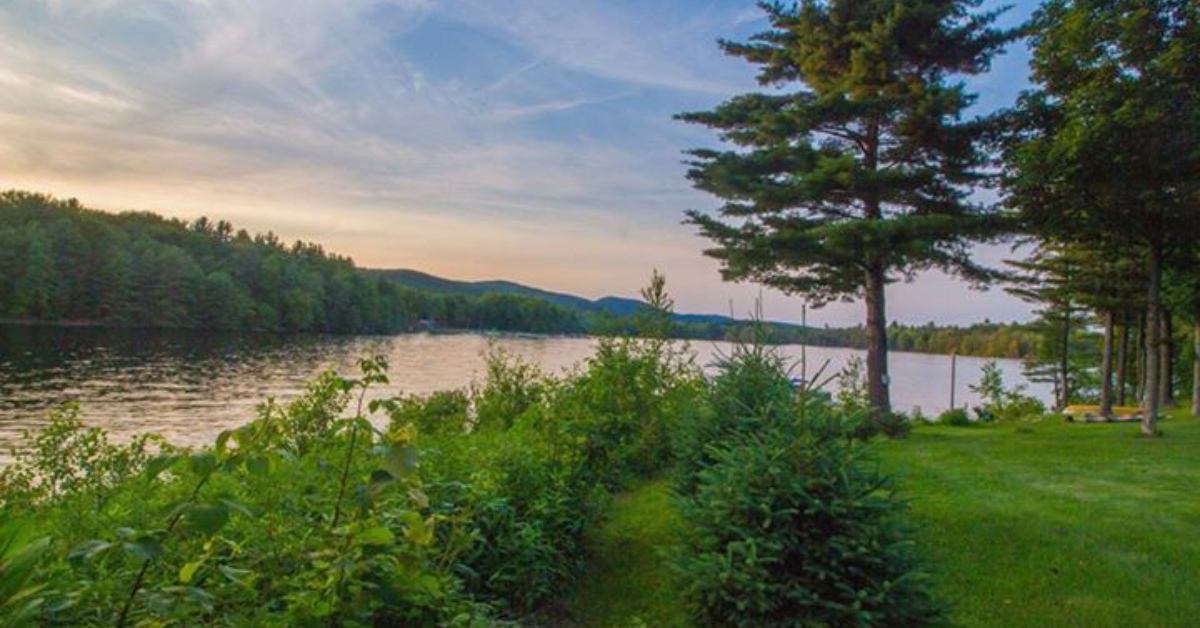 Summer Activities
Activities and outdoor adventure abound in every season at the Great Sacandaga Lake and surrounding area. In the warmer months, public boat launches offer opportunities for boating, waterskiing, jetskiing, fishing and more. Sandy beaches and rocky shores along the 125-mile shoreline of the lake are perfect for a quick dip or a day of swimming to cool off in the summertime.
Because of its great watersports and activity, Sacandaga Lake is a very popular vacation and camping destination in Upstate New York. From RV sites to tent camping to lakeside cabins, there are many options to choose from each summer.
Winter Activities
Cooler weather brings snow and opens the door to a wealth of winter activity on the Sacandaga. Snowmobilers can zip across the ice in their leisure or participate in local snowmobile races for even more adventure. Ice fishing is another popular winter sport on the Great Sacandaga Lake, and there are a number of ice fishing events and tournaments from year to year.
Cross country skiing and snowshoeing around the lake is a great way to admire the breathtaking scnery that surrounds Sacandaga Lake in the Adirondacks during the winter season.