Lake Placid, NY, Great Place To Vacation With Kids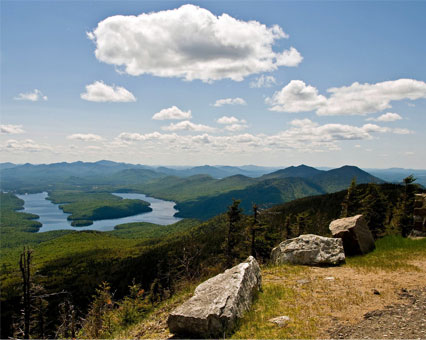 June 2010 - MSNBC recently featured an article highlighting Lake Placid, NY as an ideal vacation spot for modern families. The article was written by Eileen Ogintz, a well-known travel expert who specializes in kid-friendly destinations. Ogintz spent three days in early June by the lakeside, and reported all of her experiences with warmth and excitement.
Of course, this isn't the first time that Lake Placid has received a nod from high places. But Ogintz's touch mixes in both the whimsical descriptions of Lake Placid's famed beauty with the more practical details of traveling with a family. These include recommendations for places to stay, things to do, and hotel packages - all with a focus on where you can take the kids (and, in Ogintz's case, your dog too).
The Whiteface Club & Resort's Moose Lodge Boathouse and Mirror Lake Inn were each held up as examples of the plethora of options available in Lake Placid for all preferences and budgets.
Most remarkable about the area, said Ogintz, was "how genuinely friendly people are." Her opinions were reflected by her interviewees, regulars from as nearby as Saratoga and from out-of-state visitors alike. As Lake Placid, NY continues to attract well-deserved attention for all its charms, we locals can smile to know that we've been privy to this great treasure all along.