Major Cycling Feat Accomplished By Local
Bob Olden Completes the Adirondack 540, One of the World's Most Challenging Bike Races
Most of us have difficulty staying awake for any more than 24 hours straight -- the odd all-nighter pulled in college is about all we can manage. How many of us can stay up for 40 hours without rest? Not many.
Now imagine riding a bike that entire time.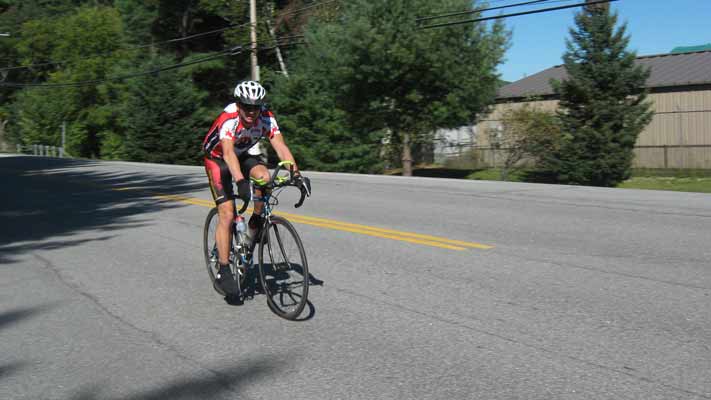 That's what Bob Olden -- a local Chestertown resident -- did, or nearly did, one weekend in September. While the rest of us were heading to work Friday morning, he began his ride at 6:50 am, and did not finish until late Saturday. He raced the Adirondack 540 ultra-cycling event through the High Peaks region of the Adirondack Park, and gorgeous areas like Lake Champlain.
The race is actually a 136 mile loop -- some riders choose to complete 2 or 3 loops; Olden completed 4 loops, a total of 544 miles, in 38 hours and 17 minutes.
The race is ranked the 14th hardest race in the world by Peak 100.
Olden won.
This victory qualifies him for the next two years to ride the Race Across America, a nine day event that is, by many, considered the highest rung of the ultra-endurance sports events.
Though Olden does not know if he will have the time to commit to the Race Across America, we wish him all the luck, speed and endurance he will undoubtedly need to complete it should he so choose!
Photo courtesy of Bob and Kim Olden