North Creek Mosaic Project: An Adirondack Community Art Piece
The North Creek Mosaic Project is a sight you must see when in the North Creek region! Over the course of a decade a 180-foot stretch of concrete wall was transformed into one of the largest pieces of public art in the North Country.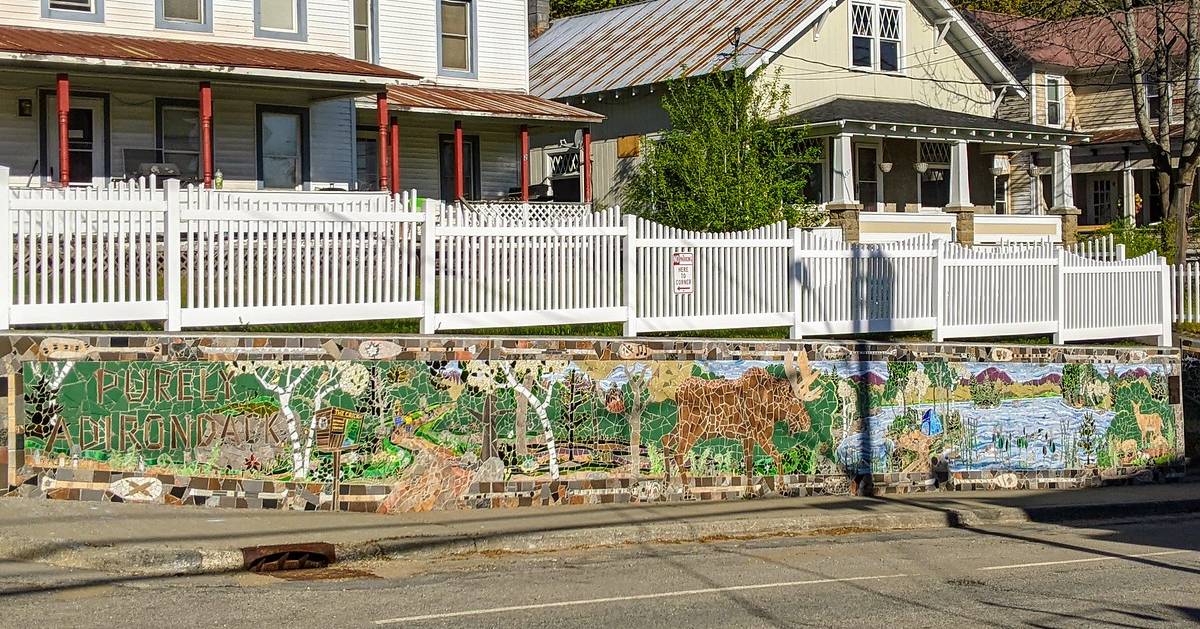 What ADK Sites Can You Find in the Wall?
The general theme of the mosaic is the Adirondacks. So you'll see images of wildlife like moose, bears, birds, and butterflies; outdoor activities like whitewater rafting, biking, camping, and hiking. While some images are large and eye-popping, others are nearly hidden among the tiles - you'll have to walk by the wall slowly to take it all in!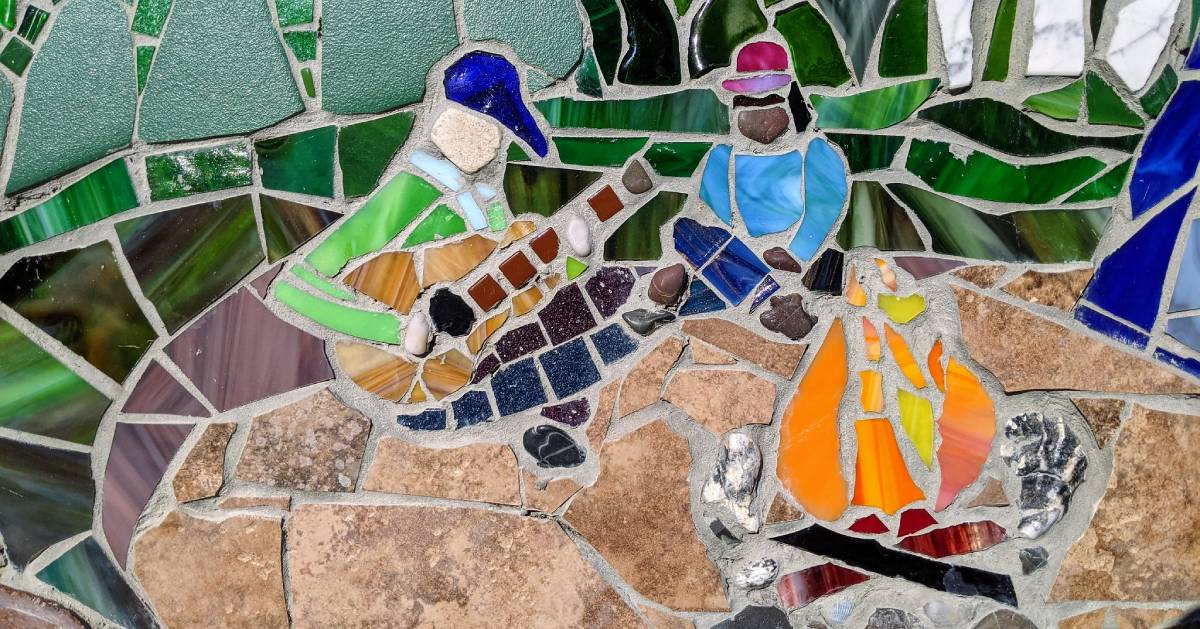 How This Stunning Artwork Came to Fruition
The North Creek Mosaic Project was the brainchild of award-winning artist Kate Hartley, who has been painting and teaching watercolors for over 25 years. She, along with over 700 volunteers, breathed life into this large-scale creation with tile and glass.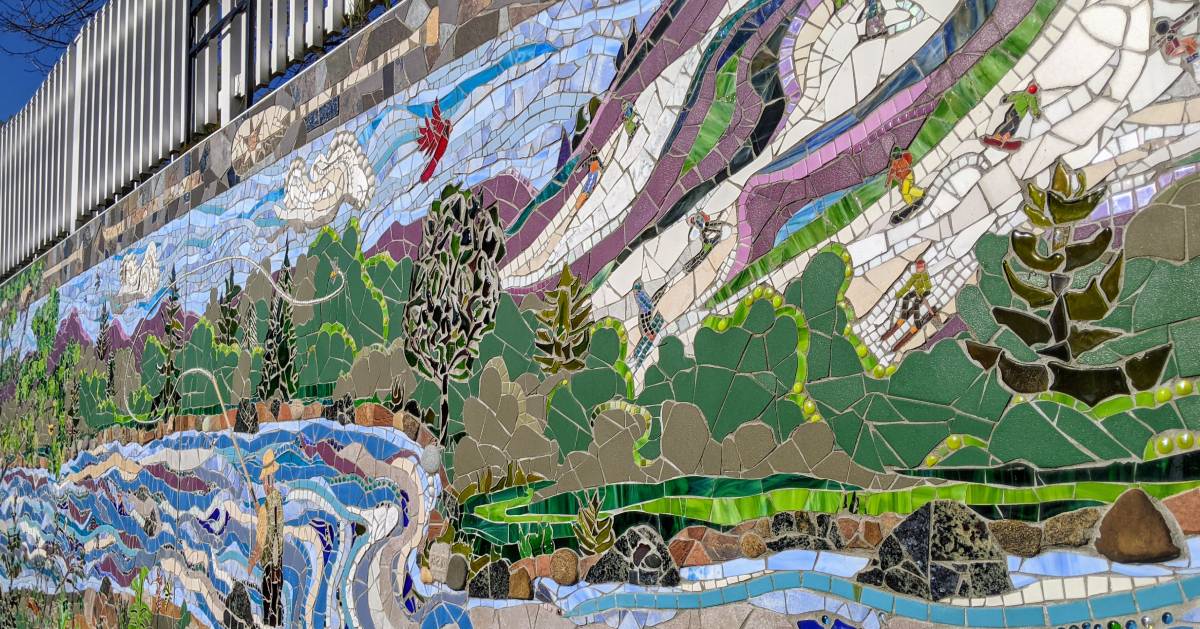 The project was sponsored by several local groups and organizations, including the Friends of the Town of Johnsburg Parks. Some materials were purchased, others donated. Over 2,000 people, including kids and teens, have contributed to the project in some way since its inception in 2011; the massive mosaic was completed in 2020.
Here's How to Find the Mosaic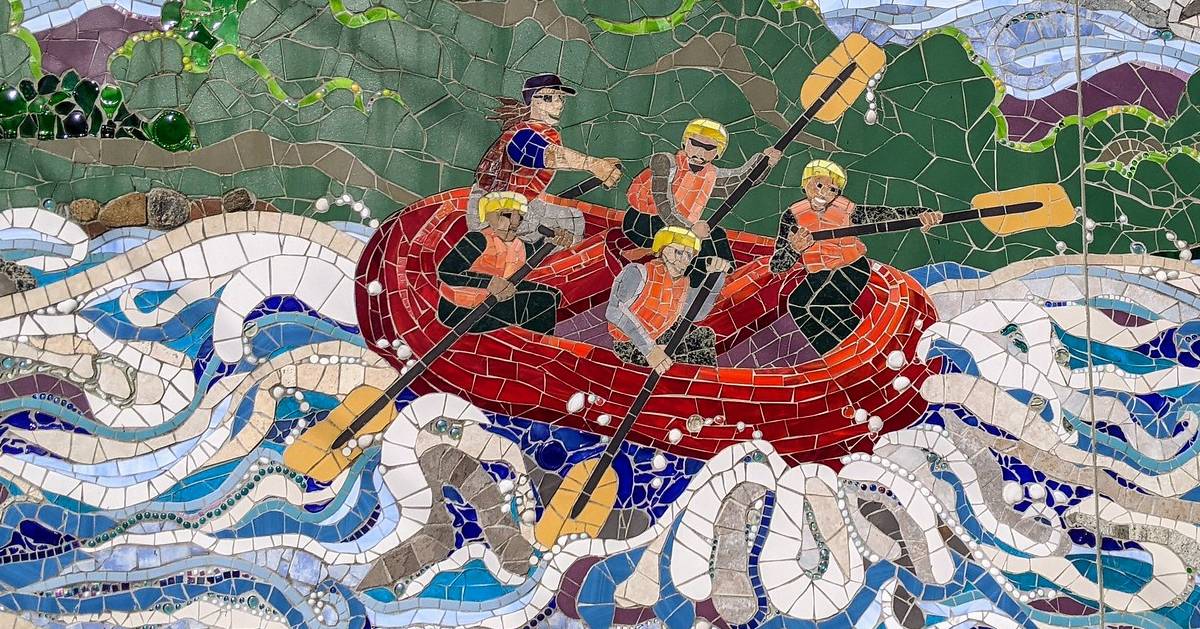 Hartley conceived of the idea for the project while sitting across the street from the wall at Cafe Sarah at 260 Main Street, North Creek, which is close to Braley & Noxon Hardware at 256 Main Street - put either of those addresses into your GPS and you'll find the wall. It's tough to miss!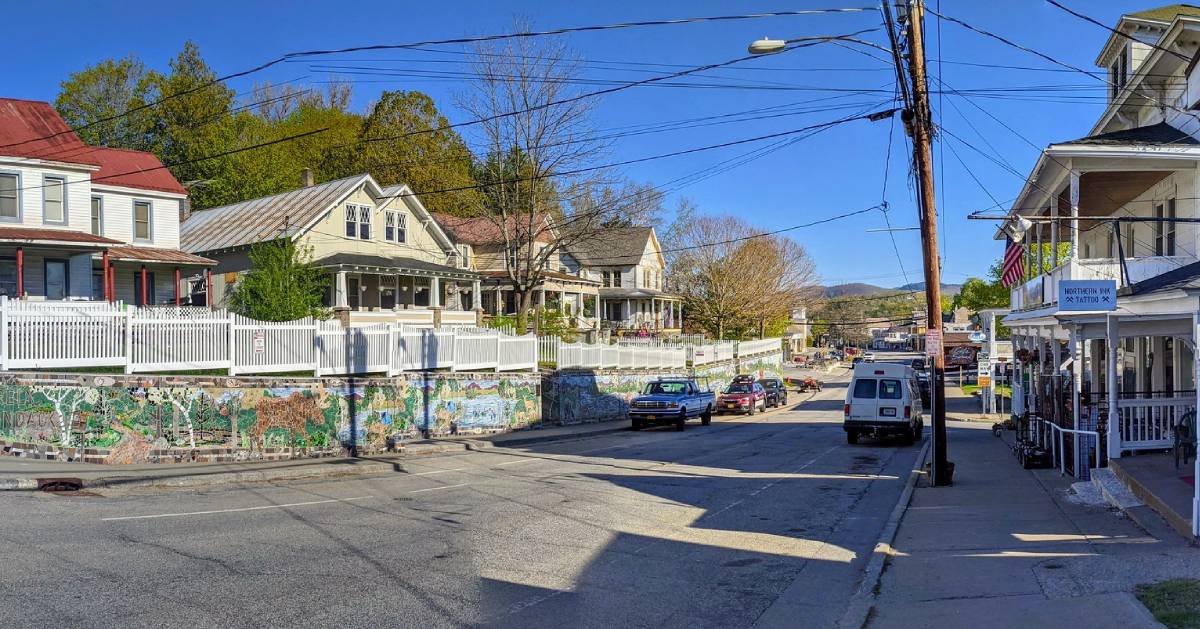 There's plenty of side-street parking, and the wall is within walking distance of bar Vino, Hey Days 267, and Tops Friendly Markets.