A Memorable Farm-to-Table Dining Experience Awaits at Hearth of Malone in the Northern ADK
Local Ingredients. Flavorful Food. Exceptional Hospitality in the Heart of Malone.
Editor's note 08/01/22: Since this article was written, Hearth of Malone temporarily closed and then reopened with new chefs and a new manager (same menu and great service!).
The northern Adirondacks is a beautiful region filled with farmlands and forests, scenic country roads, and winding waterways, and at the heart of it all lies Malone, NY. Nestled between the Canadian border and the Tri-Lakes, Malone is a small town that not only offers some of the best outdoor activities, but it's now home to a restaurant that truly embodies the farm-to-table spirit - Hearth of Malone.
To learn more about this exciting new dining establishment, how it originated, and what it brings to the table, we talked with Darren Gough, co-owner of Hearth of Malone and CEO of MCM Development Malone, LLC (MCM DevCo), and Executive Chef and Operating Partner Jesse Badger.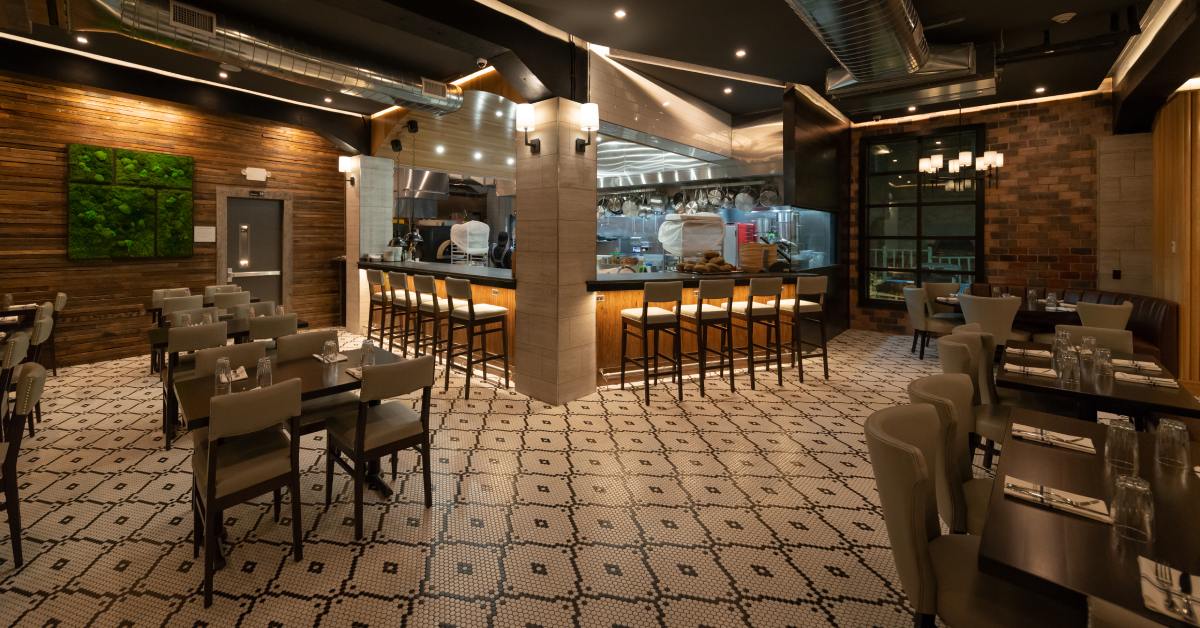 Savor a Taste of the North Country Right in Downtown Malone
Located inside the historic River Building, Hearth of Malone is a farm-to-table restaurant that uses fresh, locally sourced ingredients to produce flavorful modern American cuisine. Whether it's Franklin County cheeses or seasonal produce grown in the surrounding area, each bite of your meal provides an authentic taste of New York State's North Country. In fact, Badger explained that all of their land-based proteins and eggs (minus the pork belly) come from local farms.
Since opening in May 2021, Hearth of Malone has maximized the potential of these ingredients to ensure every guest has a memorable dining experience. The pasta and bacon are made in house, dishes are regionally inspired, and you can always expect to find something new and delicious on the menu.
This is farm-to-table at its finest, and according to Gough, the restaurant's opening is a key part of downtown Malone's ongoing revitalization, of which MCM DevCo is leading the charge.
How Hearth of Malone Became a Beacon of Light for the Downtown Revitalization
As the gateway to both the northern Adirondacks and the U.S. from Canada, Malone has been a popular stop for travelers for many years. The town's Main Street is lined with historic buildings featuring "great architecture and character," as Gough described. However, MCM DevCo saw the potential to transform a few of these older buildings.
MCM DevCo is a local developer of residential and commercial properties, and the decision to revitalize downtown Malone was influenced by the local community. "I was always impressed with the work ethic and entrepreneurial spirit of the people of the North Country," Gough explained. "Everyone has a job and a 'side hustle,' and they're very friendly people with a can-do attitude."
Building off this spirit of "wanting to do something" in downtown Malone, MCM DevCo's initial revitalization project was the renovation of the 19th century Richardson Building (461 East Main Street) into a luxury loft-style apartment building. From there, they set their eyes on the 43,000 sq ft. River Building (399 E Main St) as the next property to bring back to life.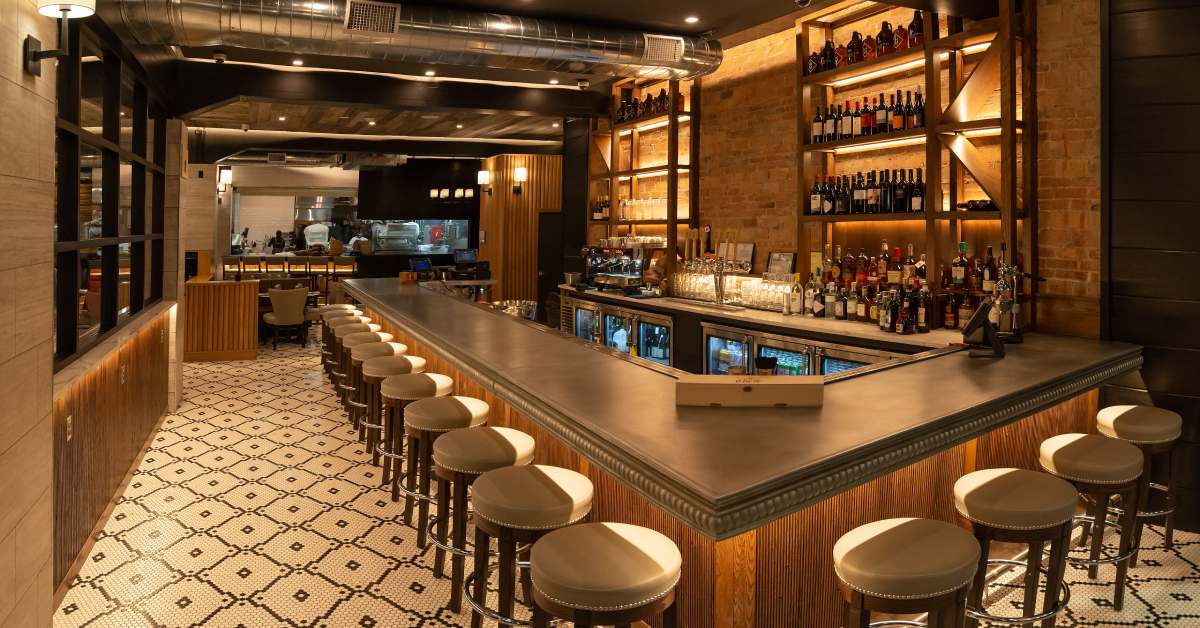 While walking through the building's lower levels, Gough and MCM DevCo envisioned a new restaurant that could be a great anchor tenant for future additions and serve as a beacon for the revitalization of downtown Malone. After deciding to open the restaurant themselves, it was only natural that they chose a farm-to-table concept, as they were already committed to supporting the community by hiring local contractors, designers, and laborers for projects.
Meet the Chef Behind Hearth of Malone's Locally Inspired Menu
Turning local and seasonal ingredients into thoughtfully prepared cuisine requires a talented chef, and Hearth of Malone's kitchen is led by Executive Chef Jesse Badger, who spent years improving his skills in the U.S. and overseas before getting involved in the development of this new restaurant. Badger grew up on a farm "in the middle of nowhere in southern Indiana," and this was where he learned about the importance of farmers in the community and discovered his own passion for cooking.
As he grew older, Badger began cooking at local restaurants in the area, and eventually he moved overseas for a few years before returning to the U.S. to work in Louisville, KY and then Chicago, IL. During his time in Chicago, Mike Roesler, one of Badger's regular restaurant customers and current co-owner of Hearth of Malone, approached him with the idea of running a new farm-to-table restaurant in a small community. Badger was familiar with Malone, and he decided it would be a great opportunity to return to his rural roots.
Flash forward to today, and Badger serves as both an Operating Partner and Executive Chef at Hearth of Malone. He's created a menu that features everything from Local Mushroom & Veg Spaghetti to a TF Cheeseburger Pizza with local beef and gruyère from Meier's Artisan Cheese. Badger recommends their classic Carbonara, which includes house-made pasta, homemade guanciale, quality parmesan cheese, and the best Tellicherry peppercorns.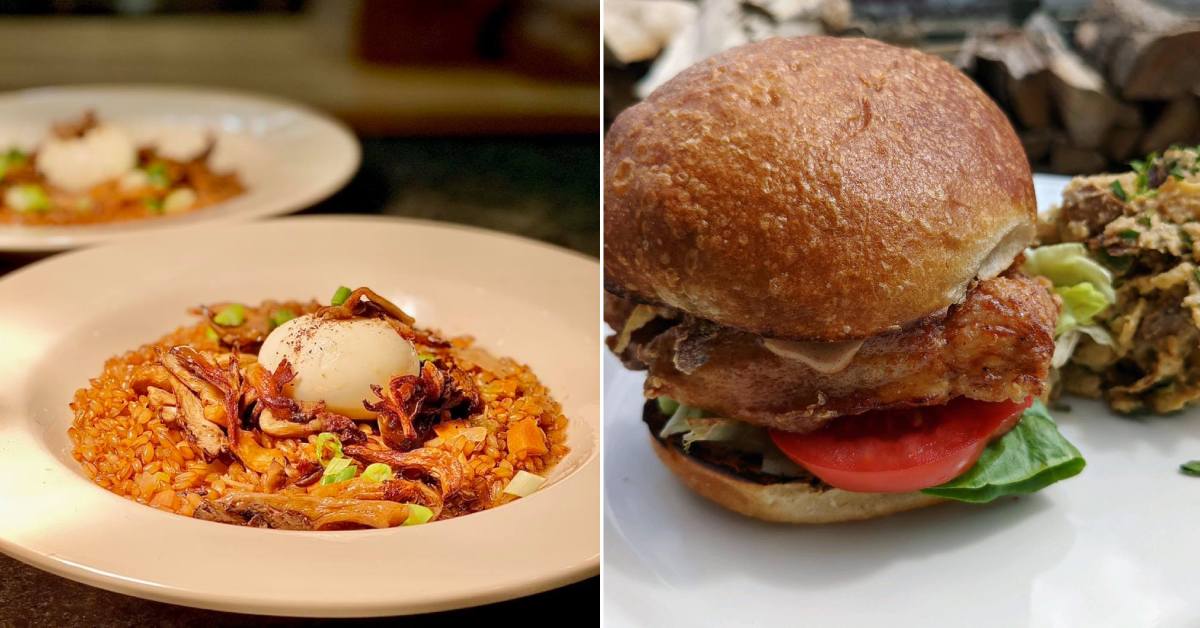 In addition, the restaurant is constantly running specials and rotating new dishes into the menu based on the availability of certain ingredients. They also offer items you can't find in most places, such as whole fish roasted in a wood oven, oysters on the half shell, and different caviars and fish roes.
When asked what he enjoys most about working at Hearth of Malone, Badger said, "It's a service to the community but also a privilege for us and the staff to have the opportunity to do something really special here in Malone."
Plan Your Visit to Malone and Enjoy Fantastic Food & Fun Activities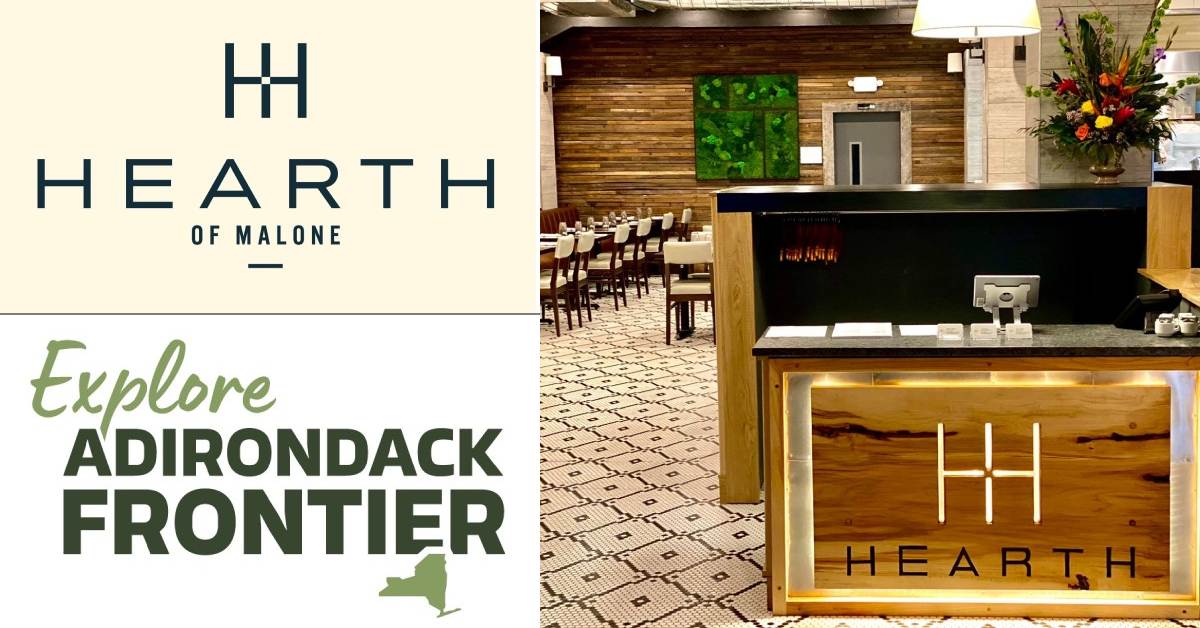 Hearth of Malone's opening is a major step forward in MCM DevCo's project, and aside from Badger, all of the staff are locals. The River Building is now home to the restaurant and some boutique-style hotel rooms, and Gough noted they are planning to introduce an event space and a taproom in the building as well. And, another company has plans to open a bespoke theater on the third floor around April 2022.
The revitalization of downtown Malone is well underway, and thanks to Hearth of Malone, the town now has the "trifecta," the best restaurant, the best skiing (Titus Mountain), and the best golf (Malone Golf Club) in the North Country. This northern Adirondack community is well worth a visit, and Hearth of Malone looks forward to welcoming new customers from around the region and Canada when the land border reopens.
Check out the video below for a quick tour of the restaurant: