Adirondack Woodcraft: Not Your Typical Adirondack Summer Camp
Adirondack Woodcraft Camps is not your typical summer camp. Drawing campers from as far away as Paris, France, this summer camp allows children from all over the world to learn, explore, grow, and build lasting friendships all in a safe & non-competitive atmosphere. Christina Bartlett, owner of Adirondack Woodcraft Camps, is passionate about delivering an unforgettable summer camp experience to every child who attends. Her passion stems from her fond memories of her own Adirondack summer camp experience.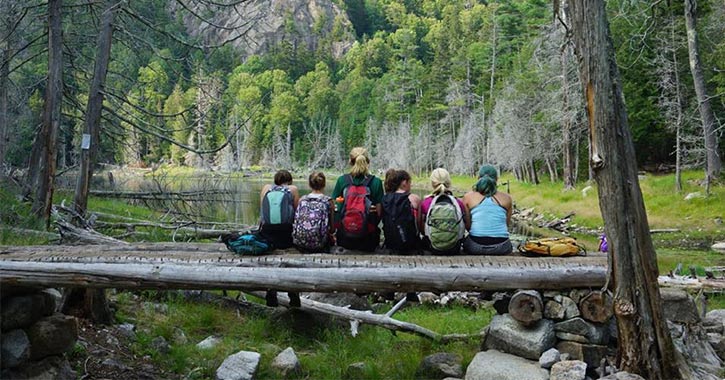 Turning A Camper's Dream into Reality
Daughter of a Swiss father and American mother, Christina Bartlett grew up in Switzerland. When she turned 13 her mother wanted her to experience an American summer camp, so she spent the summer in the Adirondacks and fell in love. "It sounds a little bit corny," says Christina, "but I remember looking at the camp directors and watching them... That particular day, they were out on their sailboat with kids, and I was like, I didn't know that was a job. That looks great. I returned to that camp for many years as a counselor in training, counselor, and eventually I became the director of that camp."
As she grew up, Christina's passion for summer camps was put on the back burner as she pursued public relations and obtained a masters in counseling. Then, she met her husband at a camp director's conference. For many years they directed camps together for other owners, but always dreamed of running their own camp. "Then we found Woodcraft. It really is truly a dream come true for us."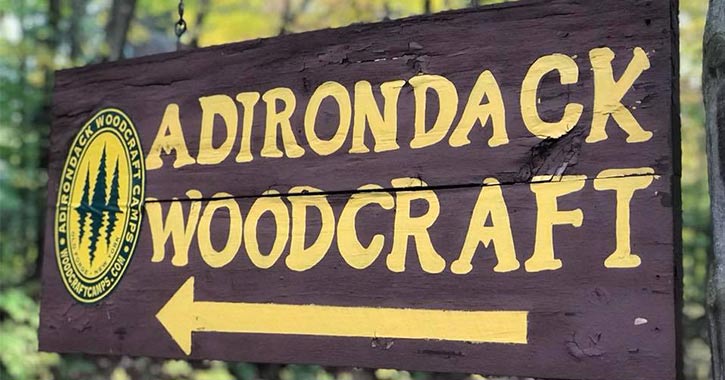 An Adirondack Summer Camp Like No Other
Woodcraft Camp is located in Old Forge, NY on 250 acres in the heart of the Adirondacks and includes two private lakes, the Moose River, and miles of fields and forests just waiting to be explored. Their mission is to grow "resilient, adventurous, kind kids."
When asked what makes her summer camp different from others in the area Christina says, "We're traditional in a sense that you can come here and you can try everything from swimming to canoeing to archery and sports and craft and arts but our focus is that we get every child out into a wilderness camping adventure and teach them how to survive and be respectful in nature and in the outdoor environment. That's for every age group. So even our six and seven-year-olds get out on a trail and go out for camping overnight and they learn how to build fires and pitch tents and all of that."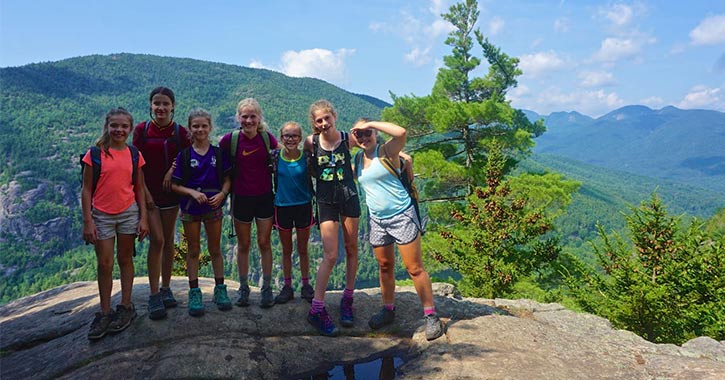 Amidst nature, campers become more courageous as they learn to reach beyond perceived limitations. From standing up at the campfire and doing a skit or a song to hiking a high peak or camping for the first time on a 3 day canoeing trip, campers are encouraged to take safe risks in order to push the boundaries of what they thought they could do. "There's all of these different kinds of thresholds that kids move over," Christina explains, "and they grow beyond their own perceived limitations in so many ways it's almost like their world is like blown open in a really great way, and they become independent, and they learn to rely on themselves and others and they care for others."
This summer camp may be located in the heart of the Adirondacks, but they draw campers from all regions of the world including Paris, Madrid, Utah, and Florida, as well as local kids from Old Forge and other Adirondack communities. "It's really a wonderful thing for the kids to meet other children from around the world and the country and to realize that they're the same in a way," Christina remarks, "It's a very connecting experience."
Interested in signing your kid up for an adventure of a lifetime? Learn more about Adirondack Woodcraft camps including reviews, pricing, and upcoming sessions here.