Discover an Unparalleled Adirondack Summer Camp Experience at Eagle Island Camp
It's time to start thinking summer - camp, that is! The Adirondack Park, with its 6.1 million acres of land, 3,000 lakes and ponds, and 30,000 miles of rivers and streams, is an exceptional place for a child to attend summer camp. And, especially so if that camp happens to be located on an island.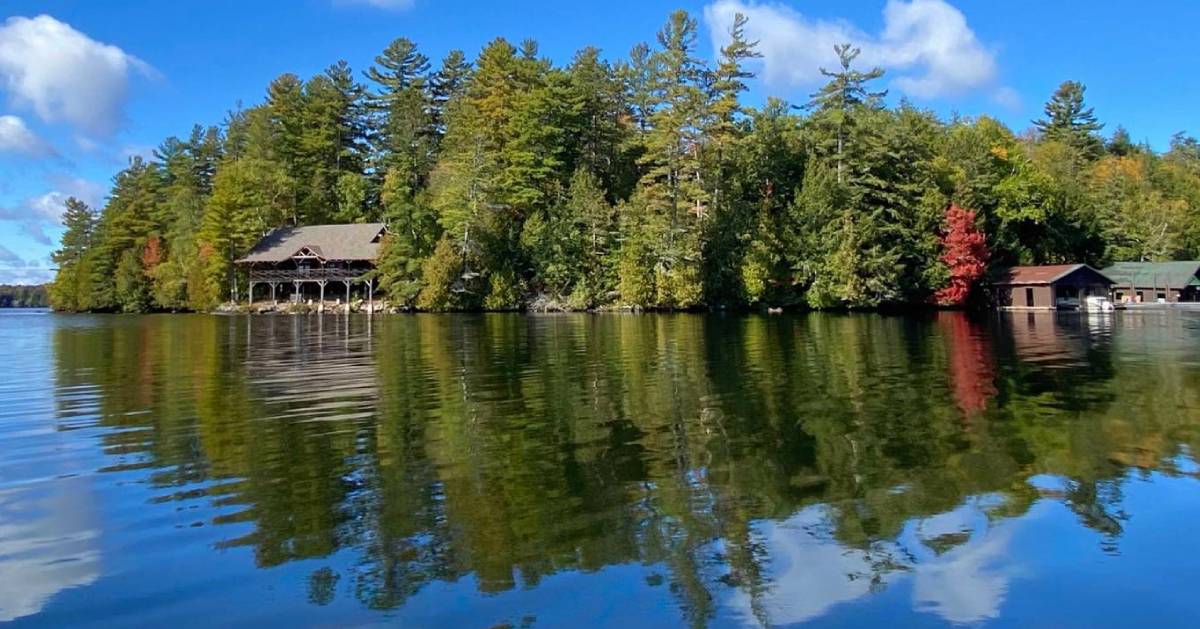 We recently chatted with Eagle Island Camp in Saranac Lake to find out more about what makes them special, overnight versus day camp programs and how to determine the right fit for a camper, plus information parents of potential campers will want to know about for the summer season.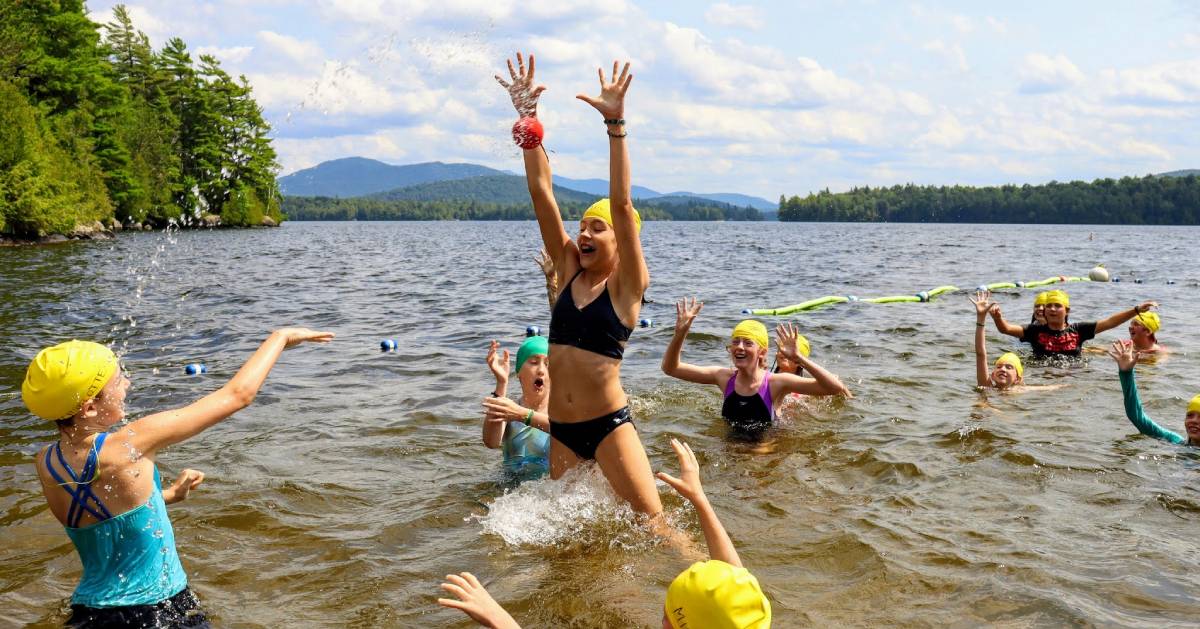 1) Besides the fact that you're located on an island, what differentiates Eagle Island Camp from other summer camps in the Adirondacks?
Eagle Island has small group sizes to help campers and staff really get to know each other on an individual basis.
We also believe in having skill development in every activity we offer. We don't just canoe because it's a fun activity, we canoe because it develops communications and teamwork, as well as risk management and trip planning, all while developing a lifelong love of the outdoors and always having fun.
In addition, the camp is an Adirondack Great Camp and a National Historical Landmark (NHL). There are 14 unique structures on the island that identify under the NHL. We make an emphasis to preserve this history and educate campers, staff, and visitors of the Great Camp from the early 1900s to now.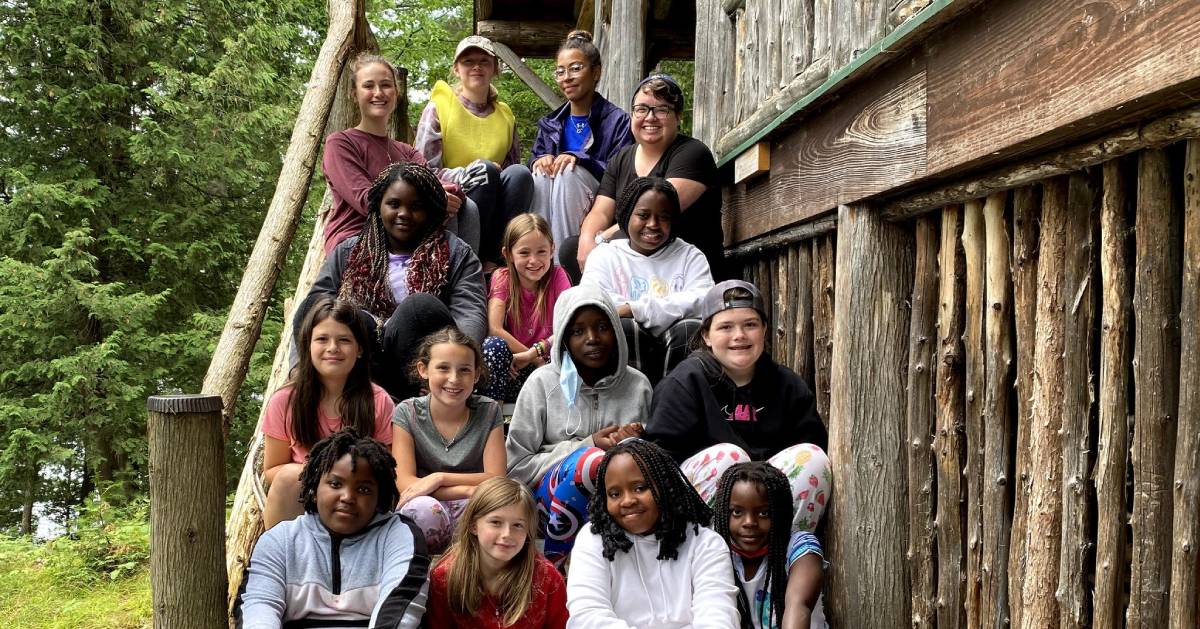 2) I see you participate in events like the Saranac Lake Winter Carnival Parade. Can you talk a bit about how the camp connects with and supports the local community?
Eagle Island strives to be an involved member of the Tri-Lakes community, and fill some of the needs of our neighbors. We are involved in events like the Winter Carnival, and have hosted booths at other events in Tupper Lake, Saranac Lake, and other surrounding communities.
We work to form partnerships and relationships to support a variety of activities that align with our vision: to provide an environmentally responsible experience that preserves the natural and historic culture of our region, while building skills through exceptional programming.
Eagle Island has partnered with the Adirondack Diversity Initiative, the Saranac Lake Youth Center, and many others.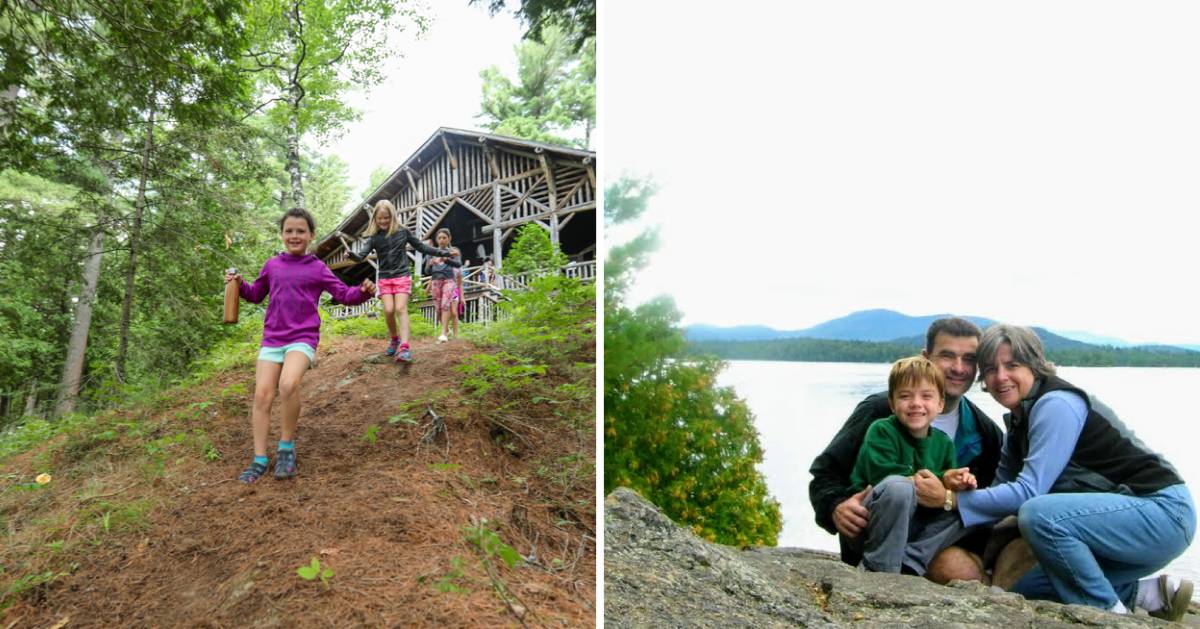 3) You offer both day camps and overnight camps. How do you advise parents who might be on the fence about which program is right for their child?
Families know their child best, and we feel it's important to let the child be part of the decision making process, so they can take ownership of their time at camp. For some campers, this may mean that they would feel more comfortable starting with day camp, and then transitioning to overnight camp once they feel they know the facilities, counselors, and culture.
Other campers do better jumping right in and immersing themselves in overnight camp. This can be especially true for young people who have a harder time with transitions as day camp leads to culture changes twice a day, going from home to camp and back.
We do offer a Camper Sampler program that can serve as a great first step for a first-time overnighter. They allow the camper to try everything offered at Eagle Island.
We're also happy to answer any specific questions from parents via phone, text, or email: 518.523.9422, or kdearden@eagleisland.org.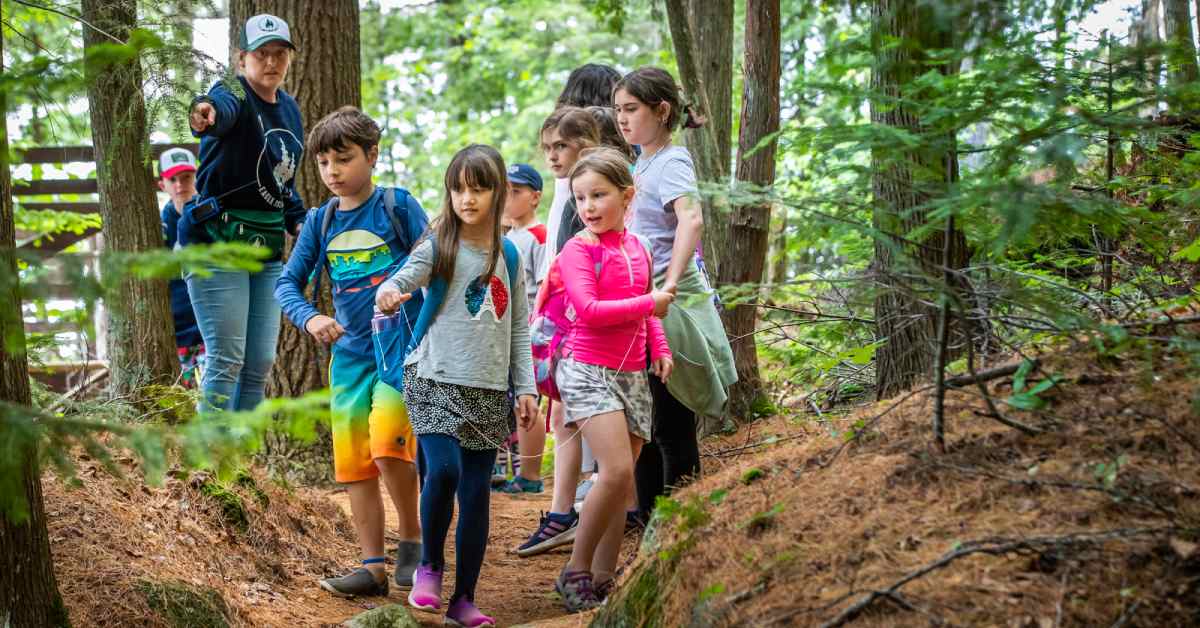 4) Do kids tend to return to camp each year, or maybe even transition to counselors later?
As Eagle Island is a new program, we are working to develop long-term relationships with our campers. We did have a number of campers from our 2019 programs return in 2021. Some were day campers who transitioned to overnight.
Each year we plan to grow with our campers by increasing our ages. This will hopefully allow for campers to come back each year, and then transition to staff if that's something they want to do.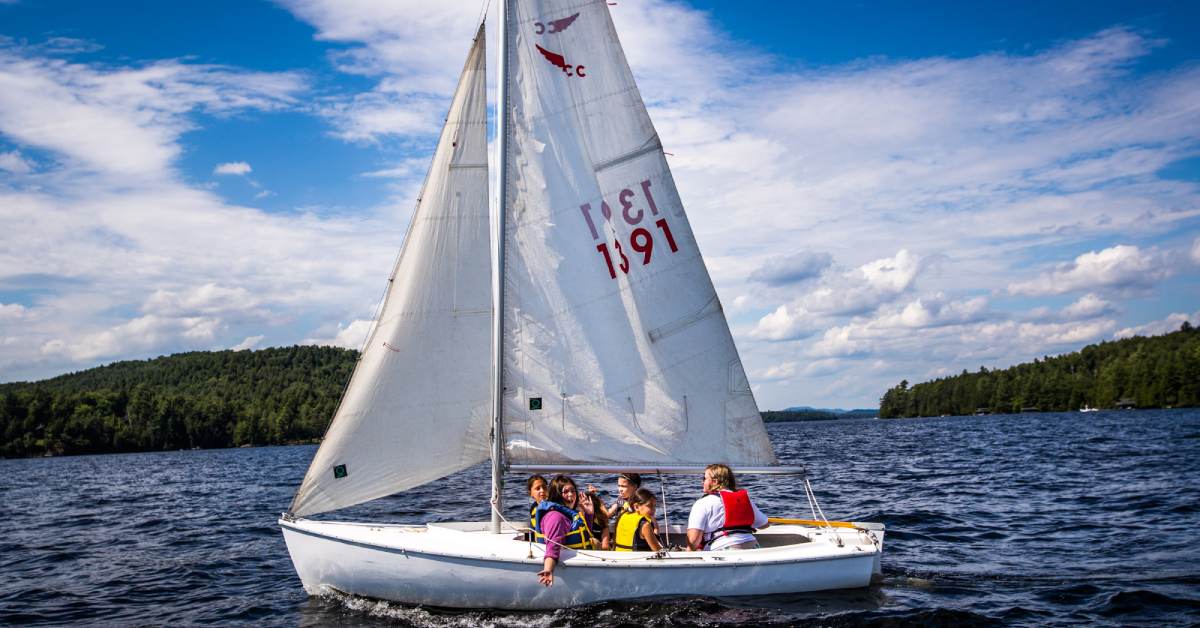 5) What else should we know about Eagle Island's programs?
Our Catch the Wind and Find the Wind programs allow campers to experience sailing on Upper Saranac Lake. These groups will use our Mercuries (a type of sailboat) to learn and develop their sailing skills throughout their two weeks on Eagle Island. In the morning these campers will also get the opportunity to participate in other camp activities such as swimming, crafts, paddling, and nature education.
In addition to our youth camping programs, we also have Family Camping and Women's Weekends. We are also holding three Open Islands Days this coming summer, when the community is invited to sign up for a boat ride out to visit our National Historic Landmark buildings and property.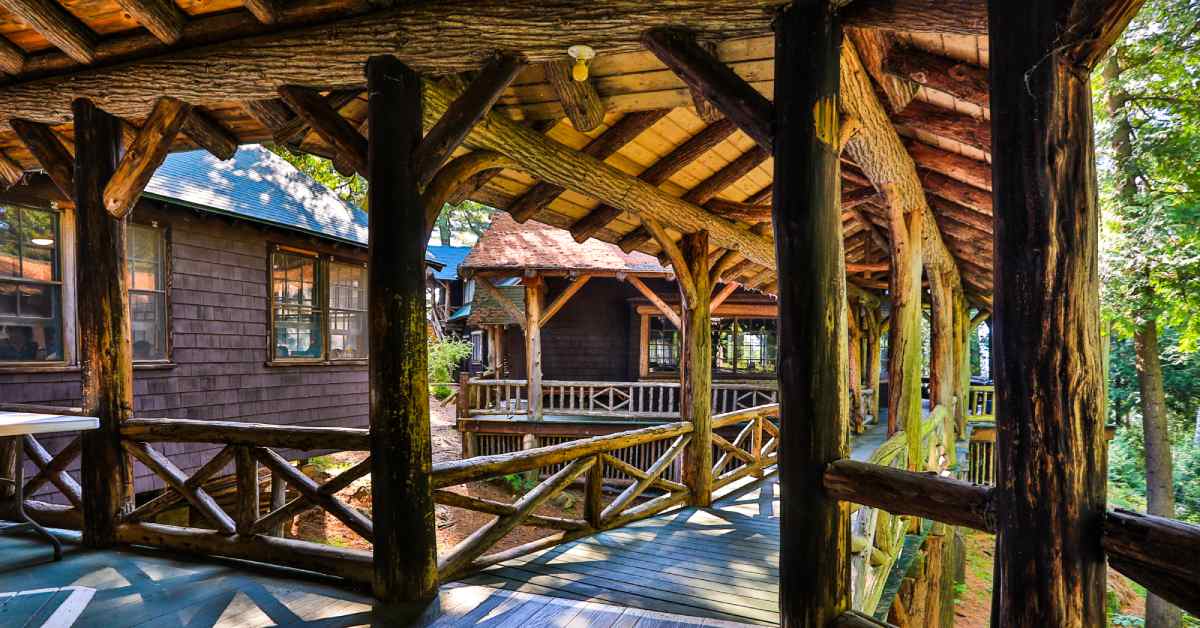 6) Small programs, skill-building outdoor activities, and community involvement - Eagle Island sounds amazing! What can parents do to register for this summer season? Is there a deadline?
Although there is no registration deadline, because we intentionally keep our programs small we have limited availability. Some programs are already close to sold out. More information on our programs and the ability to register online can be found on our website.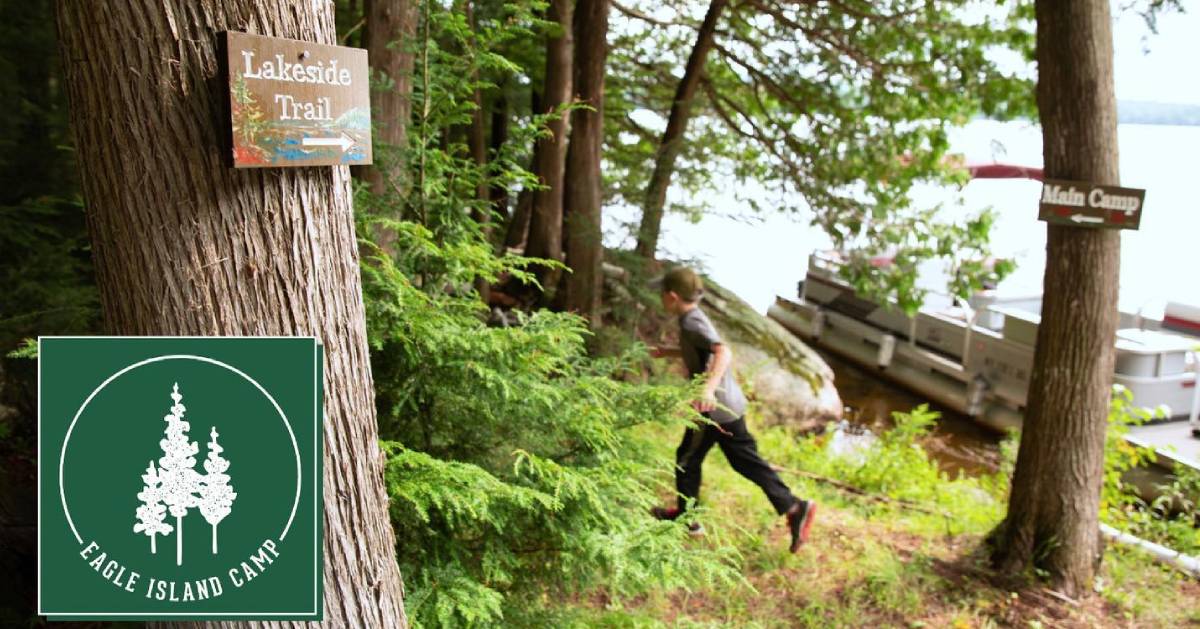 Get More Info on Their Camp Programs
Eagle Island Camp's summer programs include Girls Overnight Camps, Junior Leadership programs, plus an All-Gender Day Camp.
Find more information on these programs and their other camp programs on their website. Hurry to secure your child's spot for this upcoming summer camp season!
Discover more and get your child registered today >>