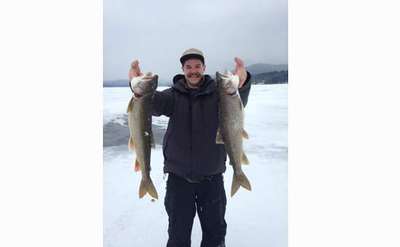 Lake George
Warren County, Lake George, NY
Lake George is a great lake for fishing in both, the north and south basins with large fish populations.
Lake Bonaparte
Lewis County, NY
Lake Bonaparte sees heavy recreational use in the summer, but is a great fishing spot for anglers in Lewis County.
St. Lawrence River
St. Lawrence County, NY
The St. Lawrence River holds large populations of various species of fish and has numerous access points.
Francis Lake
Lewis County, NY
Francis Lake is a great shallow weedy lake off Route 26.