7 Reasons Why You Should Include Chestertown in Your Adirondack Vacation Plans
Nestled in the Southeastern Adirondacks, Chestertown is a small hamlet within the Town of Chester. Although it's close to popular Adirondack destinations like North Creek and Lake George, the Chestertown community is a must-visit place for Adirondack visitors. Check out things to do from great hiking spots to tasty eateries and more!
The Town of Chester designed the Chester Challenge as a fun way for hikers and families to explore hikes in the area. There are 11 trails in total and eight locations to choose from - if you hike any six of the trails, you can receive a commemorative challenge pin for taking on the Chester Challenge! The trails range from easy to difficult so there's something for everyone.
Visit Two Beautiful Lakes
Friends Lake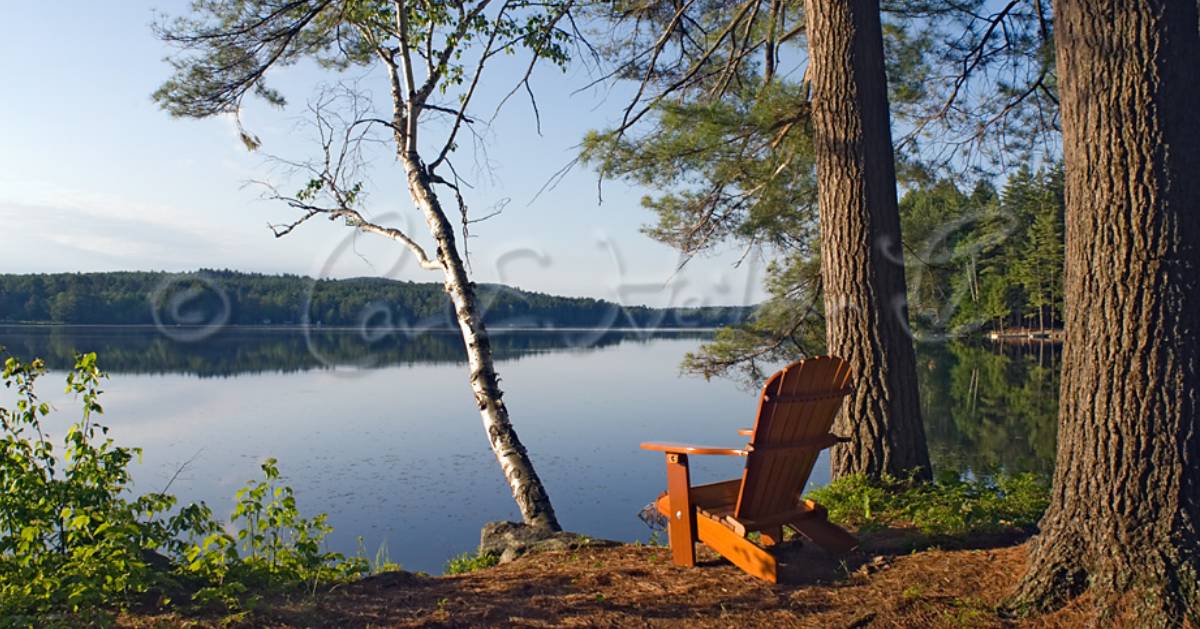 When making Chestertown your vacation destination make sure to book a rental along the Friends Lake shoreline. Friends Lake is a private body of water, so the only way to access this beautiful lake is to stay at a lodging property with lake rights.
Friends Lake Inn is a boutique hotel with a variety of lodging options and amenities, although they're particularly suited for a romantic getaway with fireplaces, steam showers, and Jacuzzi tubs. The Fern Lodge is another excellent choice that overlooks the lake, where you'll find luxurious lodging options, to-die-for meals, and a rustic elegance.
Loon Lake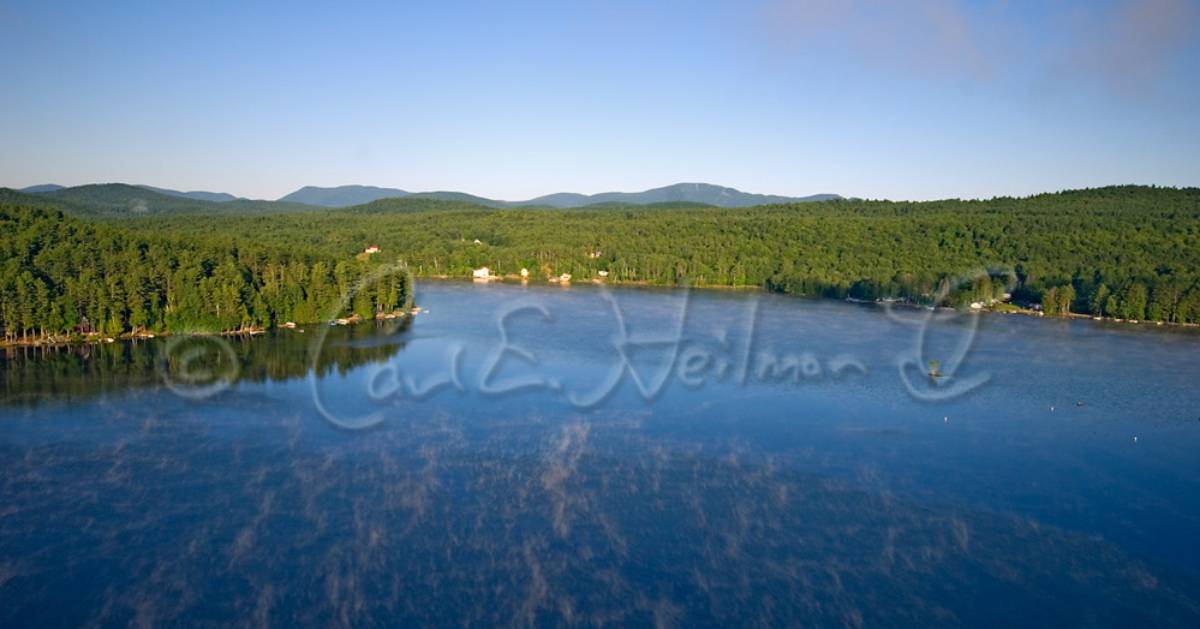 If you're visiting Chestertown during the summer for a day trip, there's no better way to cool off quickly than by swimming in Loon Lake. The public beach is on Route 9 across from The Lakeside at Loon Lake. Want to head out on the water instead? The Loon Lake Marina on Marina Road can help you out with boat rentals and more.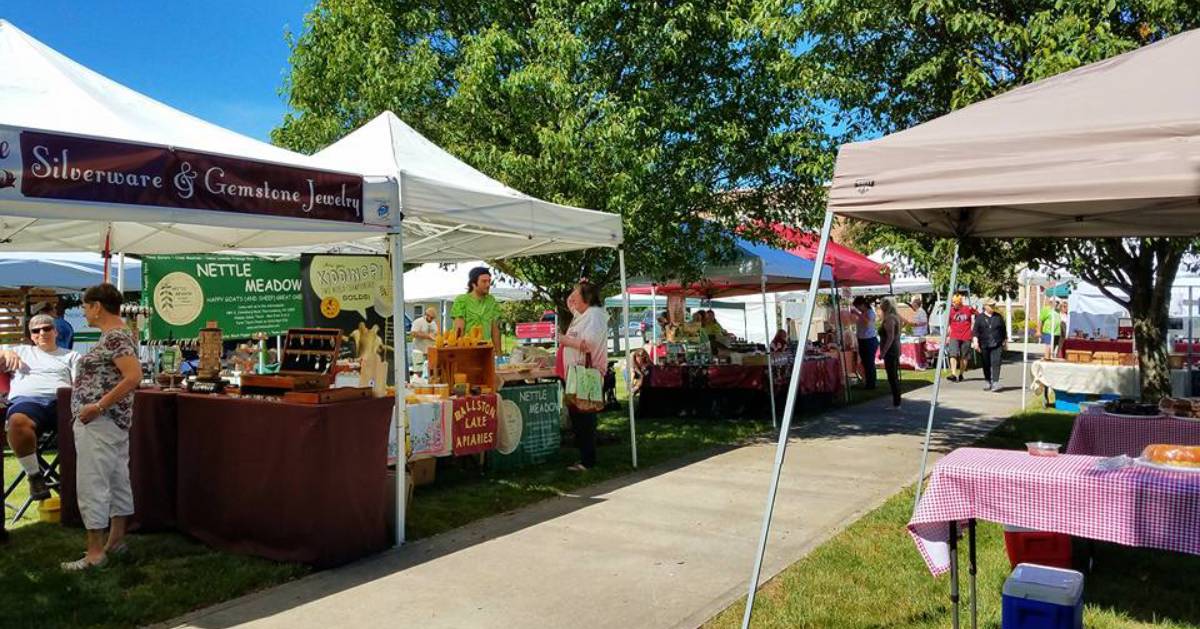 Open from late spring to early fall, the Chestertown Farmers Market is the region's premier place for fresh produce grown locally and picked when ripe. The market runs typically runs from mid-June to mid-September.
From trying new food to asking the vendors for advice and recipes, there is so much to enjoy during your trip there. Support the area's farming community by making it a point to visit the market!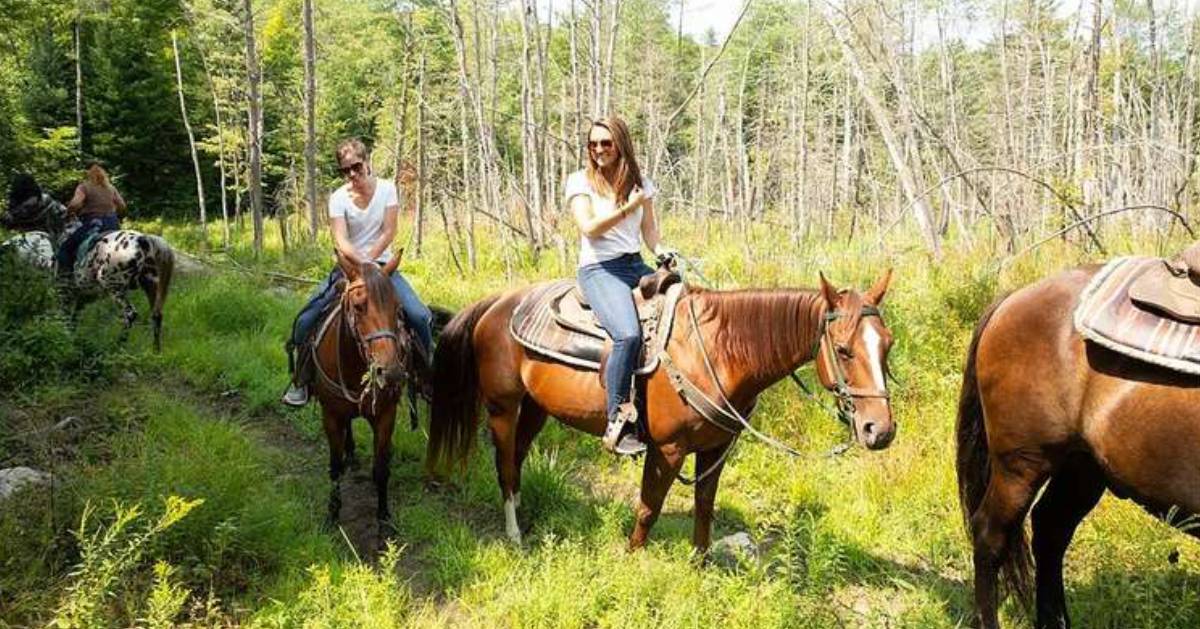 Circle B Ranch is a family-owned horseback riding ranch that has been serving the area since 1961. Set on over 500 acres of trails, forests, and wide fields, the ranch lets you experience the Adirondacks by horseback or horse-drawn ride.
Both kids and adults can take part in the fun of horseback riding at Circle B. Ranch, as they offer customized rides ranging from pony rides for kids to group rides, private rides, and more. The ranch hands will match your skill, personality, and size with just the right horse, ensuring you have a memorable time during your ride. They also offer sleigh rides and hay rides!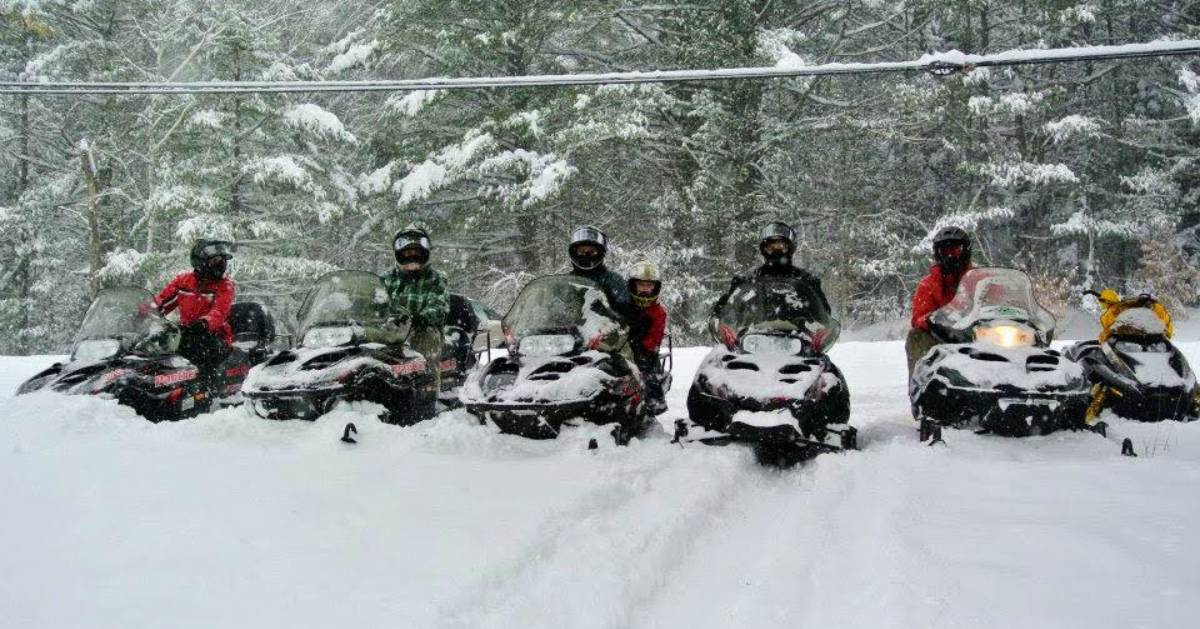 There's nothing more thrilling during winter than riding a snowmobile through the snowy woods in the Adirondacks. Experience the excitement and adventure for yourself with C+C Adirondack Snowmobile Tours.
Offering a combined 40+ years of snowmobiling experience, the staff at C+C will help you have the time of your life on the trails. They customize each tour to accommodate riders of all skill levels. All you have to do is wear your winter clothes and prepare for fun!
Enjoy Trips to the Park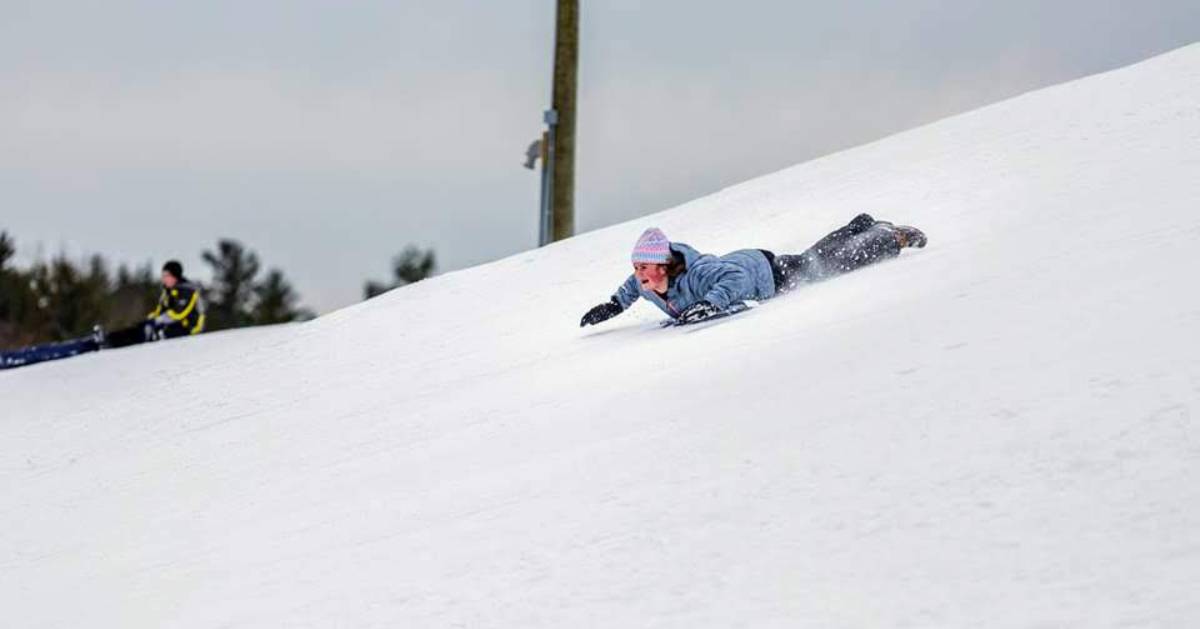 Photo provided
The Dynamite Hill Recreation Area is a four-season public recreation park that features over 133 acres of land for hiking and single-track mountain biking during the warmer months and downhill skiing, cross-country skiing, snowshoeing, tubing, and ice skating during the colder months. A warming hut is available near the slopes, and a seasonal pavilion is a great spot to have a picnic with family and friends.
Try Some Tasty Local Bites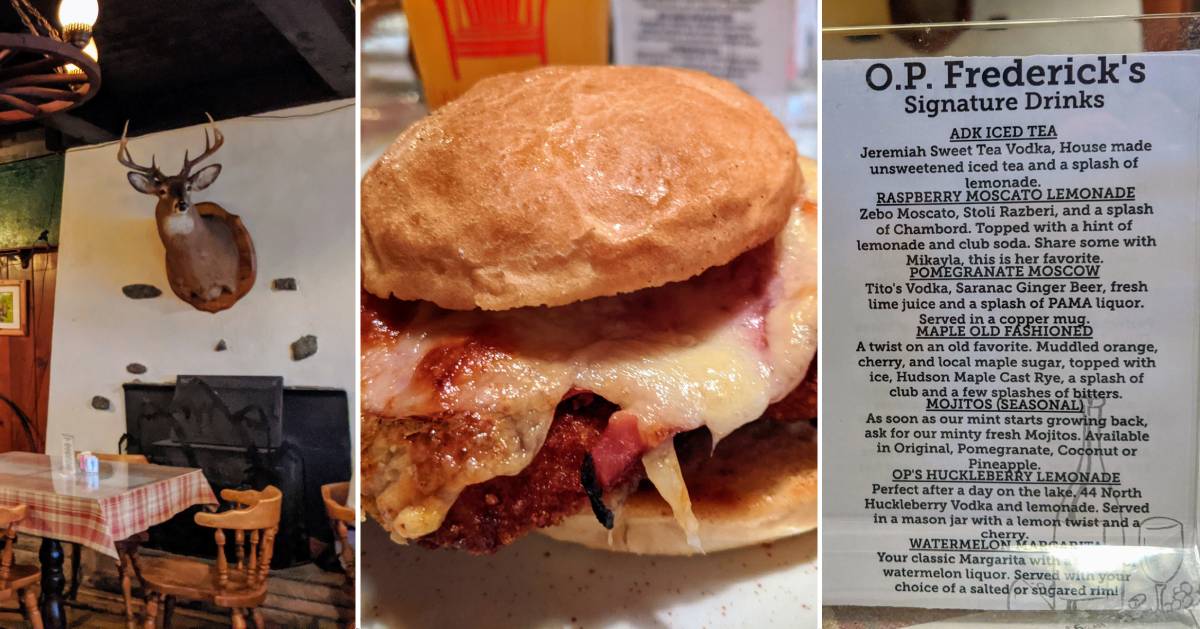 O.P. Frederick's
O.P. Frederick's is a highly rated and cozy restaurant and bar that oozes Adirondack vibes. Folks love the steak, scallops, and cedar plank salmon, but we recommend the Cordon Bleu Sandwich pictured above: breaded chicken breast topped with ham and melted Swiss cheese. Yum!
The Bullhouse
For Latin American cuisine in a casual yet upscale setting in the heart of Chestertown, try The Bullhouse. Their extensive menu includes a variety of tapas/starters as well as everything from steaks to seafood and more. Check out the full bar for a wide selection of craft beers and fine wines to pair with your meal.
Panther Mountain Inn & Tavern
For some of the best pub grub around, take a trip to the Panther Inn & Tavern. The restaurant is known for its fried food, pizza menu, and craft beers at the bar. You can find the local pub at the Panther Mountain Inn, in central Chestertown.
Main Street Ice Cream Parlor & Restaurant
The Main Street Ice Cream Parlor is one of the most popular sites in all of Chestertown. You can sit right at the old-fashioned counter or grab a table for your group. For delicious icy treats, great food, and more, this ice cream parlor is the place to be. Don't forget to browse their gift shop!
The Crossroads
The Crossroads is a country store and outdoors shop that offers all you need and more to go on your own Adirondack adventure. Although the store specializes in fishing gear and clothing, they also sell sandwiches and soup at their deli and ice cream during the warmer months. Stop by this local hangout spot and see everything they offer.